close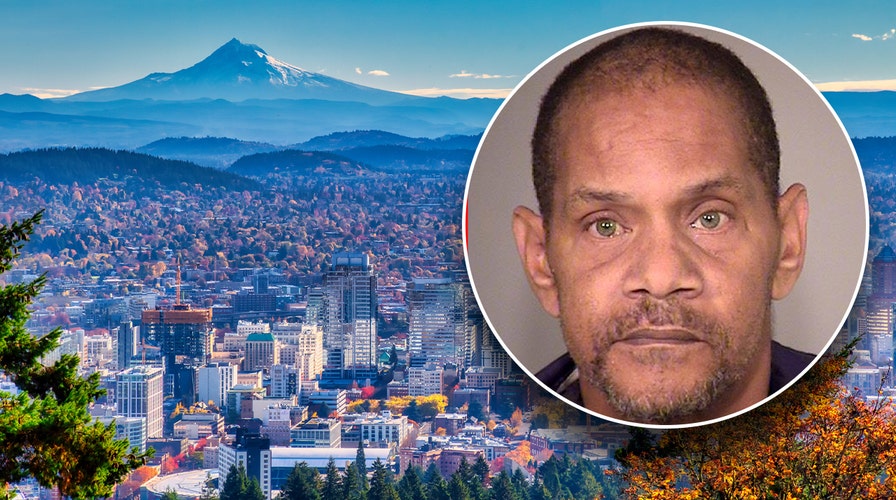 Video
Artificial intelligence could be the next evolution in solving cold cases
Harvey Castro talks about how AI cold be used in cold cases and the symbiotic relationship between AI and a detective.
Homer Lee Jackson III killed four sex trafficking victims between 1983 and 1993, eluded capture until 2015 and then walked free in a plea deal in 2022 following a court battle over a controversial confession.
Now he's dead, discovered in his own home by his sister after succumbing to an illness, according to local reports.
The four victims, all of whom had been raped and strangled, were between 14 and 29 years old.
Police found Angela Anderson, the youngest, in a vacant home. The others, Essie Jackson, 23, Tonja Harry, 19, and Latanga Watts, 29, were dumped in public places.
PORTLAND SERIAL KILLER FEARS: VICTIMS' PARENTS SPEAK OUT AFTER 'CAREER CRIMINAL' NAMED PERSON OF INTEREST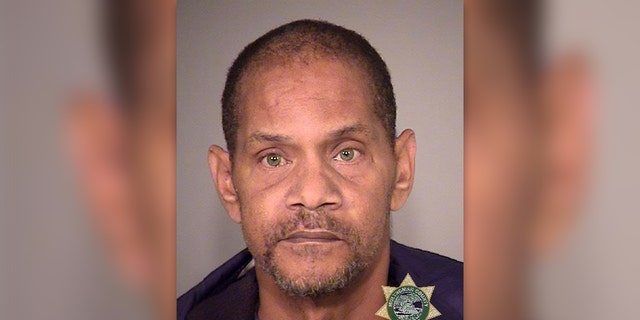 Homer Lee Jackson, 55, is shown in this undated booking photo provided by the Multnomah County District Attorney's Office in Portland, Oregon, Oct. 19, 2015. (Mutnomah County District Attorney's Office/Handout via Reuters)
The cases remained unsolved until 2015, when police arrested Jackson and got him to confess in two days of interrogations.
However, a judge threw out his confession amid allegations of improper tactics used by two lead investigators.
SUSPECTED PORTLAND SERIAL KILLER HAD TRIED TO CHOKE POLICE K-9, WAS RELEASED FROM PRISON EARLY: REPORT
Oregon's Supreme Court later upheld the decision, finding that their "methods and inducements may have persuaded defendant to tell the detectives what they wanted to hear, whether or not that was the truth," according to a 2018 report in the Oregonian.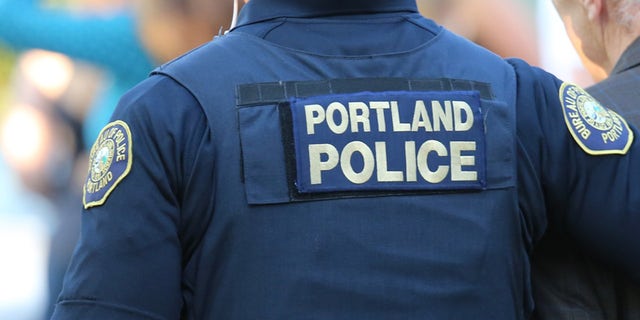 A Portland police officer on patrol. (Portland Police Bureau/Facebook)
Jackson was diagnosed with schizophrenia and, according to the report, had a bad memory. Court records show that his first-degree murder charges were dismissed and he was only convicted of four counts of criminally negligent homicide.
Jackson was released from custody in January 2022, sentenced to time served and probation.
CLICK HERE TO GET THE FOX NEWS APP
Now the killer is dead at the age of 63, according to FOX 12 Portland. His sister reportedly found him inside his house in Portland. He weighed under 80 pounds and had been dealing with an unspecified illness.
In addition to the four murders, Jackson had a prior criminal record that included firearms, burglary and DUI charges.
Jackson is not connected to a recent serial killer investigation in the same area.
Authorities have named career criminal Jesse Lee Calhoun, 38, a person of interest in four other Portland-area murders that took place between February and May.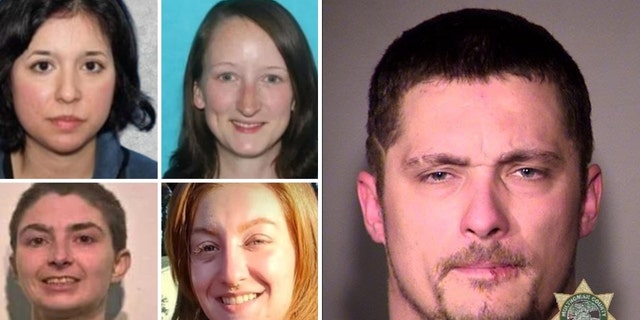 Jesse Lee Calhoun, 38, has been named as a person of interest in connection with the murders of Kristin Smith, 22; Charity Lynn Perry, 24; Bridget Leann (Ramsay) Webster, 31; and Ashley Real, 22, who were all killed between February and May. (Multnomah County Sheriff's Office)
Kristin Smith, 22, Charity Lynn Perry, 24, Bridget Leann Webster, 31, and Ashley Real, 22, were all discovered in wooded areas within a 100-mile radius of the city.
Like Jackson, Calhoun also received a light punishment for prior crimes. In 2021, then-Gov. Kate Brown commuted his 2018 sentence on drug and weapons charges as part of a program offering leniency for prisoners who volunteered to fight wildfires.
The Associated Press contributed to this report.
Michael Ruiz is a reporter for Fox News Digital. Story tips can be sent to [email protected] and on Twitter: @mikerreports