close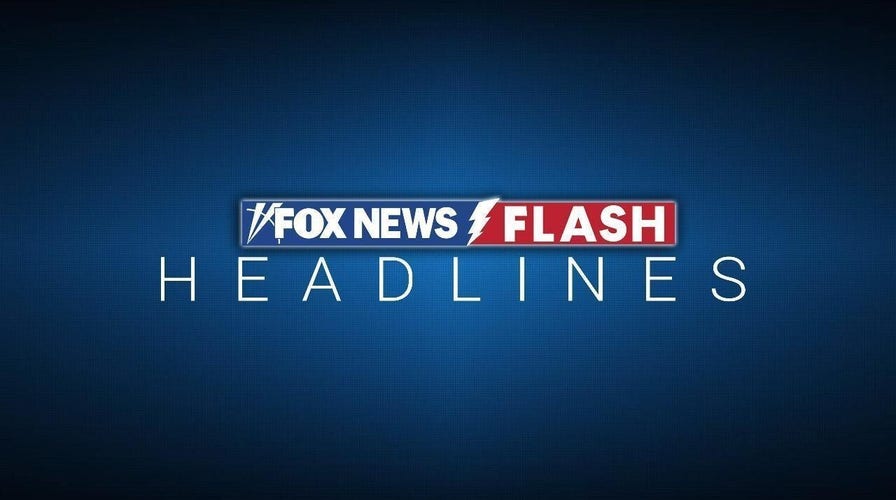 Video
Fox News Flash top headlines for June 7
Fox News Flash top headlines are here. Check out what's clicking on Foxnews.com.
Senegal's Ministry of Foreign Affairs announced Tuesday the temporary closure of its overseas consulates — including those in Paris and New York — as unprecedented political violence wrought havoc on the West African nation and its diplomatic missions abroad.
The ministry called the move a "precautionary measure," in a statement, noting a "series of recent attacks" on its "diplomatic and consular missions."
"These acts have caused significant damage, particularly at the Consulate General of Senegal in Milan, where the passport and national identity card production machines have been destroyed," the ministry continued, stating operations will resume once "necessary material and security conditions are met."
9 DEAD IN SENEGAL RIOTS OVER OPPOSITION LEADER'S CONVICTION, SENTENCING
Days-long riots have plagued the streets of Dakar and other metropolitan hubs across the country, during which at least 16 people were killed, about 500 were arrested and hundreds more were injured in clashes between demonstrators and police.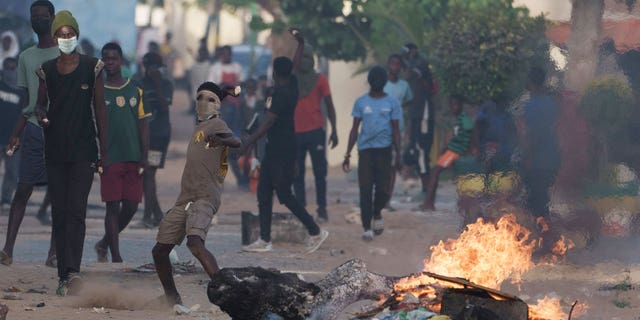 A demonstrator throws a rock at police during a riot in Dakar, Senegal, on June 3, 2023. Senegal has temporarily shuttered diplomatic consulates across the globe over widespread political violence in Dakar and other metropolitan hubs, initially sparked by the criminal conviction and sentencing of popular opposition leader Ousmane Sonko. (AP Photo/Leo Correa)
Senegalese authorities have attempted to quell the violence by restricting access to social media apps, including Facebook, WhatsApp and Twitter, which protestors and rioters are believed to be using as primary means of communication. Roadblocks have also been installed on several of the country's major transport routes.
The riots have predominantly been perpetrated by young supporters of opposition leader Ousmane Sonko, who was convicted in absentia Thursday of "corrupting the youth," which resulted in a two-year prison sentence.
Sonko was concurrently acquitted of an accompanying rape charge.
SENEGALESE OPPOSITION LEADER OUSMANE SONKO CONVICTED OF CORRUPTING YOUTH, ACQUITTED OF RAPE CHARGES
Sonko, a prospective presidential candidate who heads the left-wing PASTEF party and enjoys overwhelming youth support, is considered the most significant threat to incumbent Macky Sall's re-election prospects next year. Sonko's criminal conviction legally bars him from challenging Sall.
Senegal is generally considered one of Africa's most politically stable nations, though growing discontentment — particularly among youth who have gravitated toward Sonko — with unemployment, corruption, and perceived government crackdowns on political opponents, has fostered widespread civil unrest in recent years.
CLICK HERE TO GET THE FOX NEWS APP
Sall's government has overseen the prosecutions of other prospective political challengers, including Khalifa Sall (no relation to the president) and Karim Wade, both of whom were convicted of fraudulent use of funds in the leadup to 2019's election.
The Associated Press contributed to this report.