close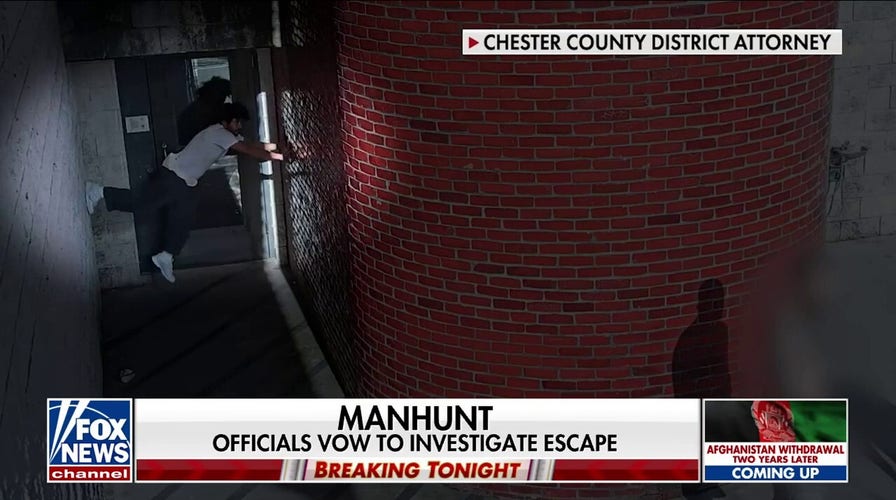 Video
Authorities still searching for convicted murderer in Pennsylvania
FOX News correspondent Nate Foy has the latest details on the search underway for convicted killer Danelo Cavalcante on 'Special Report.'
Convicted killer Danelo Cavalcante's sister has been arrested by U.S. Immigration and Customs Enforcement (ICE) as authorities say the escaped murderer has tried to contact former co-workers a week and a half after breaking out of a Chester County prison.
Eleni Cavalcante faces possible deportation over "some immigration issues," Pennsylvania State Police Lt. Col. George Bivens said Sunday during a news conference, though he didn't say if she was arrested for helping Cavalcante elude police capture.
On Saturday night, Cavalcante slipped through a police perimeter around the Longwood Gardens botanical park, changed his appearance, and stole a dairy delivery van. He drove more than 20 miles to East Pikeland Township and Phoenixville, where he sought help from two former co-workers.
Shortly before 10 p.m. Saturday he went to an East Pikeland Township home of a person he had worked with several years ago and asked to meet with him, police said. The homeowner, who was at dinner with his family and did not respond, called police after returning home and reviewing his doorbell video.
PENNSYLVANIA AUTHORITIES REVEAL SURVEILLANCE VIDEO OF KILLER'S PRISON ESCAPE AS MANHUNT APPROACHES SECOND WEEK
next Image 1 of 2

Danelo Cavalcante, an escaped convicted killer, was spotted near Phoenixville, Pennsylvania, on Saturday night. Police say Cavalcante is now clean-shaven and operating a stolen white Ford Transit. (Pennsylvania State Police)

prev Image 2 of 2

The latest Danelo Cavalcante sighting happened over 20 miles north of Saturday's search zone near Longwood Gardens in Kennett Square. (Pennsylvania State Police)
Cavalcante then traveled to Phoenixville shortly after 10 p.m., where police said he went to the home of another former work associate, who also was not home.
A clean-shaven Cavalcante was captured on a doorbell, which showed him wearing a yellow or green hooded sweatshirt, black baseball cap, green prison pants, and white shoes, according to state police.
The stolen van, a white Ford Transit, was found at 10:40 a.m. Sunday in a field behind a barn in East Nantmeal Township, about 15 miles west of Phoenixville, investigators said.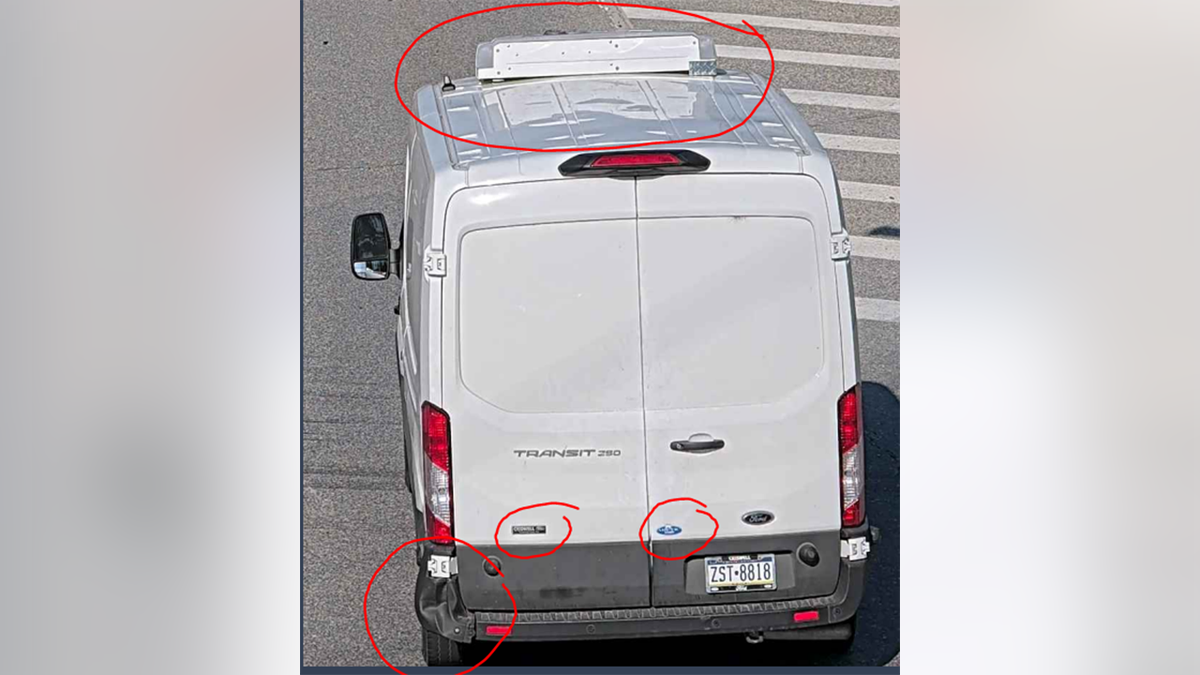 Danelo Cavalcante is believed to have stolen a white Ford Transit van that has damage on the left rear fender and a cooling unit on top. (U.S. Marshal's Service Philadelphia)
Bivens said he believed Cavalcante abandoned the vehicle at least in part because it was low on fuel.
Law enforcement was searching the immediate area for any signs of Cavalcante, though authorities were concerned that he would attempt to steal another vehicle or had already done so.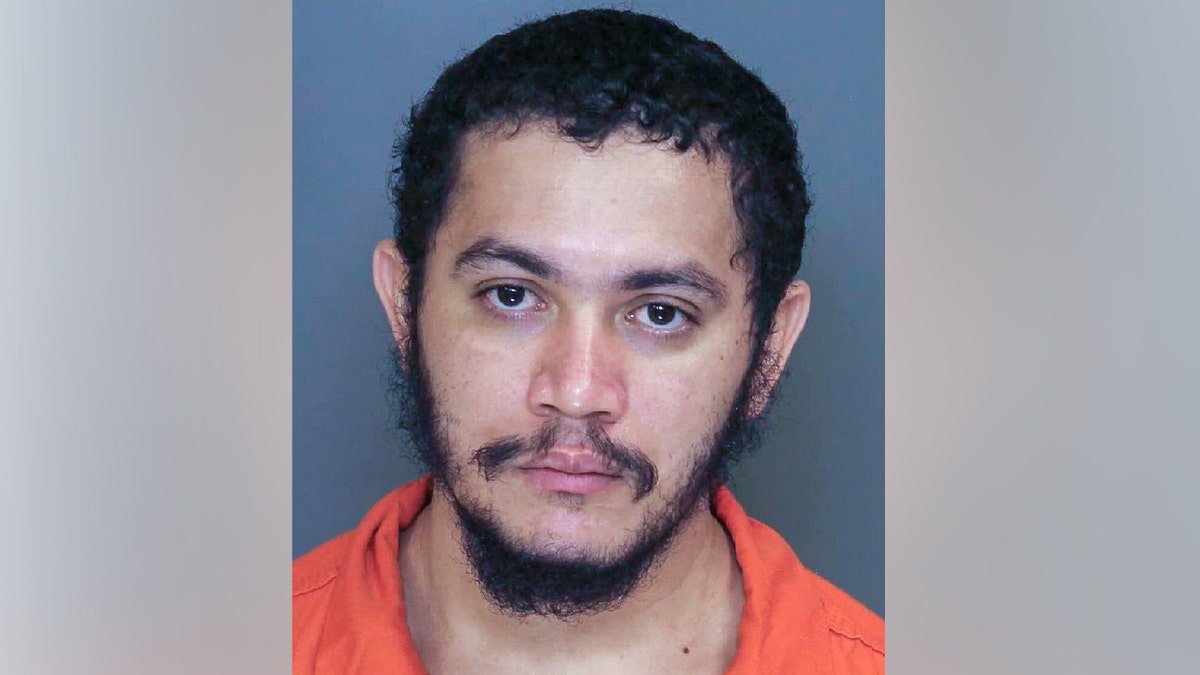 Danelo Cavalcante's whereabouts are unknown Friday following his prison escape yesterday morning in Pennsylvania. (West Chester Police Department)
"I do not have a report of a stolen vehicle; I anticipate that we will," Bivens said.
FAMILY OF ESCAPED MURDERER'S VICTIM RECEIVING 24/7 PROTECTION AS PENNSYLVANIA MANHUNT CONTINUES
Bivens vowed to "aggressively continue" the search with the aid of federal, state, county and local resources, calling the situation "a minor setback."
"We'll get him, it's a matter of time," Bivens said.
Cavalcante was convicted of murdering his ex-girlfriend in 2021 and sentenced to life in prison. He is originally from Brazil, where he is also wanted for homicide, and is allegedly in the United States illegally.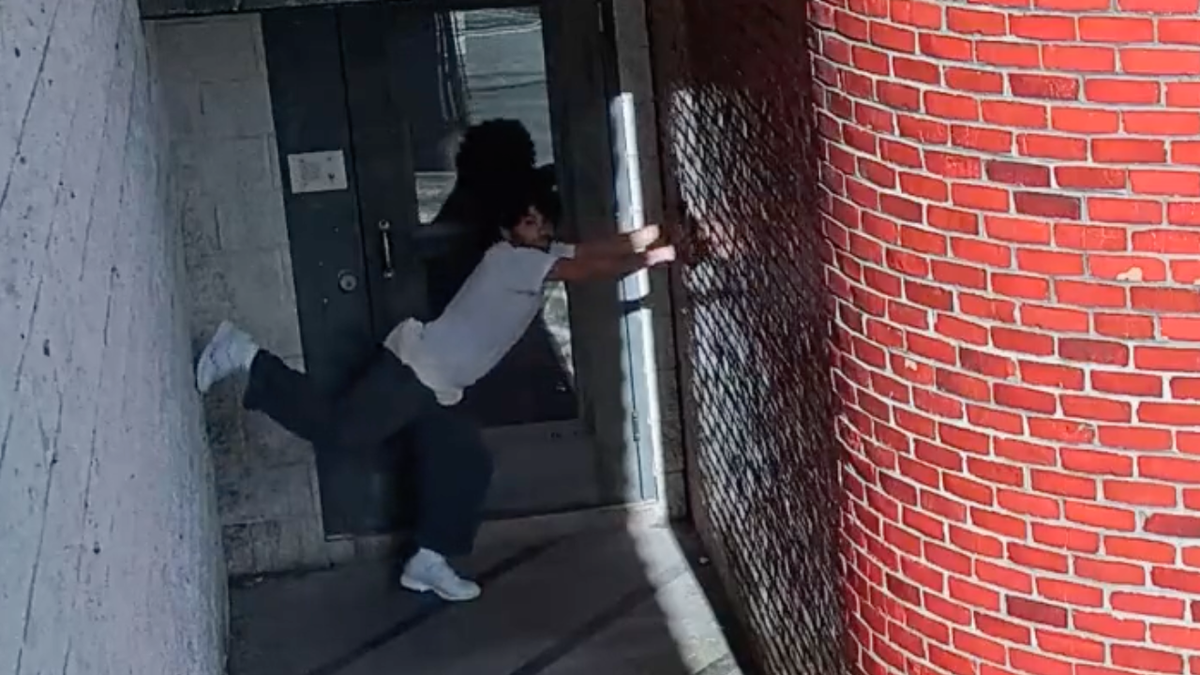 Acting Warden of Chester County Prison, Howard Holland released video of Cavalcante's escape from the prison during a Wednesday press conference, which shows the convicted killer crab walking up a wall. (Chester County DA)
Cavalcante escaped from the Chester County Prison on the morning of Aug. 31. Cavalcante was seen on surveillance video crab-walking a wall in the exercise yard. He then went on to push through razor wire, run across the roof, scale another fence, and push through more razor wire before leaving the prison.
CLICK TO GET THE FOX NEWS APP
Fox News Digital confirmed on Friday that the prison guard assigned to the watchtower at the time of Cavalcante's escape was fired on Thursday.
The Associated Press contributed to this report.