close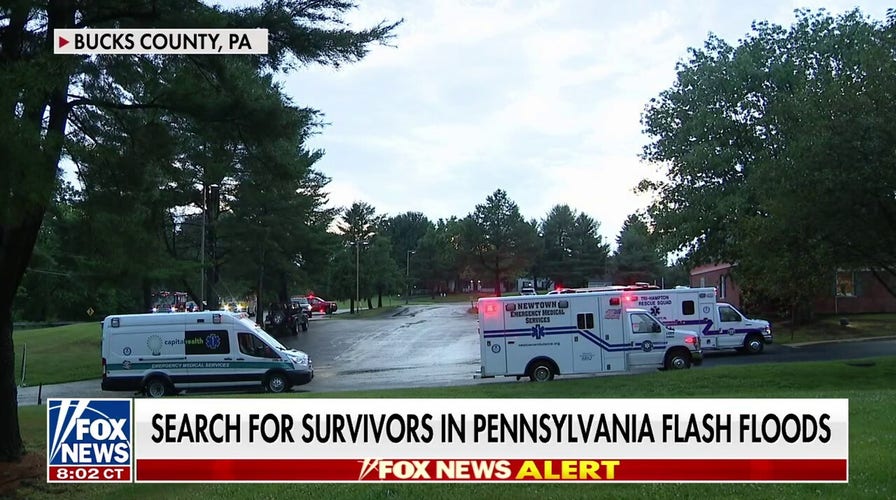 Video
Pennsylvania flash flooding leaves 5 dead, 2 children missing
FOX Weather's Katie Byrne provides details on the efforts to locate the missing children and shares one survivor's harrowing story after seven inches of rain fell in less than an hour. 
A driver was injured Sunday afternoon after crashing a car into the second floor of a home in Pennsylvania, officials said Monday.
The Junction Fire Company, who responded to the bizarre scene "within minutes," said the crash happened in the 800 block of Alfarta Road in Decatur Township at 3:15 p.m.
Firefighters arrived to find the driver's side of the vehicle logged into a second-floor room, FOX 43 reported. Photos showed the passenger's side of the vehicle came to rest on the roof while the trunk and rear tires hung off the home.
Junction Fire officials did not immediately say how the vehicle ended up on the second floor, but said later that the driver struck a culvert, which may have caused the driver to lose control.
3 DEAD AFTER PENNSYLVANIA CHARTER BUS CARRYING OVER 40 PEOPLE CRASHES, FLIPS ON ITS SIDE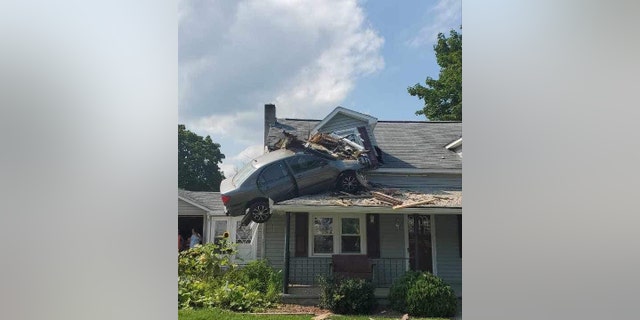 A car bizarrely crashed into the second floor of a Pennsylvania home Sunday afternoon, officials said. (Junction Fire Company)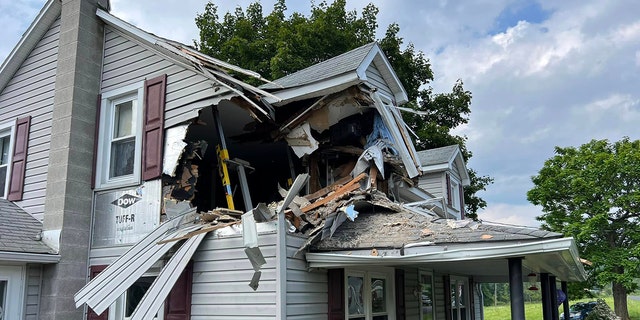 Authorities said the driver was hospitalized and received treatment for their injuries. (Junction Fire Company)
The driver of the vehicle was transported to Geisinger Lewistown in unknown condition for treatment. Rescue crews helped cover the damaged area of the home ahead of a looming storm, officials said.
"The Rescues crew stabilized the house and helped the homeowners put a tarp on the hole due to upcoming storms," the Junction Fire Company said, noting that police and Parsons Towing assisted in the effort.
PENNSYLVANIA BUS CRASH SURVIVOR RECOUNTS VEHICLE IMPACT, ENSUING CHAOS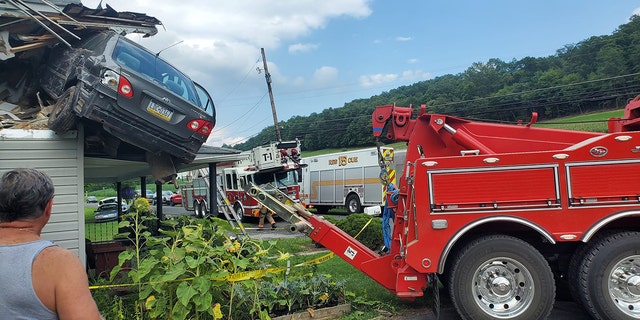 Police and fire crews helped remove the vehicle from the home. (Junction Fire Company)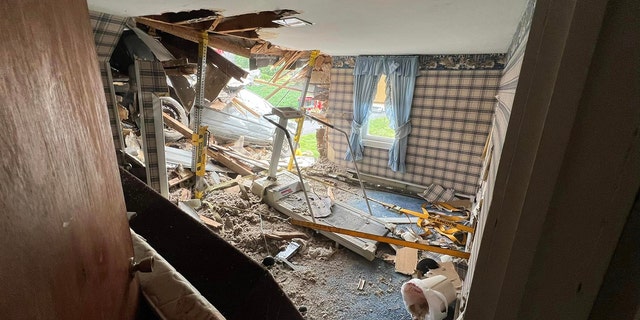 Fire officials did not say how many people were in the home at the time of the crash. (Junction Fire Company)
It took emergency crews approximately three hours to remove the vehicle from the home, FOX 43 reported.
Aside from the driver, no one else was injured in the crash. It is not known how many people were inside the home when the car managed to land on the roof.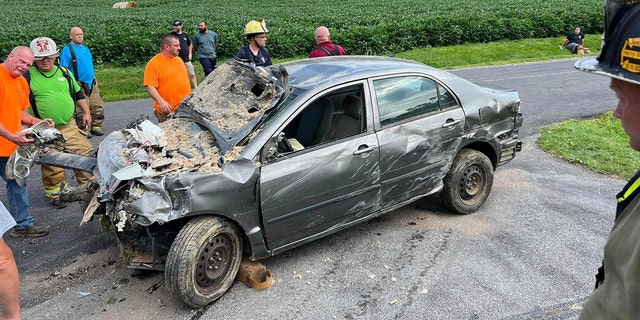 Emergency crews removed the car after approximately three hours. (Junction Fire Company)
CLICK HERE TO GET THE FOX NEWS APP
State police in Lewistown are investigating the incident, which they said was the result "of the driver attempting to inflict self-harm due to a mental health episode."
Charges will be filed against the driver, the spokesperson said.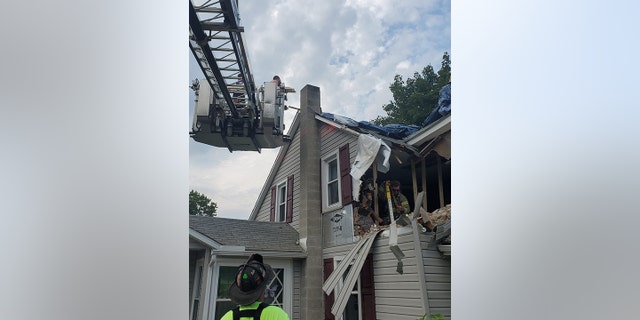 Officials helped stabilize the home and laid a tarp over the hole. (Junction Fire Company)