Paul Reubens, the "Pee-wee Herman" actor, left a lasting legacy after he lost his battle with cancer Sunday. He was 70.
While Reubens was remembered by many in Hollywood, he was paid special tribute by his longtime friend and former roommate, David Hasselhoff.
The "Baywatch" star shared an emotional statement about the late star and reminisced on their time together.
'PEE-WEE HERMAN' ACTOR PAUL REUBENS DEAD AT 70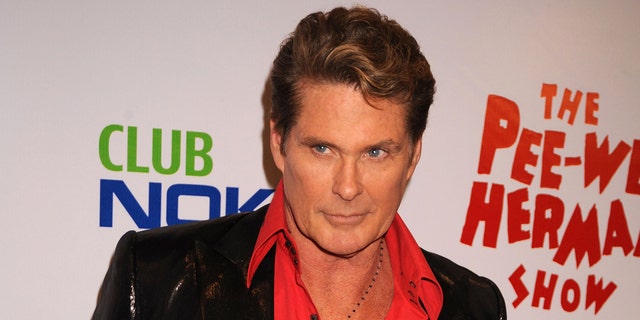 David Hasselhoff arrives at "The Pee-wee Herman Show" opening night at Club Nokia on Jan. 20, 2010, in Los Angeles. (Jeff Kravitz/FilmMagic/Getty Images)
"Paul Reubens was a great, great friend," Hasselhoff shared on social media. "He gave me the muppets for my birthday and never forgot anyone's birthday from our class."
"He was in my class at CalArts and room mates!" Hasselhoff posted on Twitter, now "X," as he referenced their time together at the California Institute of the Arts.
"He was always kind to me and to everyone. He will be missed. #paulreubens #peeweeherman."
In the throwback black-and-white photo, Hasselhoff was all smiles next to Reubens, who wore his iconic Pee-wee Herman suit and bow tie.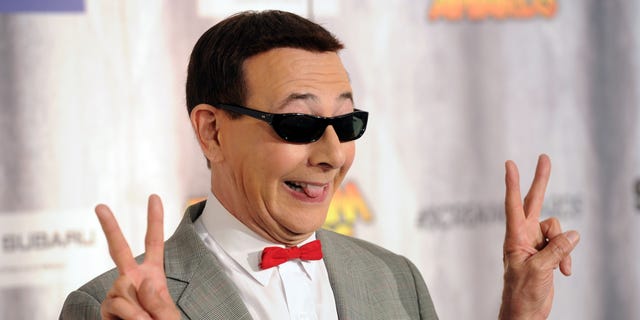 Paul Reubens in his classic Pee-wee Herman costume. (Jason Merritt/Getty Images)
Reubens signed the photo with a special message to his dear friend.
STARS WE'VE LOST IN 2023
"To my 'ol college buddy David aarrrrrrr! Your pal, Peewee Herman…"
Meanwhile, Paul Feig, Cher and more took to social media on Monday to remember Reubens' life.
PAUL REUBENS: 'PEE-WEE HERMAN' ACTOR'S LIFE IN PICTURES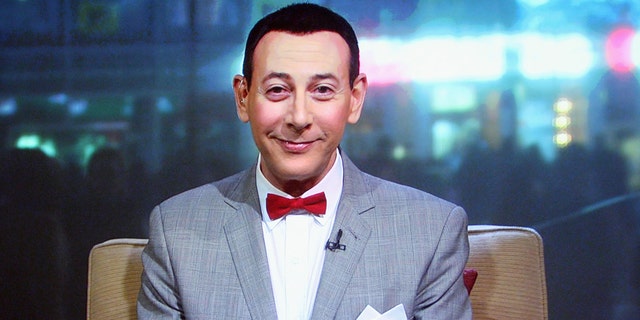 Paul Reubens lost his battle with cancer Sunday. He was 70. (Frederick M. Brown/Getty Images)
"Goodbye Paul Goodnight sweet prince May flights of angels sing thee to thy rest," Cher wrote in a since-deleted tweet, citing "Hamlet" by William Shakespeare.
Filmmaker Paul Feig called the news of Reubens' death "devastating."
"Truly heartbreaking. Paul was such a comedy genius. From his Letterman appearances to his TV shows and movies, he was so original and hilarious," Feig wrote on Instagram. "And such a sweet man too. This is a huge loss for comedy. Thanks for all the laughs, Paul."
APP USERS CLICK HERE FOR INSTAGRAM POST
 

 
 

 
 
View this post on Instagram
 

 
 
 

 
 

 
 
 

 
 
Reubens' longtime rep confirmed his death with Fox News Digital in a statement on Monday.
CLICK HERE TO SIGN UP FOR THE ENTERTAINMENT NEWSLETTER
"Last night we said farewell to Paul Reubens, an iconic American actor, comedian, writer and producer whose beloved character Pee-wee Herman delighted generations of children and adults with his positivity, whimsy and belief in the importance of kindness," his rep said.
"Paul bravely and privately fought cancer for years with his trademark tenacity and wit. A gifted and prolific talent, he will forever live in the comedy pantheon and in our hearts as a treasured friend and man of remarkable character and generosity of spirit," she added.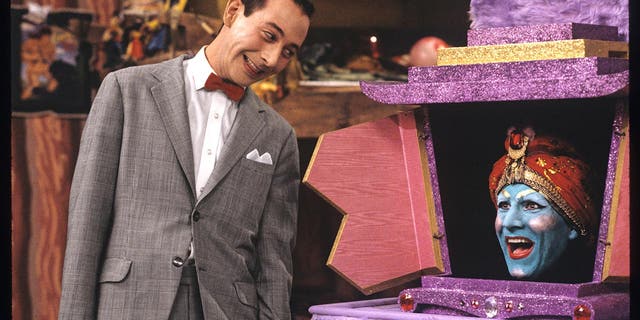 A publicity still from "Pee-wee's Playhouse," a children's television show starring Paul Reubens and John Paragon, 1986. (John Kisch Archive/Getty Images)
Reubens created the famous Pee-wee character, with his set premiering in 1981. He later performed at The Roxy on the Sunset Strip.
By 1981, the show had been moved to HBO, with Reubens amassing an even greater following nationwide. Due to success on the small screen, Warner Bros. was interested in taking Pee-wee to the silver screen, with the movie that was Tim Burton's directorial debut, "Pee-wee's Big Adventure" in 1985.
CLICK HERE TO GET THE FOX NEWS APP
"Pee-wee's Playhouse" on CBS began in 1986 and accrued 22 Emmy Awards during its five-year run on television. Reuben was personally nominated for 14 Emmy Awards, and he won two.
Fox News Digital's Janelle Ash and Caroline Thayer contributed to this report.