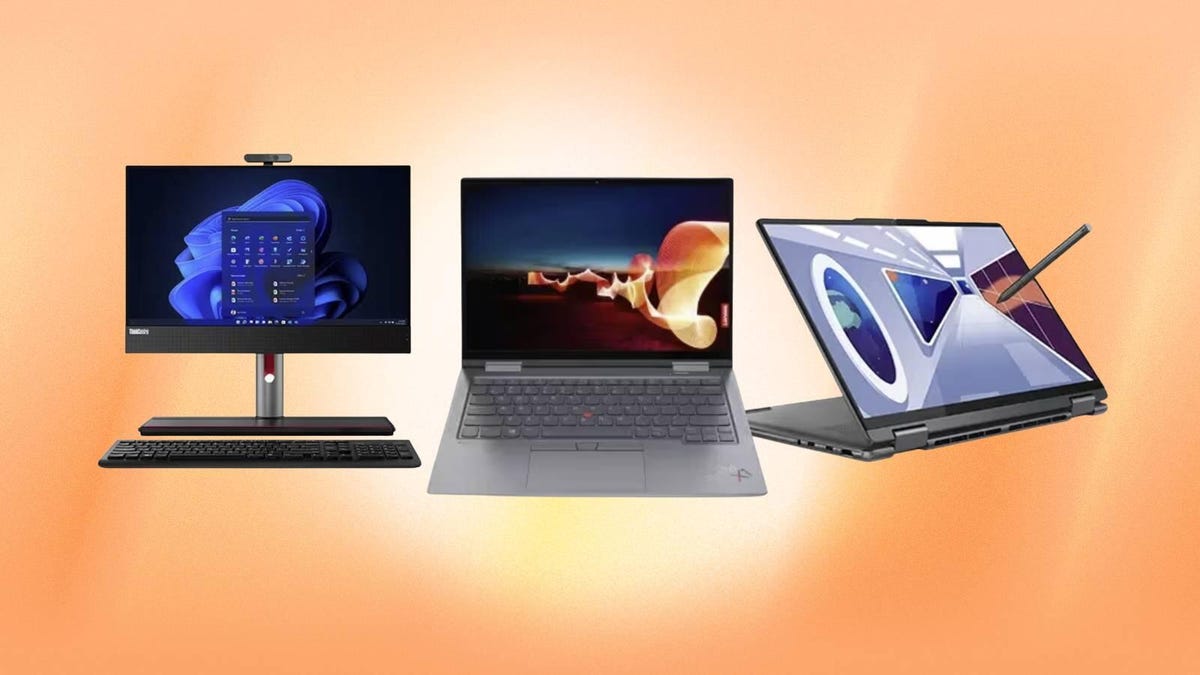 Lenovo/CNET
PC shipments have still yet to match the record numbers from 2020 and 2021 amid the COVID pandemic as many people bought new devices for working from home. And in 2023, shipments are forecast to drop again by 13.7% year over year to 252 million PCs, according to the latest International Data Corporation tracking numbers published Monday.
But the steady decline recorded since the pandemic could be coming to an end — shipments are predicted to grow to 261.4 million PCs next year, IDC says.
Part of the continued decline is due to PCs competing now with smaller smart devices like phones, tablets and gaming consoles.
"Consumer demand remains tepid at best as the segment continues to face economic headwinds," Jitesh Ubrani, research manager for IDC Mobility and Consumer Device Trackers, said in a statement.
Artificial intelligence is also affecting PC purchasing decisions within businesses, including whether to postpone buying new computers until they're better equipped for AI tasks, IDC says.
"The introduction of generative AI has all IT decision makers questioning where to prioritize budgets," IDC said. "While AI-capable PCs are not ready today, they are coming."
If you're looking for a new PC, here are the best budget laptops for 2023, the best 15-inch laptops for work and gaming and the best laptops for college.