close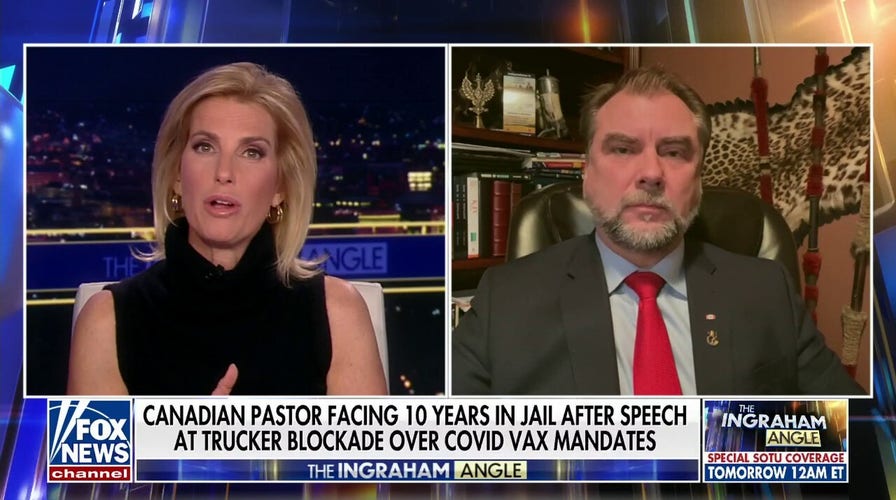 Video
Ingraham guest facing 10 years in jail after speech at trucker blockade over COVID vaccine mandates
Cave of Adullam congregation Pastor Artur Pawlowski explains how he is facing 10 years in prison after speech at trucker blockade over COVID vaccine mandates on 'The Ingraham Angle.'
A Canadian pastor who allegedly spent a week in solitary confinement after keeping his church open during the pandemic said he believes Canadians are poised to experience a spiritual revival.
A federal judge dismissed the charges against Pastor Phil Hutchings of Higher Life Church in St. John, New Brunswick, last week – following a legal saga that began when he was arrested in 2021 for holding church services in defiance of a provincial health order.
"We just drew a hard line because we found that the mandates just conflicted with our faith in what we stood for," Hutchings told Fox News Digital. "For us, it wasn't about bravado. It wasn't a fight-the-man attitude. It just conflicted with what we believe as a church. We believe in assembling together."
After a Canadian Thanksgiving service, the government "really started going crazy on us," Hutchings said. He claimed he was subjected to a week in solitary confinement after he and his associate pastor Cody Butler were arrested.
CANADIAN PASTOR REPEATEDLY JAILED OVER COVID PROTOCOLS TO FACE FINAL TRIAL: 'CRAZY STUFF'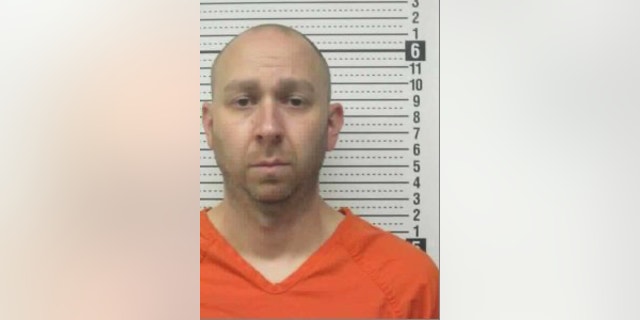 Mugshot of Pastor Phil Hutchings after he was arrested in 2021 for continuing to hold church services in defiance of a provincial health order. (Phillip Hutchings)
The clergymen did not cooperate with authorities attempting to interrupt the church service, citing a section of the Canadian law that forbids disturbing religious services, said Hutchings.
"They surrounded our church," Hutchings remembered. "It looked like a Mexican drug cartel going down."
'Something out of a movie'
"Our church folks just couldn't believe that this was actually taking place, like many other Canadians who were arrested," Hutchings said. "We now see how low the province will go to just prove a point, to push this ridiculous narrative."
The pastor said for a week he was "basically in a brick room on a brick slab with blankets and pillows," and that he was only allowed to shower once.
"When I'm telling you this, it still rocks me a bit," he said. "I don't know if my mind's caught up to the fact that this really happened to me."
CHARGES DROPPED AGAINST CANADIAN PASTORS WHO HELD SERVICES DURING PANDEMIC: 'PLEASANTLY SURPRISED'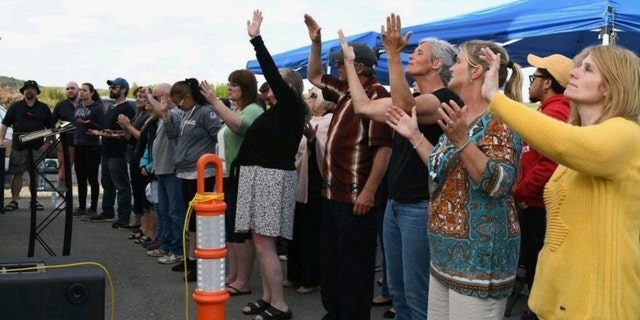 Worshipers gather at Higher Life Church in Saint John, New Brunswick, whose pastors were arrested for keeping the doors open during the pandemic. (Phil Hutchings)
After Hutchings was released, his church erected an outdoor commercial tent in response to being ticketed by authorities for holding indoor gatherings, according to the Feb. 2 ruling from Chief Justice Tracey DeWare of the Court of King's Bench. The court tossed out the contempt charges against Hutchings.
Hutchings said authorities began to hover around his church again after he put up the tent, taking pictures and trying to have him charged with contempt. Media also swooped in and portrayed him negatively, he claimed.
Hutchings said police began hovering around and taking pictures of the commercial tent his church erected in 2021 to get around the provincial health mandate prohibiting indoor gatherings. (Phil Hutchings)
Prosecutors argued that the tent, whose flaps were put down during cold weather, constituted a "public indoor space," and that the pastors did not sufficiently ensure that each churchgoer was vaccinated.
CANADIAN PASTOR DEFIANT AS JUDGE ORDERS HIM TO PARROT 'MEDICAL EXPERTS' FROM PULPIT: 'I WILL NOT OBEY'
DeWare ultimately determined she could not rule beyond a reasonable doubt that the tent Hutchings' church was using for services "clearly and unequivocally" constituted an indoor gathering as defined by the provincial health order in place at the time.
'A Goliath in front of you'
"It's like sink or swim at that moment," Hutchings said of his imprisonment and what his church experienced. "You learn a lot. You learn about the extent of God's grace, and the level of fight that he actually put into you. You don't know what you're made up of until you've got a Goliath in front of you.
"It's like something gets pulled out of you that you didn't realize you had, and I think that's what we realized as a church," he added. "There was a strength that God put in us to lean into this and draw a line because this wasn't just for us."
PASTOR ACQUITTED AFTER BEING ARRESTED WHEN POLICE HELICOPTER FOUND CHURCH GATHERING OUTSIDE DURING PANDEMIC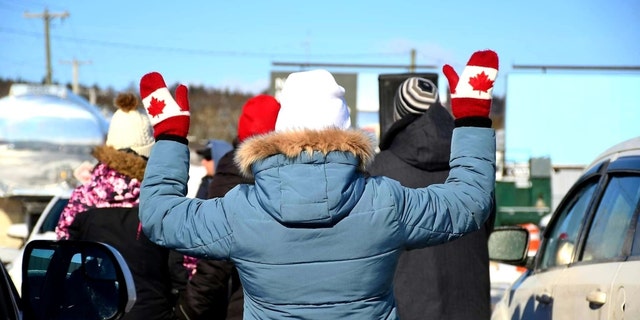 A Canadian worshiper lifts her hands at Higher Life Church in Saint John, New Brunswick. (Phil Hutchings)
Hutchings said his ministry has flourished despite the legal battle, and he believes many Canadians have been invigorated to stand up for their rights in recent years.
He bashed authorities and said his church determined early on that "whatever it takes, we're not bowing."
"Many sadly did," he said.
'Something stirred'
Still Canada's best days are "right now," he said.
"Even though many bowed their knee to the crazy, many stood," Hutchings said. "And we're now seeing folks who are very appreciative now that everything's been coming out. People are seeing how significant that stand was. If anything, it's almost like it put a fire back in the people."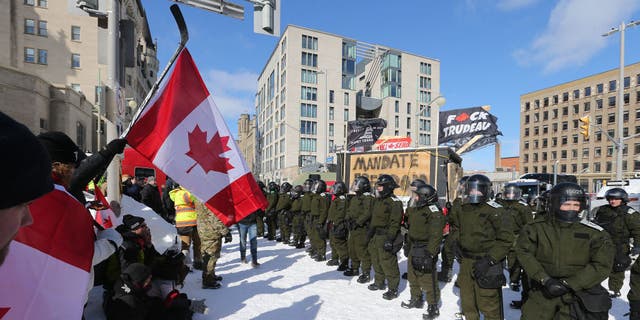 Police move a line of protesters from the intersection at Sussex and Rideau Streets in Ottawa on Feb. 18, 2022. (Steve Russell/Toronto Star)
The pastor said he believes "a different attitude" has seized his nation and that "something stirred" amid the government clampdown during the pandemic, which he believes could lay the groundwork for a spiritual revival in the country.
CLICK HERE TO GET THE FOX NEWS APP
"Unfortunately, some folks had to be the spearhead, but I feel like something broke, and we're only going to see positive changes from this point on," he said.
Jon Brown is a writer for Fox News Digital. Story tips can be sent to [email protected].