close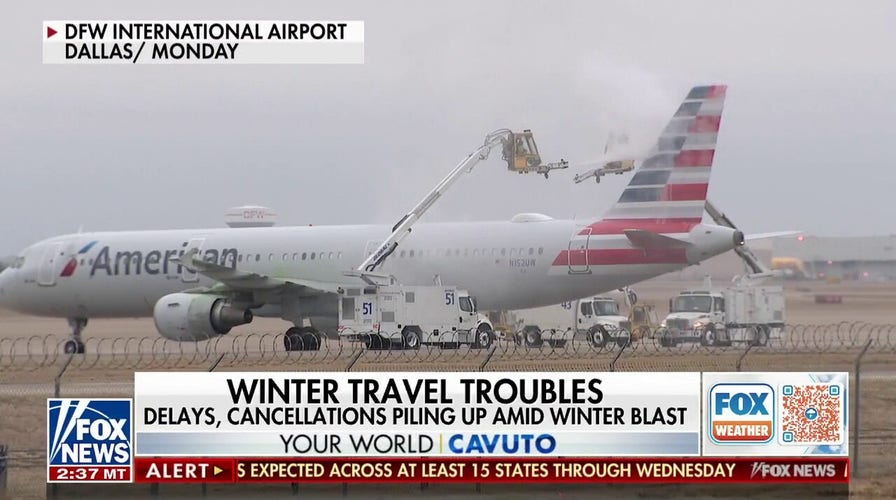 Video
How should travelers prepare ahead for winter flight delays?
Travelzoo senior editor Gabe Saglie shares advice for travelers as winter weather causes flight delays and cancellations nationwide on 'Your World.'
Israeli police detained two travelers with Belgian passports after airport staff watched the couple seemingly abandon their baby at airport check-in.
The parents arrived at the Ben Gurion Airport to catch a Ryanair flight from Tel Aviv to Brussels, but they had arrived late and check-in had already closed. It remains unclear whether the parents could not or simply refused to pay for another ticket for their baby as they had arrived without one.
In hopes of clearing security and reaching their flight on time, the parents simply left the baby on the conveyor belt in the check-in area, local outlet Channel 12 news reported.
JAMAICA IS WILLING TO SEND SOLDIERS, POLICE TO HAITIN AS CHAOS CONTINUES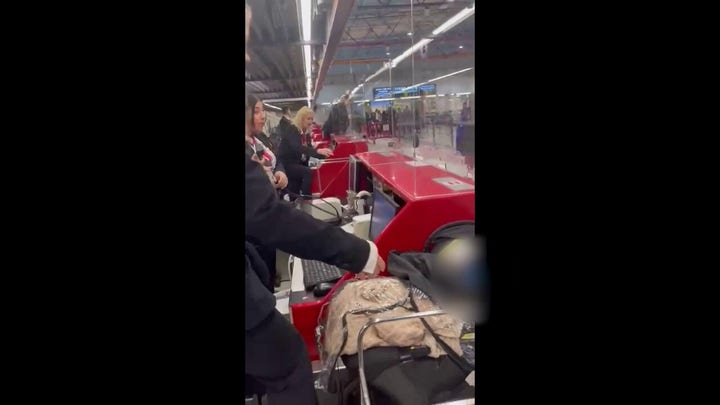 Video
In a video shared with news outlets, airport staff can be heard saying how sad it was that they parents had just left their baby there. One woman can be heard saying, "She left him here, I swear!"
DANGEROUS WEATHER TO IMPACT TRAVEL FROM PLAINS TO TENNESSEE VALLEY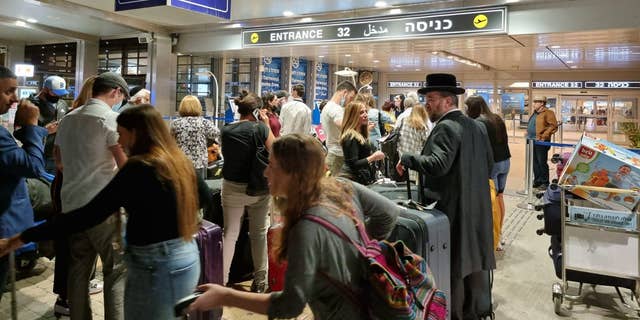 A check-in area at the Ben-Gurion Airport in Israel.
(Photo: TPS )
Airport staff tried to get the couple to return and pick up their child, and after failing to stop them, the staff immediately called the police, who found the parents and detained them.
THE HISTORY OF GROUNDHOG DAY AND HOW THE SUPERSTITIOUS TRADITION MADE IT TO THE US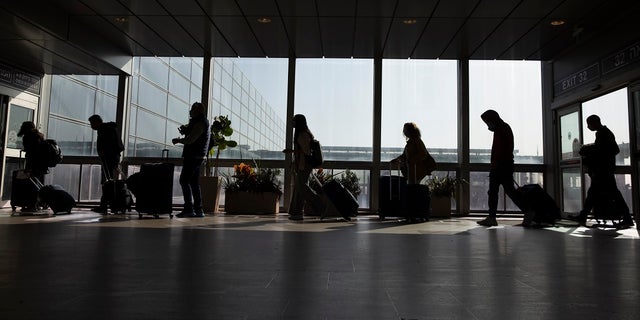 Travelers walk with their luggage in the Ben Gurion Airport near Tel Aviv, Israel, on Nov. 28, 2021. 
(AP Photo/Ariel Schalit)
Ryanair staff told N12 that they were all in shock, "We've never seen anything like," one manager said.
CLICK HERE TO GET THE FOX NEWS APP
"We couldn't believe what we were seeing."
The parents retrieved their child before going with the police for questioning. They also missed their flight, according to Israel Today.
Fox News' Yonat Friling contributed to this report.
Peter Aitken is a Fox News Digital reporter with a focus on national and global news.