close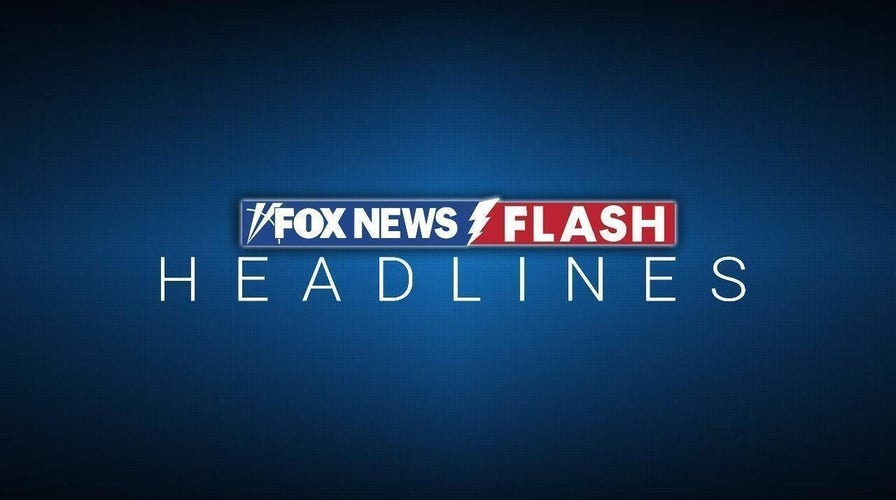 Video
Fox News Flash top headlines for August 25
Fox News Flash top headlines are here. Check out what's clicking on Foxnews.com.
In this year so far, at least 300,000 migrants have crossed through Panama's Darien Gap, one of the world's most dangerous jungles.
Neighboring country Colombia has underdelivered its promises to crack down on the smuggling rings that bring migrants through Panama's gap.
Panama's government is planning to soon launch "Darien is a jungle, not a road," a campaign aimed at curbing the country's arrival of migrants.
The government of Panama said Thursday it will launch a new campaign to stem the flow of migrants through the dangerous, jungle-clad Darien Gap, after crossings hit 300,000 so far this year.
In comparison, less than 250,000 migrants crossed in all of 2022.
The plan, named "Darien is a jungle, not a road," will be launched next week, officials said, but they could barely hide their frustration with neighboring Colombia's inability to stop migrants from coming to the two countries' roadless border.
DHS ANNOUNCES $77 MILLION MORE IN FUNDING TO NGOS, COMMUNITIES HIT BY MIGRANT SURGE
"Despite all the efforts, meetings with other countries involved have not managed to stop (the flow of migrants)," Panama's Security Minister Juan Manuel Pino told a news conference.
Officials said the massive trekking of migrants through the gap — now running between 2,500 and 3,000 per day — has polluted and damaged the jungle, as well as exposed people to risks and rights abuses.
Samira Gozaine, Panama's top immigration official, said "don't tell me the border can't be closed," adding "it is possible, though it would take action."
Migrants sit under a sign marking the Panama-Colombia border during a trek across the Darien Gap on May 9, 2023. (AP Photo/Ivan Valencia, File)
In April, the United States, Panama and Colombia agreed to try to crack down on the smuggling rings that bring migrants through the gap.
But earlier this month, Gozaine said there has been a lack of information sharing and joint action on the part of Colombia.
MIGRANT ENCOUNTERS AT SOUTHERN BORDER ON THE RISE AGAIN AFTER BIDEN ADMIN TOUTED REFORMS
"Instead of getting better, it has gotten worse, in spite of the negotiations with Colombia," Gozaine said. "There has been no agreement, no information sharing, nor any effort that might help Panama manage the unregulated flow, which has grown considerably in recent days."
"Unfortunately, we have not been able to reach any agreement with Colombia, which continues to indiscriminately send us not only people from other countries, but Colombians as well," she added.
There was no immediate reaction from the Colombian government.
CLICK HERE TO GET THE FOX NEWS APP
The United Nations projected that if the pace keeps up, as many as 400,000 may cross the gap by the year's end.
Migrants from South America — mainly Venezuelans — use the Darien Gap to travel by land through Central America and head on to the U.S. southwestern border. But a growing number of people from other places, including Africa and Asia, travel to South America to use the gap as well.