close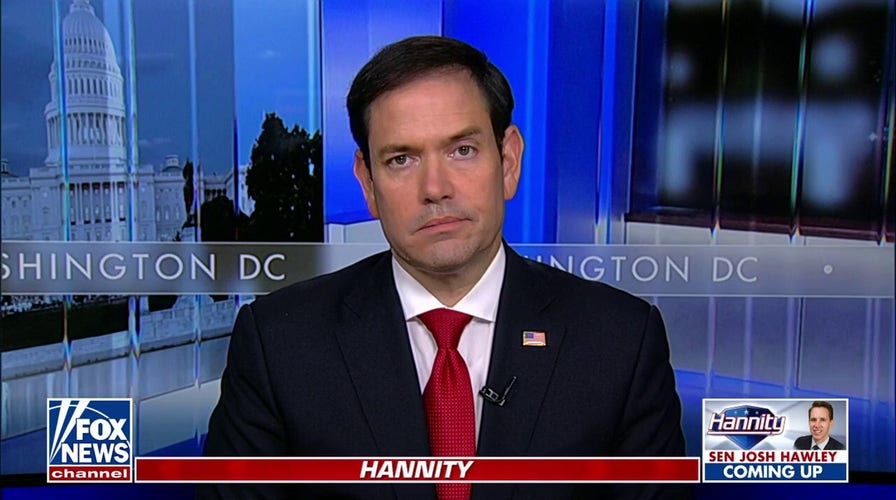 Video
Everyone in the world knows this border is wide open: Sen. Marco Rubio
Sen. Marco Rubio, R-Fla., discusses how President Biden's open borders are raising the alarm on potential terrorists entering the country on 'Hannity.'
Pakistan's government has launched a massive crackdown on illegal immigrants mostly affecting Afghan nationals, some of whom have left their home country during the Taliban retaking of Afghanistan. The government cites terror concerns that echo the ongoing debate in the U.S. about the potential connection between illegal immigration and violence.
Islamabad said the crackdown against illegal immigrants began Wednesday after a Nov. 1 deadline for them to leave the country. The crackdown primarily affects Afghans, who make up the majority of foreigners in the country.
Authorities have cited crimes, including smuggling and militant attacks like suicide bombings, as justification for the deportation push. Reuters reported on government estimates that Afghan nationals were involved in 14 of this year's 24 suicide bombings.
The country's government said all illegal immigrants should have left by Nov. 1 or face arrest and has begun deporting and detaining illegal immigrants.
PAKISTAN SET TO DEPORT OVER 1.4 MILLION UNDOCUMENTED AFGHAN NATIONALS; UN SEEKS RELIEF ON DEADLINE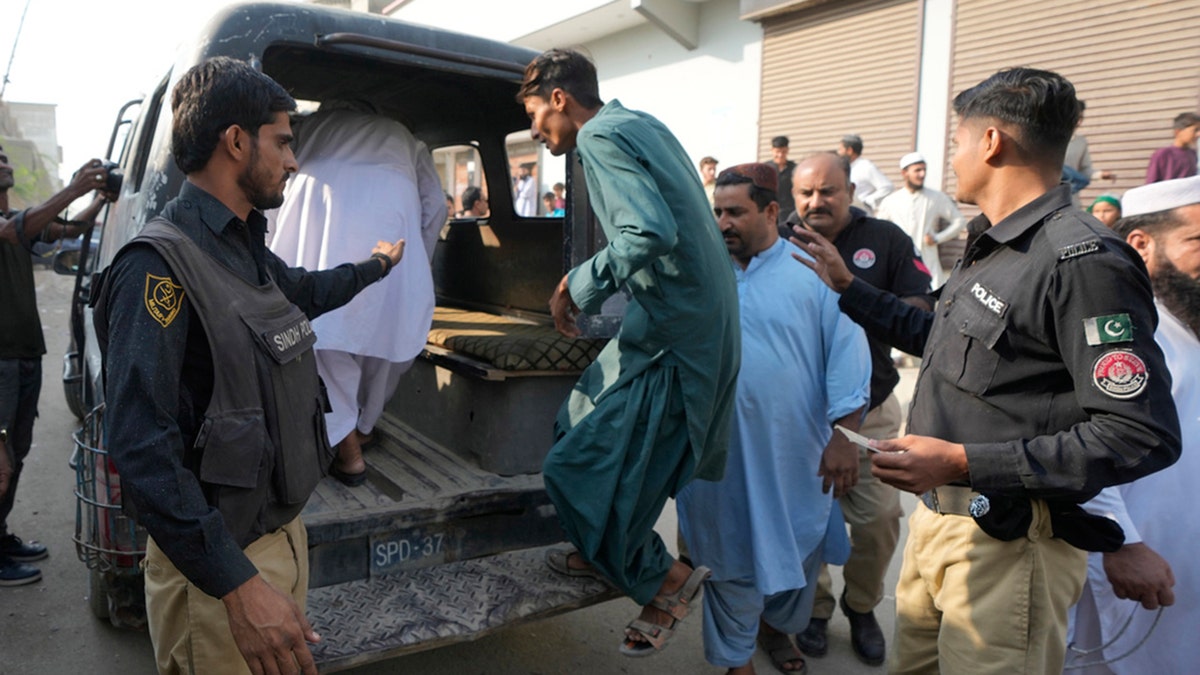 Police officers detain immigrants who fail to provide legal documents during a search operation for illegal immigrants at a neighborhood of Karachi, Pakistan, Thursday, Nov. 2, 2023. (AP Photo/Fareed Khan)
Amid the push, there are estimates that between 8,000 and 10,000 Afghans are leaving for Afghanistan each day, an increase from around 300 a day. Reuters reported that over 140,000 people had left voluntarily.
Authorities have launched raids across the country to check for documents, including destroying mud-brick homes on the outskirts of the capital.
Human Rights Watch has said many of those targeted for deportation are awaiting resettlement to other countries, including the United States. It has warned of threats and abuse being wielded by Pakistani officials against migrants.
PAKISTAN ANNOUNCES BIG CRACKDOWN ON ITS ILLEGAL MIGRANTS, INCLUDING 1.7 MILLION AFGHANS
The Office of the United Nations High Commissioner for Human Rights (OHCHR) said in a press release it is "extremely alarmed" by Pakistan's deportation announcement.
There have been multiple movements of Afghans into Pakistan, including during the Soviet invasion in the 1970s and 1980s and amid the U.S. withdrawal in 2021, which also led to more than 70,000 Afghans being paroled into the U.S.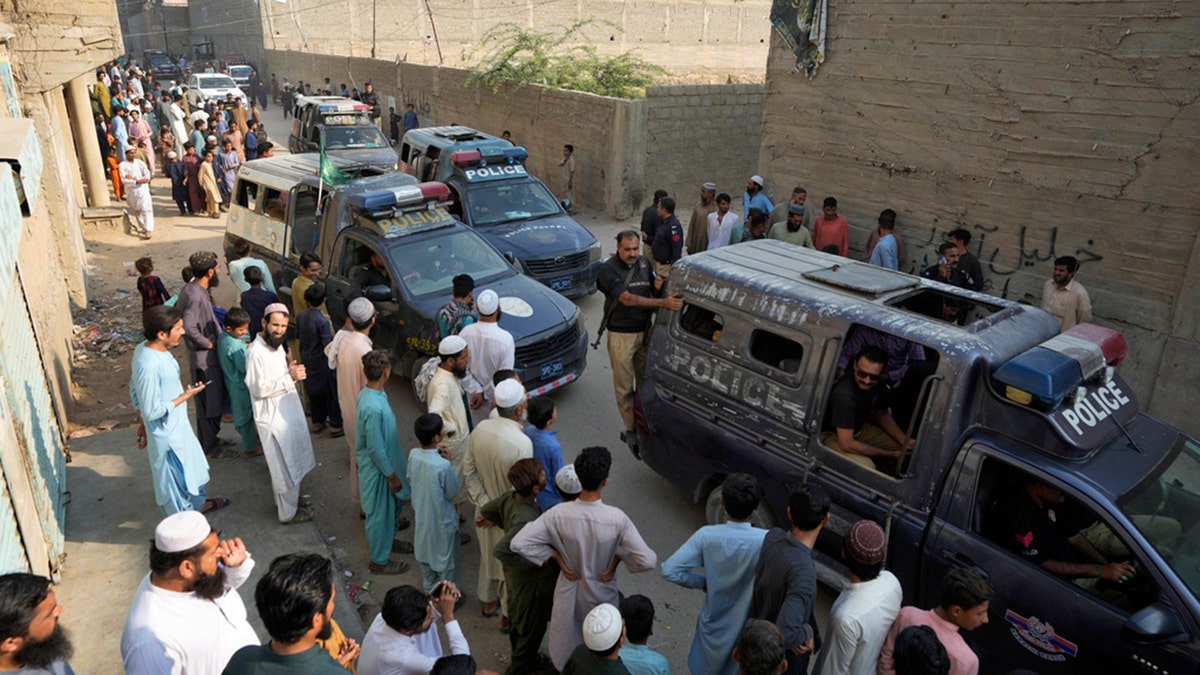 Police officers leave after conducting a search operation for illegal immigrants in a neighborhood of Karachi, Pakistan, Thursday, Nov. 2, 2023. (AP Photo/Fareed Khan)
The justification of terror concerns by Pakistan is similar in some ways to the concerns about terrorism expressed by Republicans and immigration hawks in the U.S. Lawmakers have expressed concerns about the besieged southern border, suggesting foreign nationals could be attempting to enter the U.S. via the border. They have pointed to hundreds of thousands of getaways at the border as well as a greater number of terror watch list encounters between ports of entry.
Meanwhile, a Customs and Border Protection (CBP) memo warned that fighters tied to Hamas, Hezbollah and other groups could attempt to enter the U.S. The Department of Homeland Security's fiscal 2024 threat assessment warned that agents have encountered a growing number on the watch list and warned that "terrorists and criminal actors may exploit the elevated flow and increasingly complex security environment to enter the United States."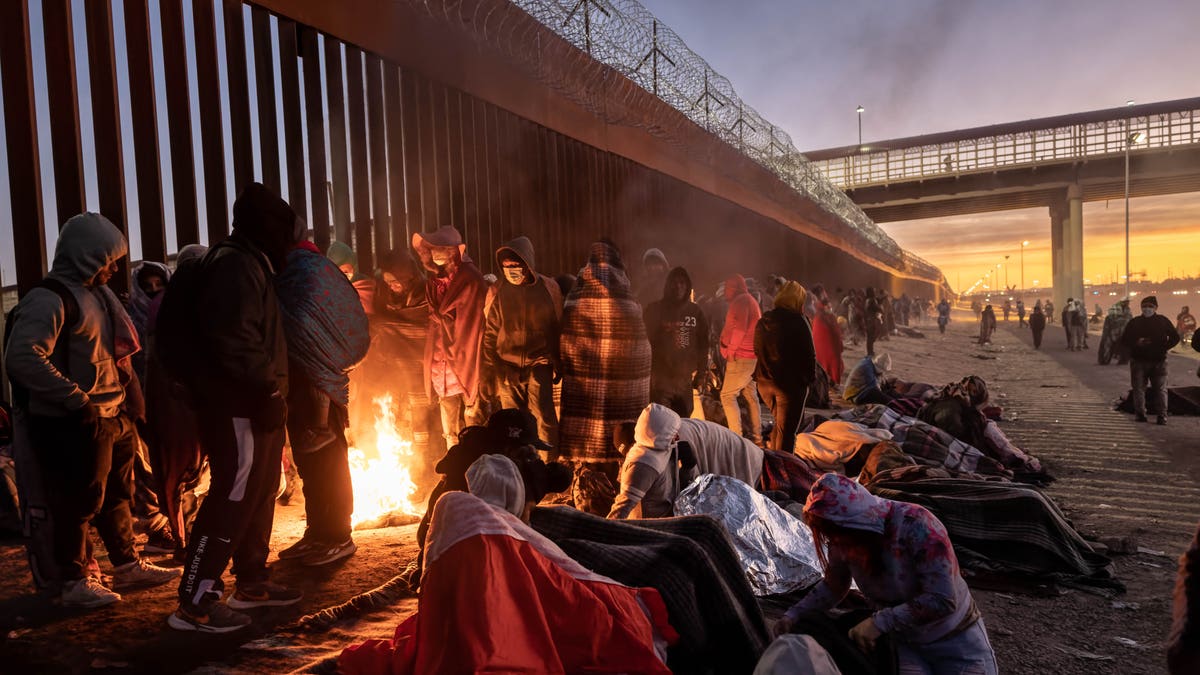 Illegal immigrants gather next to the U.S.-Mexico border fence in El Paso, Texas, Dec. 22, 2022.  (John Moore/Getty Images)
Some lawmakers have also expressed reservations about the vetting of Afghans paroled into the U.S.
The Biden administration has since extended and redesignated Afghanistan for temporary protected status, which shields nationals already in the U.S. from deportation and allows them to apply for work permits due to conditions in their home country.
White House spokesman John Kirby was asked at a White House press briefing Thursday about the Pakistani initiative to deport Afghans.
CLICK HERE TO GET THE FOX NEWS APP
"We'll let Pakistan speak to their policies with respect to refugees and asylum seekers," he said. "Obviously, we want to see all nations do what they can to help refugees and asylum seekers, and certainly (that) includes our Pakistani friends with respect to Afghans who are trying to flee."
Other Democrats were more critical of the deportations
"This is a direct violation of the basic right to asylum and a death sentence to the many Afghans who would be targeted by the Taliban. Pakistan must change course," Rep. Ilhan Omar, D-Minn., said on X, formerly Twitter.
Fox News' Greg Wehner and The Associated Press contributed to this report.
Adam Shaw is a politics reporter for Fox News Digital, primarily covering immigration and border security.
He can be reached at [email protected] or on Twitter.