close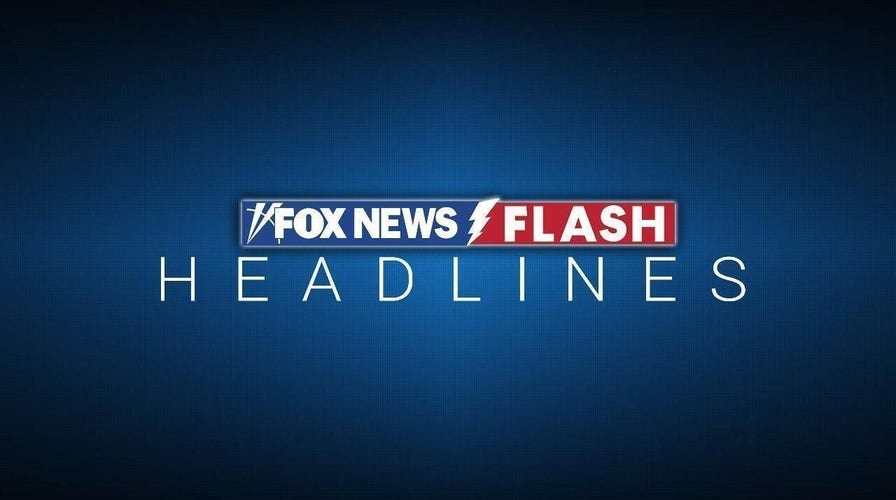 Video
Fox News Flash top headlines for August 20
Fox News Flash top headlines are here. Check out what's clicking on Foxnews.com.
Last week, a mob of angry Muslims wrecked Pakistan's churches and Christian homes, prompting the arrests of 160 rioters. 
Hundreds of Muslims went on a rampage over allegations that a Christian man desecrated the Quran.
Pakistani authorities are giving out $6,800 to nearly 100 Christian families whose homes were destroyed in the Muslim-led riot.
Pakistani authorities on Monday handed out thousands of dollars to nearly 100 Christian families whose homes were destroyed or damaged by a Muslim mob angered over an alleged desecration of the Quran last week.
The government of caretaker Prime Minister Anwaar-ul-Haq Kakar said each household was getting $6,800 in compensation on Monday. Police said they have arrested dozens more rioters in ongoing raids, bringing the total number of those detained over the attacks in the city of Jaranwala to 160.
On Wednesday, hundreds of Muslims went on a rampage over allegations that a Christian man and his friend had desecrated Islam's holy book. Christians who fled their homes to escape the attackers later returned to a scene of destruction. Many have been living outside since, fearing the burned structures may collapse.
129 MUSLIMS ARRESTED IN PAKISTAN FOLLOWING MOB ATTACKS ON CHURCHES, HOMES OF MINORITY CHRISTIANS
The rampage, one of the most destructive in the country's history, drew nationwide condemnation. Kakar on Monday traveled to the area to meet with some of the victims of the attacks and hand out the compensation. He promised in a televised speech that the state will ensure the protection of minorities, including Christians, Hindus, Sikhs and Ahmadis.
Kakar said none of the rioters will go unpunished, describing those behind the attacks as "enemies of humanity."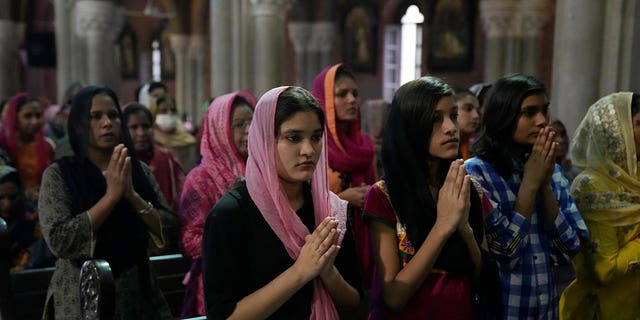 Pakistani Christians pray following the recent attack on a Christian community by angry Muslims in Lahore, Pakistan, on Aug. 20, 2023. Pakistani authorities are handing out a cash payment of $6,800 to nearly 100 Christian families whose homes were destroyed in the Muslim-led riot. (AP Photo/K.M. Chaudary)
Earlier in the day, Mohsin Naqvi, the top official in Punjab province, where Jaranwala is located, announced the compensations on X, previously known as Twitter. Naqvi visited the city on Sunday and held a meeting of local officials at a burned church.
"They are worried for their safety, they are worried for their children, who witnessed the tragedy and are traumatized," priest Khalid Mukhtar said of the local Christians. All 26 churches in Jaranwala were attacked, burned or damaged, he said.
MUSLIM MOB ATTACKS 3 CHURCHES AFTER ACCUSING CHRISTIAN MAN OF DESECRATING QURAN IN EASTERN PAKISTAN
The rioters said a local Christian and his friend tore pages out of a Quran, threw them on the ground and wrote insulting remarks on other pages. Police have arrested the two men.
Police say local leaders from the hard-line Tehreek-e-Labaik Pakistan party also incited people to violence during which a Christian graveyard was desecrated. The party has a history of staging violent rallies in Pakistan over the desecration of the Quran in Sweden, Denmark and elsewhere.
Naqvi said the compensations would be completed within the next 48 hours and said that authorities have begun to repair the churches.
CLICK HERE TO GET THE FOX NEWS APP
However, Mukhtar challenged Naqvi's claim about the repair of churches, saying that the walls of two churches were only painted instead of being rebuilt.
Under Pakistan's blasphemy laws, anyone found guilty of insulting Islam can be sentenced to death. While authorities have yet to carry out capital punishment for blasphemy, often mere accusations can incite mobs to violence and lynching.