You might have seen a new energy drink on Amazon called Release. It had a catchy name, a sleek design and a bold font. But what you probably didn't know is that it was actually part of a disgusting prank.
Journalist Oobah Butler pulled it off for his new documentary, "The Great Amazon Heist." Butler is known for his outrageous stunts, like turning his shed into the top-rated restaurant on Tripadvisor.
In his latest project, he exposes the supposed dark side of Amazon's working conditions and how easy he claims it is to fool one of the world's biggest companies.
CLICK TO GET KURT'S FREE CYBERGUY NEWSLETTER WITH SECURITY ALERTS, QUICK VIDEO TIPS, TECH REVIEWS, AND EASY HOW-TO'S TO MAKE YOU SMARTER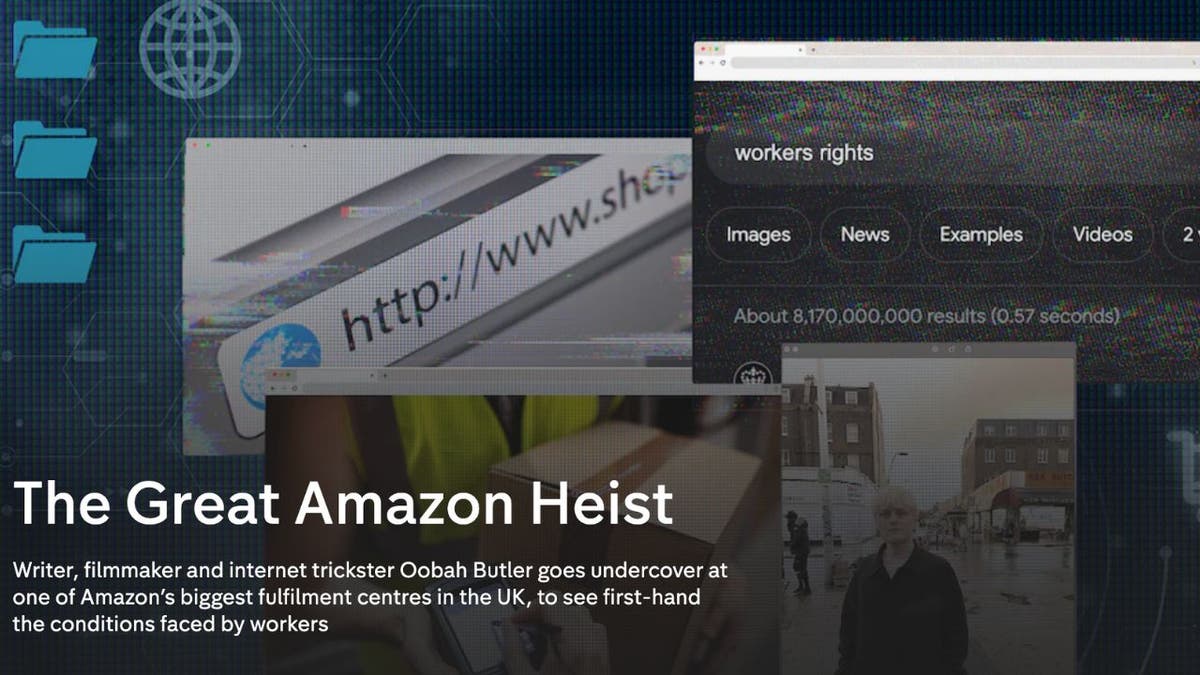 Journalist Oobah Butler exposes Amazon's working conditions. (The Great Amazon Heist)
MORE: AMAZON SHOPPERS BRIBED TO LEAVE POSITIVE REVIEWS
The warehouse nightmare allegations
Butler's investigation starts with him going undercover as a worker at an Amazon distribution center in Coventry, England. He wears a hidden camera and records what he claims is a grueling and unsafe environment for workers every day.
He alleges he sees workers suffering from foot and back pain, working in hot and stuffy trucks and being constantly monitored by cameras and scanners.
An Amazon spokesperson says that the company cares about employee safety and well-being and that it provides protective clothing and footwear and has health and safety teams on site.
ARE YOU PROTECTED FROM THREATS? GET THE BEST ANTIVIRUS PROTECTION HERE
Amazon drivers claim there's not enough time for bathroom breaks
After a few days, Butler gets recognized at the Amazon warehouse and switches his focus to the delivery drivers, who tell him even more shocking stories.
They say they are under so much pressure to deliver packages on time that when they have to go to the bathroom, they urinate in bottles because they can't afford to stop for breaks.
Amazon denies this and says that its drivers receive reminders to take regular breaks on the Amazon Delivery app.
MORE: IT'S TIME TO TAKE CONTROL OF YOUR ONLINE PRIVACY WITH AMAZON
The bathroom bottle problem
The Amazon drivers Butler spoke with also claim that they get penalized for having those bottles in their truck when they return to the warehouse. To avoid this, the drivers allegedly end up throwing the bottles by the side of the road.
In the documentary, Butler searches the roadsides near Amazon warehouses in the UK, New York and Los Angeles and claims he finds plenty of evidence of the bottles.
MORE: HOW CLICKING ON THAT FAKE AMAZON AD CAN LEAD TO MICROSOFT SUPPORT SCAM
The fake drink
Butler decides to use the bottles as a way to expose Amazon's alleged flaws. He collects them, filters them, adds some lemon juice and sugar and bottles them by the name, Release. He then creates a fake listing on Amazon and sells them as a bitter lemon drink.
FIRST THING TO DO IF YOU GOT A NEW ANDROID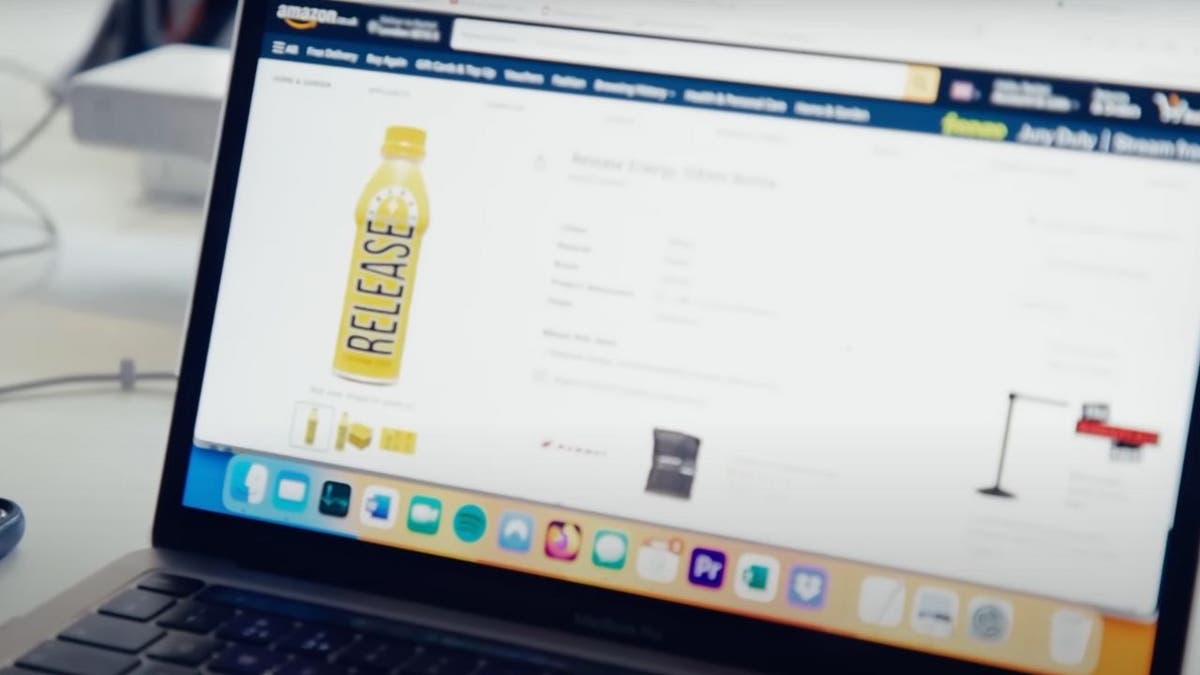 Butler uses a prank bottle to expose Amazon. (The Great Amazon Heist)
How Amazon's algorithm helped sell the drink
He expects some resistance from Amazon, but he is surprised by how easy he says it is to get his product approved. He says that he started out in a Refillable Pump Dispenser category, but then the algorithm moved it into drinks.
He even claims that he was contacted by an Amazon representative who offered to handle the packaging, shipping and logistics through the Fulfillment by Amazon program.
NEW BREED OF MILITARY AI ROBO-DOGS COULD BE THE MARINES' SECRET WEAPON
Amazon's algorithm helped to categorize the item and sell it. (The Great Amazon Heist)
GET MORE OF MY SECURITY ALERTS, QUICK TIPS & EASY VIDEO TUTORIALS WITH THE FREE CYBERGUY NEWSLETTER – CLICK HERE
Fake drink becomes Amazon bestseller
Of course, he doesn't actually send urine to anyone. He gets his friends to buy the product and then cancels their orders. But he still manages to get Release to become the No. 1 bestseller in the Bitter Lemon category on Amazon. He says that he felt excited and scared when he saw real people trying to buy his product.
Amazon has removed Release Energy from its site. The product was listed for a few days before it was taken down.
An Amazon spokesperson says that this was a crude stunt and that Amazon has industry-leading tools to prevent genuinely unsafe products from being listed.
RANSOMWARE RAMPAGE HITS RECORD HIGH WITH THE US ITS TOP TARGET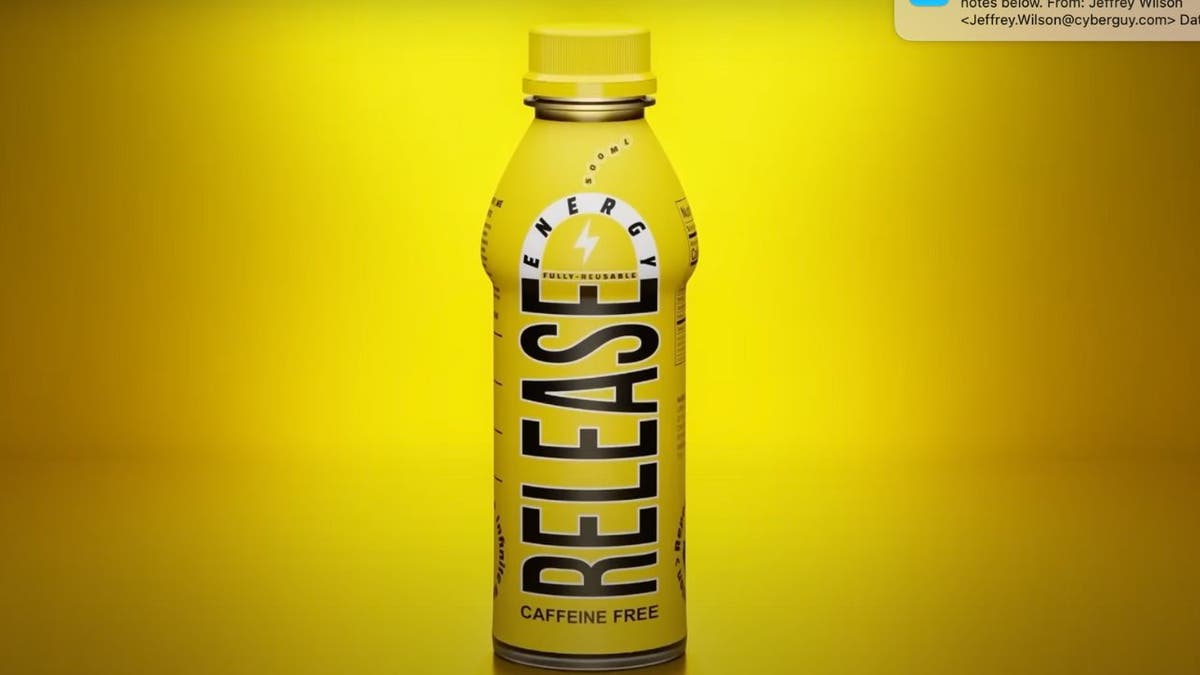 The fake drink became Amazon's bestseller. (The Great Amazon Heist)
Kurt's key takeaways
Butler's documentary is a shocking expose of Amazon's alleged treatment of its workers and how vulnerable it is to scams. It raises serious questions about how much we trust online platforms and how much we value human dignity.
Butler says that he hopes his documentary will make people think twice before they buy something on Amazon or work for them. He says that he wants to show people that there is more to life than convenience and cheap prices.
What are your thoughts on the documentary "The Great Amazon Heist" and its allegations against Amazon? Does this change the way you think about Amazon? Will it change the way you do business with them in the future? Let us know by writing us at Cyberguy.com/Contact.
For more of my tech tips and security alerts, subscribe to my free CyberGuy Report Newsletter by heading to Cyberguy.com/Newsletter
CLICK HERE TO GET THE FOX NEWS APP
Answers to the most asked CyberGuy questions:
What is the best way to protect your Mac, Windows iPhone, and Android devices from getting hacked?
What is the best way to stay private, secure and anonymous while browsing the web?
How can I get rid of robocalls with apps and data removal services?
Copyright 2023 CyberGuy.com. All rights reserved.