The House Oversight and Accountability Committee is warning that it may be forced to subpoena Biden administration officials for information about federal agencies' remote work policies, including how many workers are still working from home even though the federal COVID-19 emergency has ended.
"The purpose of our oversight is to ensure that in the shift to widespread telework and remote work that agencies are able to hold employees accountable and accomplish their missions. In the absence of relevant information, we are left to make assumptions and draw conclusions," they wrote on Monday.
"If your agency does not comply fully with the Committee's May 18, 2023, request no later than August 18, 2023, we will be forced to consider compulsory processes to obtain the information necessary to perform appropriate oversight over the Biden Administration's telework and remote work policies."
CDC LIKELY TO RECOMMEND ANNUAL COVID BOOSTER SHOT, DIRECTOR SAYS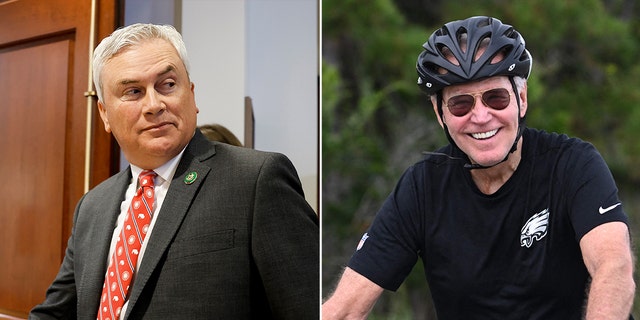 House Oversight Committee Chair James Comer is threatening to force Biden administration agencies to hand over information on their remote work policies and data. (Getty Images)
Committee Chair James Comer, R-Ky., along with Reps. Lauren Boebert of Colorado and Pete Sessions of Texas, who chairs the subcommittee on government operations and the federal workforce, sent that warning to various Biden administration departments and agencies, pointing out that they had not responded to an earlier request for internal data.
The GOP lawmakers' demand comes just days after reports surfaced of an internal White House memo urging Cabinet secretaries and officials to push more employees back into the office.
ZOOM ASKS EMPLOYEES TO RETURN TO OFFICE FOR FIRST TIME SINCE COVID-19 PANDEMIC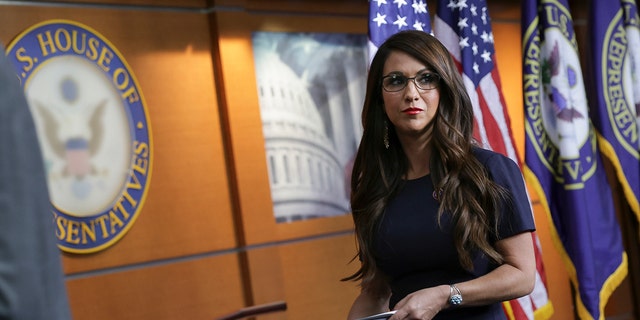 Rep. Lauren Boebert is co-leading the push alongside Comer and Rep. Pete Sessions. (Kevin Dietsch/Getty Images)
White House chief of staff Jeff Zients called on federal agencies to make "increases in the amount of in-person work," according to the Washington Post. "This is a priority of the President – and I am looking to each of you to aggressively execute this shift in September and October," he wrote.
The Republicans' letter noted that the Office of Management and Budget (OMB) directed agencies in April to develop plans to ramp up their volume of in-person work. They accused those agencies of deliberately withholding those plans now.
WATCH: BIDEN'S HEALTH SECRETARY REFUSES TO ANSWER QUESTIONS ON FEDERAL EMPLOYEE TELECOMMUTE BENEFITS
"In a recent briefing to Committee on Oversight and Accountability staff, OMB officials stated that nearly all Chief Financial Officers (CFO) Act agencies have submitted plans for review," the letter said. "It stands to reason, therefore, that agencies possess the information we seek, yet are choosing not to provide it to the Committee."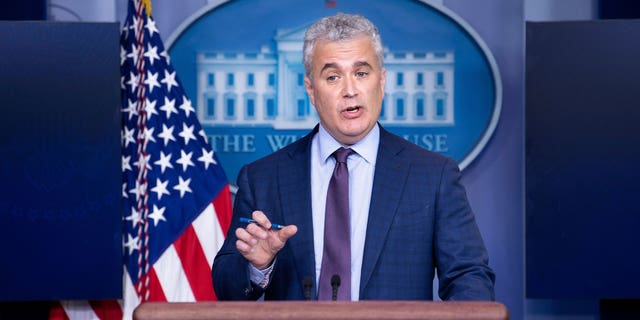 The GOP request comes days after chief of staff Jeff Zients reportedly sent a memo to Cabinet officials calling on them to "aggressively" push an in-office work environment. (Brendan Smialowski/AFP via Getty Images)
CLICK HERE TO GET THE FOX NEWS APP
"Central to this issue is the concern that agencies – and certainly the Office of Personnel Management – do not know how many employees are teleworking or working remotely, or how often they do so," the lawmakers said.
The government spends roughly $2 billion to run federal office spaces and an additional $5 billion per year on leases, regardless of their rate of use, according to the Government Accountability Office (GAO).