close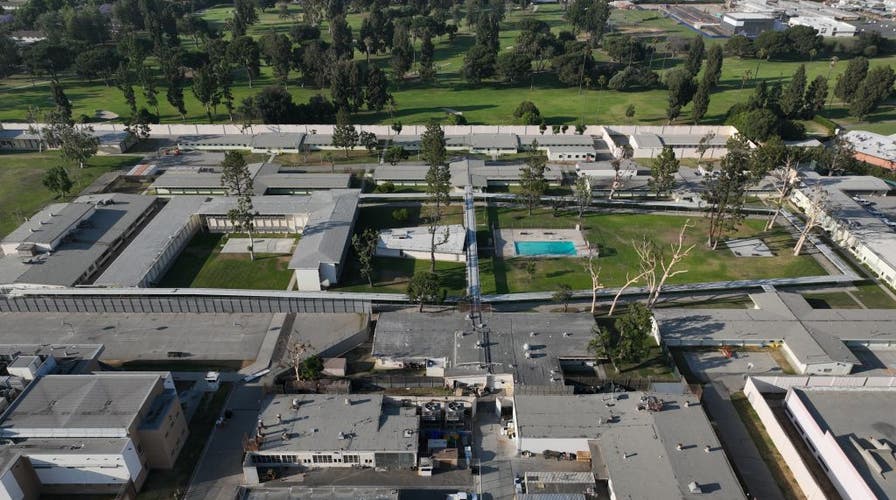 Video
Masked thieves empty shelves At Los Angeles Macy's, stunned shoppers look on
Masked thieves hit a Los Angeles Macy's store in the latest string of smash-and-grab robberies caught on film. (Credit: Instagram/Street People of Beverly Hills)
FIRST ON FOX: Overcrowding in a Los Angeles juvenile detention facility forced cops to spend hours waiting in the parking lot with young suspects in the back seats of their cruisers earlier this week, sources tell Fox News Digital – months after a riot at the same facility.
It happened at the Los Padrinos Juvenile Hall in Downey, which reopened earlier this year to replace two other facilities after authorities closed it in 2019.
The Los Angeles County Probation Department, which runs the facility, acknowledged the delays but denied claims that it had refused to accept any of the arrestees.
"Los Padrinos intake was never closed," a probation department spokesperson told Fox News Digital. "On Tuesday, law enforcement may have experienced an extended wait period, primarily because our intake tank was full. We notified law enforcement about the expected longer wait time, but no one was turned away."
LOS ANGELES PARENTS SHOT, KILLED WHILE PARKED IN CAR WITH 1-YEAR-OLD CHILD IN BACKSEAT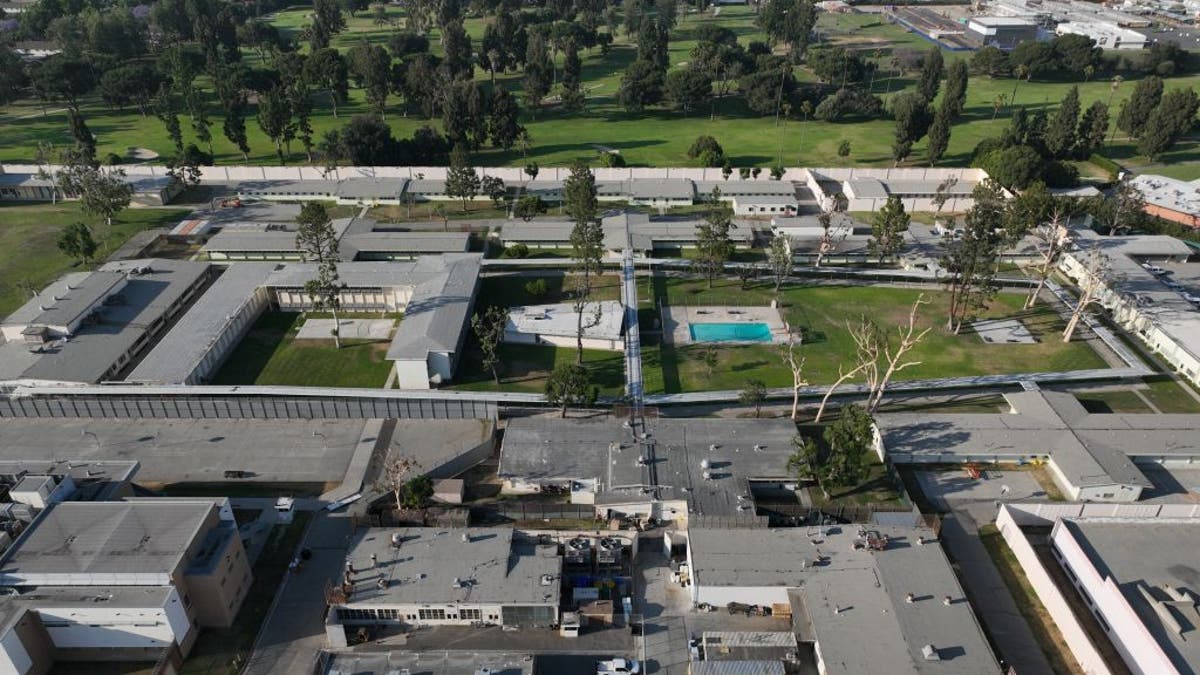 Aerial view of Los Padrinos Juvenile Hall in Downey Thursday, June 29, 2023.  (Allen J. Schaben/Los Angeles Times via Getty Images)
Probation officials warned the courts last week that Los Padrinos had reached capacity, Fox News Digital is told. But the situation came to a head Tuesday.
Three law enforcement sources with knowledge of the incident say the logjam began around 6 a.m. when an LAPD officer arrived with an armed robbery suspect. At the height of the incident, six squad cars were lined up waiting to drop off their arrestees around 5 p.m., the sources said.
"They can't be detained for nine hours sitting in a parking lot, but at the same time, they can't be released," one source told Fox News Digital. "It's a very outrageous situation that we're in, in LA County."
The issue appeared to have been resolved by the following day, but it was not immediately clear how authorities made room.
VICTIM OF BARNES & NOBLE 'SNIFFER' BLASTS REPEATED CATCH AND RELEASE: 'HE IS UNFIT FOR SOCIETY'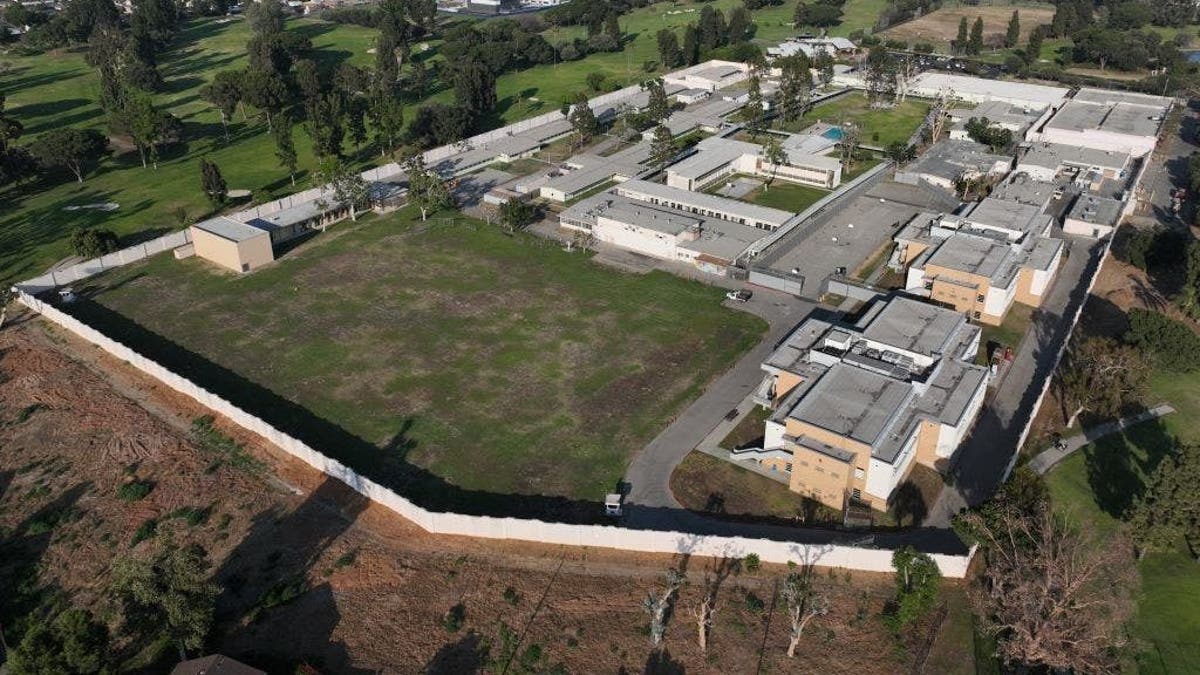 Aerial view of Los Padrinos Juvenile Hall in Downey Thursday, June 29, 2023.  (Allen J. Schaben/Los Angeles Times via Getty Images)
The overcrowding comes as Los Angeles has shied away from prosecuting juveniles for minor offenses, preferring to seek diversionary programs instead.
That means the overcrowding involves young suspects accused of serious crimes, primarily violent ones, the sources said.
"We're seeing more and more cases with kids with multiple arrests for guns, robberies, more serious offenses up to murder," one told Fox News Digital. "We want to show them that there's a consequence to your actions so that they learn, but how do you do that?"
The circumstances surrounding the overcrowding problem may "actually bolster the theory of broken windows policing," said Joseph Giacalone, a retired NYPD sergeant who teaches at the John Jay College of Criminal Justice in New York, referring to the 1990s-era crime crackdown that upheld aggressively prosecuting minor offenses would reduce the amount of more serious crimes.
Under California law, the probation department is required to accept arrestees and bring them before a magistrate within 48 hours, the sources said. If authorities fail to meet the deadline in a juvenile case, the defendant must be released for the duration of their case in court.
CLICK HERE TO GET THE FOX NEWS APP
The Los Padrinos facility had been shuttered for the last several years and only reopened recently.
However, in addition to Tuesday's problems, the facility has already endured a summer riot and a teen's escape and recapture, FOX 11 Los Angeles reported.
And staff members there are mourning the unexpected death of a colleague, Officer Stanley Guyness, who collapsed on the job last week, according to the department.
Michael Ruiz is a reporter for Fox News Digital. Story tips can be sent to [email protected] and on Twitter: @mikerreports