close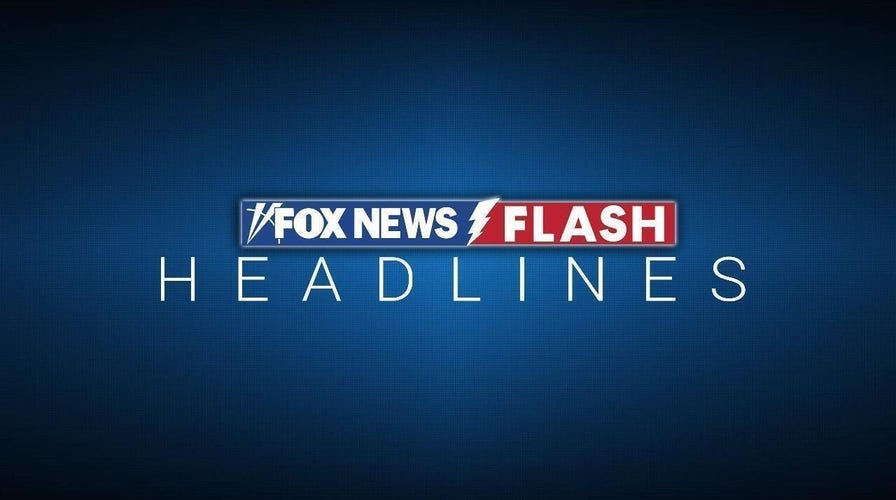 Video
Fox News Flash top headlines for September 5
Fox News Flash top headlines are here. Check out what's clicking on Foxnews.com.
More than 60 so-called environmental activists were charged through a RICO indictment for allegedly conspiring to block construction of an Atlanta police training facility in Georgia's woodlands.
The mostly out-of-state members of Atlanta Forest, described as a "self-identified coalition and enterprise of militant anarchists, eco-activists and community organizers," is accused of coordinating, advertising and conducting "direct action" designed to prevent the construction of the Atlanta Police Public Safety Training Center and Shadowbox Studios, previously known as Blackhall Studios, to "promote anarchist ideas," according to a copy of the Fulton County, Georgia, indictment obtained by Fox News.
The prosecutors said the actions of "this anarchist, anti-police and environmental activism organization," include vandalizing private property; arson; destruction of government property; attacks on utility workers, law enforcement and private citizens; and gun violence, "all while promoting virulent anarchist ideals."
The 109-page indictment alleges that, from May 25, 2020, to at least Aug. 25, 2023, the defendants' behavior violated the Georgia Racketeer Influenced and Corrupt Organizations (RICO) Act.
FAMILY OF ATLANTA 'COP CITY' ACTIVIST KILLED AFTER ALLEGEDLY SHOOTING TROOPER RELEASES PRIVATE AUTOPSY: REPORT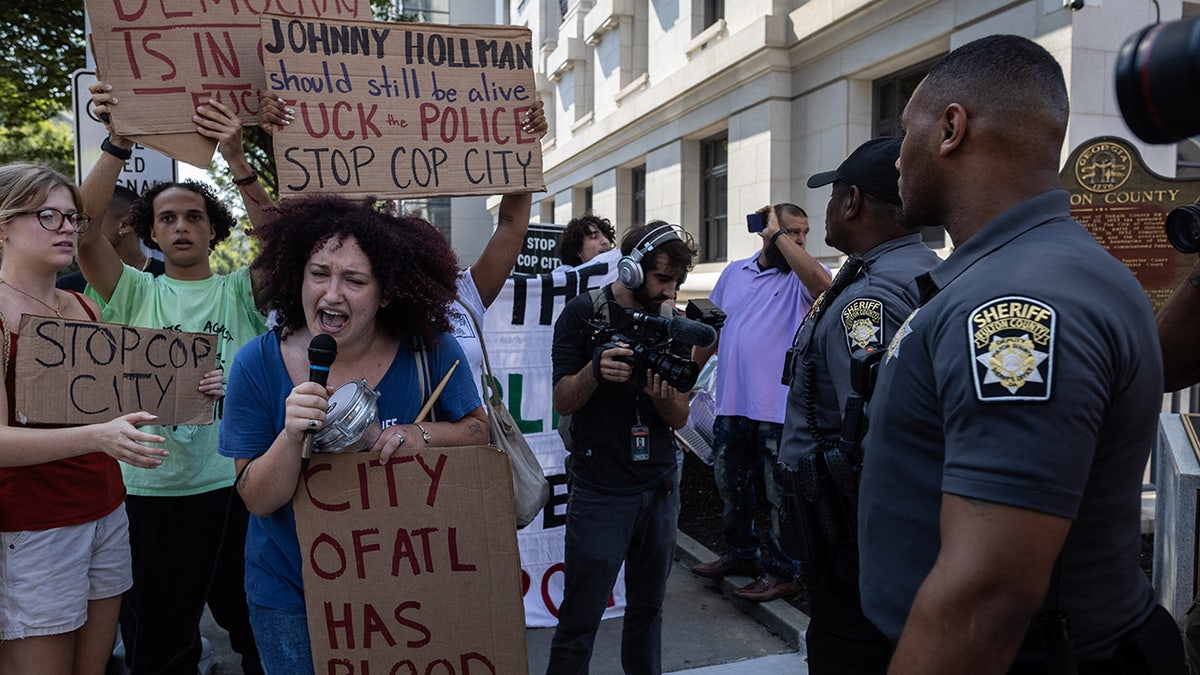 "Cop City" protesters approach the Fulton County courthouse ahead of an expected indictment of former President Donald Trump Aug.14, 2023.  (Christian Monterrosa/AFP via Getty Images)
That's the same statute former President Donald Trump and his allies are charged under in Fulton County for alleged efforts to overturn the 2020 election.
In the indictment over the "Stop Cop City" encampment and demonstrations, some defendants are also facing charges of domestic terrorism, first-degree arson and money laundering.
The group formed in the aftermath of George Floyd's killing in Minneapolis, as "anti-government anarchists in Atlanta recognized an opportunity to rally against law enforcement," the indictment says. Prosecutors say that after the "justified" Atlanta Police shooting of Rayshard Brooks in a Wendy's parking lot — after the Black man "violently concussed a police officer" — activists formed an "autonomous zone."
Eventually, 8-year-old Secoriea Turner was shot and killed by armed gang members after her mother attempted to drive around a zone checkpoint.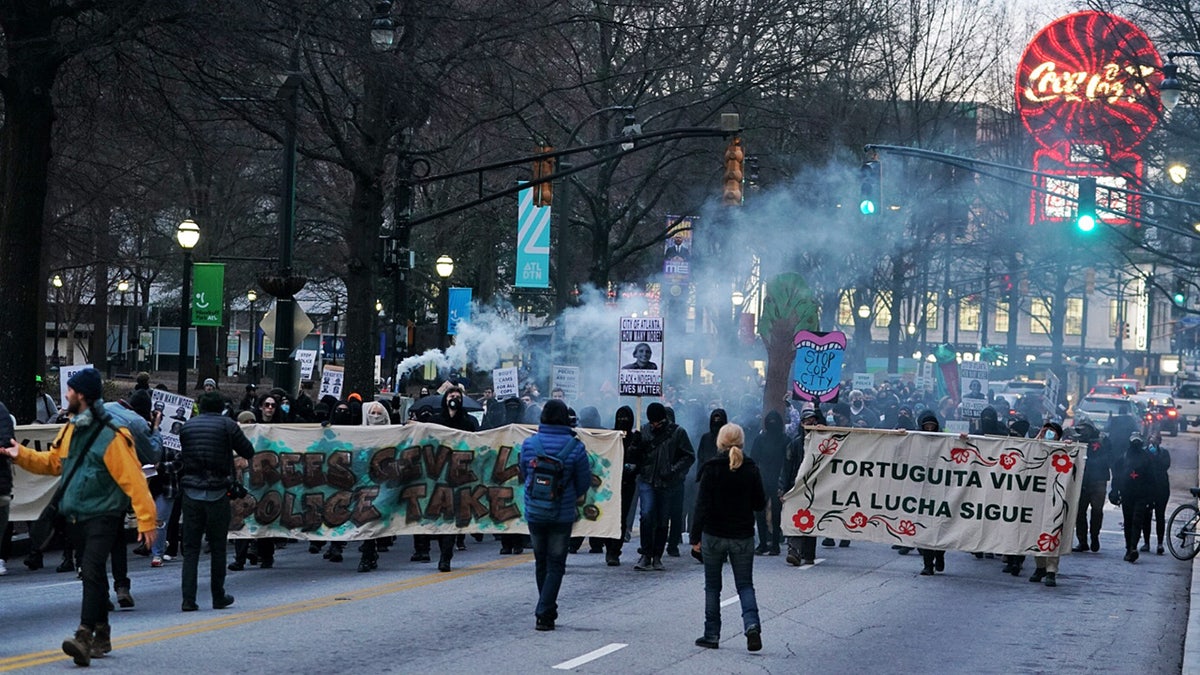 Demonstrators protest the death of environmental activist Tortuguita Jan. 21, 2023, in Atlanta.  (Elijah Nouvelage for The Washington Post via Getty Images)
ATLANTA'S FUTURE POLICE TRAINING FACILITY 'COP CITY' SET ABLAZE
The anarchic demonstrations pivoted when Atlanta Mayor Keisha Lance Bottoms announced the lease of 381 acres in DeKalb County, Georgia, in April 2021 for the purpose of building the police training facility. Demonstrators began a forest occupation, often setting fire to construction equipment in the area and clashing with law enforcement attempting to clear crowds.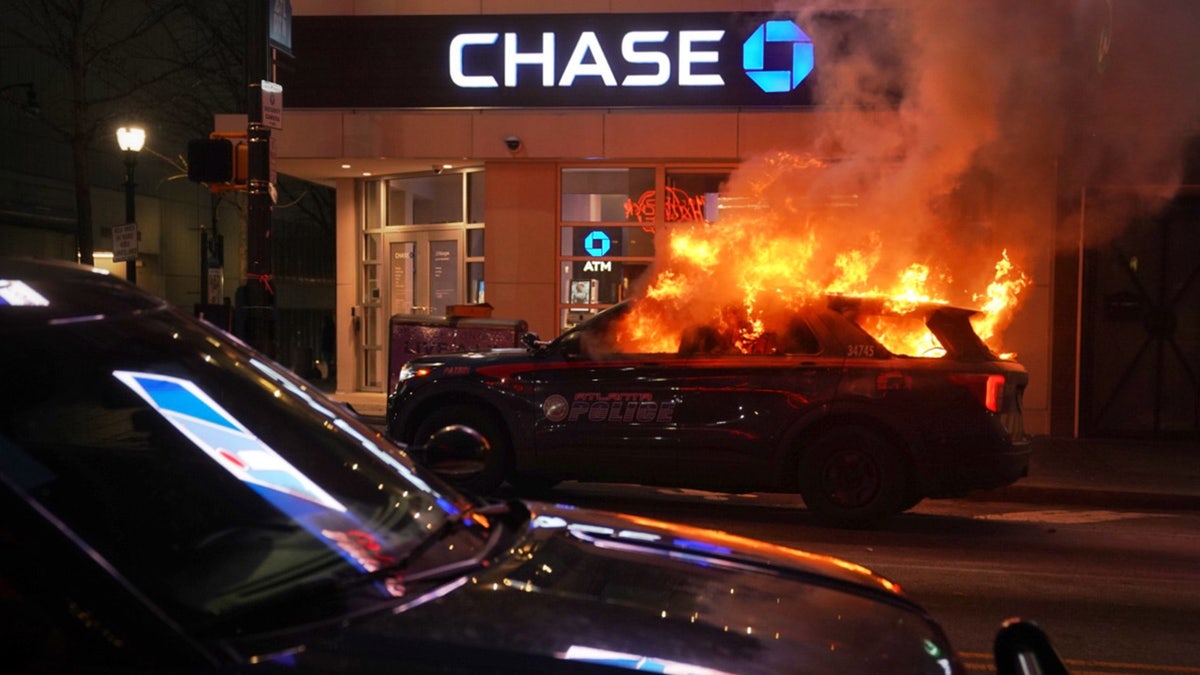 A police cruiser is on fire as demonstrators protest the death of environmental activist Tortuguita Jan. 21, 2023, in Atlanta.  (Elijah Nouvelage for The Washington Post via Getty Images)
It reached a fever pitch with the January 2023 death of 26-year-old Manuel Esteban Paez Terán. The non-binary activist, who went by "Tortuguita," allegedly shot a state trooper in the abdomen, and Terán was killed by law enforcement's return fire, according to authorities. Demonstrators soon descended on downtown Atlanta, wreaking further havoc.
CLICK HERE TO GET THE FOX NEWS APP
The Department of Homeland Security categorized the individuals named in the RICO indictment as "domestic violent extremists."
The indictment notes how a leading member of the anarchist group Defend the Atlanta Forest wrote that they recruit and "radicalize Liberals" by providing a "subversive narrative" without encouraging "state solutions." The members are said to hide their identities to avoid arrest by disguising their faces, dressing in "black bloc," bringing changes of clothes after committing a crime, using burner phones and other methods.
Danielle Wallace is a reporter for Fox News Digital covering politics, crime, police and more. Story tips can be sent to [email protected] and on Twitter: @danimwallace.