close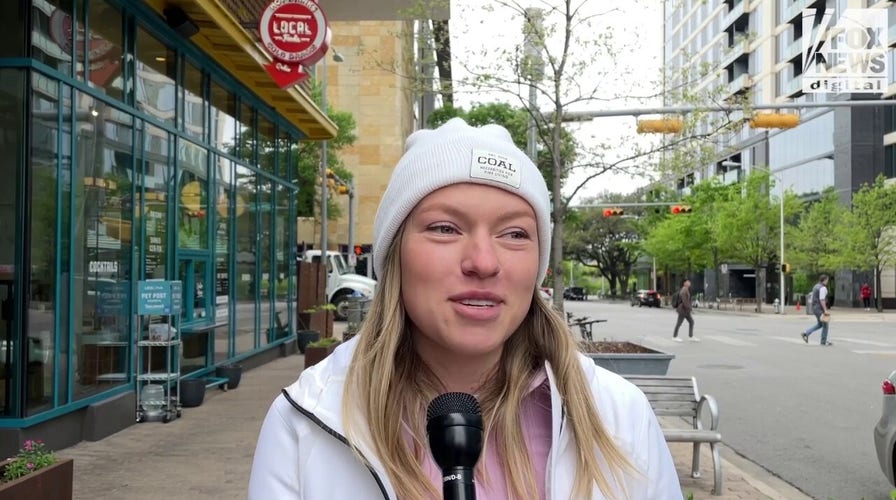 Video
What's the biggest threat — China, Russia or climate change?
People in Texas, including a Russian and a German, identify the biggest threat: China, Russia, or climate change.
AUSTIN, Texas – People in the Lone Star state identified which they considered the biggest current threat to the U.S.: China, Russia or climate change.
"Climate change is the biggest threat to humankind," an Austin resident told Fox News. "It affects all of us."
VIDEO: PEOPLE IN TEXAS IDENTIFY AMERICA'S GREATEST THREAT: CHINA, RUSSIA OR CLIMATE CHANGE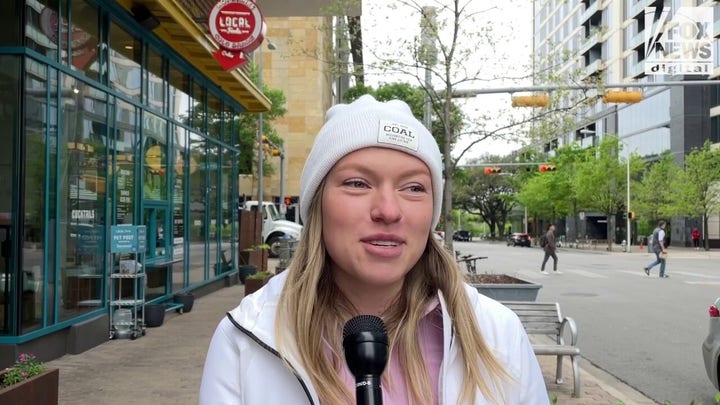 Video
WATCH MORE FOX NEWS DIGITAL ORIGINALS HERE
But Jennifer, who was visiting from Arkansas, said Beijing was "the biggest threat to us."
"Most of our import-exports rely on China," she told Fox News. "And if you look in the stores, most of our products are made by China."
DNI HAINES DEEMS CHINESE COMMUNIST PARTY 'LEADING AND MOST CONSEQUENTIAL THREAT TO US NATIONAL SECURITY'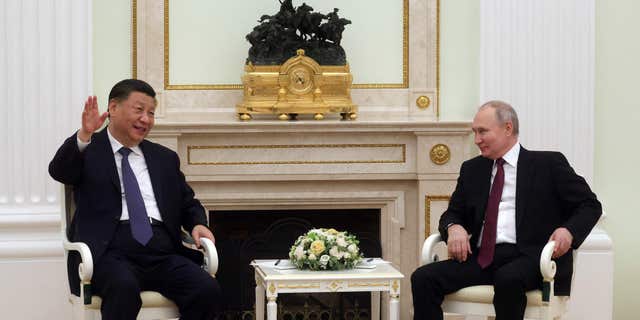 Russian President Vladimir Putin speaks with Chinese President Xi Jinping at the Kremlin on March 20, 2023.  (SERGEI KARPUKHIN/SPUTNIK/AFP via Getty Images)
Russian President Vladimir Putin and Chinese President Xi Jinping met in Moscow on Monday to start three days of bilateral talks as Washington faces escalating tensions with both nations. Meanwhile, U.S. Department of Energy Secretary Jennifer Granholm declared climate change an "existential threat" at the South by Southwest festival in Austin on March 10.
UN SECRETARY GENERAL WARNS 'HUMANITY IS ON THIN ICE' FOLLOWING CLIMATE CHANGE REPORT
Lenny, who was visiting Austin from Berlin, Germany, agreed with Granholm.
"Climate change. We have to figure this out now," he told Fox News. "Otherwise, it's too late for all of us."
"Humanity went through thousands of wars and this would be just another one," he said, referring to a hypothetical conflict between the U.S. and China or Russia.
The United Nations on Monday published a report that the world is approaching deadly, catastrophic warming if increased action isn't taken.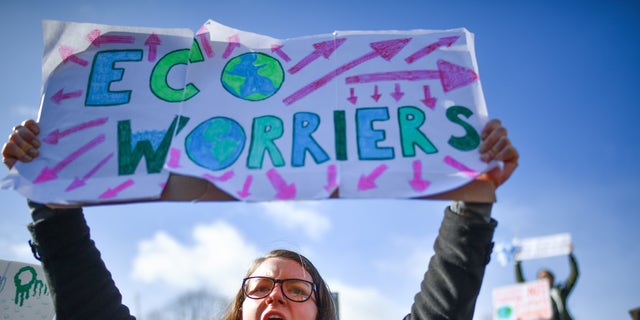 School children participate in a climate change protest outside the Scottish Parliament on March 15, 2019, in Edinburgh, Scotland.  (Jeff J Mitchell/Getty Images)
ANOTHER US AGENCY ASSESSES COVID-19 ORIGIN LIKELY A CHINESE 'LAB LEAK': REPORT
But Tiana, an Austin resident, saw China as a bigger imminent threat. She said that, compared to Russia, China had "more resources, power and ability — efficacy — to be able to be a threat."
Geopolitical tensions have recently spiked between Washington and Beijing following a string of developments including a Chinese spy balloon floating over the U.S. and then-House Speaker Nancy Pelosi visiting Taiwan. And a Gallup poll released last week found that just 51% of Americans considered the Russian military as a "critical threat," down from the 59% who said the same shortly before Moscow and Kyiv's latest conflict began last February.
AMERICA'S OPINION OF CHINA PLUMMETS TO RECORD LOW WHILE MOST VIEW BEIJING AS BIGGEST THREAT TO US: POLL
Still, Jessica, who was visiting Austin from south Florida, identified a different threat.
"Climate change I don't find to be a threat at all," she told Fox News. "And neither Russia or China."
"One of the biggest threats we're encountering today is the World Economic Forum," Jessica said. "We have a group of people saying that they would like us to own nothing and be happy."
ELITES IN DAVOS STRATEGIZE ON HOW TO FIGHT 'RIGHT-WING' GROUPS: HIT BACK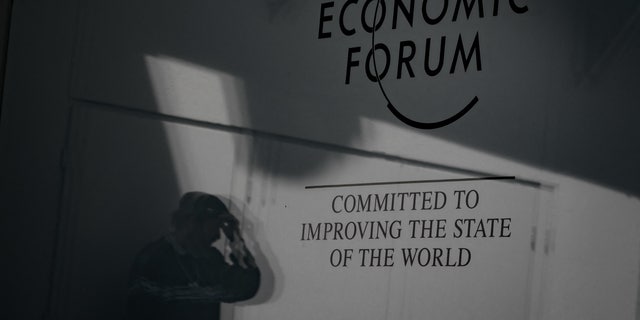 A security officer guards an entrance to a World Economic Forum event site in Davos, Switzerland, on May 21, 2022. (FABRICE COFFRINI/AFP via Getty Images)
CLICK HERE TO GET THE FOX NEWS APP
Katie, an Austin resident originally from Russia, also saw a different threat.
"I don't think any of those three are the biggest threats right now," she Fox News. "You are the biggest threat to yourself."
Katie said she believed that people threaten their own well-being when they "try to outsource decision-making to their own government or to people around them."
To hear more people in Texas weigh in on the biggest threats right now, click here.