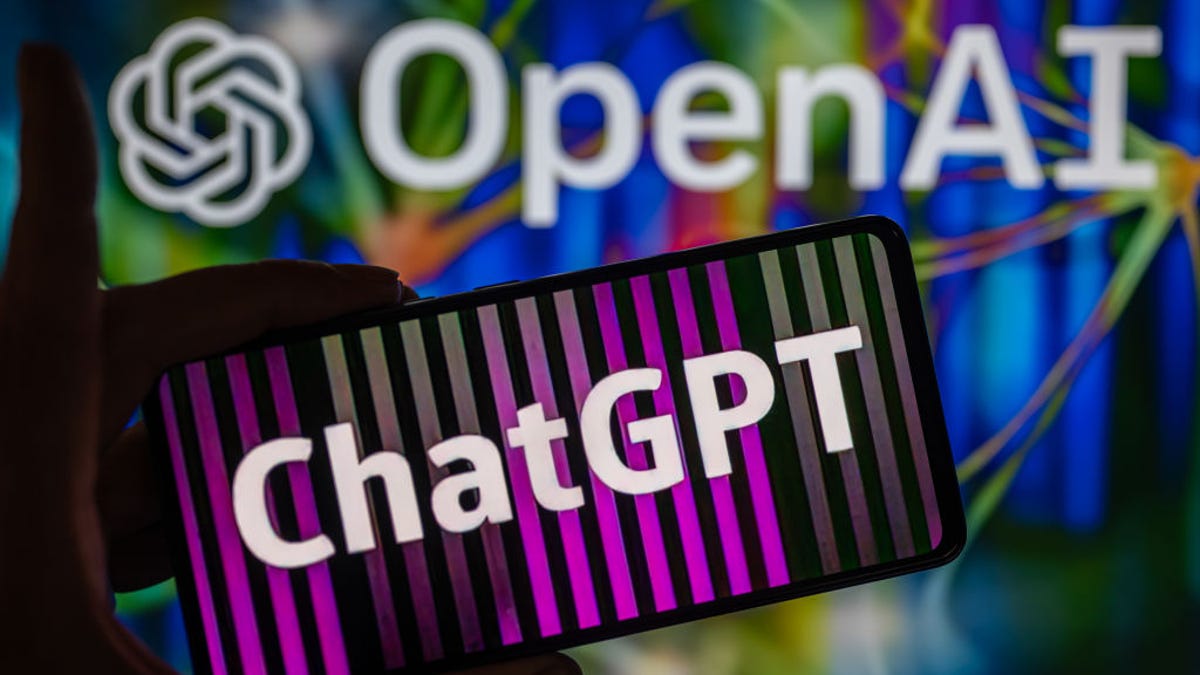 NurPhoto/Getty Images
OpenAI is pushing further into the workplace. The company on Monday unveiled ChatGPT Enterprise, a new corporate version of its generative AI chatbot designed to be used by large companies. This version of ChatGPT is the next step toward building an all-encompassing "AI assistant for work," the company said, adding that it believes AI can "elevate every aspect of our working lives."
OpenAI said ChatGPT Enterprise, which is now available, will offer enhanced security, advanced data analysis functions, new abilities to input longer prompts and include a range of customization options. It will give businesses access to GPT-4, the latest version of the company's AI technology. With the enterprise edition, OpenAI will also eliminate usage caps and promises performance up to twice as fast as previous versions.
OpenAI said that ChatGPT has already been used in 80% of Fortune 500 companies, and the company is promising new privacy safeguards. OpenAI said that ChatGPT Enterprise will not be trained on a company's conversations, data or usage. Companies who have already tested the new corporate ChatGPT include Estée Lauder, graphic design software company Canva, content management platform Asana and the payment app Klarna.
OpenAI also offers a free version of ChatGPT for consumers, as well as a $20-a-month subscription option. There are also paid options for API access that let developers build ChatGPT into their own apps and services. An OpenAI spokesperson said pricing for ChatGPT Enterprise will vary depending on each company's use case.
Since OpenAI's initial release of ChatGPT late last year, generative AI has disrupted the workplace, education, fitness and more, leading to questions about its usefulness and impact on society. Nearly every major tech company has developed or implemented its own AI-powered features and chatbots. Both Microsoft's Bing and Google's Search have been implementing generative AI in their search experiences, while Amazon uses AI in its cloud service, and Meta has experimented with chatbots and language translation services.
In the workplace specifically, AI has been met with mixed reactions. According to predictions in a March report from Goldman Sachs, generative AI could potentially replace 7% of "current US employment" and complement 63%, while 30% could be unaffected by AI automation. However, many US workers are more hopeful than concerned about the impact of AI on their jobs, according to a recent Pew survey, even in jobs where key activities could be replaced by the technology.
In hiring, software has long been used for recruiting and screening applicants, though rapid adoption of ChatGPT and other AI tools for hiring has raised concerns. Earlier this year, CNET's Laura Michelle Davis reported that it's now common for job seekers to be "rejected by a robot before they're connected with an actual human in human resources."
Editors' note: CNET is using an AI engine to help create some stories. For more, see this post.