Actors Olivia Wilde and Jason Sudeikis earned a legal victory Wednesday in an ongoing wrongful termination lawsuit filed by a former nanny.
A Los Angeles judge moved the filing made by Ericka Genaro to arbitration, an out-of-court alternative resolution method. Once an arbitration agreement is signed, a right to trial by jury is waived.
"We don't agree with the decision, but it is what it is and now we'll litigate it in arbitration and the case goes on," Ron Zambrano, a partner and Employment Litigation Chair at West Coast Employment Lawyers, said in a statement provided to Fox News Digital. "This does not terminate the lawsuit. It merely changes the venue."
OLIVIA WILDE, JASON SUDEIKIS' FORMER NANNY SUES, CLAIMING 'LATE-NIGHT' EMOTIONAL CONVOS LED TO ANXIETY, STRESS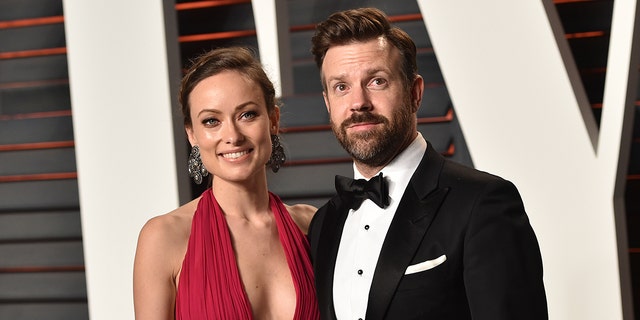 Olivia Wilde and Jason Sudeikis former nannys wrongful termination lawsuit was sent to arbitration. (John Shearer)
Genaro filed the suit earlier this year claiming she worked for the former couple for three years, and was employed by the pair when they split in 2020. Following their break-up, Genaro claimed she began suffering from anxiety and depression after Wilde "abruptly" left the home and Sudeikis began "leaning" on her for emotional support.
Wilde and Sudeikis' representatives did not immediately respond to Fox News Digital's request for comment.
OLIVIA WILDE, JASON SUDEIKIS SLAM 'FALSE AND SCURRILOUS' CLAIMS FROM FORMER NANNY: 'INCREDIBLY UPSETTING'
"As to the underlying facts, we've got text messages and testimony that she was driven to quit, then was summarily fired anyway," Zambrano added. "We feel extremely confident in the case so instead of taking this to trial, we'll handle it in arbitration and we're ready to move forward."