close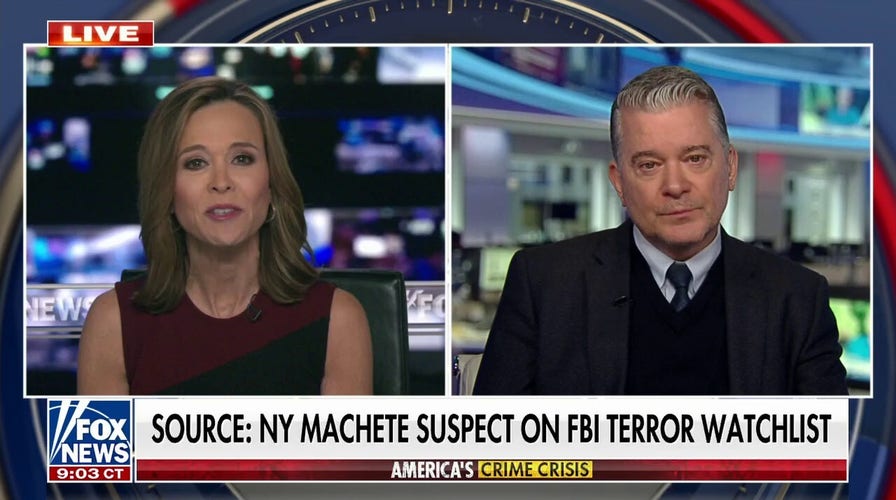 Video
Suspect accused of attacking NYPD officers was on FBI watchlist
Retired NYPD inspector Paul Mauro joined 'Fox News Live' to discuss the latest on the New Year's Eve attack and the latest on the investigation into the Idaho college murders. 
The 19-year-old man charged with the attempted murder of two New York City police officers after allegedly attacking them with a machete on New Year's Eve had been on the FBI's radar for weeks, according to reports.
Trevor Bickford, of Wells, Maine, recently converted to Islam and a tipster claimed he had expressed interest in going to Afghanistan, a high-level police source told Fox News Digital. The source said Bickford was being watched by the FBI's counterterrorism task force in the weeks leading up to Saturday's attack.
The New York Post reported that it was Bickford's mother and aunt who tipped off the FBI to his alleged extremist views.
The machete attack happened about two hours before midnight on Saturday, just outside the area where people are screened for weapons before gaining entry to the festivities in Times Square.
NYPD STABBING SUSPECT WITH ALLEGED EXTREMIST TIES WROTE MANIFESTO ASKING FAMILY TO REPENT TO ALLAH: REPORT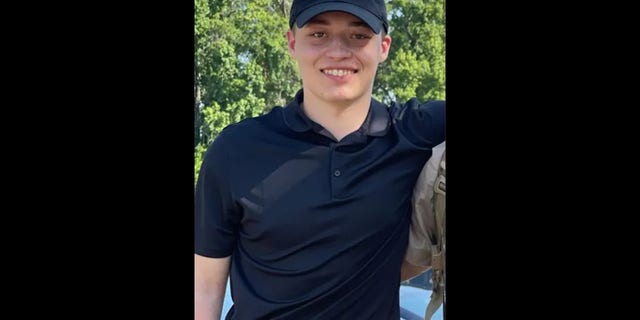 Trevor Bickford, 19. 
( )
Two police officers were struck with the machete before a third officer shot the suspect in a shoulder, authorities said. One officer, a rookie who just graduated from the academy on Friday, suffered a fractured skull and the other sustained a bad cut. Both were expected to recover, as was the suspect.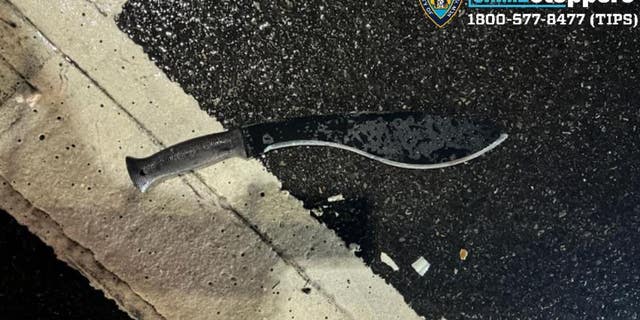 The weapon the suspect allegedly used to attack two NYPD officers.
(NYPD Crime stoppers)
A diary found inside the suspect's backpack at the scene contained an entry indicating that the suspect believed he would die in the attack and asked for burial according to Islamic tradition, police sources told ABC News.
A law enforcement official told The Associated Press that New York City police and federal officials are still trying to ascertain a motive, and investigators are reviewing Bickford's online postings, which included some mentions of Islamic extremist views.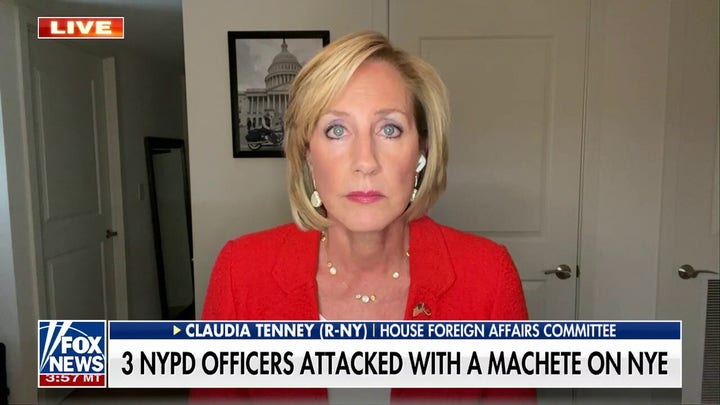 Video
MULTIPLE NYPD OFFICERS STABBED WITH MACHETE NEAR TIMES SQUARE
Bickford, who the FBI has said is believed to have acted alone, is charged with two counts of attempted murder of an officer and two counts of attempted assault.
The NYPD and FBI are handling the investigation together, and FBI agents reportedly entered Bickford's Maine home on Monday.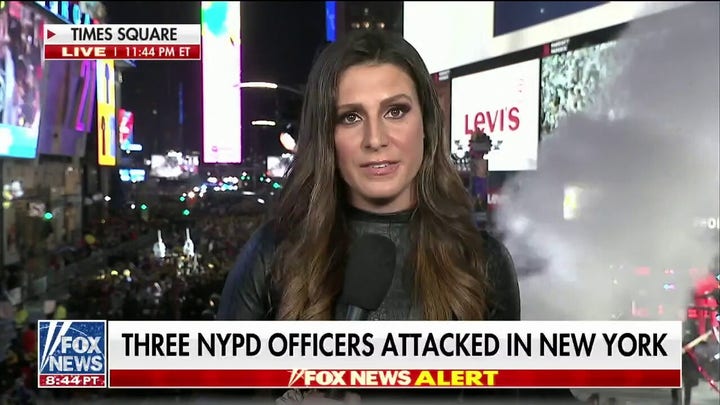 Video
CLICK HERE TO GET THE FOX NEWS APP
Bickford remained hospitalized Tuesday with a gunshot wound to the shoulder from police fire during the confrontation. He is awaiting arraignment.
Fox News' Anders Hagstrom and The Associated Press contributed to this report.