Embattled Rep. George Santos, R-N.Y., will not seek any committee assignments in the House of Representatives, sources tell Fox News.
Multiple GOP sources confirm to Fox News that Santos said in a Republican conference meeting Tuesday morning he will recuse himself from committee assignments.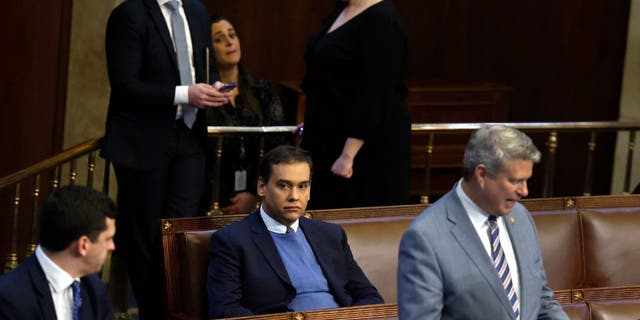 Rep. George Santos, R-N.Y., waits for the start of the 118th Congress in the House Chamber of the U.S. Capitol Building on Jan. 3, 2023, in Washington, D.C.
(Anna Moneymaker/Getty Images)
Santos has faced calls to resign after admitting to lying about his background, including fabricating his work and education.
This is a developing story and will be updated.