close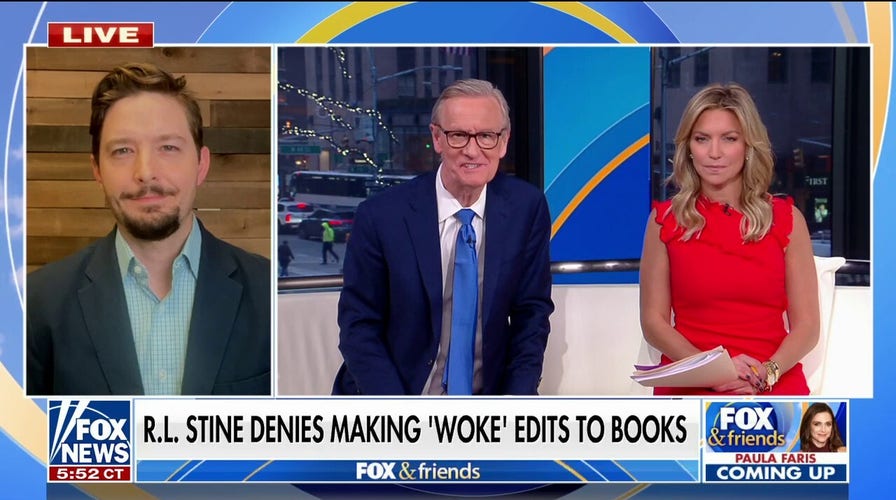 Video
R.L. Stine denies making 'woke' edits to 'Goosebumps' books
Brave Books CEO Trent Talbot joined 'Fox & Friends' to discuss why the incident is 'concerning' as Scholastic is accused of altering certain words and mentions of race. 
Parents in the U.K. were left outraged after a nursing school chain in the country sent out a handbook urging parents to not call their daughters "pretty" or "princess."
"They obviously have very left-wing views in terms of gender politics and think they are entitled to tell parents how to address their daughters and what to teach them about their bodies," one parent of a child at Bright Horizons, Express reported. Bright Horizons is one of the largest nursery school providers in the U.K., operating hundreds of nurseries and preschools across Britain.
Bright Horizons parents received what is being described by British media as a "woke" handbook advising parents to steer clear of gendered language and to not praise their children for good behavior.
"It is so easy to fall into a pattern of praising a girl's appearance ('You look so pretty!'), labelling her behaviour as 'good', or congratulating her when she does something perfectly," the handbook states, according to Express. The guide instead urges parents to "reflect" on how they are raising their daughters.
LONDON TRANSPORTATION AGENCY SLAMMED FOR EMBRACING 'WOKE CULTURE' BY BANNING WORDS SUCH AS 'ACCIDENT,' 'BIKES'
Students line up to enter their respective classrooms. (Photo by Craig Hudson for The Washington Post via Getty Images)
Parents are also urged to "eliminate gender-based references to your child, such as 'princess' or 'tomboy' or phrases such as, 'Young ladies don't behave that way.'"
The guide goes on to advise that parents be aware of gendered language that their family could come across and to fill their homes with "books, toys, and decor that do not conform to specific gender roles."
The unidentified mother speaking out against the handbook said she received it via email and slammed the Bright Horizons for politicizing nursery schools.
"Bright Horizons is dictating to parents their own political views on how to raise their children," the mom, from Kent, said according to Express.
ROALD DAHL CHILDREN'S BOOKS REWRITTEN TO DELETE REFERENCES TO 'FAT' CHARACTERS, ADD 'INCLUSIVE' GENDER TERMS
Bright Horizons was founded in the United States in 1986 as a child care provider for working parents. The education group has since expanded, with more than 700 centers in the U.S. and Canada, more than 300 in the U.K., according to the group's website.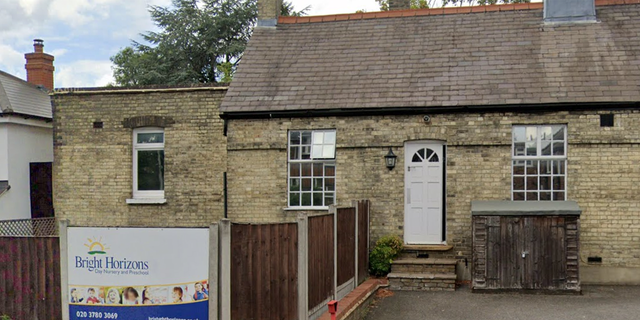 Bright Horizons location in England. (Google Maps )
A former U.K. education minister also slammed the guide as "daft advice."
"This daft advice from Bright Horizons will darken the horizons of little girls who cannot be called pretty or dress up as princesses, and simply enjoy their childhood the way girls have for generations," former Tory Education Minister Sir John Hayes told the Daily Mail after news broke about the guide.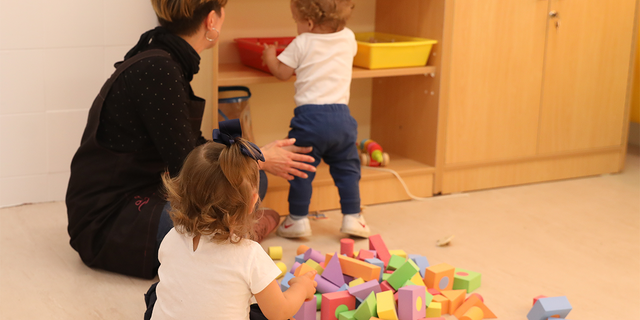 Children play in a classroom with teacher. (Marta Fernandez Jara/Europa Press via Getty Images)
"We've got to let children be children and treasure their innocence, and stop preaching to them."
WOKE CULTURE BATTLE GOES DIGITAL AS PUBLISHER TRIES TO FORCE CENSORED E-BOOKS ON PUBLIC: 'ARTISTIC BETRAYAL'
A spokesman for Bright Horizons, which is one of the largest nursery school programs in the U.K., described the guide as one that will help parents raise daughters to become "confident leaders."
"It is every parent's personal choice about when, where and from whom to seek guidance. For those who are seeking ideas for empowering their daughters to grow into strong, confident leaders, free from potentially harmful gender stereotypes, we offer advice that encourages a focus on a girl's attributes other than her physical appearance," the spokesperson said.
CLICK HERE TO GET THE FOX NEWS APP
Bright Horizons did not immediately respond to Fox News Digital's request for comment.