close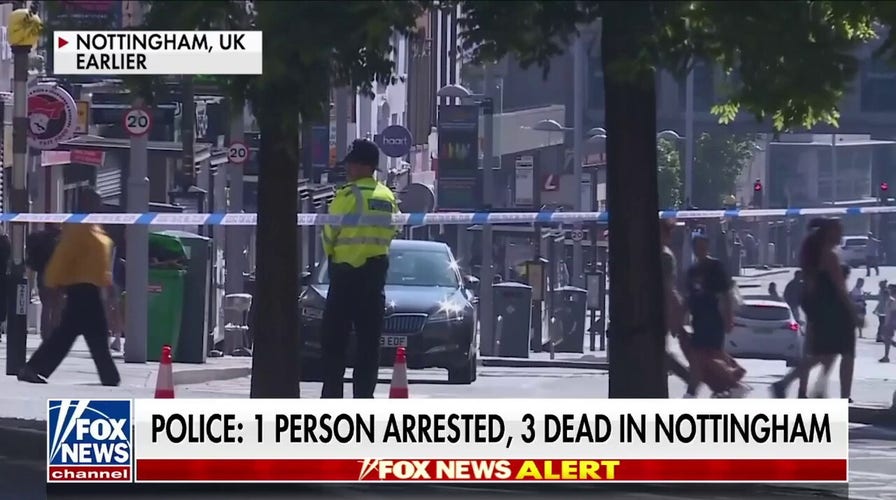 Video
British police arrest suspect after 3 people found dead in Nottingham
Correspondent Alex Hogan reports the top headlines from around the world. 
Three people have been found dead on the streets of a city in central England on Tuesday following an incident in which another three people were hit and injured by a van, police say.
A 31-year-old has since been arrested on suspicion of murder in relation to the violence that erupted in Nottingham, which British Prime Minister Rishi Sunak is describing as "shocking."
Witness Lynn Haggitt told reporters that a white van pulled up beside her at 5:30 a.m. and she saw the driver look in his mirror and spot a police car approaching slowly from behind without its lights on. The van then drove into a man and woman at a street corner.
"He went straight into them, he didn't even bother to turn, just went back straight into them," Haggitt said, according to The Associated Press. "The lady ended up on the curb, and then he backed up the white van and he went, speeded up Parliament Street with the police cars following him."
3 BRITISH SCUBA DIVERS LOST IN RED SEA BOAT FIRE REPORTED DEAD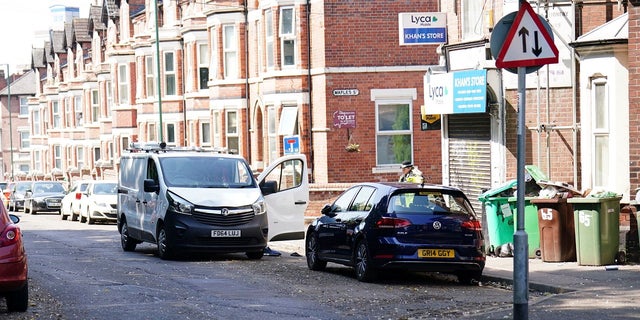 A man was arrested on suspicion of murder in  Nottingham on Tuesday after three people were found dead and three others were hit and injured by a van in related early-morning incidents, police said.  (Dave Higgens/PA via AP)
She said the man appeared to have a head injury but was helped to his feet. The woman was sitting on the curb and appeared to be OK.
A third person also was reported injured and all three are now hospitalized.
Separately, police said two people were found dead on one road in the city around 4 a.m. and a third was found deceased on another street.
The motive for the attack and the identity of the suspect was not immediately clear.
"This is a horrific and tragic incident which has claimed the lives of three people," said Nottinghamshire Police Chief Constable Kate Meynell.
UK WOMAN FACES 28 MONTHS IN JAIL AFTER PLEADING GUILTY TO OBTAINING ABORTION PILLS BY MAIL AFTER 10 WEEKS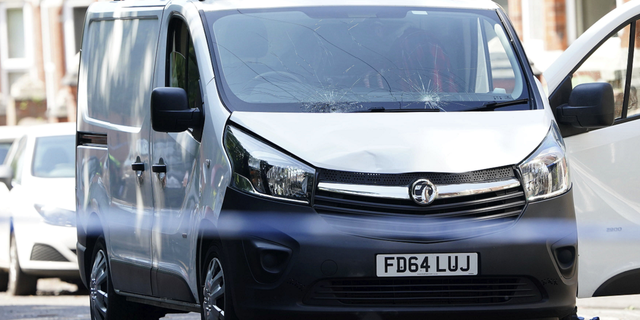 A white van is seen behind a police cordon after three people were killed in Nottingham city center, England early on Tuesday, June 13. (Dave Higgens/PA via AP)
"We believe these three incidents are all linked and we have a man in custody," Meynell added, according to The Associated Press. "This investigation is at its early stages and a team of detectives is working to establish exactly what has happened."
Sunak tweeted that "I want to thank the police and emergency services for their ongoing response to the shocking incident in Nottingham this morning.
"The police must be given the time to undertake their work," he also said. "My thoughts are with those injured, and the family and loved ones of those who have lost their lives."
CLICK HERE TO GET THE FOX NEWS APP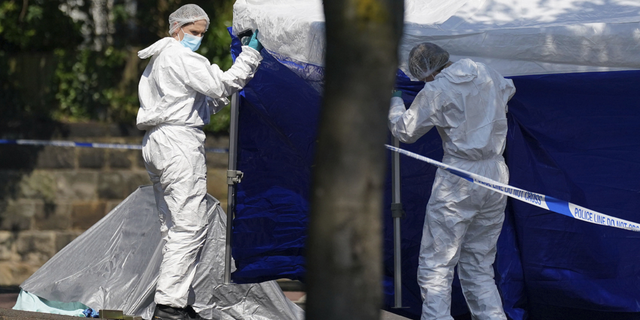 Police forensics officers erect a forensic tent on Magdala road, Nottingham after three people were killed in Nottingham city center early on Tuesday, June 13. (Jacob King/PA via AP)
Nottingham has a population of more than 300,000 and is located 120 miles north of London.
"Ours is an overwhelmingly peaceful and tolerant city where people get along with one another and it's incomprehensible that such dreadful violence has happened here," Nottingham City Council leader David Mellen said in a statement posted to Twitter.
The Associated Press contributed to this report.
Greg Norman is a reporter at Fox News Digital.