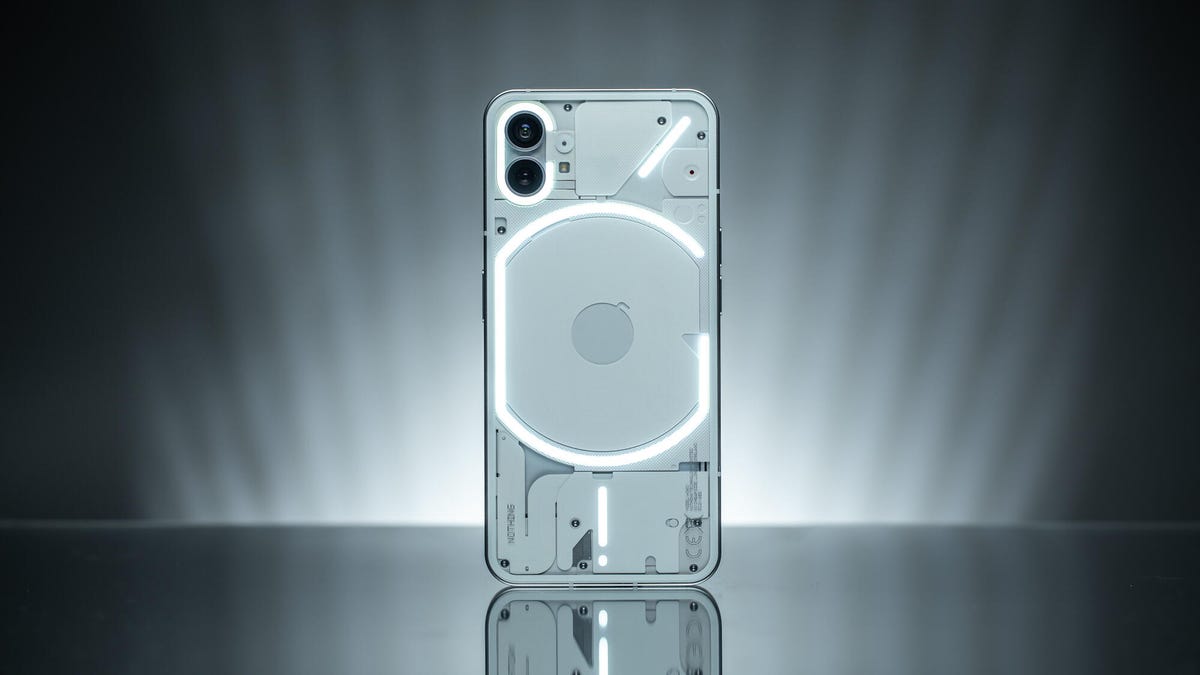 The Nothing Phone 1 is coming to the US as part of a beta program.
Andrew Lanxon/CNET
The Nothing Phone 1 is now available in the US for $299. This might sound like a steal since the global version launched last summer at £399 in the UK (roughly $480, AU$700). My colleague Andrew Lanxon found the Nothing Phone 1 to be a great value at that price, thanks to its striking "glyph" design and other perks. But just because you can get the Nothing Phone in the US at what looks like a discount does not mean you should.
Nothing is positioning this launch as a beta with partial US carrier support and an unfinished operating system. This means the phone might only work on 4G or with limited 5G support. It will also be running a beta version of Nothing OS 1.5, the company's software that's built on Android 13. The phone's hardware is otherwise identical to the global model, meaning it has 128GB of storage, 8GB of RAM, a 50-megapixel dual camera system and a 120Hz OLED display. 
Nothing did not return our request for comment. But the phone company isn't hiding these limitations; everything is spelled out in the Frequently Asked Questions section of the beta program's website. 
One of the biggest drawbacks to buying the Nothing Phone 1 in beta is that you can only access 4G for the most part on major US carrier networks. If you have Verizon, you'll also have to request the carrier to manually add the phone's IMEI number for it to work. Verizon users won't have access to the carrier's CDMA network either, further limiting the experience. T-Mobile has partial support for 5G, but that's it. Nothing says that while the phone itself wasn't designed for the US, the company's future plans have the American phone market in mind.
"By giving our American audiences access to the Nothing Beta Membership, we can get to know them better and incorporate their input," says Nothing's FAQ.
More concerning for someone looking for a deal is that the phone's Nothing OS 1.5 software might not work as expected since it's in active development. As is the case with the beta versions of Apple's iOS and Google's Android, you might run into some hiccups when using the software. Beta testers will be asked to provide feedback on it.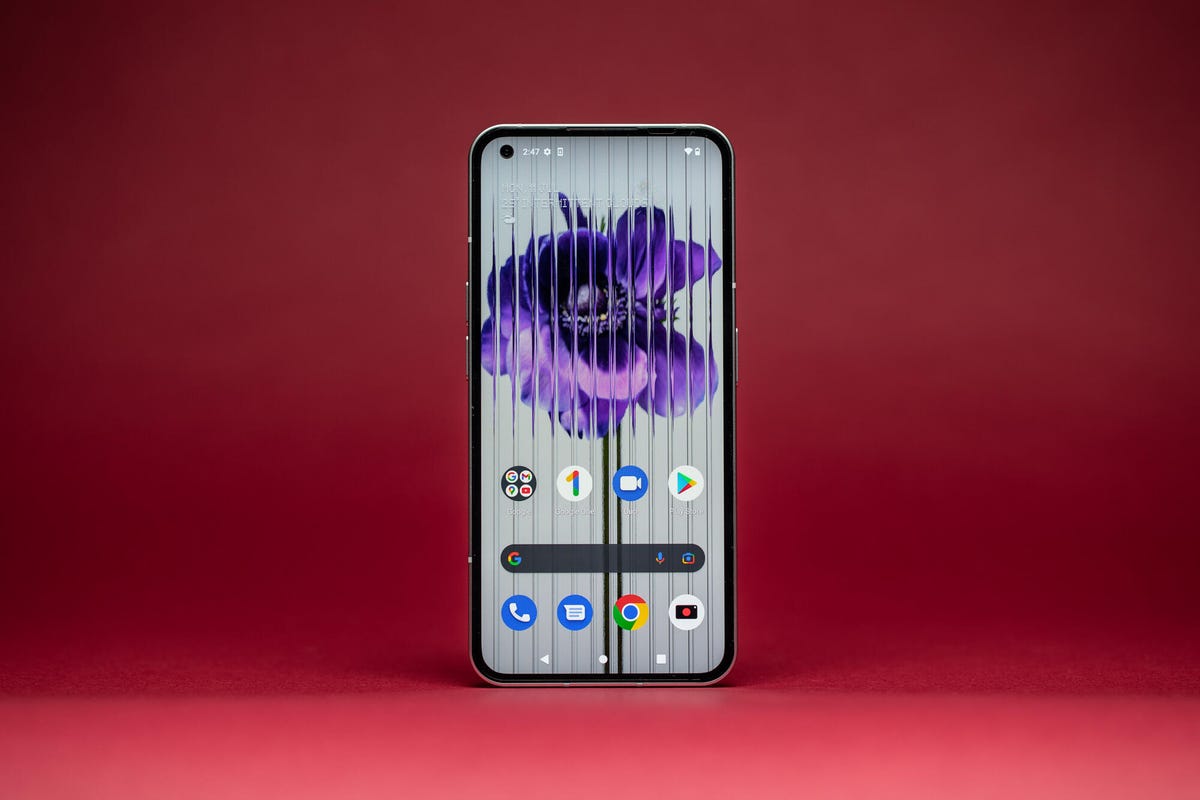 The Nothing Phone 1's US release will include software that's currently in development.

Andrew Lanxon/CNET

"Some apps (such as Google Wallet, Netflix, YouTube) may not function properly. Please remember that Android 13 is currently at Beta stage. The OS can hinder the use of the phone in ways we can't predict. Nothing won't be held responsible for malfunction," Nothing's FAQ says regarding the state of the phone's software.
In lieu of offering compensation for being a tester and dealing with limited US carrier compatibility, participants can buy the device at a solid discount and can keep the phone after the beta ends on June 30. The phone will get updated to the final version of Nothing OS 1.5 when the program ends, but it is unlikely to gain better US carrier compatibility. 
For those that enjoy collecting NFTs, Nothing will also give participants a Black Dot token that can be used to access a special Discord server — presumably where you can also talk with other Nothing Phone fans. Crucially, there's also a 14-day return window for the device. 
Overall, Nothing's beta program isn't the best idea for those who just want an affordable, stable phone at a discount. But there are a couple of bright sides to this beta program for tech fans. For one, it allows access to a device that's made headlines outside of the US, as well as providing a peek under the hood of Nothing's software while it's in development. Those who are already comfortable using beta versions of Android might take interest in getting early access to fresh software that previously wasn't available in the US — bugs and all. 
But if you just want a reliable phone that won't hurt your wallet, check out our list of the best phones under $500 instead. 
Join the Nothing Phone US beta program for $299
$299 at Nothing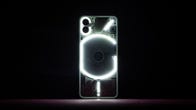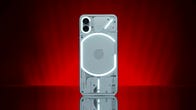 Now playing:
Watch this:

Nothing Phone 1 Is a Superb, Affordable Phone
7:53

See the Nothing Phone 1's Transparent Back, Flashing Glyph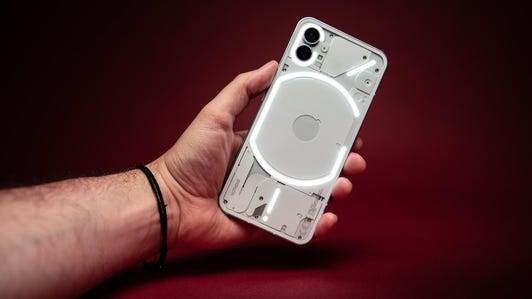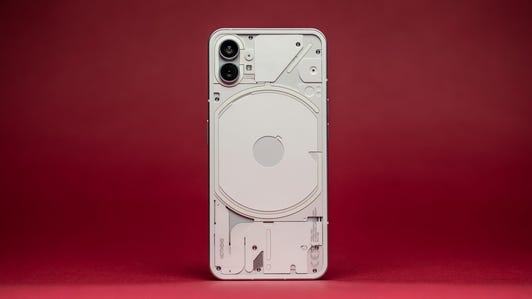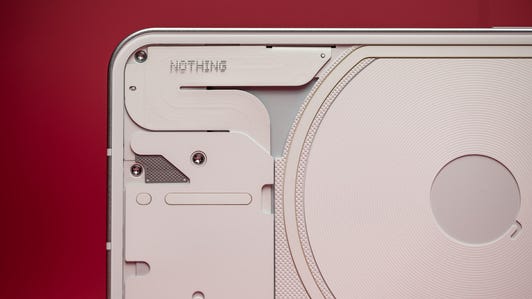 +17 more
See all photos