close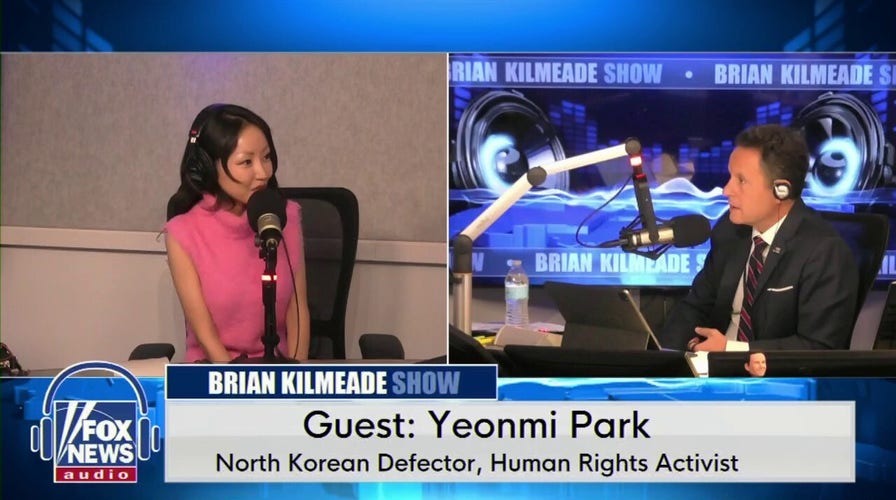 Video
North Korea defector describes being mugged in Chicago and no one helping her
Human rights activist Yeonmi Park joins 'The Brian Kilmeade Show' to discuss her childhood in North Korea, her escape and a recent incident in Chicago when she was mugged, which she said was 'crazier than North Korea.'
North Korean parents will be sent to prison if their kids are caught watching foreign films just once, according to a new report.
Parents were previously let off with a stern warning if their children were found to be in possession of illicit films smuggled into the country. Now, parents are being told at "inminban," or compulsory neighborhood watch meetings across the country, that there will no longer be leniency.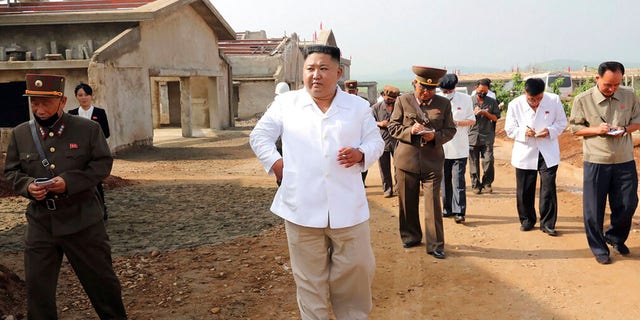 In this undated photo provided on July 23, 2020 by the North Korean government, North Korean leader Kim Jong Un, center, visits a new chicken farm being built in Hwangju County, North Korea. (Korean Central News Agency/Korea News Service via AP, File)
Per Radio Free Asia, teens caught watching Hollywood or South Korean films will be sent to prison camps for five years while their parents will go to a "labor center" for six months.
A source from the North's South Pyongan province told the U.S.-funded outlet that parents were told: "education for children begins at home."
NORTH KOREAN DEFECTOR DESCRIBES BEING MUGGED IN CHICAGO AND CALLED A 'RACIST': 'IT WAS CRAZIER THAN NORTH KOREA'
"If parents do not educate their children from moment to moment, they will dance and sing of capitalism and become anti-socialists," the source, speaking on the condition of anonymity, reportedly said.
The crackdown on foreign media comes after reports emerged in December that North Korean authorities allegedly executed two minors – ages 16 and 17 – for watching and distributing South Korean movies.
CLICK HERE TO GET THE FOX NEWS APP
A resident told Radio Free Asia they were told that "those who watch or distribute South Korean movies and dramas, and those who disrupt social order by murdering other people, will not be forgiven and will be sentenced to the maximum penalty-death."
Bradford Betz is a Fox News Digital breaking reporter covering crime, political issues, and much more.