close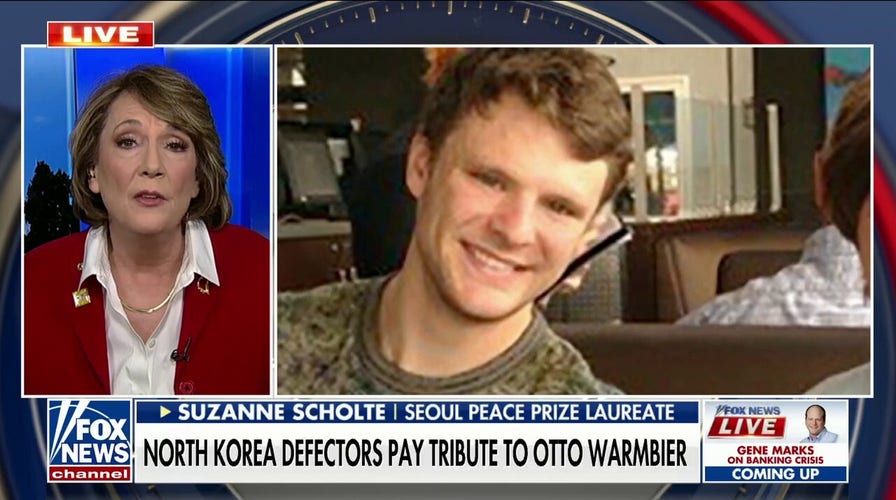 Video
North Korean defectors honor Otto Warmbier, Kim Jong Un's victims

'The North Korean Freedom Foundation' chair Suzanne Scholte joins 'Fox News Live' to discuss the protests in front of North Korea's mission to the United Nations.
North Korea's military launched a ballistic missile towards the sea Thursday, prompting a false alarm that caused Japan to issue brief evacuation warnings for the island of Hokkaido.
South Korea's Joint Chiefs of Staff reported that the missile fired from the east coast of the Korean Peninsula.
The Japanese government alerted residents of Hokkaido – the northernmost main island of Japan – to take cover, warning that it was likely to fall near the island around 8 a.m.
"Evacuate immediately. Immediately evacuate inside the building or underground," the warning read. "The missile is expected to fall around Hokkaido around 08:00. Please evacuate immediately."
NORTH KOREA CUTS OFF ROUTINE CALLS WITH SOUTH KOREA AS TENSIONS RISE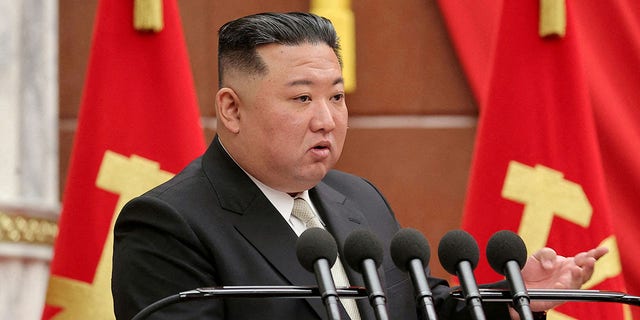 North Korean leader Kim Jong Un (KCNA via Reuters, File)
The Japan Broadcasting Corporation, also known as NHK, later posted a bulletin saying the missile was unlikely to fall in Hokkaido. Japanese officials said the missile landed in waters, but did not provide further details.
The launch was one of many that North Korea has executed to protest U.S.-South Korean military drills. North Korean officials have insisted that the American military exercises are proof of hostility, while U.S. officials say the drills are defensive.
US AND ITS PARTNERS STAGE WARFARE DRILLS AS JAPAN, SOUTH KOREA STRENGTHEN ALLIANCE AGAINST CHINA, NORTH KOREA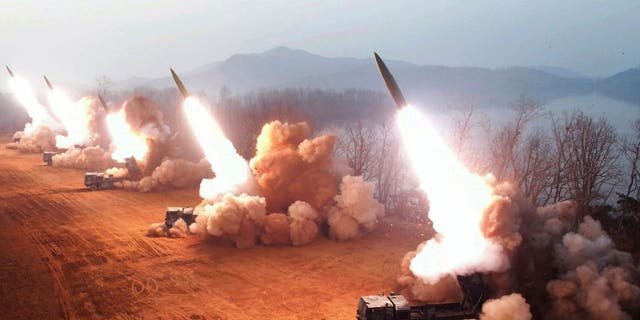 A North Korean government photo depicts what it says is an artillery drill at an undisclosed location in North Korea, Thursday, March 9, 2023.  (Korean Central News Agency/Korea News Service via AP, File)
North Korean leader Kim Jong Un said Monday that his country needed to bolster his nuclear deterrent in a "more practical and offensive" way against perceived acts of aggressions, according to Korean Central News Agency.
Japan recently joined American and South Korean officials in calling to ban North Korea from sending workers abroad, citing concern for its cyber crime and growing nuclear arsenal.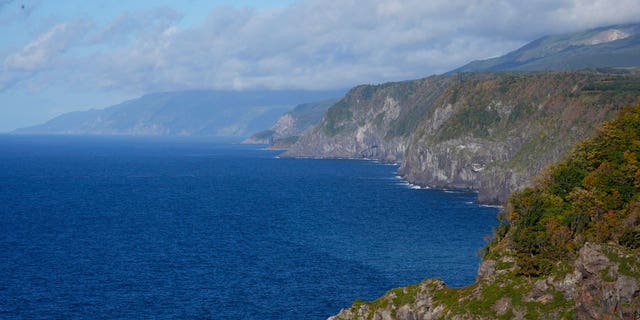 This photo shows Shiretoko Peninsula in the northern island of Hokkaido, Japan.  (Kyodo News via AP, File)
CLICK HERE FOR THE FOX NEWS APP
"We need to make sure that its provocations never go unpunished. We will effectively counter North Korea's future provocations and cut their revenue streams that fund these illegal activities," South Korean envoy Kim Gunn said last week.
Reuters and the Associated Press contributed to this report.