close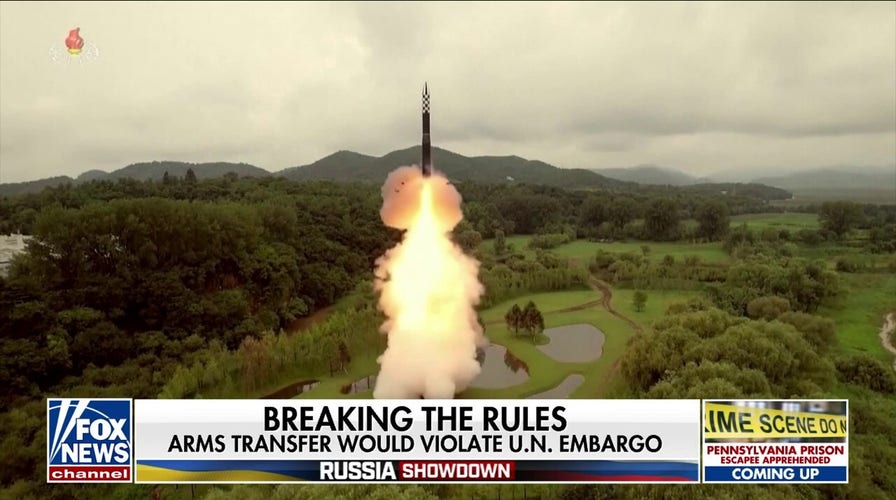 Video
North Korean leader meets with Vladimir Putin in Siberia
FOX News' Greg Palkot reports on Kim Jong Un's trip to Russia.
North Korea is warning Wednesday that its military will deliver "the most overwhelming and sustained response strategy" to the U.S. after the Pentagon last week issued a report on weapons of mass destruction that called the country a "persistent" threat.
The Pentagon's "2023 Strategy for Countering Weapons of Mass Destruction" said that while China and Russia present the "principal WMD challenges, the Democratic People's Republic of Korea (DPRK), the Islamic Republic of Iran, and Violent Extremist Organizations remain persistent regional threats that must be addressed."
North Korean state media quoted a defense ministry spokesman as saying Wednesday that "the U.S. has just revealed its dangerous intention for aggression to seriously violate the sovereignty and security of the DPRK and other independent sovereign states by threatening them with WMDs, and realize its wild ambition for seizing global military hegemony."
The spokesman added that Kim Jong Un's military "will counter the U.S. imperialist aggressors' military strategy and provocations with the most overwhelming and sustained response strategy," according to a translation by the website KCNA Watch.
NORTH KOREA ADDS 'NUCLEAR FORCE-BUILDING' MISSION TO ITS CONSTITUTION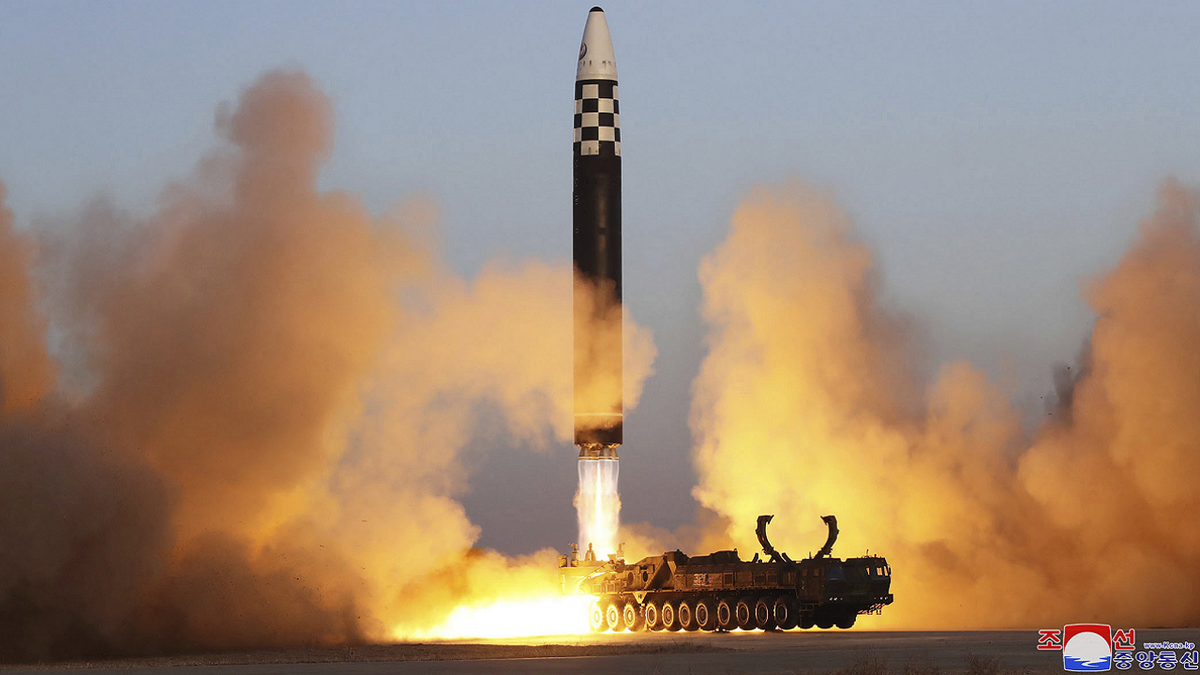 This photo provided by the North Korean government shows what it says is an intercontinental ballistic missile in a launching drill at the Sunan international airport in Pyongyang, North Korea on March 16, 2023. (Korean Central News Agency/Korea News Service via AP)
North Korea's nuclear program has taken on new urgency since it enacted a law last year that authorizes preemptive use of nuclear weapons, which is referenced in the Pentagon report.
"The DPRK is developing and fielding mobile short-, intermediate-, and intercontinental-range nuclear capabilities that place the U.S. homeland and regional Allies and partners at risk," the Pentagon report said.
US SOLDIER TRAVIS KING BACK ON AMERICAN SOIL AFTER BEING FREED BY NORTH KOREA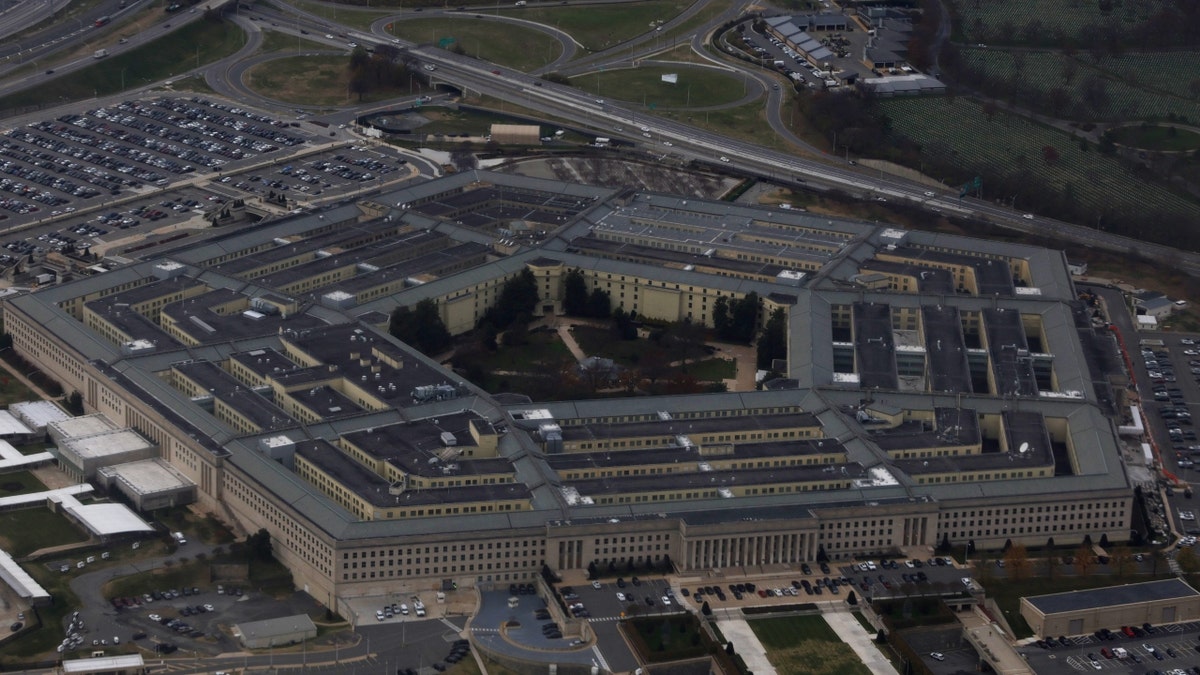 A recent report from the Pentagon highlighted the risks North Korea poses to the U.S.  ((Photo by Alex Wong/Getty Images))
"The DPRK's longstanding chemical and biological weapons capabilities remain a threat, as the DPRK may use such weapons during a conflict," it added. "The DPRK maintains up to several thousand metric tons of chemical warfare agents and the capability to produce nerve, blister, blood, and choking agents. The DPRK chemical employment methods include artillery, ballistic missiles, and unconventional forces."
Since the beginning of 2022, North Korea has conducted more than 100 missile tests, many of them involving nuclear-capable weapons potentially able to target the U.S. and South Korea.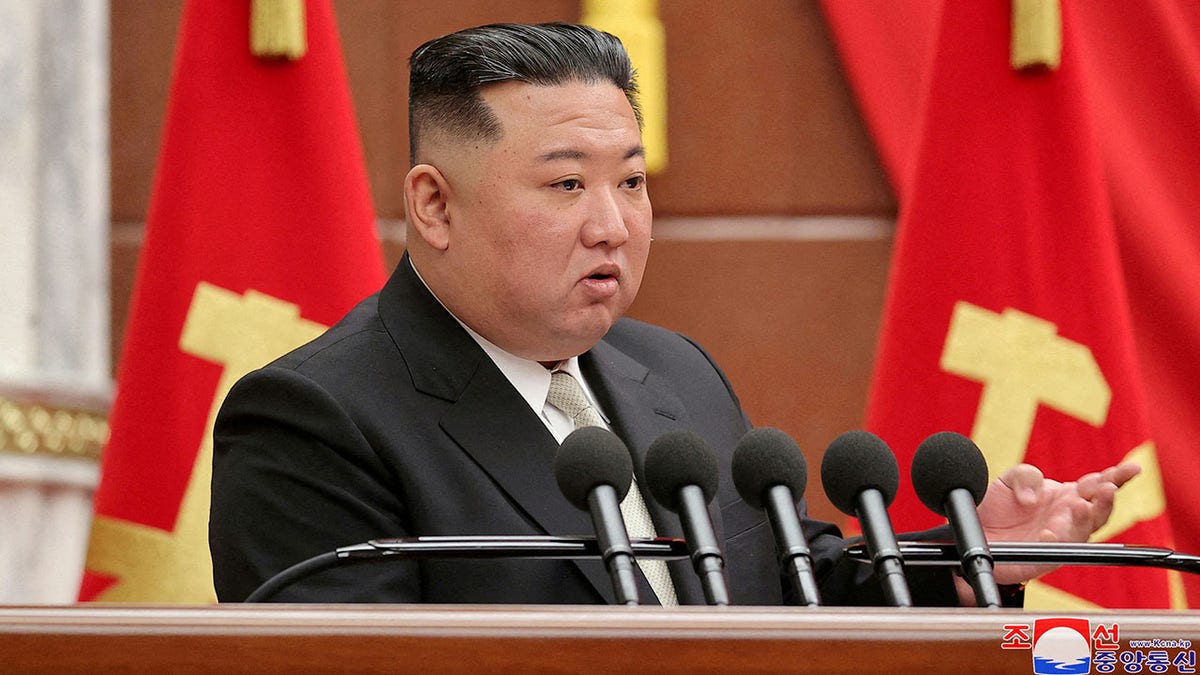 North Korean leader Kim Jong Un has pushed for an exponential increase in production of nuclear weapons (KCNA via REUTERS)
CLICK HERE TO GET THE FOX NEWS APP
Last week, North Korea's parliament amended the country's constitution to include the nuclear law, an indication that the North is further boosting its nuclear doctrine. During the parliament meeting, leader Kim Jong Un called for an exponential increase in production of nuclear weapons and for his country to play a larger role in a coalition of nations confronting the United States in a "new Cold War."
The Associated Press contributed to this report.
Greg Norman is a reporter at Fox News Digital.