close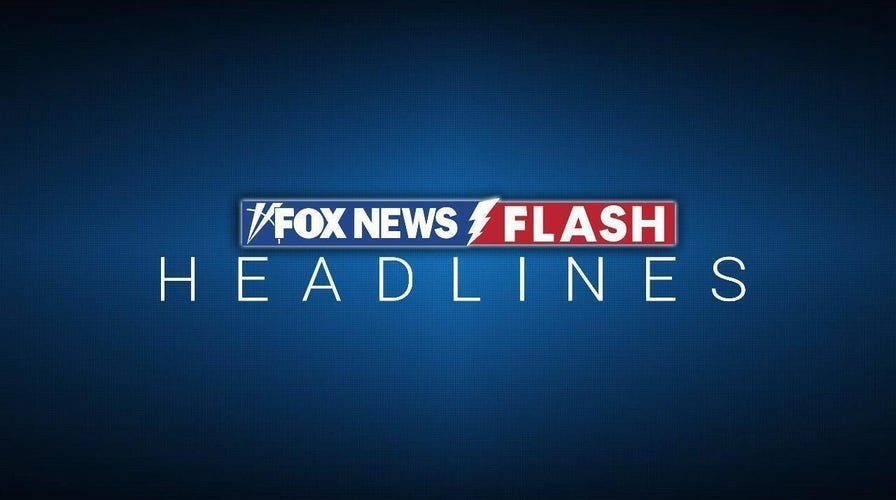 Video
Fox News Flash top headlines for October 5
Fox News Flash top headlines are here. Check out what's clicking on Foxnews.com.
North Korea is expected to take another shot at launching a spy satellite this month, according to South Korean observers.
The Korea Institute for National Unification (KINU), a government-funded South Korean think tank focused on inter-Korean issues, expects their northern neighbor to try launch the complicated space hardware between Oct. 10 and Oct. 26.
"Pyongyang is likely to try to launch its spy satellite ahead of South Korea's attempt. The North appears to prioritize delivering a political message with the satellite launch, rather than perfecting technical aspects," said KINU research fellow Hong Min at a press conderence in Paju, according to translations from Yonhap News Agency.
NORTH KOREA 2ND SPY SATELLITE LAUNCH, VOWS TO KEEP PUSHING FOR KEY MILITARY ASSET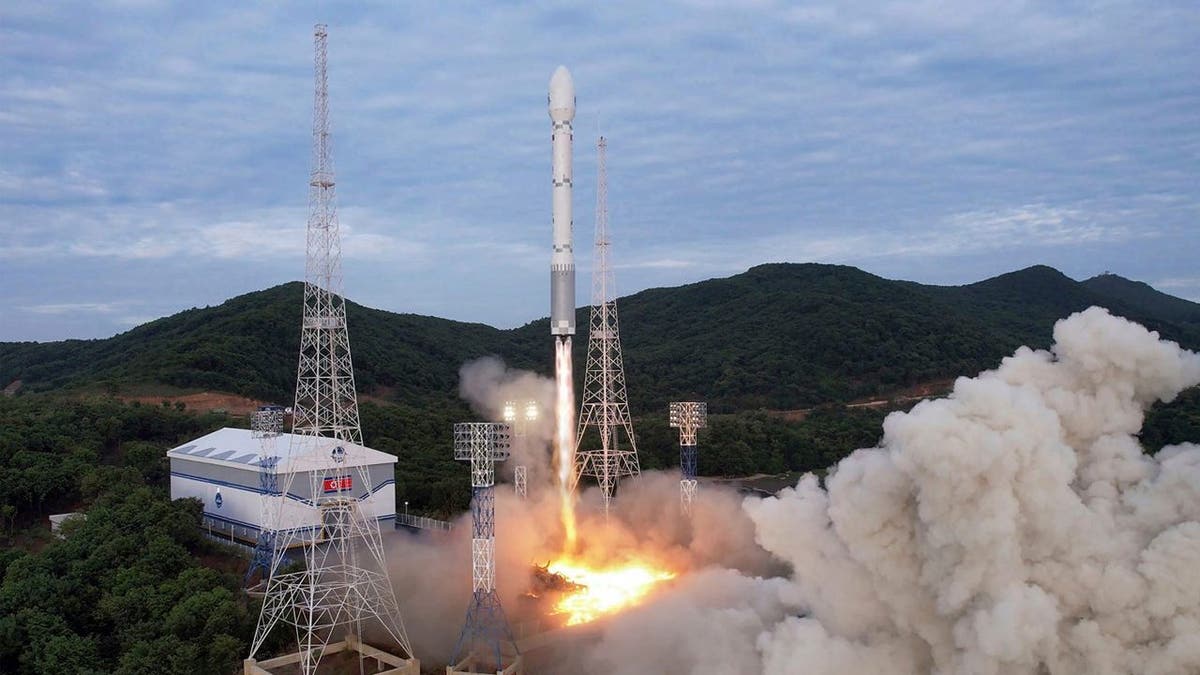 This photo provided by the North Korean government, shows what it says a launch of the newly developed Chollima-1 rocket carrying the Malligyong-1 satellite at the Sohae Satellite Launching Ground. ((Korean Central News Agency/Korea News Service via AP))
The hypothetical launch would be North Korea's third attempt at putting a spy satellite in orbit.
"In the runup to the announcement, North Korea will likely display its advanced nuclear capabilities (with major provocations) at least once," KINU director Chung Sung-yoon speculated, according to Yonhap.
North Korea's National Aerospace Development Administration said last month that it attempted to use a new-type carrier rocket Chollima-1 to put the reconnaissance satellite Malligyong-1 into orbit but the rocket failed during its third-stage flight.
NORTH KOREA SLAMS PENTAGON WMD THREAT REPORT, VOWS 'MOST OVERWHELMING' RESPONSE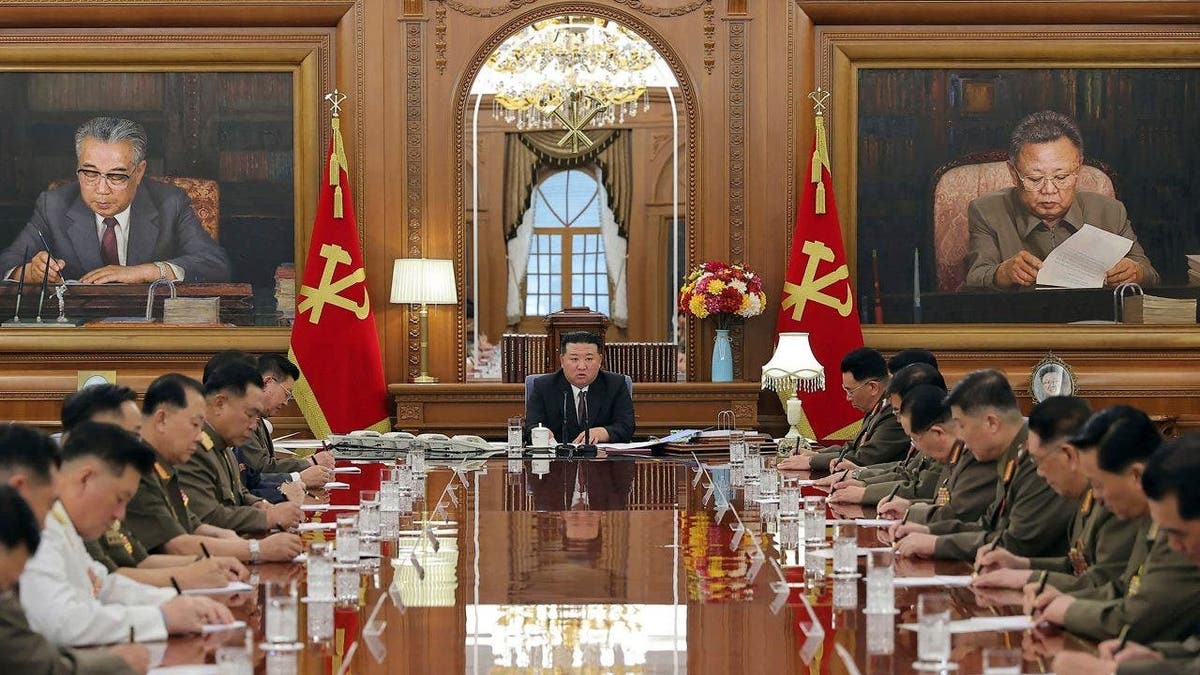 In this undated photo provided by the North Korean government, North Korean leader Kim Jong Un, center, attends a meeting of the North Korean ruling Workers' Party's central military commission in Pyongyang, North Korea. ((Korean Central News Agency/Korea News Service via AP))
That unsuccessful attempt occurred just three months after an initial launch also failed.
The National Aerospace Development Administration previously said it would first study what went wrong with the August launch but noted that "the cause of the relevant accident is not a big issue in terms of the reliability of cascade engines and the system."
Senior diplomats from the U.S., Japan and South Korea condemned the North Korean launch, saying such provocations would only result in further cooperation by Washington, Tokyo and Seoul, according to Seoul and Tokyo officials.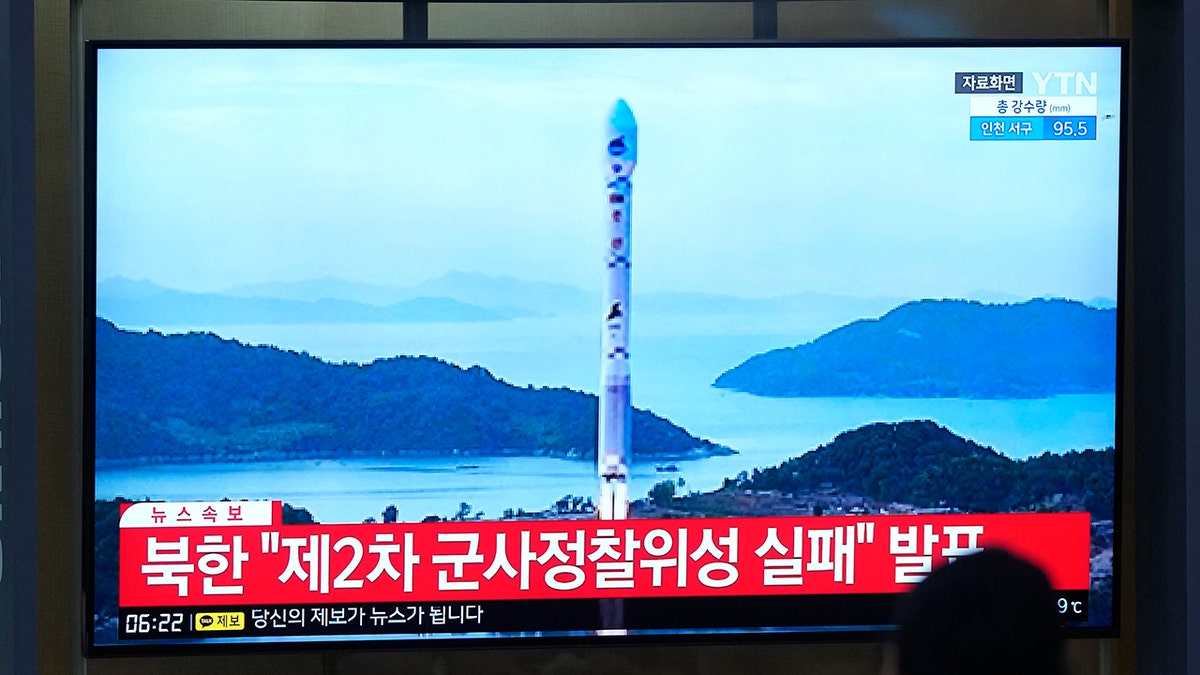 A TV screen shows a report of North Korea's rocket launch with file image during a news program at the Seoul Railway Station in Seoul, South Korea. North Korea said that its second attempt to launch a spy satellite failed but vowed to make a third attempt in October. (AP Photo/Lee Jin-man)
CLICK HERE TO GET THE FOX NEWS APP
North Korea warned Wednesday that its military will deliver "the most overwhelming and sustained response strategy" to the U.S. after the Pentagon last week issued a report on weapons of mass destruction that called the country a "persistent" threat.
The Pentagon's "2023 Strategy for Countering Weapons of Mass Destruction" said that while China and Russia present the "principal WMD challenges, the Democratic People's Republic of Korea (DPRK), the Islamic Republic of Iran, and Violent Extremist Organizations remain persistent regional threats that must be addressed."
Fox News Digital's Greg Norman and Lawrence Richard contributed to this report.
Timothy Nerozzi is a writer for Fox News Digital. You can follow him on Twitter @timothynerozzi and can email him at [email protected]