close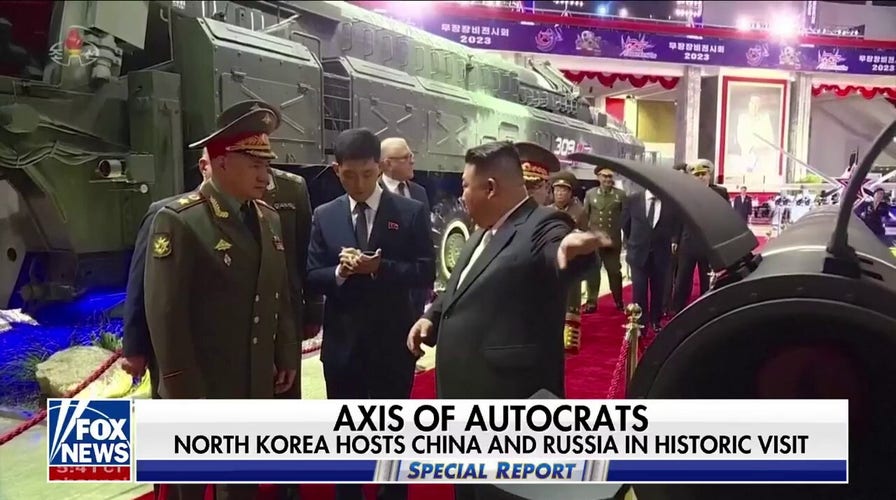 Video
Meeting of leaders from China, Russia and North Korea grabs Western leaders' attention
Fox News chief national security correspondent Jennifer Griffin has the latest details on North Korea hosting Chinese and Russian officials on 'Special Report.'
North Korea's second attempt to launch a spy satellite into space failed, the North's space agency said. The unsuccessful attempt comes just three months after an initial try also failed.
The North's National Aerospace Development Administration said Thursday that it attempted use a new-type carrier rocket Chollima-1 to put the reconnaissance satellite Malligyong-1 into orbit but the rocket failed during its third-stage flight.
It said the flights of the rocket's first and second stages were normal, but the launch eventually failed due to an error in the emergency blasting system during the third-stage flight, according to the official Korean Central News Agency.
Unwavered, the space agency also said it will make another attempt to launch a spy satellite in October.
NORTH KOREAN PLANE TAKES OFF FROM BEIJING, SIGNALING PYONGYANG'S BORDER REOPENING POST-PANDEMIC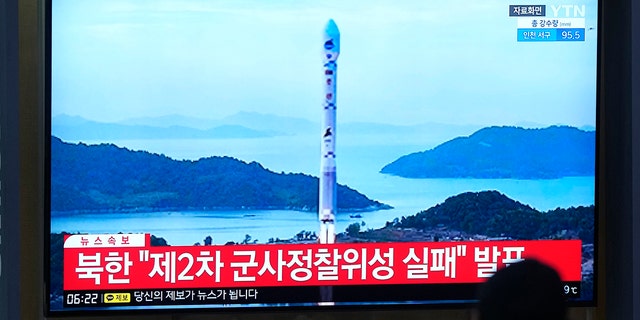 A TV screen shows a report of North Korea's rocket launch, the letters read: "North Korea, announced the second attempt to launch a spy satellite failed." (AP Photo/Lee Jin-man)
Soo Kim, an expert with Virginia-based consultancy LMI and a former CIA analyst, said the North quickly announcing a third attempt demonstrates the country's resolve to acquire the key military asset coveted by dictator Kim Jong Un.
"Kim may have licked his wounds after this second failure, but he's already dusting himself off and moving on," the analyst said. "In previous cases where the North has failed a weapons demonstration, we never saw them give up but show greater perseverance in view of their longer-term ambitions."
"As for the admission, there's probably no point or gain from denying or trying to cover up the failure. If anything, denying it would make Kim look even worse," Soo Kim added. "Today's failure, in short, is just a slight scratch that can easily buffed with a comeback – whether that's a third satellite launch that's successful, or an advancement in its nuclear and missile capability, remains to be seen.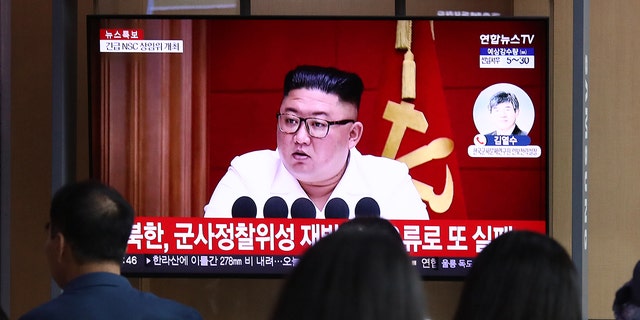 People watch a television broadcast showing a file image of North Korean leader Kim Jong Un at the Seoul Railway Station on August 24, 2023 in Seoul, South Korea.  (Chung Sung-Jun/Getty Images)
The National Aerospace Development Administration also said it would first study what went wrong with Thursday's launch but noted that "the cause of the relevant accident is not a big issue in terms of the reliability of cascade engines and the system."
PENTAGON DISPUTES PYONGYANG'S CLAIM THAT US SOLDIER TRAVIS KING WILLINGLY SOUGHT 'REFUGE' IN NORTH KOREA
The announcement came after South Korea's military detected the launch of a long-range rocket earlier in the day and notified regional allies, prompting nearby Japan to issue a brief "J-alert" ordering some residents to evacuate to safe places.
Early Thursday morning, South Korea's Joint Chiefs of Staff said in a statement that it detected the rocket's liftoff at the North's northwestern Tongchang-ri area at 3:50 a.m. The site is where North Korea's main space launch center is located.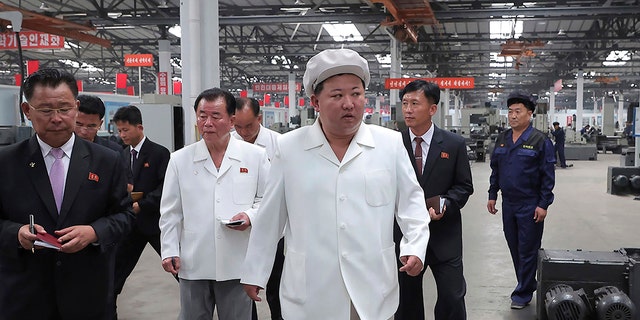 North Korea said Thursday that its second attempt to launch a spy satellite failed but vowed to make a third attempt in October. (Korean Central News Agency/Korea News Service via AP)
The North Korean rocket was then observed flying above international waters off the Korean Peninsula's west coast.
It ultimately flew over Japan's southernmost island of Okinawa and then to the Pacific Ocean.
The launch was swiftly condemned by international entities.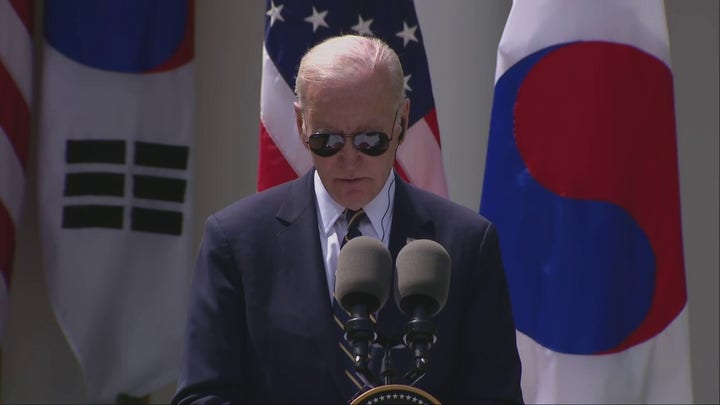 Video
South Korea's military said the launch of the rocket violated U.N. Security Council resolutions that ban North Korea from using ballistic technologies.
Japanese Cabinet Secretary Hirokazu Matsuno called the North Korean launch a "threat to peace and stability."
Adrienne Watson, a spokesperson for the White House's National Security Council, said the United States strongly condemned the launch as it included banned technologies of North's intercontinental ballistic missile program.
The U.S. also called on Pyongyang to immediately cease its provocative launches and instead choose to engage in diplomatic dialogue, according to Watson.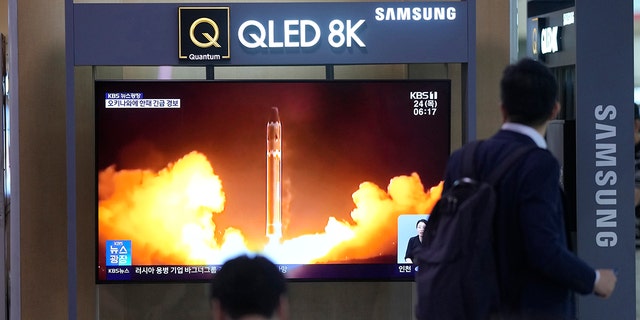 A TV screen shows a report of North Korea's rocket launch with file image during a news program at the Seoul Railway Station in Seoul, South Korea, Thursday, Aug. 24, 2023. (AP Photo/Lee Jin-man)
Senior diplomats from the U.S., Japan and South Korea condemned the North Korean launch, saying such provocations would only result in further cooperation by Washington, Tokyo and Seoul, according to Seoul and Tokyo officials.
CLICK HERE TO GET THE FOX NEWS APP
South Korea's military recovered some of the debris after the first launch – noting the North Korean satellite wasn't advanced enough to conduct military reconnaissance – and said they would begin work to retrieve the wreckage after Thursday's launch as well.
Thursday's launch came three days after the U.S. and South Korean kicked off annual military drills that are strongly condemned by the North.
The Associated Press contributed to this report.