close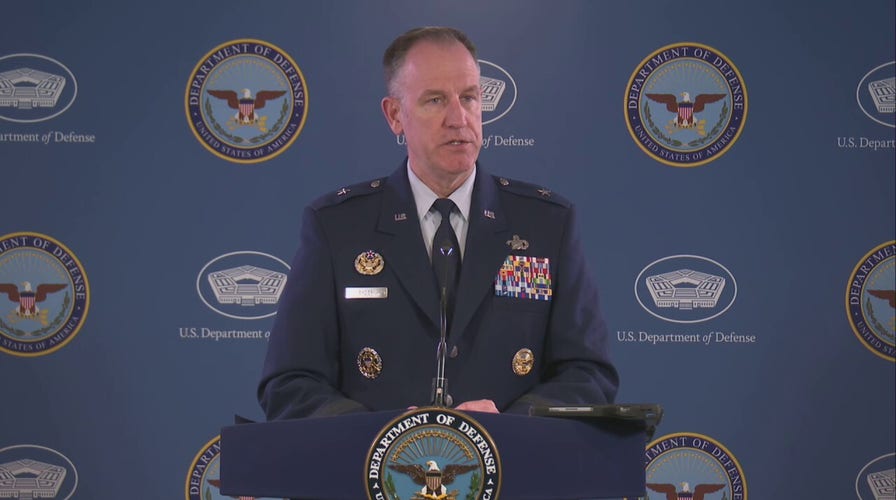 Video
Pentagon says deterrence of North Korea 'continues to work'
Pentagon spokesman Brig. Gen. Pat Ryder told reporters Thursday that deterrence of North Korea "continues to work," hours after the Kim regime launched another intercontinental ballistic missile.
North Korea has stopped responding to regularly scheduled calls with South Korea as military tensions rise.
South Korean government officials announced Friday that its northern neighbor has failed to respond via the two-way military liaison line normally used twice a day.
"The North was unresponsive to the closing call via the joint liaison hotline at 5 p.m. after it did not answer the opening call at 9 a.m.," South Korea's unification ministry said, according to Yonhap News Agency.
CONGRESSIONAL LEADERS INVITE SOUTH KOREAN PRESIDENT TO ADDRESS LAWMAKERS DURING STATE VISIT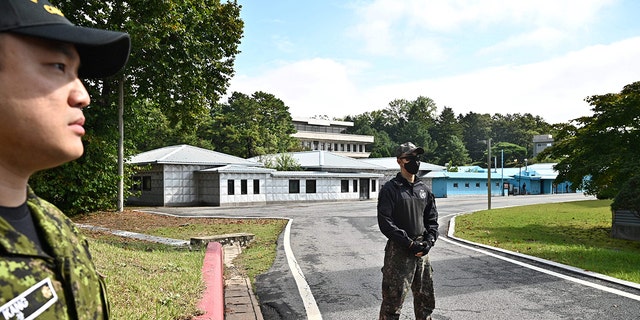 A United Nations Command soldier, left, and a South Korean soldier, right, stand near North Korea's Panmon Hall at Panmunjom, in the Joint Security Area of the Demilitarized Zone on Oct. 4, 2022. (ANTHONY WALLACE/AFP via Getty Image)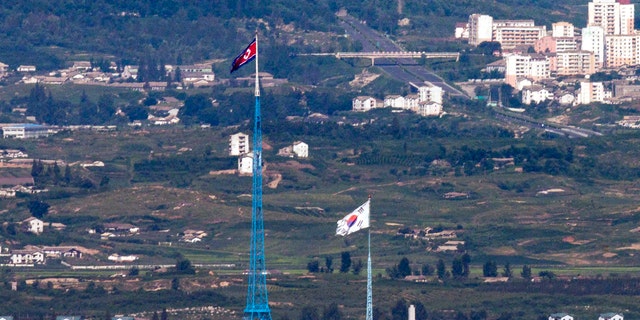 Flags of North Korea, rear, and South Korea, front, flutter in the wind as pictured from the border area between two Koreas in Paju, South Korea. (Im Byung-shik/Yonhap via AP)
A two-way phone line connects representatives of both North and South Korea for logistical and diplomatic purposes.
It is normally used twice daily — once at 9 a.m. and again at 5 p.m.
US AND ITS PARTNERS STAGE WARFARE DRILLS AS JAPAN, SOUTH KOREA STRENGTHEN ALLIANCE AGAINST CHINA, NORTH KOREA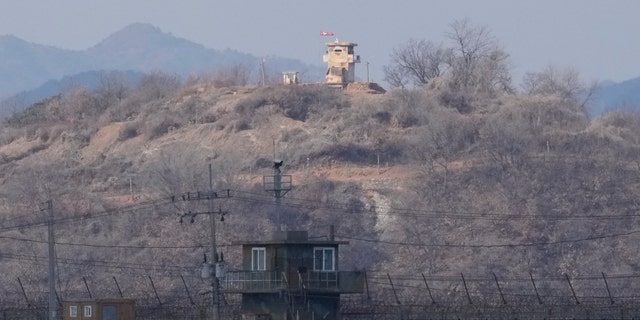 North Korean military guard posts, rear, and South Korea posts, bottom, are seen in Paju, South Korea, near the border with North Korea. South Korea called North Korea "our enemy" in its biennial defense document published Thursday, reviving the label for its rival for the first time in six years, as tensions worsen between the two. (AP Photo/Ahn Young-joon)
South Korean officials claimed there is no defect or failure of the communication technology itself, indicating that North Korea is being willfully uncommunicative.
The unprecedented silence comes amid intense military pressure from the U.S. military and its allies in the Pacific.
NORTH KOREAN STATE MEDIA SAYS US-SOUTH KOREA MILITARY DRILLS PUSH REGION TO 'BRINK OF A NUCLEAR WAR'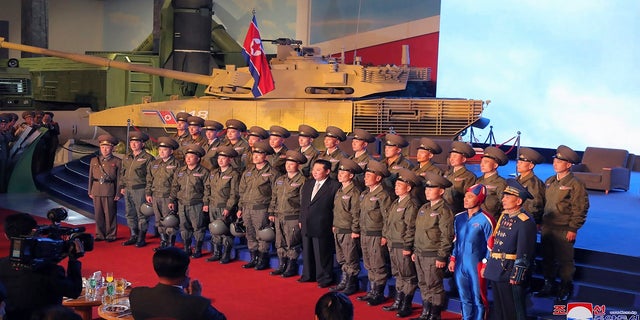 North Korean leader Kim Jong Un, center, poses for a group photo with fighter pilots who made the demonstration flight at the opening of an exhibition of weapons systems in Pyongyang, North Korea. (AP)
North Korea state media warned Thursday that recent U.S.-South Korea military drills are pushing the security situation in the region to "the brink of a nuclear war."
The fiery remarks came a day after the U.S. military flew nuclear-capable B-52 bombers over the Korean Peninsula during joint exercises with South Korea. Aircraft carrier USS Nimitz also participated in naval anti-submarine drills this week alongside U.S., South Korean and Japanese destroyers.
CLICK HERE FOR THE FOX NEWS APP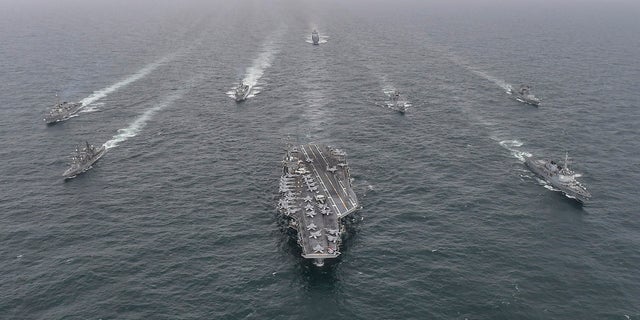 In this photo provided by the South Korea Defense Ministry, South Korean navy destroyer Yulgok Yi I, front row right, U.S. Navy aircraft carrier USS Nimitz, center, Japan Maritime Self-Defense Force's Umigiri, front row left, sail in formation during a joint naval exercise in international waters off South Korea's southern island of Jeju. North Korea has been speaking out against the drills. (South Korea Defense Ministry via AP)
"The U.S. kicked off different largest-ever joint military drills against the DPRK simultaneously despite the latter's repeated grave warnings, pushing the security situation of the Korean peninsula to the brink of a nuclear war," read an article published by the state-run Korean Central News Agency on Thursday.
Timothy Nerozzi is a writer for Fox News Digital. You can follow him on Twitter @timothynerozzi and can email him at [email protected]