close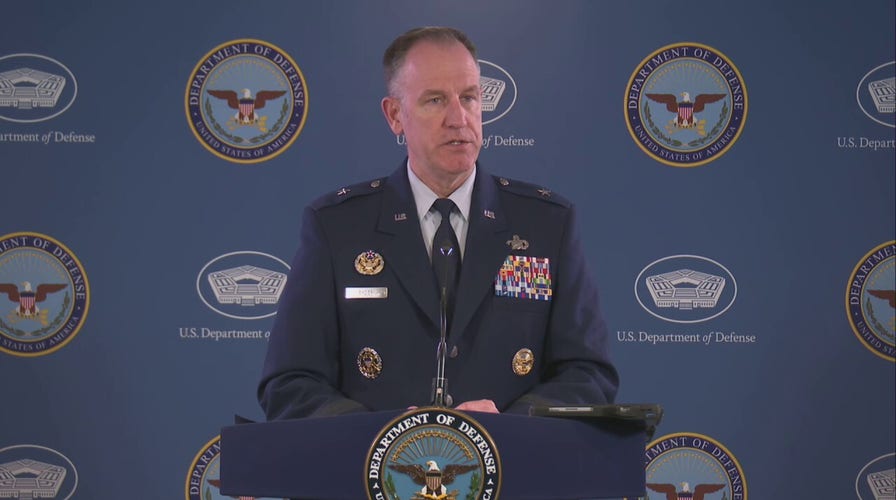 Video
Pentagon says deterrence of North Korea 'continues to work'
Pentagon spokesman Brig. Gen. Pat Ryder told reporters Thursday that deterrence of North Korea "continues to work," hours after the Kim regime launched another intercontinental ballistic missile.
North Korean officials claimed Saturday that the country successfully tested another underwater nuclear-capable drone.
The North Korea military reported testing a Haeil-2 underwater weapons system with nuclear capabilities this week.
"The system will serve as an advantageous and prospective military potential of the armed forces of the DPRK essential for containing all evolving military actions of enemies, removing threats and defending the country," North Korean state media said in a communiqué.
NORTH KOREA CUTS OFF ROUTINE CALLS WITH SOUTH KOREA AS TENSIONS RISE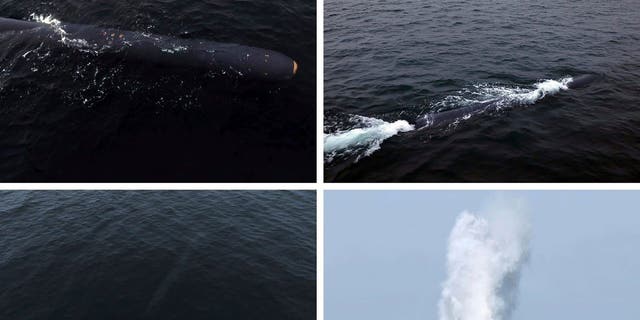 This combination of photos provided by the North Korean government, shows what it says a test of underwater strategic weapon system held during April 4 – 7, 2023 in the waters off South Hamgyong province, North Korea. (Korean Central News Agency/Korea News Service via AP)
The exercises reportedly began Tuesday and ran through Friday as the hermit kingdom aimed to prove the weapons capable of strategic deployment.
Due to the lack of a free press and diplomatic relations, it is not currently possible to evaluate North Korea officials' claims.
The country's Korean Central News Agency released a series of images claiming to show the new weapons systems being tested.
CONGRESSIONAL LEADERS INVITE SOUTH KOREAN PRESIDENT TO ADDRESS LAWMAKERS DURING STATE VISIT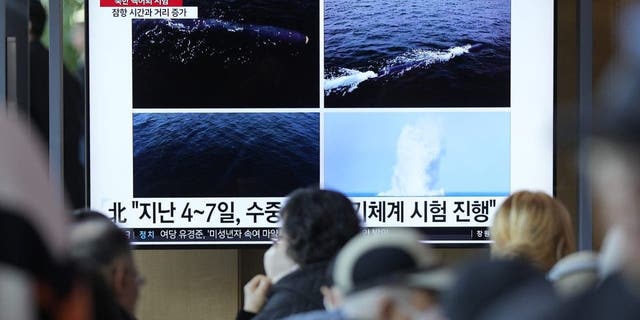 A TV screen shows a recent combination of images released by Pyongyang's official Korean Central News Agency during a news program at the Seoul Railway Station in Seoul, South Korea, Saturday, April 8, 2023. North Korea on Saturday claimed it tested this week a second known type of nuclear-capable underwater attack drone designed to destroy naval vessels and ports, adding to a flurry of weapons demonstrations this year that have heightened tensions with rivals. (AP Photo/Lee Jin-man)
Already-tense relations between the communist country and its neighbors have been stretched to their breaking point as the U.S. oversees joint military exercises in the region.
U.S. military officials hoped to dissuade North Korea from continuing nuclear testing via displays of military might in the Pacific, but those drills have only soured communications.
North Korea has stopped responding to regularly scheduled calls with South Korea as military tensions rise.
CLICK HERE FOR THE FOX NEWS APP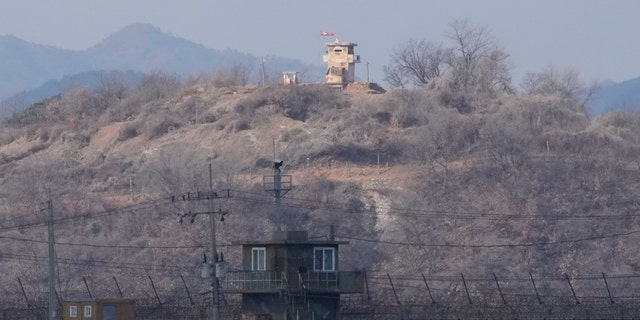 North Korean military guard posts, rear, and South Korea posts, bottom, are seen in Paju, South Korea, near the border with North Korea. (AP Photo/Ahn Young-joon)
South Korean government officials announced Friday that its northern neighbor has failed to respond via the two-way military liaison line normally used twice a day. The silence continued Saturday.
A two-way phone line connects representatives of both North and South Korea for logistical and diplomatic purposes. It is normally used twice daily — once at 9 a.m. and again at 5 p.m.
Timothy Nerozzi is a writer for Fox News Digital. You can follow him on Twitter @timothynerozzi and can email him at [email protected]