close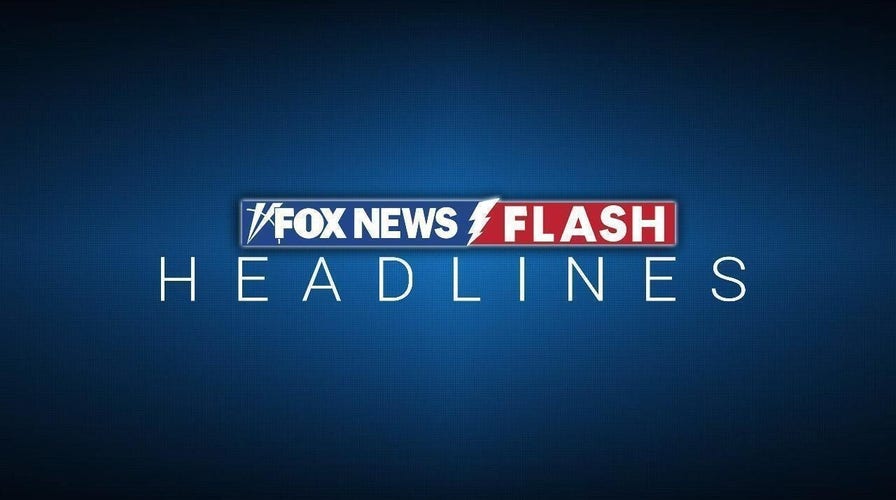 Video
Fox News Flash top headlines for November 21
Fox News Flash top headlines are here. Check out what's clicking on Foxnews.com.
The North Korean military launched a projectile believed to be a spy satellite, according to South Korean military leaders.
The launch took place Tuesday despite North Korea previously claiming to neighboring Japan that the satellite would launch between Wednesday and Dec. 1.
"North Korea has fired what it claims is a military surveillance satellite in a southwards direction," said the South Korean Joint Chiefs of Staff.
UN COMMITTEE PASSES RESOLUTION CONDEMNING NORTH KOREAN HUMAN RIGHTS ABUSES FOR 19TH YEAR IN A ROW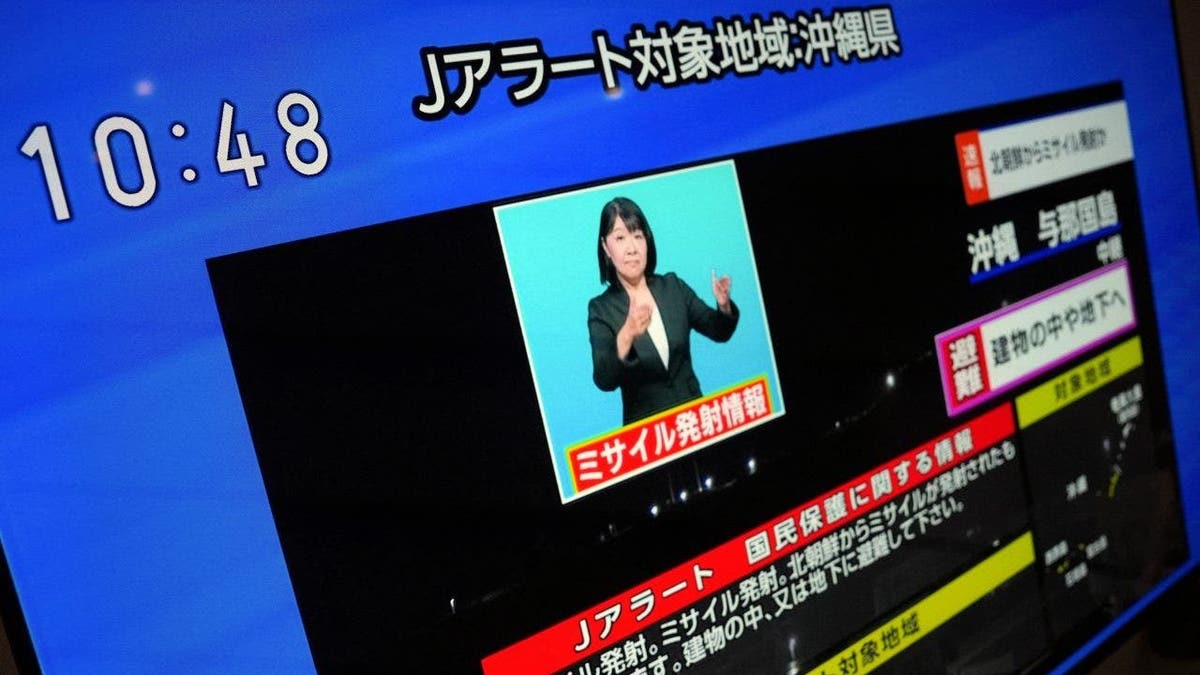 A TV shows an alert to Japanese residents in Tokyo. The Japanese government says North Korea has fired a missile toward the Pacific Ocean. (AP Photo/Eugene Hoshiko)
This was echoed by Japanese Prime Minister Fumio Kishida, who wrote on social media platform X, "North Korea has launched a suspected ballistic missile."
The outcome of the launch and the success of the operation are currently unknown.
Japan's Coast Guard reports that the projectile traveled in the direction of the Yellow Sea and East China Sea.
DEFENSE SEC. AUSTIN WARNS RUSSIA, CHINA AIDING NORTH KOREA TO EVADE UN SANCTIONS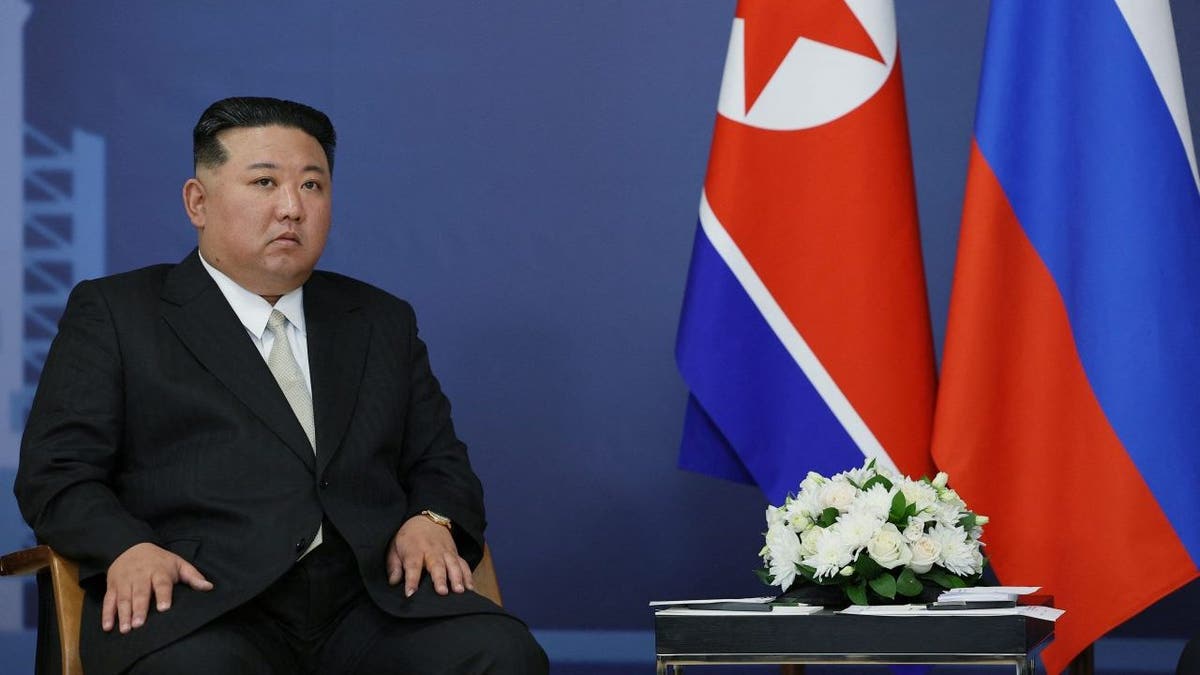 North Korea's leader Kim Jong Un during a meeting with Russian President Vladimir Putin at the Vostochny Cosmodrome in Amur region on Sept. 13, 2023. (Vladimir Smirnov/Pool/AFP via Getty Images)
This was the third attempt by North Korean leaders to launch a military spy satellite into orbit.
North Korea previously attempted satellite launches in May and August – both ended in failure due to technical issues.
Senior diplomats from the U.S., Japan and South Korea have condemned the North Korean satellite program, warning that such provocations would only result in further defensive cooperation between Washington, Tokyo and Seoul.
CLICK HERE TO GET THE FOX NEWS APP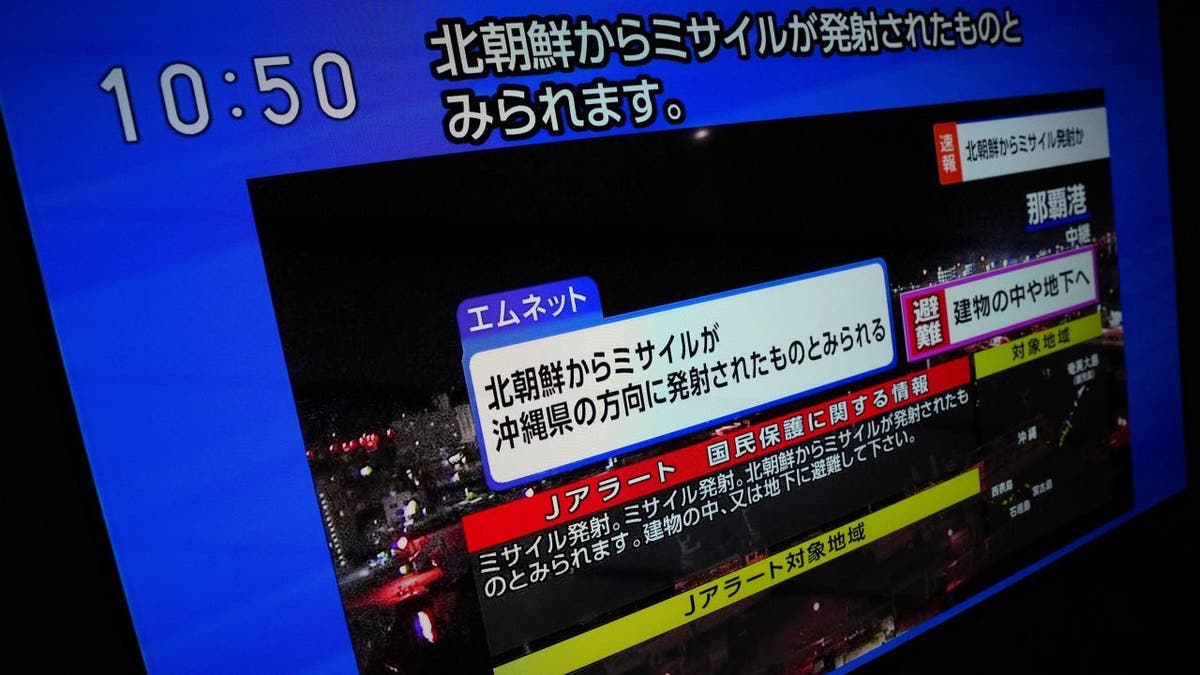 A TV shows a J-Alert, or National Early Warning System, to residents in Tokyo. North Korea has launched a rocket in what may be its third attempt to put a spy satellite into orbit, according to South Korea's military. (AP Photo/Eugene Hoshiko)
South Korean intelligence indicates that Russia has been assisting North Korea in its satellite programs.
The South Korean Unification Ministry addressed the suspected collaboration earlier this month, speculating that North Korea was likely to move forward with the launch in the coming months.
"It is hard to predict when North Korea will make the third attempt for the launch. But there seem to be signs of the North receiving technical assistance from Russia," South Korean Unification Minister Kim Yung-ho said, according to Yonhap News Agency.
Timothy Nerozzi is a writer for Fox News Digital. You can follow him on Twitter @timothynerozzi and can email him at [email protected]