See Bret Baier's full interview with Nikki Haley tonight on Special Report at 6pm ET.
Former South Carolina Governor and United Nations Ambassador Nikki Haley says she's close on making a decision to run for president in 2024.
"Well, when you're looking at a run for president, you look at two things. You first look at 'does the current situation push for new?' The second question is, 'am I that person that could be that new leader?' You know, on the first question, you can look all across the board, domestic, foreign policy. You can look at, you know, inflation going up, economy shrinking, government getting bigger, you know, small business owners not being able to pay their rent. Big businesses getting these bailouts, all of these things warrant the fact that, yes, we need to go in a new direction," Haley said.
NIKKI HALEY SLAMS BIDEN FOR CALLING REPUBLICANS 'FISCALLY DEMENTED': 'TRY AGAIN, MR. PRESIDENT'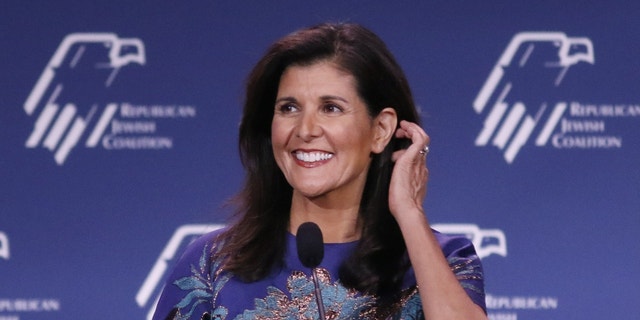 Nikki Haley, former ambassador to the United Nations, during the Republican Jewish Coalition (RJC) Annual Leadership Meeting in Las Vegas, Nevada, US, on Saturday, Nov. 19, 2022. 
(Ronda Churchill/Bloomberg via Getty Images)
"So do I think I could be that leader? Yes, But we are still working through things and we'll figure it out. I've never lost a race. I said that then I still say that now. I'm not going to lose now," she added.
CLICK HERE TO GET THE FOX NEWS APP