close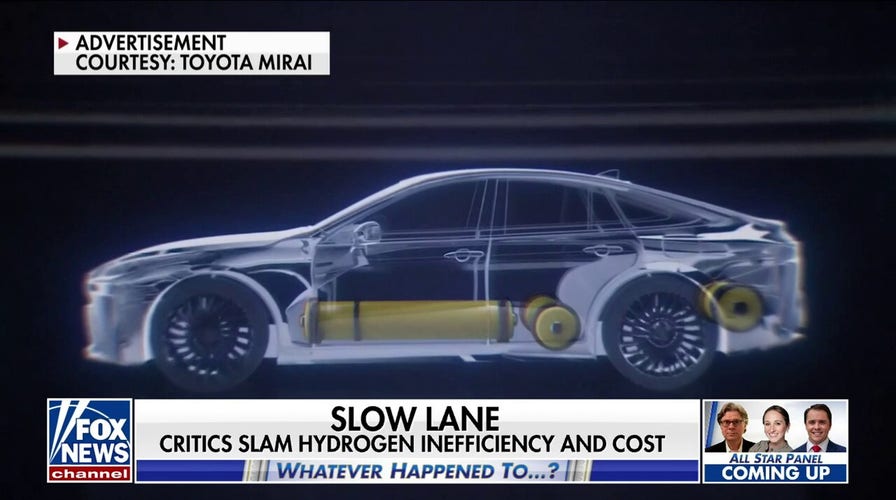 Video
Renewed interest in hydrogen-powered vehicles grows
FOX Business correspondent Grady Trimble reports on the fate of hydrogen-powered vehicles on 'Special Report.'
The National Highway Traffic Safety Administration (NHTSA) is proposing new rules aimed at encouraging seat belt use with warning systems for passengers in the front and back of vehicles.
The proposal includes requirements for rear and front seat occupants of passenger cars, trucks, most buses and multipurpose passenger vans with a gross vehicle weight of 10,000 pounds or less.
Today, the only requirement when it comes to seat belt warning systems that use visual and audible alerts to encourage seat belt use, is for the driver's seat.
NHTSA MOVES TO MANDATE AUTOMATIC EMERGENCY BRAKES IN ALL NEW VEHICLES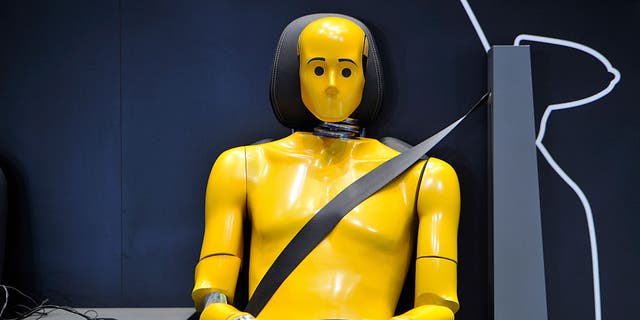 A crash test dummy is displayed during the Geneva Motor Show 2016 on March 2, 2016, in Geneva, Switzerland.   (Photo by Harold Cunningham/Getty Images)
The NHTSA is proposing that when a vehicle is started, a visual warning appears for at least 60 seconds, notifying the driver of the status of the rear seat belts.
Also, manufacturers would have to put an audio-visual change-of-status warning that lasts at least 30 seconds if a rear seat belt is unbuckled while the vehicle is in operation.
As for front seats, an audio-visual seat belt use warning for the right front passenger seat would be required, and the warning must remain active until both occupants have their seat belts fastened.
BIDEN ADMIN UNVEILS LATEST EFFORT TO CRACK DOWN ON GAS-POWERED CARS, EVS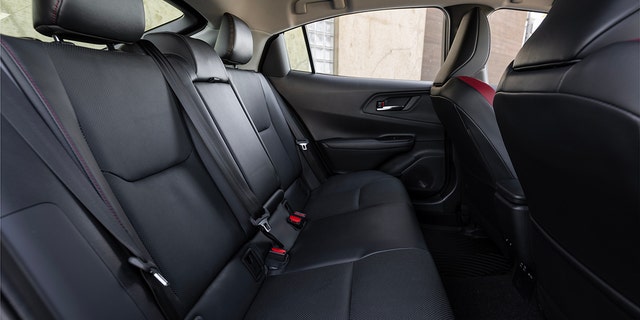 (Toyota)
The front seats will also be required to have change-of-status warnings for the both the driver and front passenger until the seat belts are refastened.
All manufacturers, if approved, would be allowed to adjust the warning signal volume and frequency, among other things, to ensure the warning is both effective and acceptable to the owners.
"Wearing a seat belt is one of the most effective ways to prevent injury and death in a crash," NHTSA Acting Administrator Ann Carlson said. "In 2021, almost 43,000 people lost their lives on America's roads, and half of those in vehicles were unbelted. This proposed rule can help reduce that number by getting more to buckle up."
US SAFETY AGENCY TO REQUIRE AUTOMATIC EMERGENCY BRAKING ON HEAVY TRUCKS, BUSES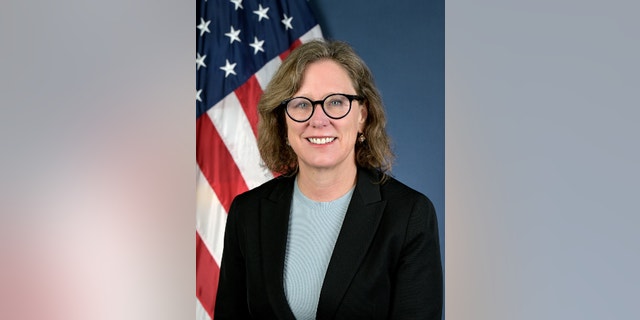 Ann Carlson's official National Highway Traffic Safety Administration portrait. (National Highway Traffic Safety Administration)
The agency said the new rules would prevent about 300 non-fatal injuries and over 100 fatalities annually.
According to the NHTSA, the seat belt usage rates for rear seat passengers have been consistently below those of front seats.
Rear seat belts reduce the risk of fatality by 55% for passenger cars and 74% for light trucks and vans, the NHTSA said, and in the front seat reduce the risk of fatality by 44% for passenger cars and 63% for light trucks and vans.
CLICK HERE TO GET THE FOX NEWS APP
While the initial proposal was introduced in 2019, feedback from the 45 comments received was incorporated into the new proposal notice.
The NHTSA will accept comments on its new proposal for 60 days.
Greg Wehner is a breaking news reporter for Fox News Digital.