close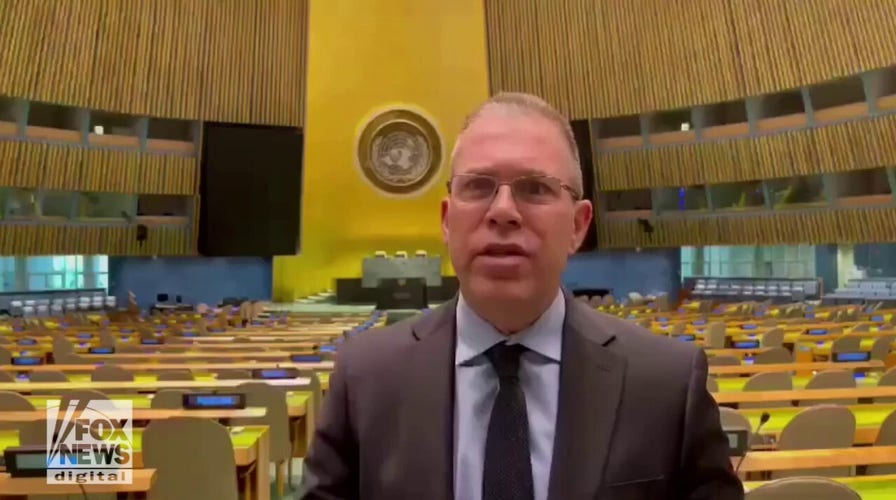 Video
Israel's ambassador condemns 'shameful' UN event, calls for boycott
Israel's UN Ambassador Gilad Erdan lambasts world body for holding Palestinian 'Nakba' event that calls the establishment of the Jewish state a 'disaster.' (Israel UN Mission.)
The victim of a bombing at a Sbarro in Jerusalem who remained in a coma for 22 years passed away Wednesday, making her the third U.S. national to die as a result of the attack.
Chana Nachenberg was 31 when a Palestinian suicide bomber targeted a Sbarro pizzeria and injured over 100 people on Aug. 9, 2001. Nachenberg, born in New York but holding dual citizenship, became the 16th victim killed by the attack, including seven children, the BBC reported.
Nachenberg was in the pizzeria with her 3-year-old daughter, who escaped physically unharmed from the attack.
"It has been 21 years and nine months since the attack, for which my daughter has been unconscious, in a coma, at Reuth [Rehabilitation] Hospital in Tel Aviv," Nachenberg's father, Yitzhak, told Hebrew-language media. "About three weeks ago, she was hospitalized at Ichilov Hospital, where she died this evening.
ISRAEL'S MOSSAD SAYS RETIRED AGENT WAS AMONG 4 PEOPLE WHO DIED WHEN BOAT SANK IN ITALY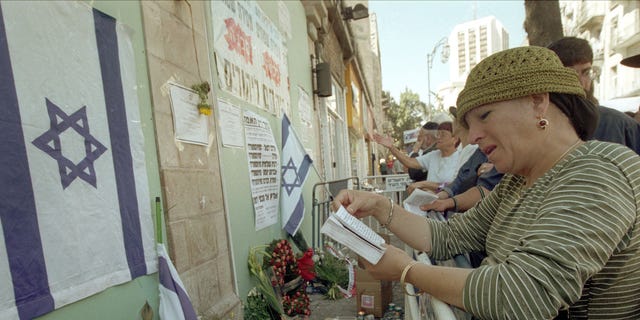 A woman prays outside the Sbarro pizzeria, the site of a suicide bombing in central Jerusalem Aug. 12, 2001. A Palestinian suicide bomber killed at least 15 people in the heart of Jerusalem in one of the worst blasts since a Palestinian uprising erupted in late September. (Reuters)
The U.S. has continued to seek the extradition of Ahlam al-Tamimi, a woman born in the West Bank and holding Jordanian citizenship, who was found guilty by an Israeli court for her role in the attack.
Al-Tamimi was handed 16 life sentences but was released in 2011 as part of a deal to free an Israeli soldier held by Hamas militants in Gaza. She moved to Jordan following her release but has spoken openly about her involvement in the bombing, according to The Times of Israel.
JEWISH GROUPS, ALLIES DEMAND CUNY LAW LOSE FUNDING AFTER STUDENT'S 'VILE' ANTI-ISRAEL COMMENCEMENT SPEECH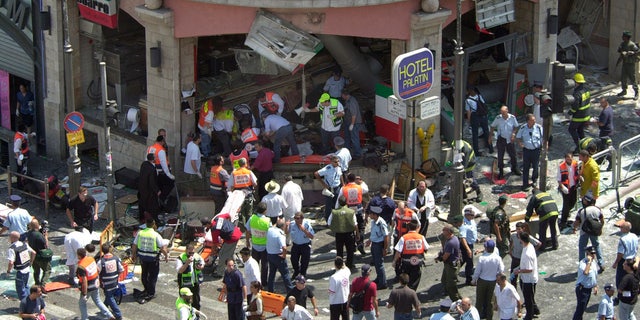 Police and medics surround the scene of a bomb explosion in a restaurant downtown Jerusalem, Aug. 9, 2001. An Israeli hospital says a woman critically wounded in a 2001 suicide bombing at a Jerusalem restaurant has died. Her death marked the 16th fatality from that attack. (AP Photo/Peter Dejong, File)
The family of Malka Roth, a 15-year-old girl killed in the attack, has continued to press American authorities to extradite al-Tamimi. Jordan last refused to extradite her in 2017, claiming that an extradition treaty signed between the U.S. and Jordan had never been ratified.
In 2020, the Trump administration considered withholding aid from Jordan over this, but ultimately did not.
BACKLASH AGAINST ROGER WATERS FOR ANTISEMITISM CONTINUES, INCLUDING CALLS FOR PROSECUTION AMONG JEWISH GROUPS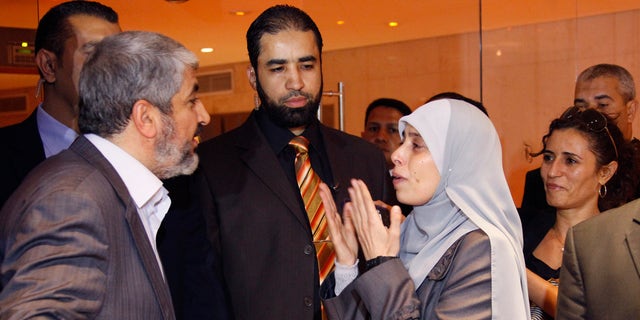 Former Jordanian prisoner Ahlam Tamimi, right, prays and talks to Hamas leader Khaled Meshaal after arriving in Cairo Oct. 18, 2011, following her release and deportation from an Israeli jail. Tamimi had been sentenced to 16 life terms for her involvement in a suicide bombing attack on the Sbarro pizzeria in Jerusalem in August 2001. (Reuters/Jamal Saidi  )
"Something is obviously terribly wrong with how the pursuit of America's most wanted female fugitive is going," the Roths wrote in a letter sent to President Biden in an effort to speak with him in 2022.
"We want to explain this to you better in a face-to-face meeting," they said. "We want you to look us in the eyes, Mr. President, and tell us how Jordan's king can be a praiseworthy ally."
CLICK HERE TO GET THE FOX NEWS APP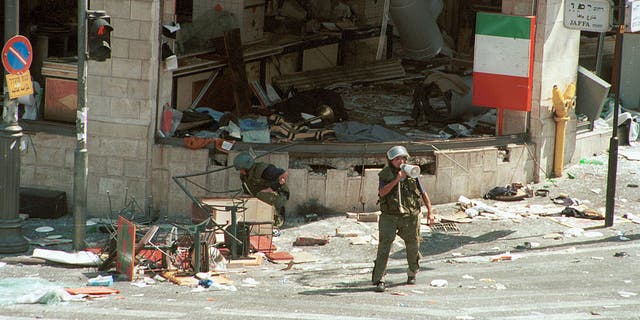 Israeli soldiers check for explosives at the site of a Palestinian terrorist attack that killed at least 16 people, including six children, Aug. 9, 2001 in Jerusalem. More than 100 other people were injured in the blast at a Sbarro pizzeria. The bombing occurred at lunchtime at the busy intersection of Jaffa and St. George's streets in the heart of downtown Jerusalem. (Photo by Courtney Kealy/Getty Images)
Al-Tamimi remains on the FBI's Most Wanted Terrorists list for charges of conspiring to use a weapon of mass destruction against American nationals. The U.S. State Department is offering a reward of up to $5 million for information that leads to her arrest or conviction.
An American arrest warrant was issued under seal in 2013 and made public in 2017.
The Associated Press contributed to this report.
Peter Aitken is a Fox News Digital reporter with a focus on national and global news.