close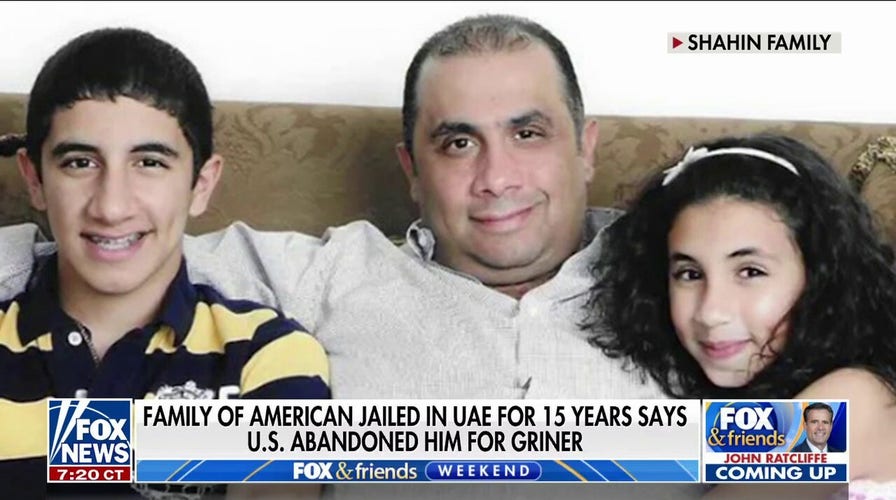 Video
Family of American jailed in UAE for 15 years speaking out after Brittney Griner's release
The family of Zack Shahin, an American held behind bars in the UAE, is demanding action from the Biden administration as his health reportedly deteriorates. 
A 21-year-old New York City college student, who spent five "hellish" months in the United Arab Emirates over an altercation at a Dubai airport has been freed, an advocacy group said.
Elizabeth Polanco De Los Santos, a Lehman College student in the Bronx, was detained in July and charged with a year sentence after she was charged for allegedly assaulting and insulting an airport security screener.
"Elizabeth boarded her flight home to New York late Tuesday night," Detained in Dubai, an organization that provides advice and legal assistance to foreigners in the United Arab Emirates CEO Radha Stirling said in a statement. "The news that her sentence would be commuted was a welcome end to Elizabeth's hellish 5 months in Dubai that left her humiliated, traumatized and out of pocket US $50,000."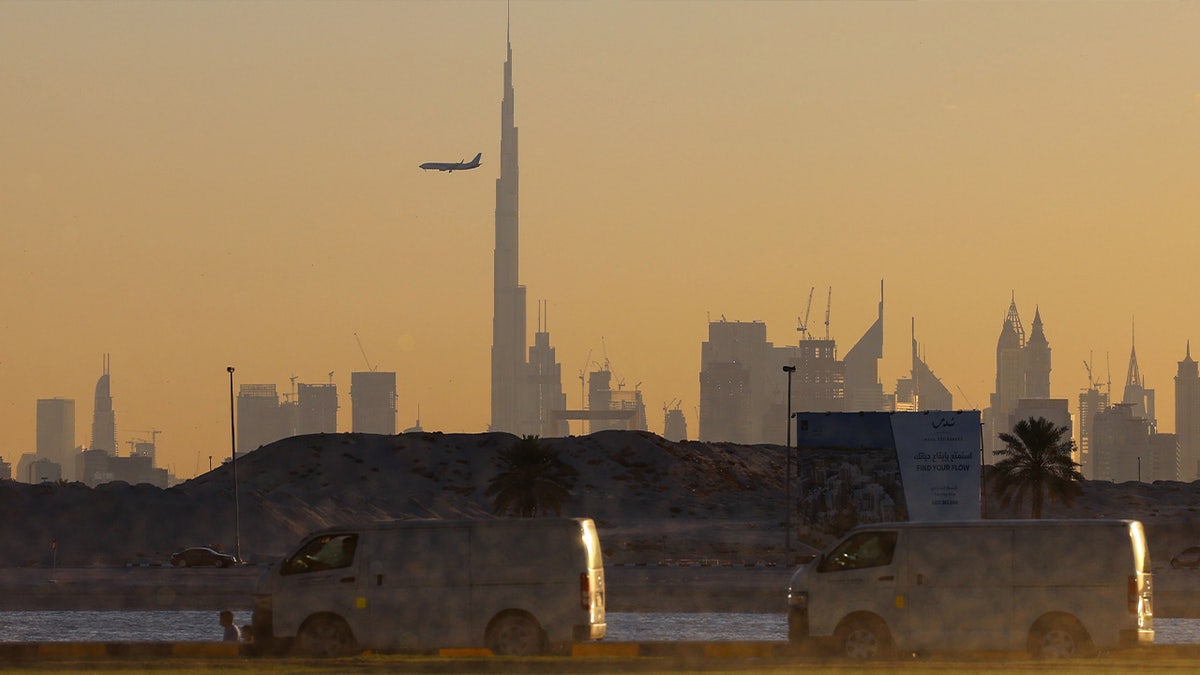 A commercial airplane flies past Burj Khalifa as it approaches Dubai International Airport in the United Arab Emirates. (Giuseppe Cacae/AFP via Getty Images/File/Fox News)
According to Stirling, De Los Santos' charges were bogus, and a scheme used on American travelers to extort money.
IRANIAN GIRL, 16, BEATEN INTO COMA BY MORALITY POLICE IN TEHRAN OVER HIJAB, HUMAN RIGHTS GROUP CLAIMS
"The recent high profile cases of Elizabeth Polanco De Los Santos and Tierra Allen serve as public media examples of what happens in Dubai on a daily basis," Stirling said. "The leadership has spent billions on marketing a glamorous city to international audiences, relying wholly on the naivety of visitors and investors to bring in the dollars."
"Tourists are vulnerable to vindictive, false and unevidenced allegations that could leave them languishing in notorious jails. They are vulnerable to extortion schemes like we see from airport staff, rental car agents, taxi drivers and so on," Stirling said.
The 21-year-old student was traveling back to New York from a trip to Istanbul with a friend when she had a 10-hour layover in Dubai on July 14, the group said. While going through security, a security officer asked the student, who recently had surgery, to remove a medical waist trainer suit she wears around her waist, stomach and upper chest.
AFTER BEING STRANDED FOR MONTHS DUE TO AN ALTERCATION, HOUSTON WOMAN LEAVES DUBAI
When security allowed her to put the brace back on, she needed her friend's help, but nudged the arm of one of the security screeners, which they considered to be an assault, Stirling said.
"A judge previously ordered she pay a fine of around $2,700, which she did and that could have been the end of it. The customs officers weren't satisfied though. They appealed the sentence and told her they wanted to see her in jail. The vindictiveness of accusers is largely driven by the likelihood that they will be offered compensation to drop the case," Stirling said. "The government of Dubai should forbid workers from accepting compensatory payments as it only encourages workers to make false allegations. Dubai's justice system is routinely misused to extort victims and it's about time the US state department updates its travel warnings to reflect this common practice."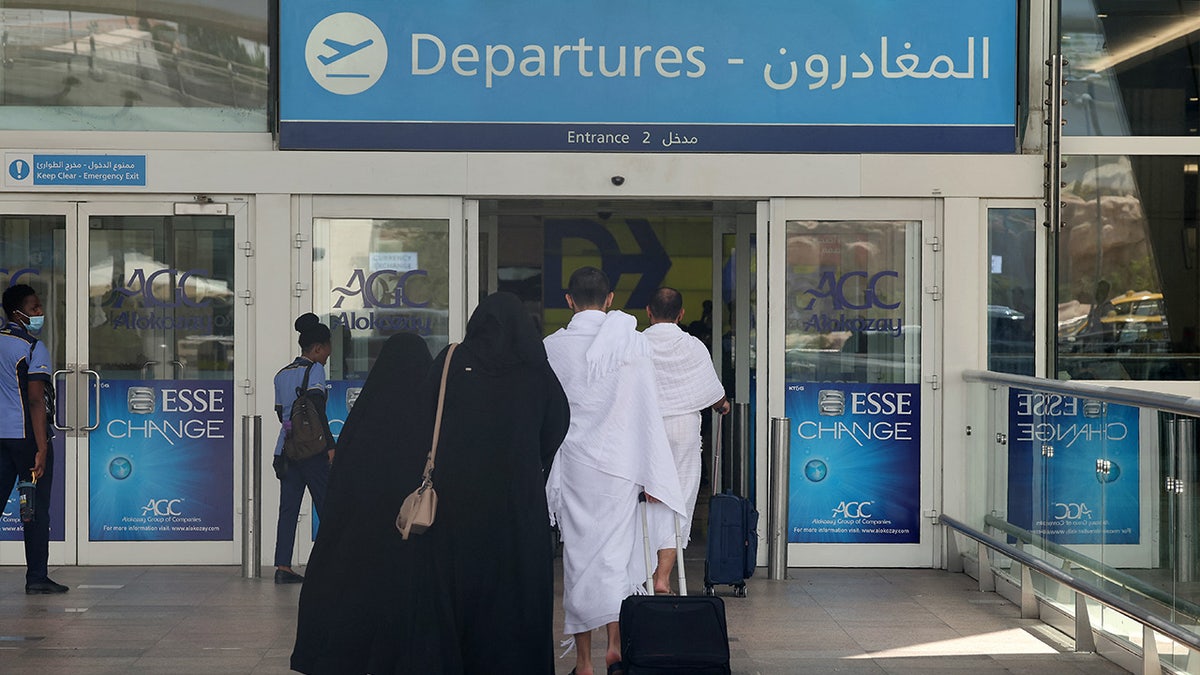 Passengers enter the departures area at Dubai International Airport. (Giuseppe Cacace/AFP via Getty Images/File/Fox News)
Stirling said that while she is "thankful" that De Los Santos is returning to the U.S., but note the "traumatic experience" the young student faced.
"She has been left with the scars of an incomprehensibly traumatic experience for a young student, she has lost US$50,000 that she will never be compensated for. Furthermore, she's been convicted on the basis of mere allegations, sentenced to a year's prison, fined and deported. That in itself is a disgrace," Stirling said.
CLICK TO GET THE FOX NEWS APP
Currently, the State Department's advisory warns Americans to "exercise increased caution" due to "the threat of missile or drone attacks and terrorism."
The U.S. State Department, and Detained in Dubai did not immediately respond to Fox News Digital's request for comment.
Sarah Rumpf-Whitten is a writer on the breaking news team for Fox News Digital. You can reach her on Twitter at @s_rumpfwhitten.