close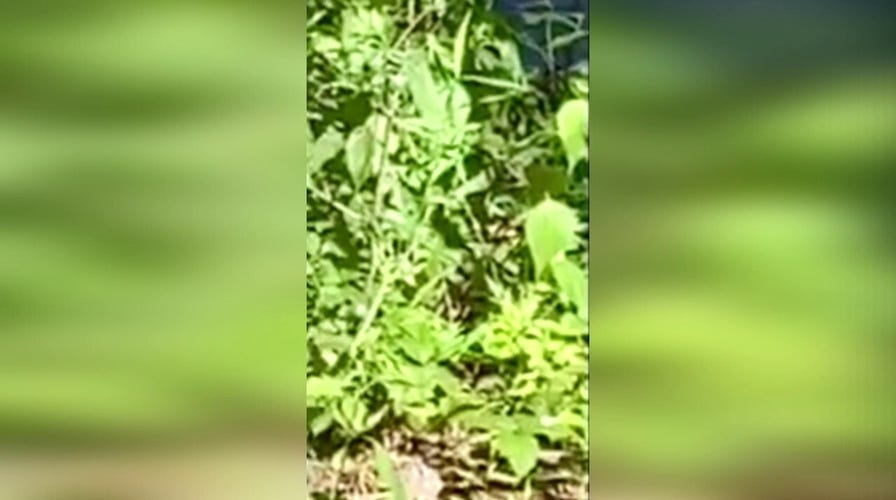 Video
'Rogue' gator spotted in New Jersey
After days of searching, one four-foot-long alligator was spotted in a Middlesex County after warnings were issued to the community.
A sly alligator was spotted in New Jersey after evading authorities two times and leaving police shocked that the reptile was on the loose in the Garden State.
Alligators are not native to New Jersey, and it is still a mystery how the reptile ended up in Middlesex Borough, New Jersey, officials said.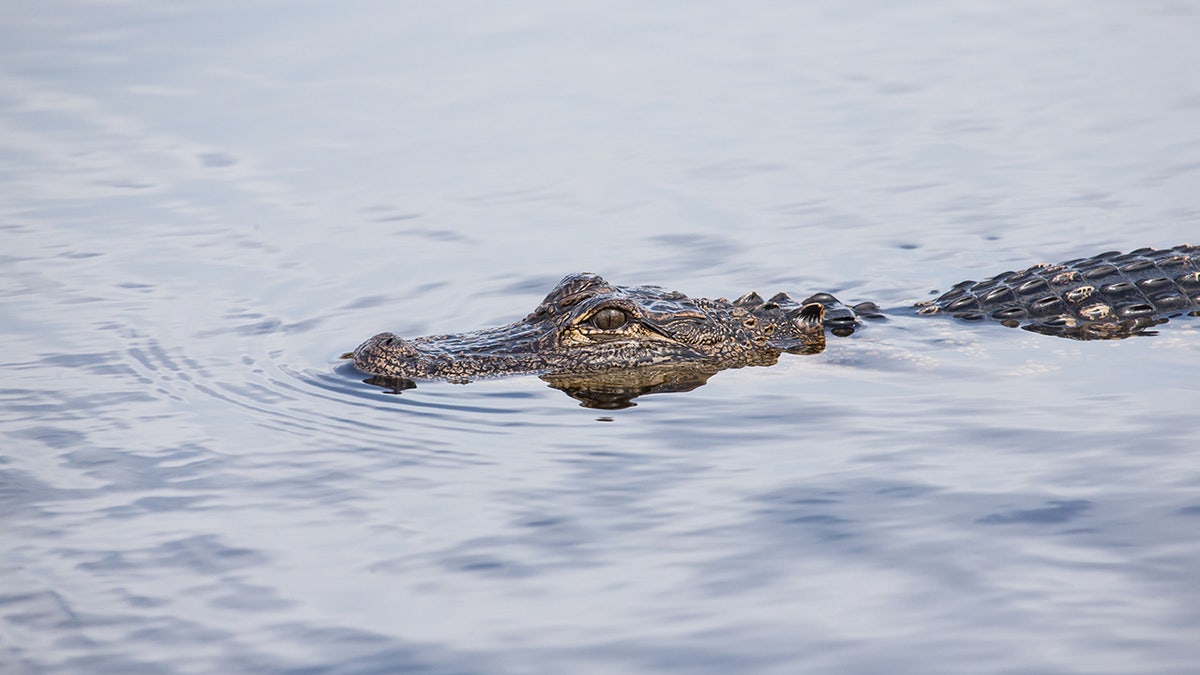 Residents in New Jersey spotted a 3- to 4-foot American alligator in a lake. (iStock)
The Middlesex Borough Police Department said that the 3 to 4-foot alligator has been spotted in the waters of Lake Creighton, commonly known as the Duck Pond, and the Ambrose Brook, multiple times since Aug. 23.
800-POUND, 14-FOOT ALLIGATOR CAUGHT IN MISSISSIPPI BREAKS HARVEST RECORD: 'A LOT OF LEATHER'
One week later, police and the New Jersey Department of Environmental Protection is still working to capture the elusive alligator.
Authorities say that the crafty creature was first spotted Aug. 23, and then again during the overnight early hours Aug. 30.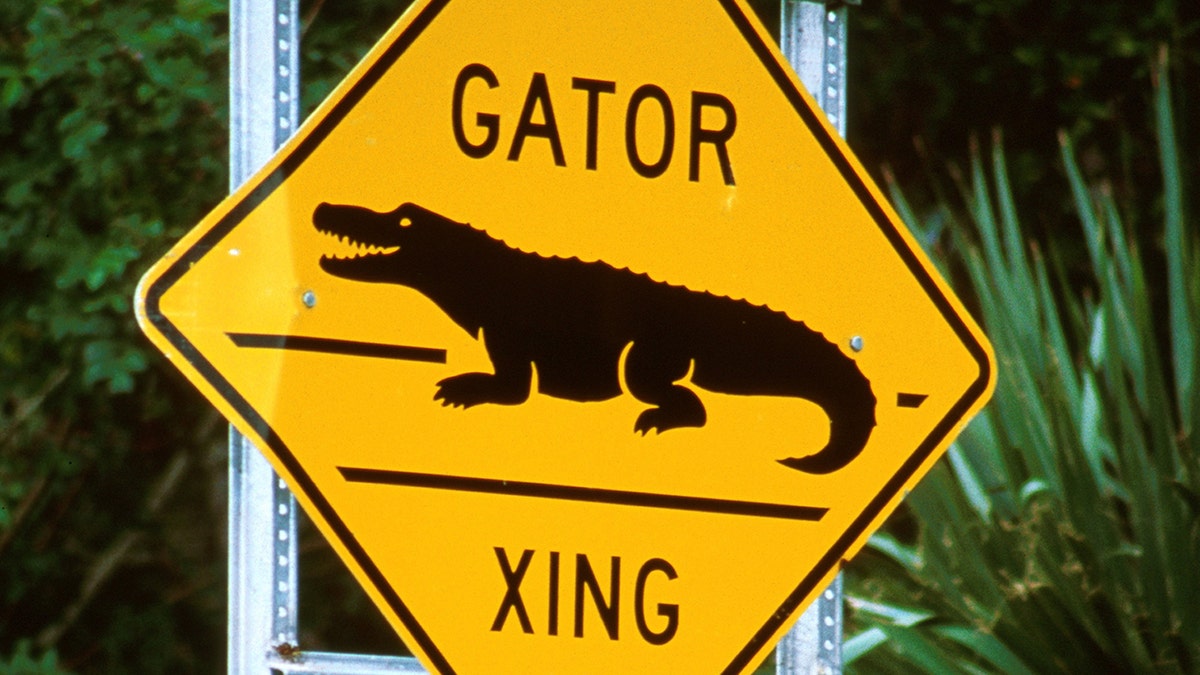 A Sanibel Island, Florida, road sign indicating an alligator crossing. (Jeff Greenberg/Universal Images Group via Getty Images, File)
A bystander reportedly claimed seeing a duck getting attacked and pulled under by the alligator, but a search failed to locate either the reptile or the duck's carcass.
In a video taken by Mario Fincher, the alligator is seen swimming in the shallow waters.
AMERICA'S STRANGEST ALLIGATOR ENCOUNTERS: SEE THESE 13 STARTLING STORIES
Police warned people not to approach or attempt to capture the alligator.
Authorities shared in a Facebook update Wednesday that the Middlesex County Prosecutor's Office deployed drones Monday, and the Middlesex Borough Department of Public Works, who assisted in searching the shoreline by boat, are searching for the reptile.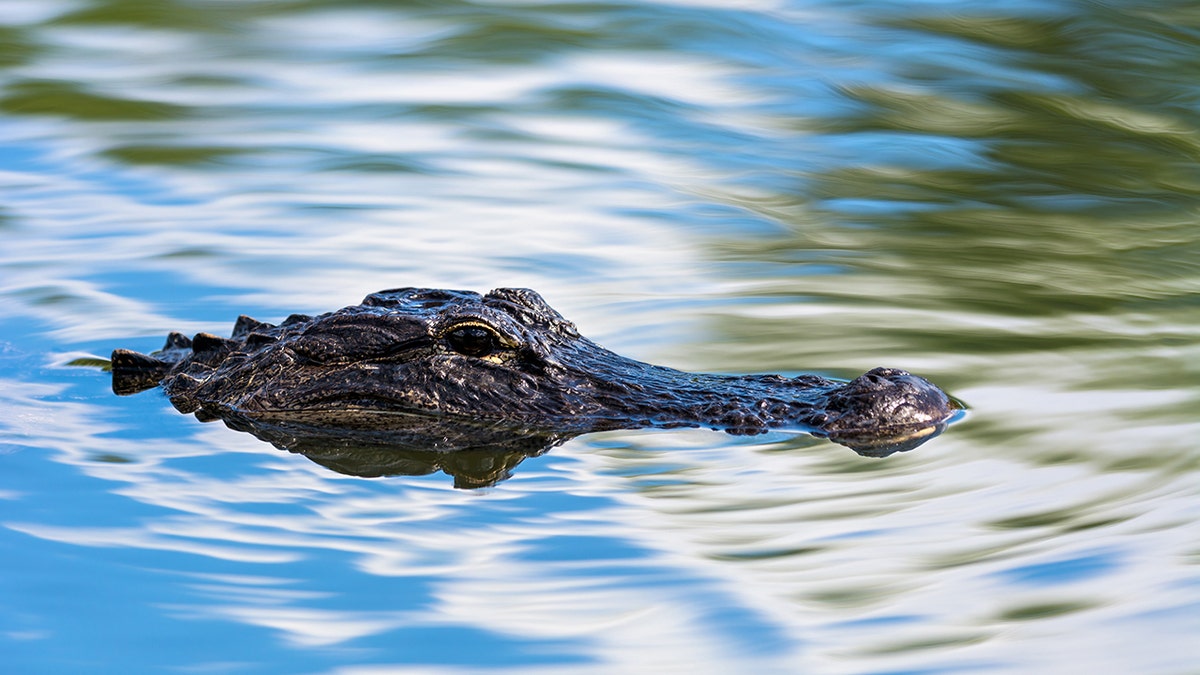 The American alligator is endemic to the southeastern U.S. (iStock)
CLICK HERE TO SIGN UP FOR OUR LIFESTYLE NEWSLETTER
Police also said that they set up a trap on the lake's edge near the area of the last sighting.
Local law enforcement said that their "paramount concern" is the safety of the community.
CLICK HERE TO GET THE FOX NEWS APP
"We are continuing to coordinate with state partners to remove the threat that this non-indigenous reptile causes," police said. "Anyone who observes the alligator is urged to stay away from it and contact the Middlesex Borough Police Department by dialing 732-356-1900 or 9-1-1. Citizens may also contact our partners at NJ Fish & Wildlife at 877-WARN-DEP (877-927-6337)."
Sarah Rumpf-Whitten is a writer on the breaking news team for Fox News Digital. You can reach her on Twitter at @s_rumpfwhitten.