close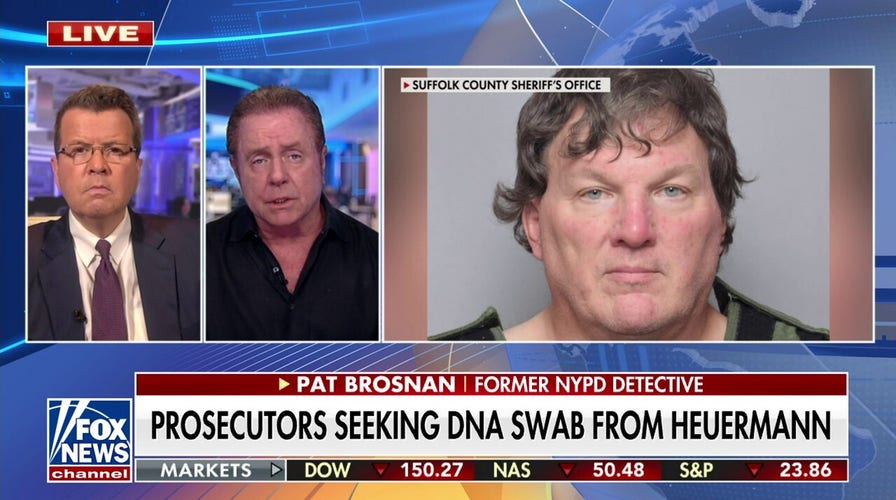 Video
Gilgo Beach murders: Prosecutors seek DNA swab from Rex Heuermann
Former NYPD detective Pat Brosnan says he can't imagine a judge refusing request to swab the defendant's cheek on "Your World."
Fifty years after his mutilated body was recovered among 16 others in a mass grave, a fresh facial rendering of "Swimsuit Boy" has been released as investigators try to identify the "Candy Man" serial killer's last unidentified victim.
Texas murderer Dean Corll – whose nickname came from his family's candy store across from the local school and his tendency to give free candy to children – paid teenagers David Owen Brooks and Elmer Wayne Henley $200 per boy lured to his death with the promise of parties and rides.
Between 1970 and 1973, Corll killed at least 28 teenagers and young men in Houston and Pasadena, ranging in age from 13 to 20. Each was raped and underwent sadistic abuse on the killer's "torture board" before they were strangled or shot with a .22-caliber pistol.
Henley – eligible for parole in October 2025 at 70 years old – shot Corll dead on Aug. 8, 1973. Fearing for his own life, he allegedly screamed, "I can't go on any longer! I can't have you kill all my friends!" before pulling the trigger, Texas Monthly reported.
EXTRAMARITAL AFFAIR TURNS INTO TEXAS MURDER CASE THAT COUPLE ALLEGEDLY TRIED TO HIDE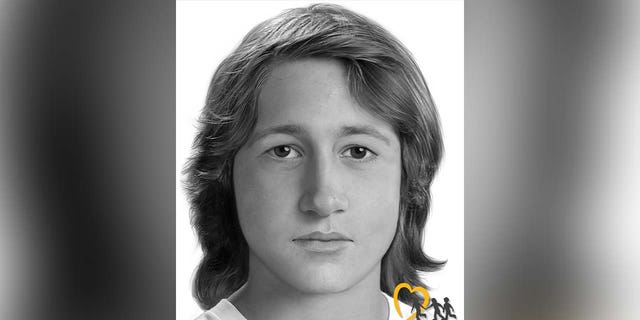 Of the 28 known victims of serial killer Dean Corll, only one has yet to be identified: a 15- to 18-year-old boy known only as the "Swimsuit Boy," "John Houston Doe" and reference number ML73-3356. (National Center for Missing & Exploited Children)
Henley, who has admitted direct involvement in six of the killings, then called Houston police to the house, telling an officer who was trying to read him his Miranda rights, "I don't care who knows about it, I have to get it off my chest," according to the Sarasota Journal.
Later that day, a shaken Henley led police to the rented boat shed on Silver Bell Street in southwest Houston where, over the course of three days, they would find 16 bodies wrapped in plastic or sheets and buried under a layer of lime, according to "Dean Corll: The True Story of The Houston Mass Murders: Historical Serial Killers and Murderers," by Jack Rosewood.
Brooks was also sent to prison after the crimes and died in 2020 while still incarcerated.
HOUSTON SERIAL KILLER'S COMPASSIONATE RELEASE CONSIDERATION SPARKS PROTEST FROM VICTIM'S FAMILY
next Image 1 of 4

The unidentified boy was found wearing a striped pair of Catalina brand swim trunks with an attached belt, pictured. (National Center for Missing & Exploited Children)

prev next Image 2 of 4

The victim wore cowboy boots with "NEOLITE" inscribed on the heel. (National Center for Missing & Exploited Children)

prev next Image 3 of 4

Pictured is a blood and dirt-free recreation of the shirt the unidentified teen was wearing when he was buried. (National Center for Missing & Exploited Children)

prev Image 4 of 4

A representation of the front of the shirt worn by Dean Corll's last unidentified victim when he was exhumed from a mass grave in August 1973. (National Center for Missing & Exploited Children)
"Swimsuit Boy," also known as "John Houston Doe" and by the reference number ML73-3356, is the last of these corpses – and other bodies found at Lake Sam Rayburn and High Island Beach – to be identified.
"This young man's friends and classmates would be in their late 60s to early 70s, and we hope that this new imagery reaches them and helps bring in that one single lead needed to resolve this case," Carol Schweitzer of the National Center for Missing & Exploited Children (NCMEC) said in a statement.
The NCMEC released the new image of "Swimsuit Boy" in an effort to identify him.
SUSPECTED GILGO BEACH SERIAL KILLER REX HEUERMANN TAKEN OFF JAIL'S SUICIDE WATCH, SHERIFF SAYS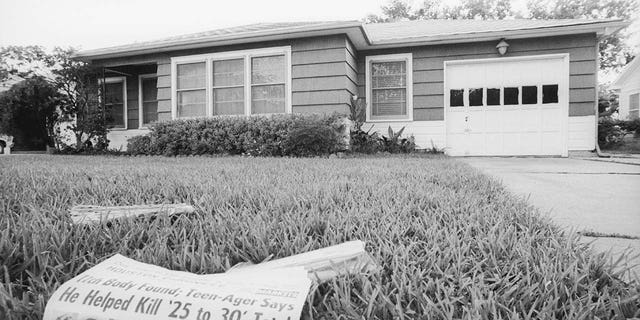 A newspaper headline tells the gruesome details of the sex-related murders of teenaged boys committed by electrician Dean Corll. His house, shown here, was torn down in February 2023. (Bettmann Archive/Getty Images)
Believed to be between 15 and 18, the boy had long brown hair and stood between 5 feet 2 inches and 5 feet 7 inches tall. He was White or possibly of Hispanic heritage.
He was found wearing a Catalina-brand striped swimsuit, 12-inch-high cowboy boots, dark-blue corduroy jeans and a beige '70s-style shirt with peace sign design on the back.
"We want to make sure we're creating an image that the public won't be fixated on because there's dirt or blood on the shirt," Colin McNally, a supervisor of NCMEC's forensic imaging unit, told ABC 13 of the recreations.
John Doe's skeleton indicated that he suffered from a slight case of spina bifida, which could have caused him pain or affected his stride.
His body was found in an advanced stage of decomposition, leading investigators to suspect that he was an earlier victim killed in 1971 or 1972.
PORTLAND SERIAL KILLER FEARS: VICTIMS' PARENTS SPEAK OUT AFTER 'CAREER CRIMINAL' NAMED AS PERSON OF INTEREST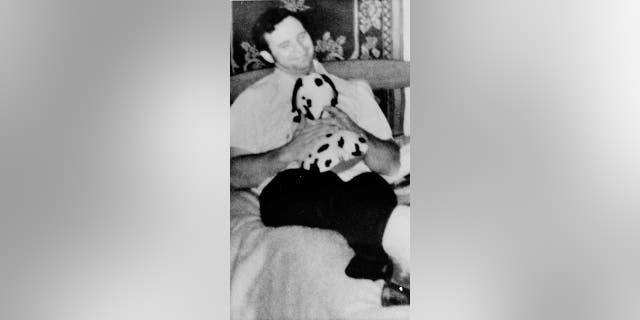 In this photo obtained by the Houston Chronicle, Dean Corll, the key figure in the Houston mass murders, is shown relaxing at his home. (AP Photo/Houston Chronicle)
Dr. Sharon Derrick, who spent 12 years striving to identify the boy with the Harris County Institute of Forensic Sciences, told the Houston Chronicle that he had "beautiful teeth."
From the time she began working on the "Houston Mass Murders" case, Derrick was able to identify seven of Corll's victims, according to Texas A&M University.
"When I got to the Harris County Medical Examiner's Office, one of the things I was charged with was looking through all the stored remains to see if there was any work that could be done on them," Derrick said. "I found three boxes that were labeled Houston Mass Murders."
"There was more than one individual in each box," she continued. "Out of all the individuals in the boxes, there's only one that we were not able to identify, and that's ML73-3356."
This latest attempt to identify this victim comes after Corll's final house, where he would take the lives of eight teenagers and where Henley would shoot him dead, was razed in February.
FAMILY OF SUSPECTED SERIAL KILLER REVEALS CHAOTIC MESS INSIDE ACCUSED MURDERER'S RAMSHACKLE HOME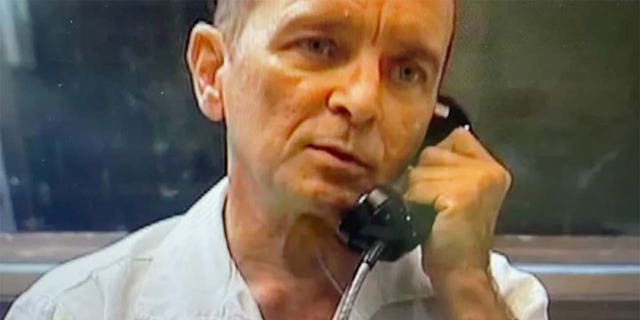 Elmer Wayne Henley is pictured here in prison. (KRIV)
It was purchased at almost $100,000 under market value by the Pasadena Economic Development Corp. in December 2022, per Harris County records. A city spokesperson told ABC 13 that the property would be used for the Little Vince Bayou Project, and a neighbor told the outlet that it would be a trail head.
"I feel for a lot of families, the lingering pain would still be there, if that place was there, so many memories," a neighbor told ABC 13.
"Just knowing I'm on the same street, I tell people, and that's the first thing people bring up: 'That's the Candy Man's house,'" she said.
CLICK HERE TO GET THE FOX NEWS APP
As recently as August 2021, Texas EquuSearch dug up and turned over the property's backyard in search for additional bodies but none were recovered.
Christina Coulter is a U.S. and World reporter for Fox News Digital. Email story tips to [email protected].