A remarkable new image of Saturn was captured by the Hubble Space Telescope.
NASA said in a release last week that the images mark the start of the planet's "spoke season" surrounding its equinox. The spoke season is when enigmatic features are visible across the planet's rings, though the cause of the spokes has yet to be fully explained.
Because Saturn is tilted on its axis, it has four seasons, like Earth. However, due to Saturn's much larger orbit, each season lasts for around seven Earth years. The equinox occurs when the rings are titled edge-on to the sun. The spokes will disappear when it is near summer or winter solstice there.
The spokes are expected to become increasingly prominent as the autumnal equinox of Saturn's Northern Hemisphere on May 6, 2025 draws near.
NEIL DEGRASSE TYSON SAYS JAMES WEBB SPACE TELESCOPE IS WINDOW TO UNIVERSE 'NEVER BEFORE ACHIEVED'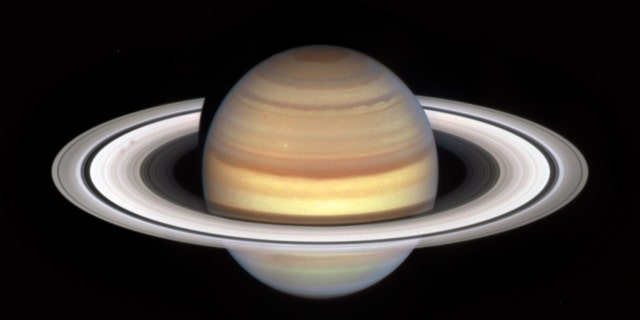 NASA's Hubble Space Telescope has observation time devoted to Saturn each year, thanks to the Outer Planet Atmospheres Legacy (OPAL) program, and the dynamic gas giant planet always shows us something new. (Credits: NASA, ESA, and Amy Simon (NASA-GSFC); Image Processing: Alyssa Pagan (STScI))
The cause of the spokes is suspected to be the planet's magnetic field. The spokes were first observed by NASA's Voyager mission in the early 1980s.
HUBBLE SPACE TELESCOPE REVEALS STUNNING STAR-STUDDED CLUSTER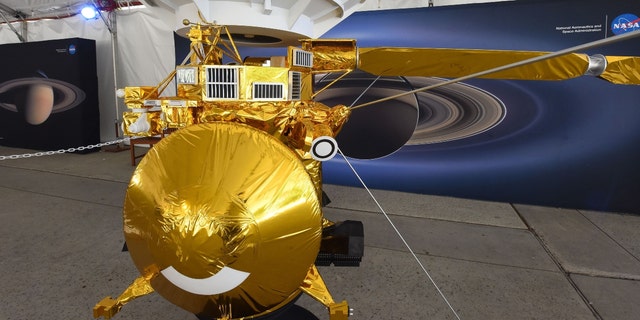 A model of the Cassini spacecraft is seen at NASA's Jet Propulsion Laboratory (JPL) Sept. 13, 2017, in Pasadena, California.  ((ROBYN BECK/AFP via Getty Images))
"Despite years of excellent observations by the Cassini mission, the precise beginning and duration of the spoke season is still unpredictable, rather like predicting the first storm during hurricane season," NASA senior planetary scientist Amy Simon, head of the Hubble Outer Planet Atmospheres Legacy (OPAL) program, said in a statement.
Saturn's last equinox occurred in 2009, when the Cassini spacecraft was orbiting the gas giant.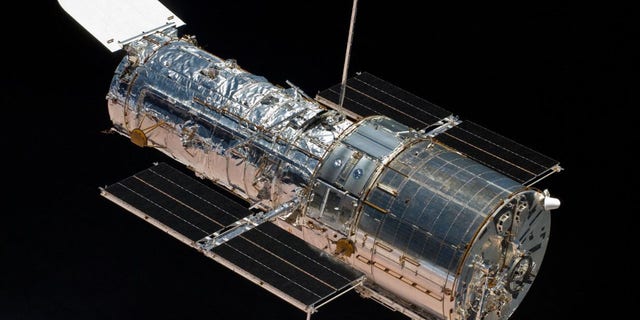 An astronaut aboard the space shuttle Atlantis captured this image of the Hubble Space Telescope on May 19, 2009. (NASA)
CLICK HERE TO GET THE FOX NEWS APP
"It's a fascinating magic trick of nature we only see on Saturn – for now at least," Simon said.