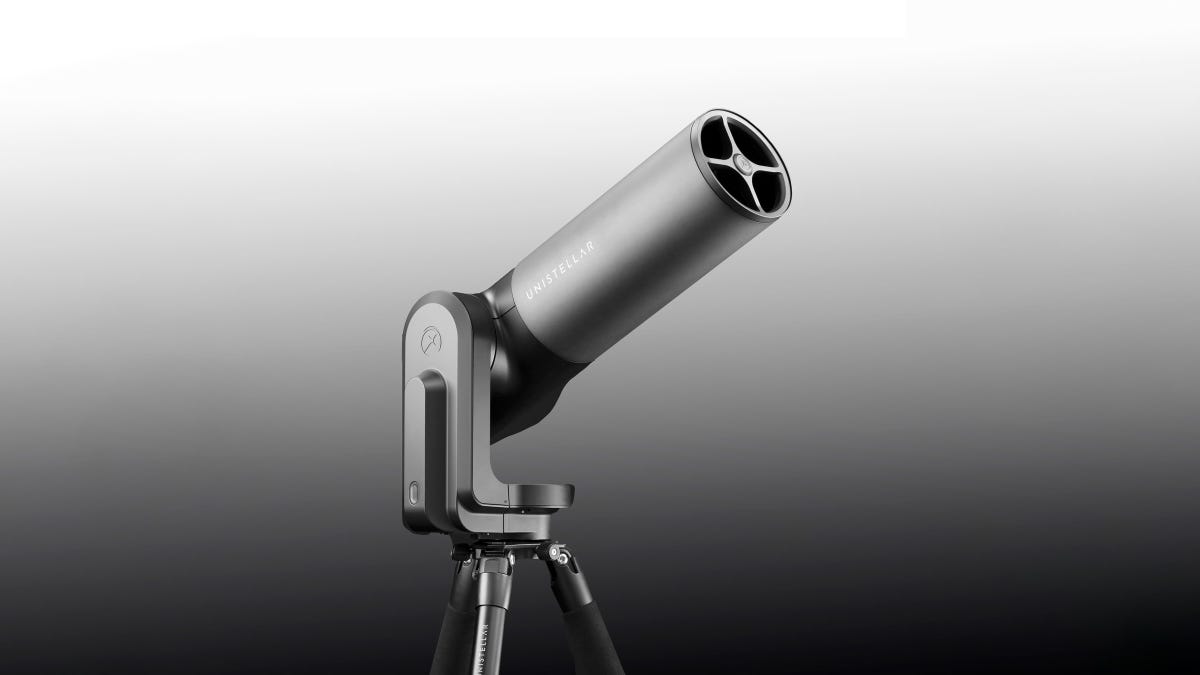 Unistellar's Equinox 2 digital telescope costs $2,499 and has better image sensors and software compared to the first-gen model.
Unistellar
Unistellar announced a new model in its line of smart digital telescopes at CES on Tuesday, the $2,499 Equinox 2, that will begin shipping in March. Thanks to image sensor and software updates, it can take better photos of stars, galaxies, nebulae and other astronomical objects than its predecessor.
The French company's products bypass much of the hassle of astronomy by figuring out their orientation on their own and then steering themselves toward celestial objects that you select with your smartphone app. The telescope uses the same technology to track subjects as they wheel across the sky, 
Compared with the first-generation Equinox, the new model increases sensor resolution from 4.9 megapixels to 6.2 megapixels, takes better planet photos and offers a wider field of view, said Franck Marchis, Unistellar's chief scientific officer and an exoplanet astronomer at the SETI Institute.
"That's important when you want to observe the moon or the sun, because they can fit entirely in the field of view," Marchis said.
The Equinox 2 is a notable step in the digitization of technology that formerly was analog. Instead of using careful setup and motors to counteract the Earth's rotation, it tracks celestial objects by knowing what it's pointed at and keeping it in view. And image processing technology can cut through haze and glare to let even inexperienced photographers take photos.
There are limits, though. Telescopes always will work better when the air is clear and the sky is dark. "We can remove light pollution, but there is a moment where there is no miracle possible," Marchis said.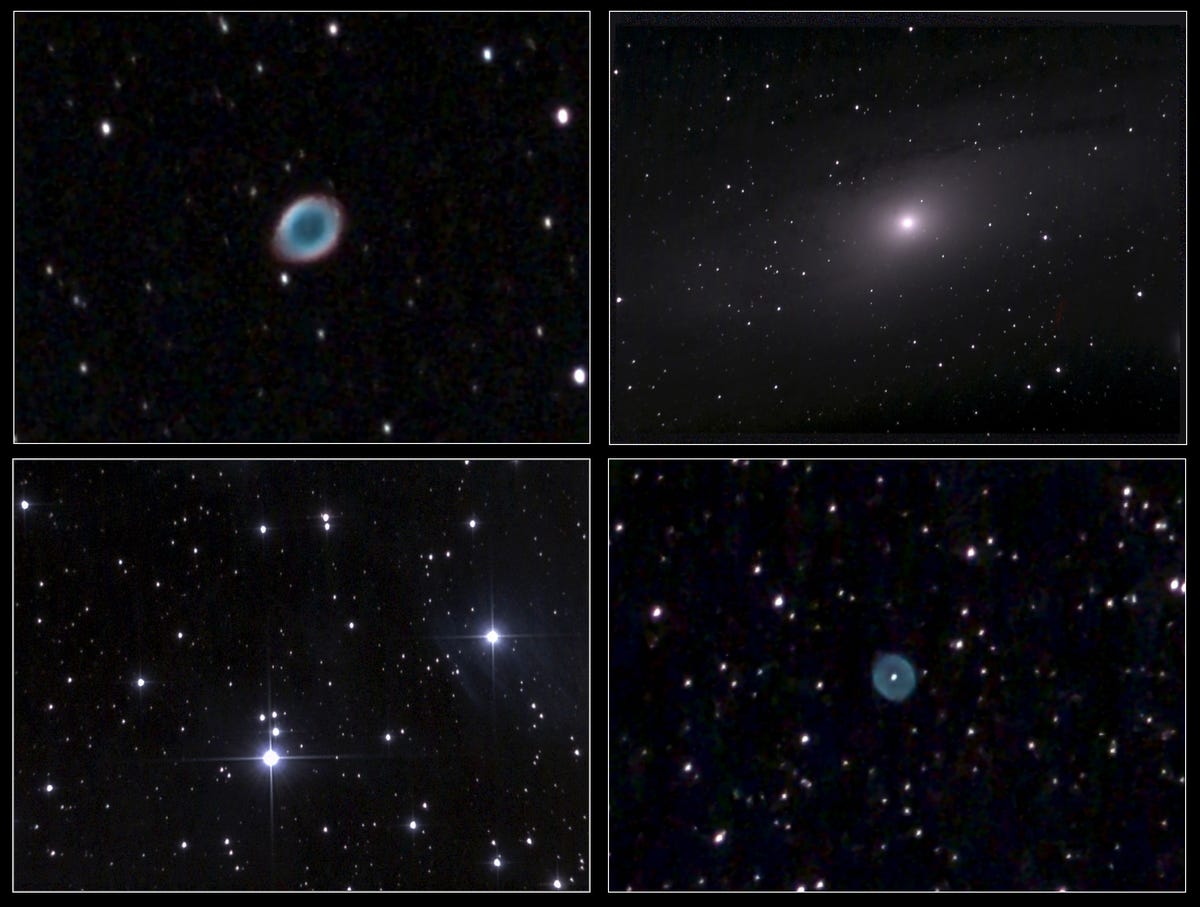 Some photos taken with Unistellar's somewhat higher-end EVscope 2, clockwise from upper left: M57, the Ring Nebula; M31, the Andromeda galaxy; NGC 1501, the Blue Oyster Nebula; and M45, the Pleiades star cluster with some faint wisps of its dust cloud. 

Stephen Shankland/CNET

The $2,499 price tag isn't cheap, but it's less than the $3,999 flagship EVscope 2 digital telescope. The higher-end model's main differences are a viewfinder and a higher-resolution 7.7 megapixel sensor. The viewfinder offers an immediate way to peer at the heavens, but you can still see what the Equinox 2 is pointed at through the Android or iOS app that also houses most telescope controls.
Unistellar telescopes also can contribute to citizen science projects.
Most notably so far, 31 citizen scientists in nine countries used their Unistellar telescopes to help pin down how fast a Jupiter-like planet called Kepler-167e orbits its sun. The results were published in December in Astrophysical Journal Letters. Their method involved detecting a change in brightness when the planet passed in front of its sun.