close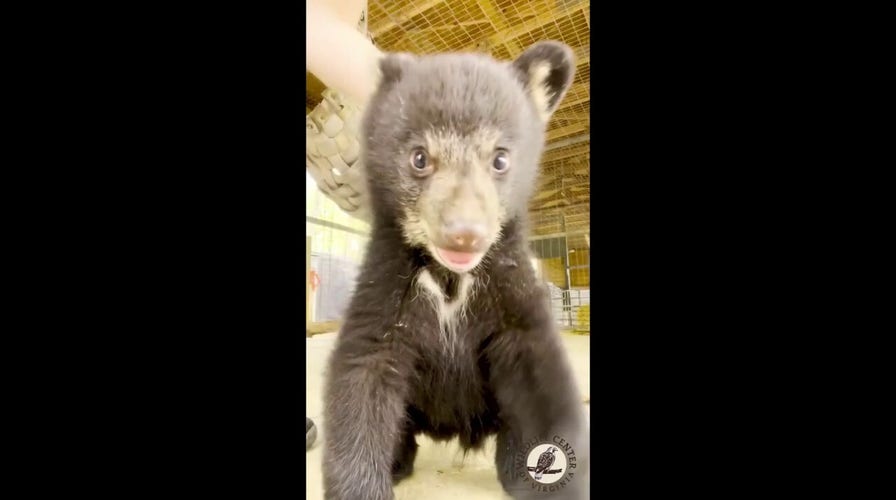 Video
Playful bear cubs steal hearts at Virginia wildlife center
Energetic bear cubs play with rehabilitation staff after arriving at a wildlife center. Credit: Wildlife Center of Virginia/AMAZING ANIMALS+ /TMX
African conservationists are hoping that artificial intelligence (AI) powered cameras could help aid in the protection of endangered species, such as the forest and savannah elephants.
"We must urgently put an end to poaching and ensure that sufficient suitable habitat for both forest and savanna elephants is conserved," Dr. Bruno Oberle, Director-General of the International Union for the Conservation of Nature (IUCN), said when discussing the potential new technology.
The cameras, developed in collaboration between Dutch tech start-up Hack the Planet and British scientists at Stirling University, will be able to detect different animal species and humans in real time and provide live alerts to local villages and rangers, Stirling wrote in a press release.
A pilot test of the tech, which works with satellites and a range of networks including Wi-Fi, long-rage radio and cellular coverage, immediately labeled images and sent out warnings calling for help.
MEMPHIS 'SNAKE FACTORY' RELEASE PINE SNAKES IN LOUISIANA FOREST TO HELP THE THREATENED SPECIES THRIVE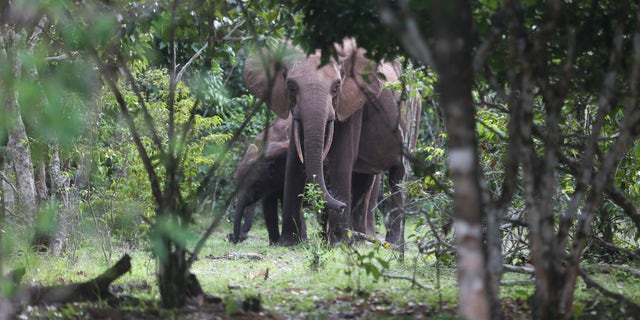 Elephants graze in the in Loango Park on March 15, 2022. (Steeve Jordan/AFP via Getty Images)
The cameras also were able to help deter elephants from wandering into a village in search of food, preventing a potential conflict from occurring.
"Real-time data from smart cameras and other sensors could revolutionize how we monitor and protect the world's most threatened ecosystems," Dr. Robin Whytock, Post-doctoral Researcher at the University of Stirling, said of the study. "The advances made in this study show that real-time data could be used to make better decisions during time-critical situations."
DEADLY BIRD FLU THREATENS CALIFORNIA CONDORS ALREADY ON THE BRINK OF EXTINCTION
The pilot program involved five camera systems that took over 800 photos over 72 days, only 217 of which were of elephants. Researchers determined that the AI system had achieved an 82% accuracy in recognizing elephants and had an average alert time of seven minutes.
The system will be able to also help catch poachers and ensure the safety of endangered animals. Researchers tested the system in Gabon, which home to 60-70% of Africa's forest elephants, around 95,000 overall, according to the Wildlife Conservation Society (WCS).
HUGE ALLIGATOR SWIMMING IN ALABAMA OCEAN SHOCKS BEACH-GOERS: 'NEVER CHARGED OR HISSED'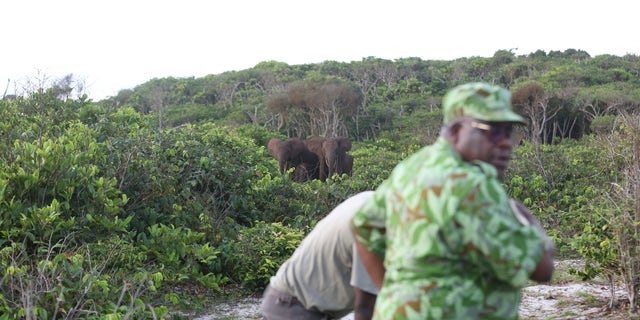 Elephants graz in Loango Park on March 15, 2022. (Steeve Jordan/AFP via Getty Images)
The WCS referenced a 2019 study that argued for the protection of elephants as a means of improving the planet's ability to fight climate change, as researchers determined that elephant foraging removed smaller trees and promoted the growth of larger trees that could store more carbon.
CLICK HERE TO GET THE FOX NEWS APP
But elephants have moved onto the IUCN's "red list" of threatened species, which makes them "critically endangered" and possibly extinct in some areas previously identified as their natural habitat.
The population continues to decline due to deforestation and ivory poaching, with ivory selling at around $3,300 per pound in an industry worth around $23 billion per year, according to Wild Aid.
Peter Aitken is a Fox News Digital reporter with a focus on national and global news.