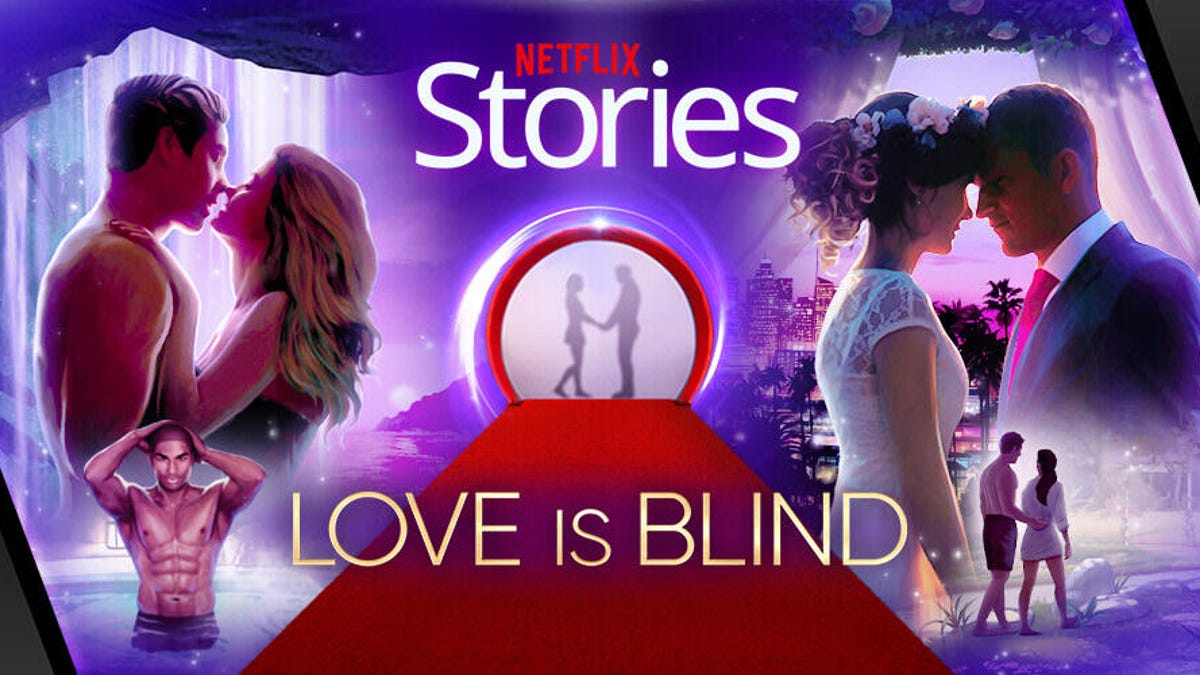 Netflix
Netflix announced Tuesday that it's putting out a new simulation game based on the hit Love Is Blind reality series — a dating show where contestants court each other by speaking through a wall, never meeting face-to-face and staying "blind" until there's been a marriage proposal.
The game will be the first in Netflix's Stories series — an "interactive, narrative" game, according to a company blog post, that virtually plops users into the world of one of the streaming giant's hit series. A game trailer posted to the blog walks you through how you'd create your character's look, choose how to engage with some the dating drama and make decisions on propositions from a virtual suitor.
The Love Is Blind game is available as an app and it launches Sept. 19. It ties in with season 5 of Love Is Blind, which comes out Sept. 22. The game will carry no extra cost as long as you're a Netflix subscriber — it's "included with all Netflix memberships," according to the blog post. Other shows by Netflix, including Money Heist and Virgin River, will also eventually be added to the Stories app, along with more titles.
Netflix has been expanding into the gaming world, announcing earlier this year that it would be adding 40 new games in 2023, and it's building up a catalog of new titles.
You can pre-register for the app on both Apple's App Store for iPhones and the Google Play Store for Android phones, so that the app will automatically install when it launches.
Read more: Netflix Tests New TV Game Feature
Best Streaming Services of 2023 See at Cnet