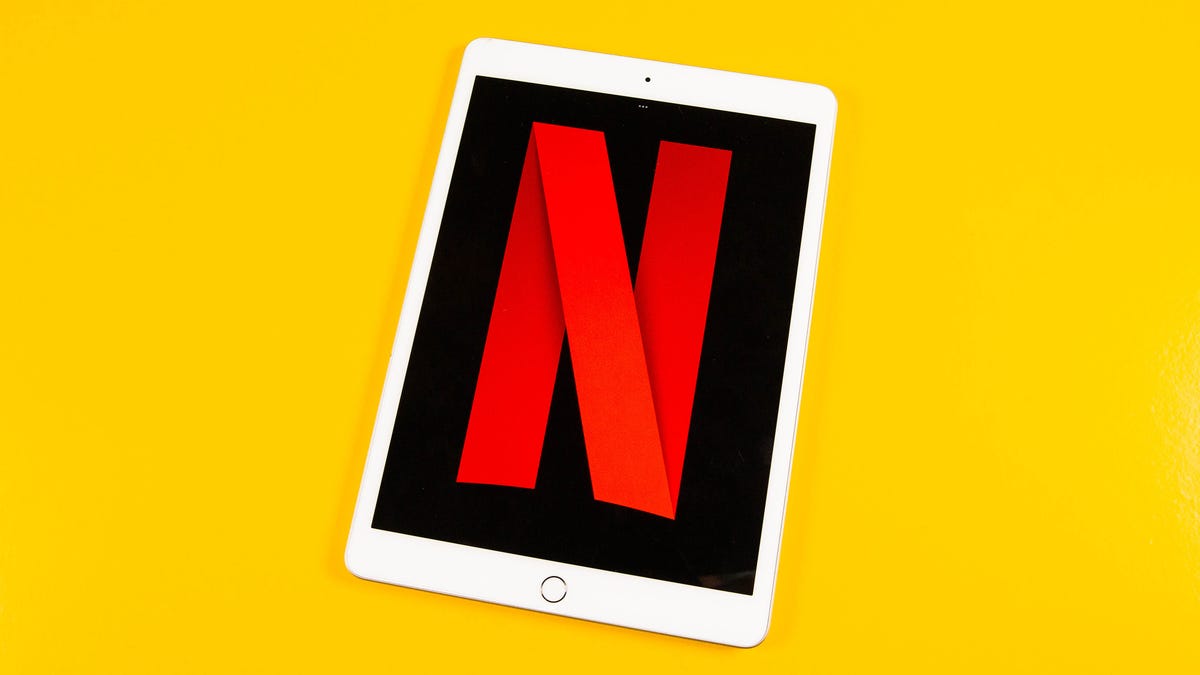 Sarah Tew/CNET
Netflix's founder and chief executive for 25 years, Reed Hastings, is stepping down from his co-CEO role to serve instead as the executive chairman. Current co-CEO Ted Sarandos will continue to lead the streaming giant, and he will be joined by new co-CEO Greg Peters, who has been Netflix's chief operating officer for three years and chief product officer for six.  
The succession was announced Thursday as Netflix reported better-than-expected growth in the fourth quarter, to end a turbulent year that earlier included the company's first subscriber losses in a decade. 
Netflix, the world's dominant streaming-video subscription service, said members increased by 7.66 million to 230.75 million total between October and December. That beats Netflix's October's guidance to add 4.5 million new members. It also beats analysts' average expectation, which was slightly more optimistic at 4.57 million new members, according to Refinitiv.
Shares were up 6.1% percent at $335.01 in recent after-hours trade. Through the close, the stock has lost more than a third of its value in the last 12 months as Netflix's membership-growth drama and worries about the wider economy made investors anxious.
In a separate post about his decision to step down as chief, Hastings wrote that he had already been delegating the management to Sarandos and Peters for more than two years. 
"It was a baptism by fire, given COVID and recent challenges within our business," Hastings said. "But they've both managed incredibly well, ensuring Netflix continues to improve and developing a clear path to reaccelerate our revenue and earnings growth. So the board and I believe it's the right time to complete my succession."
Before this year, Netflix's unflagging subscriber growth pushed nearly all of Hollywood's major media companies to embrace streaming as the future of TV. Pouring billions of dollars into their own streaming operations, a so-called streaming wars brought about a wave of new services, including Apple TV Plus, Disney Plus, HBO Max, Peacock and Paramount Plus. 
The flood of streaming options complicates how many services you must use (and, often, pay for) to watch your favorite shows and movies online. But it also ratcheted up Netflix's competition, intensifying the company's battle to win new members and keep the ones it has. The pressure has pushed Netflix to pursue strategies it had dismissed or avoided for years: The company launched cheaper subscriptions supported by advertising in November, and it will broaden a password-sharing crackdown this year to more countries than the few Latin American markets where it's already testing account-sharing fees. 
Thursday, Netflix said the password fees would start rolling out more broadly later in the first quarter. 
It also said that members on its new ad-supported plan are watching more than the company expected, with their engagement consistent with that of ad-free members. "Also, as expected, we've seen very little switching from other plans," Netflix said — meaning it believes people aren't trading down to the cheaper, ad-supported level from a pricier, ad-free one very much. 
More streaming advice
10 Ways to Save Money on Streaming
How to Cut the Cable TV Cord in 2023
See More at Streaming TV Insider
In the fourth quarter, Netflix added 910,000 streaming customers in the US and Canada for a total of 74.3 million. In Europe, Middle East and Africa, membership increased by 3.2 million to 76.73 million. In Latin America, subscribers grew by 1.76 million to 41.7 million. And in the Asia Pacific region, 1.8 million new members widened its base there to 38.02 million.
Overall, Netflix reported a profit of $55.3 million, or 12 cents a share, compared with $607.4 million, or $1.33 a share, a year earlier. Revenue increased 1.9% to $7.852 billion.
Analysts had anticipated profit would be an upside surprise, predicting earnings per share of 45 cents versus Netflix's guidance for 36 cents. The consensus estimate for revenue was $7.848 billion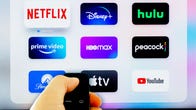 Now playing:
Watch this:

Why Streaming Is Getting More Expensive
7:08