close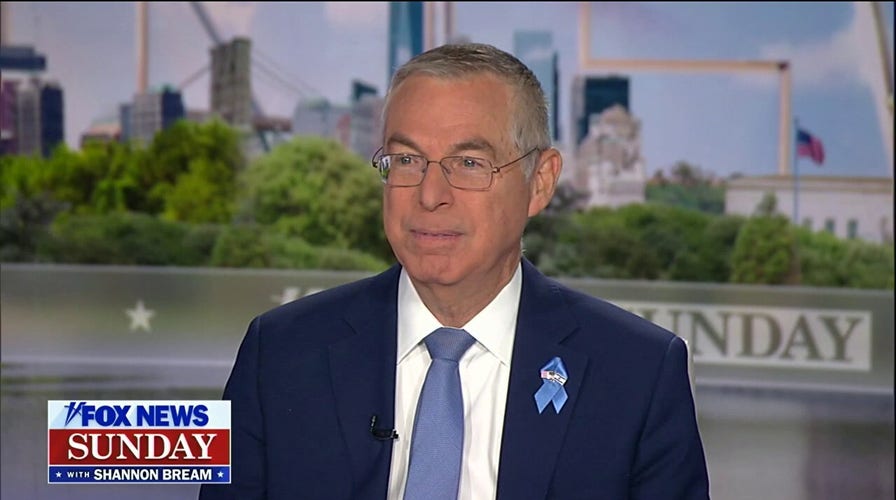 Video
Palestinians 'don't like us, but they don't like Hamas either': Herzog
Israeli Ambassador to the United States Michael Herzog discusses the pause in fighting, responds to international criticism and calls for a cease-fire, and sends a message to U.S. lawmakers about aid packages.
Prime Minister Benjamin Netanyahu on Sunday vowed that Israeli forces must "destroy Hamas" in order to secure the future of Palestinians as well as the Jewish state.
"If you want peace, destroy Hamas. If you want security, destroy Hamas. If you want a future for Israel, the Palestinians, the Middle East, destroy Hamas," Netanyahu told "Meet the Press" host Kristen Welker during an appearance on the NBC Sunday program. "We're absolutely intent on achieving it. And what I can tell you, [Kristen], is given the extraordinary performance of the Israeli army in the last few days, the last few weeks, we're going to achieve it. We'll do it with as few civilian casualties as we can and with maximum casualties on the Hamas terrorists, which we are achieving day by day, hour by hour, will complete the task."
Vowing that the goal is to minimize civilian casualties, Netanyahu said he has not set a deadline for defeating Hamas, but he predicted the task would not take many years and would take less time than it took the United States and the international coalition to defeat ISIS or to defeat al Qaeda. Netanyahu did not have a concrete answer on when a deal would be secured with Hamas about the release of hostages but vowed that "military pressure" via the operation in Gaza is maintaining proper pressure for an agreement to eventually be reached.
Netanyahu also told Welker that a "new authority" or a "new administration" will be needed to govern Gaza after the war but that the specifics are too early to determine.
YOON WARNS SOUTH KOREA, UNITED STATES MUST BE READY FOR 'HAMAS-STYLE' SURPRISE ATTACK FROM NORTH KOREA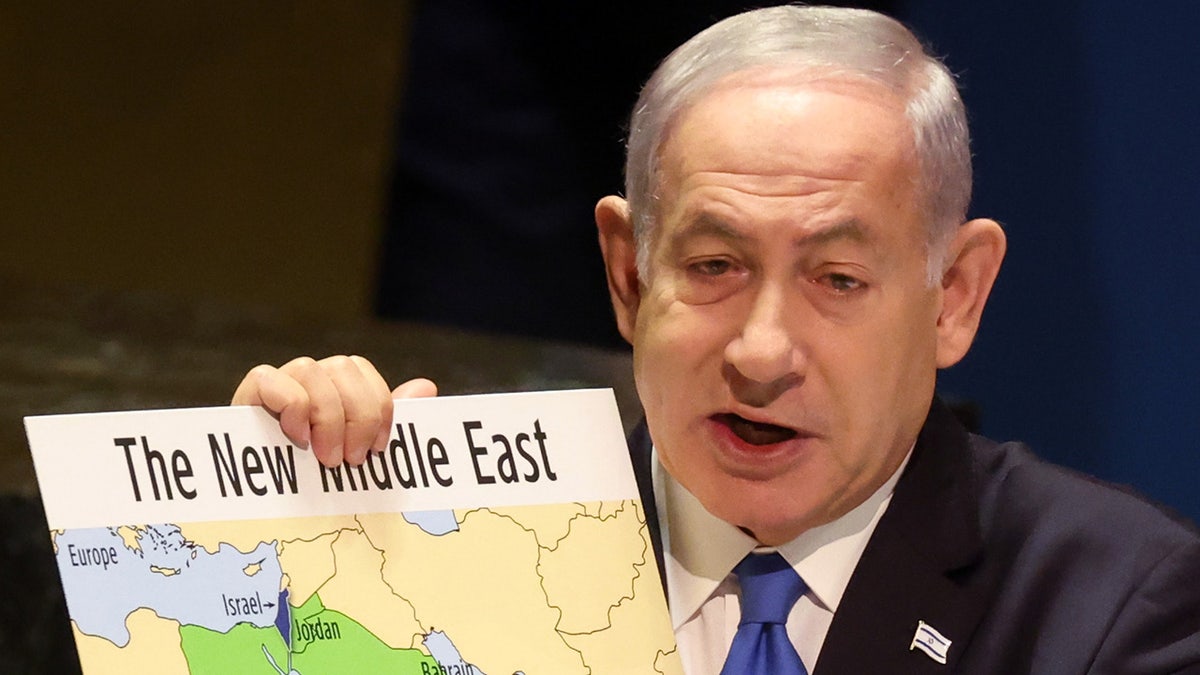 Israeli Prime Minister Benjamin Netanyahu addresses world leaders during the United Nations General Assembly on Sept. 22, 2023, in New York City. (Spencer Platt / Getty Images)
Netanyahu also appeared on CNN's "State of the Union" on Sunday and addressed reports of people being trapped at Al-Shifa Hospital inside Gaza amid heavy Israeli shelling. Israeli officials have accused Hamas of building terror infrastructure under hospitals, and Netanyahu has said he called on the international community for help getting people out.
"We've called to evacuate all the patients from that hospital," Netanyahu told CNN.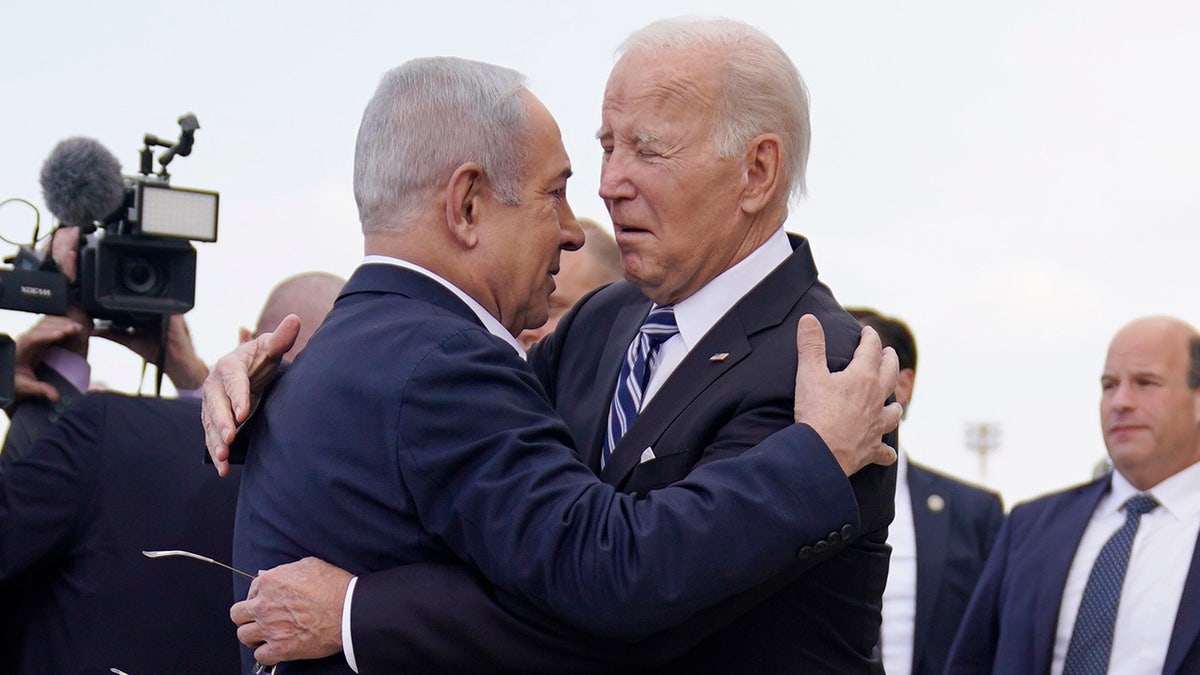 President Biden, right, is greeted by Israeli Prime Minister Benjamin Netanyahu after arriving at Ben Gurion International Airport, Oct. 18, 2023, in Tel Aviv, Israel. (AP Photo / Evan Vucci)
LONDON POLICE SEEK TO ID THOSE IN 'RACIALLY AGGRAVATED ALTERCATION' AT METRO STATION AMID ANTI-ISRAEL PROTESTS
"And in fact, 100 or so have already been evacuated," Netanyahu said. "I've called for field hospitals. The French president has sent a floating hospital ship. I've asked the [United Arab] Emirates to send a field hospital. They have. And other countries have done the same. I expect the U.N. to build it. So, there's no reason why we just can't take the patients out of there instead of letting Hamas use it as a command center for terrorism, for the rockets that they fire against Israel, for the terror tunnels that they use to kill Israeli civilians."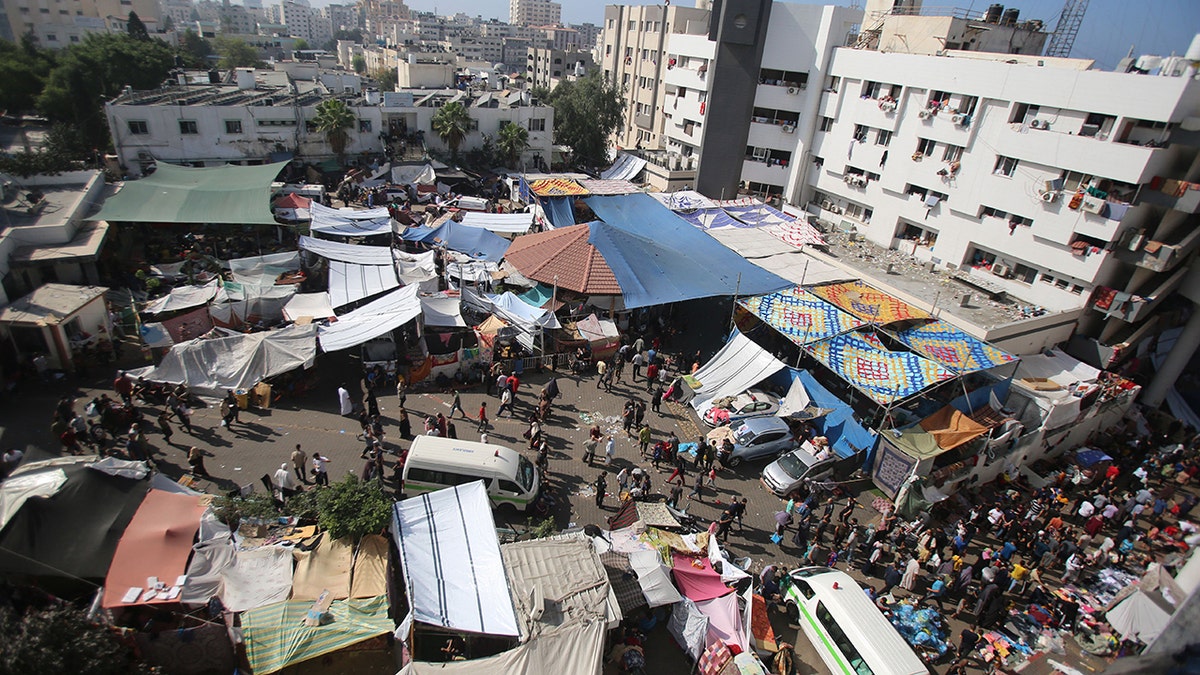 This view shows the compound of Al-Shifa Hospital in Gaza City on Nov. 7, 2023, amid the ongoing battles between Israel and Hamas. (Bashar Taleb / AFP via Getty Images)
The prime minister also had a message for those protesting against Israel in Europe, the United States and across the world as the war rages against Hamas.
CLICK HERE TO GET THE FOX NEWS APP
"But those who are those who protest for Hamas, you're protesting for sheer evil," Netanyahu said during his NBC appearance. "There are a lot of misguided people out there who don't know the facts. You're talking to people who deliberately targeted civilians – raped and murdered, women were raped – who beheaded men, who burned babies alive, who kidnaped little babies in the hospital, [and the] Holocaust survivors, you name it. These are the people that you supporting now."
Danielle Wallace is a reporter for Fox News Digital covering politics, crime, police and more. Story tips can be sent to [email protected] and on Twitter: @danimwallace.