close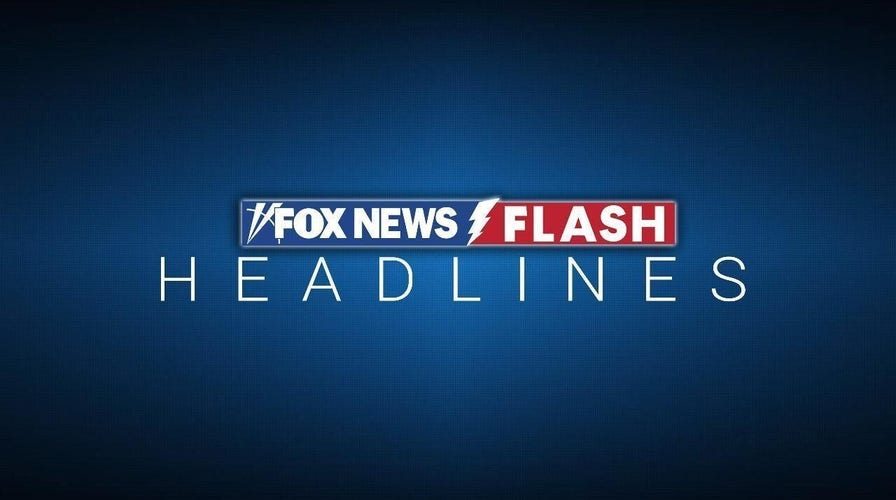 Video
Fox News Flash top headlines for April 26
Fox News Flash top headlines are here. Check out what's clicking on Foxnews.com.
Nepal's new government, led by a communist prime minister, will be giving priority to enhancing relationship with both its giant neighbors India and China, but won't use them against each other for its own benefit, the newly appointed foreign minister said Wednesday.
Foreign Minister Narayan Prakash Saud told The Associated Press in an interview that Prime Minister Pushpa Kamal Dahal is set to make his first official trip abroad to India since taking over power earlier this year.
Nepal is covered on three sides by India and shares an open border, while the highest Himalayan peaks are divided between Nepal and China. The two Asian giants compete for influence over the tiny nation, showering it with financial aid and investments.
Saud, however, said the government would continue to maintain good relationship with both countries and would not do anything to hamper ties with either of the neighbors.
NEPAL PRIME MINISTER DECLARES NATIONAL DAY OF MOURNING; PANEL TO INVESTIGATE CAUSE OF PLANE CRASH
"We will never use the two nations against each other for our own benefit. We will not interfere with their internal matters of their countries, and we would also want that no other country should interfere with out internal issues," Saud said.
Until recently, India had been a dominant force in Nepal but China's involvement has begun to grow. China's investments include the building of airports, highways and hydro-power projects. Nepal, however, is dependent on India for all its oil needs and much of necessary supplies and medicines.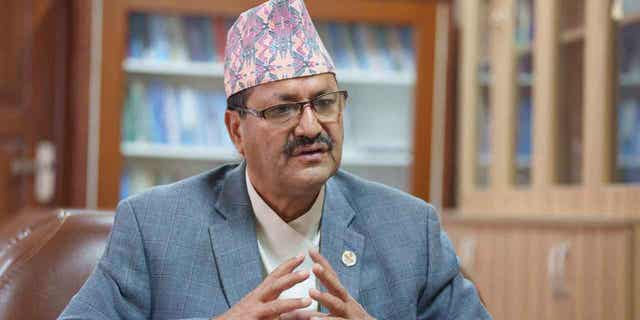 Nepal's Foreign Minister Narayan Prakash Saud is shown during an interview in Kathmandu, Nepal, on April 26, 2023. Nepal's new government will be giving priority to enhancing its relationships with India and China. (AP Photo/Niranjan Shrestha)
India and China's bids for influence in Nepal are part of a greater regional power struggle. China views Nepal as key to its massive transcontinental infrastructure Belt and Road Initiative that builds on old Silk Road routes that once connected China to the West.
DOZENS KILLED IN NEPAL PLANE CRASH AFTER AIRCRAFT PLUMMETS INTO RIVER GORGE
India has been wary of Nepal since a communist government was elected in 2017. Again, after the election in late 2022, a coalition government headed by a communist prime minister has taken over.
Relations with India soured in 2015, when India supported protests by ethnic groups in southern Nepal against a new constitution and even imposed an unofficial economic blockade, shutting down the supply of oil and goods over the border.
The date of the prime minister's India visit is not fixed yet but is likely to be within weeks, Saud said.
"During the prime minister's visit, there is going to be important discussion on water resources projects, trade and exporting electricity to third countries," Saud said.
CLICK HERE TO GET THE FOX NEWS APP
"There are several mechanisms for discussions on issues concerning the two nations, which have been stalled and unable to be active for several reasons including COVID-19," he said. "We are going to try and activate those mechanisms."
Both Nepal and India have set up committees to work on issues related to border disputes, sharing river waters and even a friendship treaty that is long due to be reviewed.