close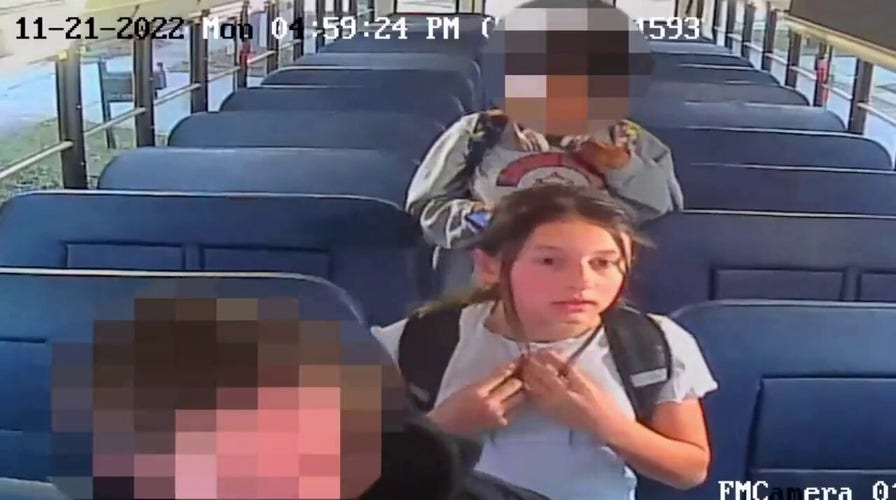 Video
FBI releases video of missing North Carolina 11-year-old Madalina Cojocari getting off school bus
The FBI released video showing sixth-grader Madalina Cojocari getting off the school bus on Nov. 21, 2022, at 4:59 p.m. in Cornelius, North Carolina.
North Carolina authorities renewed their plea for information regarding the whereabouts of Madalina Cojocari on Monday, marking the 42nd day since the 11-year-old girl seemingly vanished after being spotted on camera getting off her school bus with other children in her upscale Charlotte suburban neighborhood.
"It has been 42 days since Madalina was last seen as she got off of her school bus on November 21st, 2022," the Cornelius Police Department said in a new post to Facebook. "We need your assistance in finding her. If you have firsthand information that could help detectives, please contact the Cornelius Police Department at 704-892-1363 or 1-800-Call FBI. #FindMadalina."
Last week, a court temporarily sealed search warrants related to the girl's disappearance, Assistant District Attorney of Mecklenburg County William Biggers confirmed in a statement Friday to Queen City News. Law enforcement on Dec. 21 searched the two-story brick home of Cojocari's mother, 37-year-old Diana Cojocari, and the girl's stepfather, 60-year-old Christopher Palmiter, in the affluent suburban town of Cornelius, located along Lake Norman, where the couple has reportedly resided since 2017.
According to The Daily Mail, Palmiter's attorney, Brandon Roseman, and two private investigators returned to the home on Friday and were spotted around the backyard fire pit, where the family allegedly burned couch cushions around the time the girl went missing in November – though still unbeknownst to police then.
PARENTS 'CLEARLY' HIDING INFORMATION ABOUT MISSING 11-YEAR-OLD: POLICE
Both the mother and stepfather were arrested on Dec. 17 and charged with failing to report a missing child to law enforcement. They remain held on $250,000 and $200,000 bonds respectively, but a judge ordered that the mother and stepfather surrender their passport should they be released. Last week, the FBI cited more than 250 leads in the case.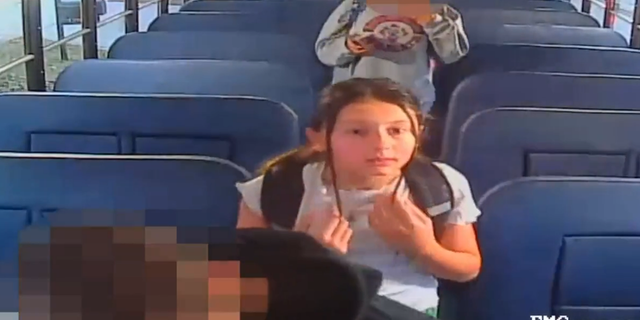 A photo of missing 11-year-old Madalina Cojocari, who was last seen on Nov. 23, 2022.
(Twitter/@FBICharlotte)
On Monday, the Cornelius Police Department again shared an FBI missing person poster for Cojocari, who was last seen on surveillance video getting off a school bus with other children outside her home in Cornelius on Nov. 21 and has not been seen since. After the school resource officer and counselor tried several times to contact the sixth-grader's mother about extended absences, the woman agreed to bring her daughter to school – but instead showed up alone on Dec. 15, according to Cornelius Police Capt. Jennifer Thompson.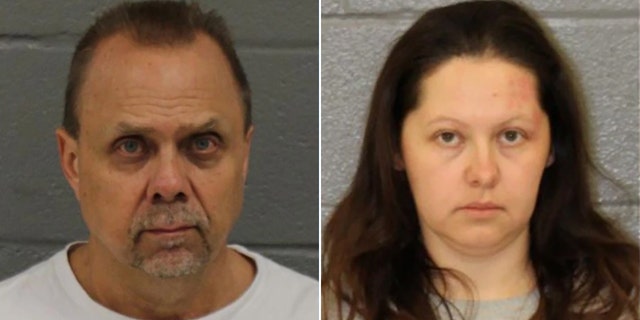 Cornelius police arrested stepfather, Christopher Palmiter, 60, and her mother, Diana Cojocari, for failing to report the disappearance of missing 11-year-old Madalina Cojocari.
(Mecklenburg County Detention Center)
The girl's parents reported they had not seen the girl since Nov. 23, according to the FBI. Shortly afterward, Palmiter reportedly left for a road trip to visit family in Michigan.
When pressed by law enforcement over the delay, the mother allegedly remarked that she felt revealing her daughter's disappearance sooner could "cause conflict" between her and the girl's stepfather, WCNC reported. The elder Cojocari also allegedly told investigators that she believed Palmiter "put her family in danger" but did not elaborate.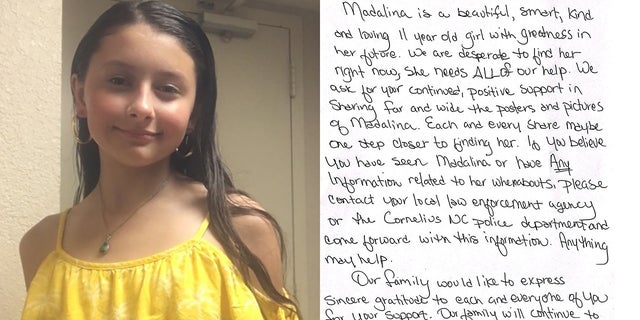 Investigators on shared a handwritten, personal message from the family of Madalina Cojocari.
(FBI Charlotte / Cornelius Police Department)
The mother and daughter immigrated to the U.S. from the eastern European country of Moldova. The stepdad also reportedly has family in the country. There, the elder Cojocari reportedly participated in a reality TV show about weight loss in 2014, and a girl – possibly Madalina – is seen in one clip standing behind her. Romanian journalist Iosefina Pascal, who has done research on the mother and daughter's time in Moldova, told WCCB the elder Cojocari never met Palmiter in person before getting engaged to the man 23 years her senior.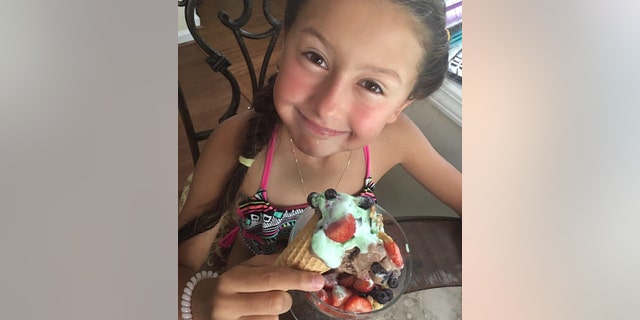 Investigators said Madalina Cojocari, a 6th-grader, loves horses and ice cream.
(FBI Charlotte)
The missing girl is described as White with brown hair, brown eyes and standing about 4-foot-10-inches tall and weighing 90 pounds. She was last seen wearing jeans, pink, purple and white Adidas shoes, and a white t-shirt and jacket, according to the FBI.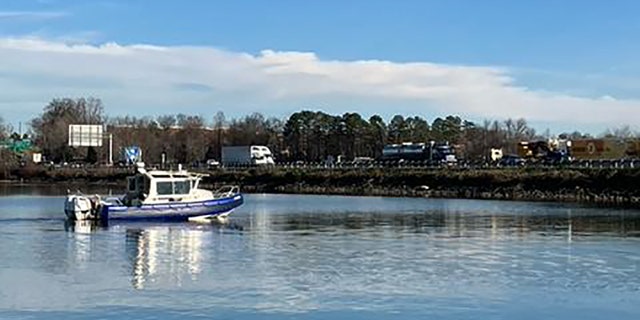 Last month, FBI and police said investigators were expanding their search to include Lake Cornelius as "part of the normal investigative process."
(FBI Charlotte)
CLICK HERE TO GET THE FOX NEWS APP
The FBI missing person poster instructs anyone with information concerning the whereabouts of Cojocari to contact the Cornelius Police Department at (704) 892-7773 or contact their local FBI office, the nearest American Embassy or Consulate or submit a tip online at tips.fbi.gov.
Danielle Wallace is a reporter for Fox News Digital covering politics, crime, police and more. Story tips can be sent to [email protected] and on Twitter: @danimwallace.