The National Archives and Records Administration (NARA) said it's in possession of over 5,300 emails and documents potentially containing pseudonyms that President Biden reportedly used during his vice presidency, a new lawsuit reveals.
The Southeastern Legal Foundation (SLF) sued NARA on Monday demanding all Biden vice presidential records and communications related to three email accounts: robinw[email protected], [email protected] and [email protected].
According to House Republicans investigating the Biden family, those are the pseudonyms then-Vice President Biden used to communicate with his son, Hunter Biden.
President Biden, left, and his son Hunter Biden, right.  (NICHOLAS KAMM/AFP via Getty Images)
COMER DEMANDS NATIONAL ARCHIVES FORK OVER UNREDACTED EMAILS INVOLVING HUNTER BIDEN. UKRAINE, BURISMA
The SLF said it filed a Freedom of Information Act (FOIA) request in June 2022 for the records but has not seen a single document.
NARA appeared to confirm the existence of over 5,000 potentially responsive documents to the foundation's FOIA request in a June 2022 email revealed as part of the lawsuit.
"We have performed a search of our collection for Vice Presidential records related to your request and have identified approximately 5,138 email messages, 25 electronic files and 200 pages of potentially responsive records that must be processed in order to respond to your request," read the email on June 24, 2022.
BIDEN'S NARRATIVE ON NEVER DISCUSSING BUSINESS DEALS WITH HUNTER CONTINUES TO CRUMBLE
"Please keep in mind that these totals are an estimate and that all material processed may not be applicable to your specific topic," it continued. "The staff of the Archival Operations Division is currently processing and reviewing FOIA requests that precede your request. To treat everyone equitably, we have placed your request in our Complex queue by the date it was received in our office."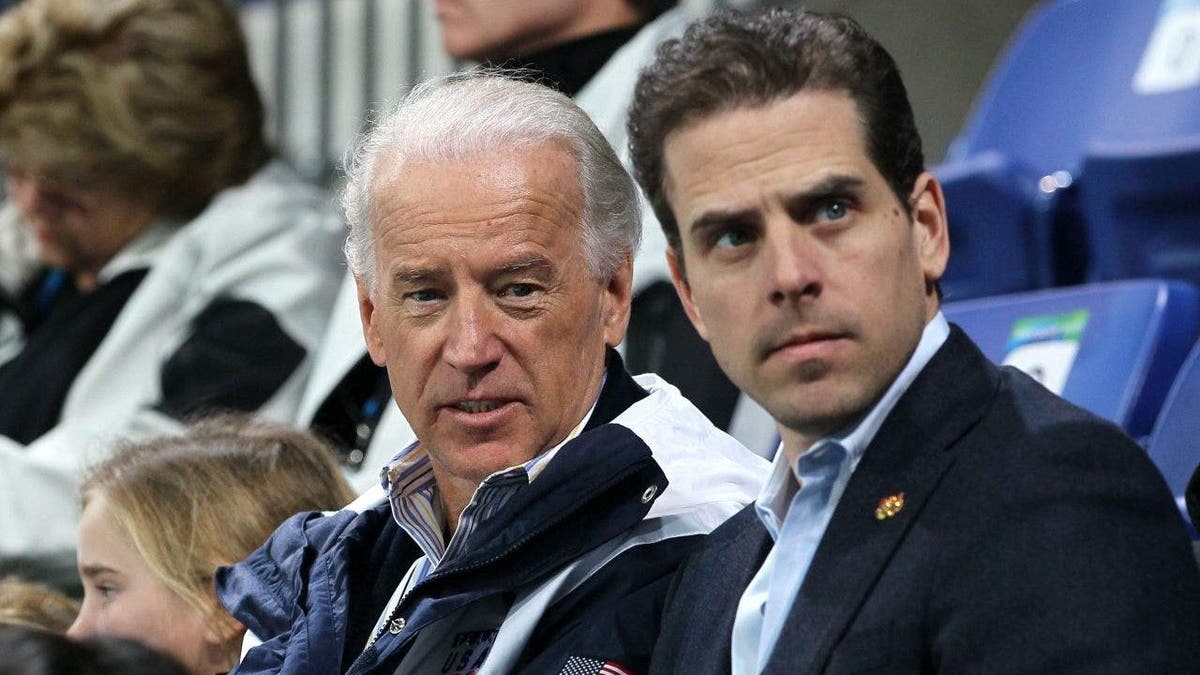 United States vice-president Joe Biden (L) and his son Hunter Biden (R) attend a women's ice hockey preliminary game between the United States and China at UBC Thunderbird Arena on February 14, 2010, in Vancouver, Canada. (Photo by Bruce Bennett/Getty Images)
The SLF's Braden Boucek said in a press release that NARA's "continued unreasonable delays have forced SLF to file this lawsuit."
"Public transparency is the most vital check the citizens have for holding our political class accountable," Boucek said. "After over a year of trying to work with NARA, its continued unreasonable delays have forced SLF to file this lawsuit."
The lawsuit comes after House Oversight Committee Chairman Rep. James Comer sent a letter to NARA requesting unredacted emails communications between Biden and his son related to Ukraine and Burisma and all documents related to the pseudonyms.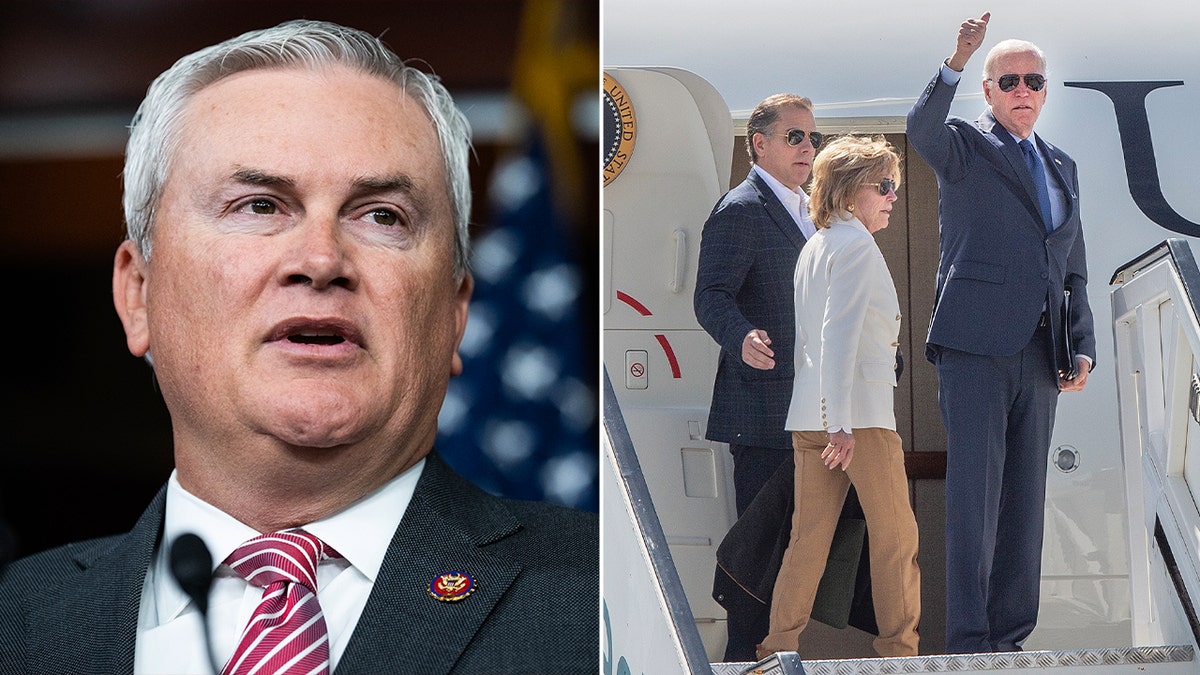 House Oversight Committee Chairman Rep. James Comer (L), Hunter Biden, Valerie Biden and President Biden (R) (Fox News)
HOUSE GOP RELEASES BANK RECORDS ON HUNTER BIDEN PAYMENTS FROM RUSSIAN, KAZAKH OLIGARCHS, TOTAL CLEARS $20M
"Joe Biden has stated there was 'an absolute wall' between his family's foreign business schemes and his duties as vice president, but evidence reveals that access was wide open for his family's influence peddling," Comer said.
"We already have evidence of then-Vice President Biden speaking, dining, and having coffee with his son's foreign business associates," he said. "We also know that Hunter Biden and his associates were informed of then-Vice President Biden's official government duties in countries where they had a financial interest. The National Archives must provide these unredacted records to further our investigation into the Biden family's corruption."
CLICK HERE TO GET THE FOX NEWS APP