close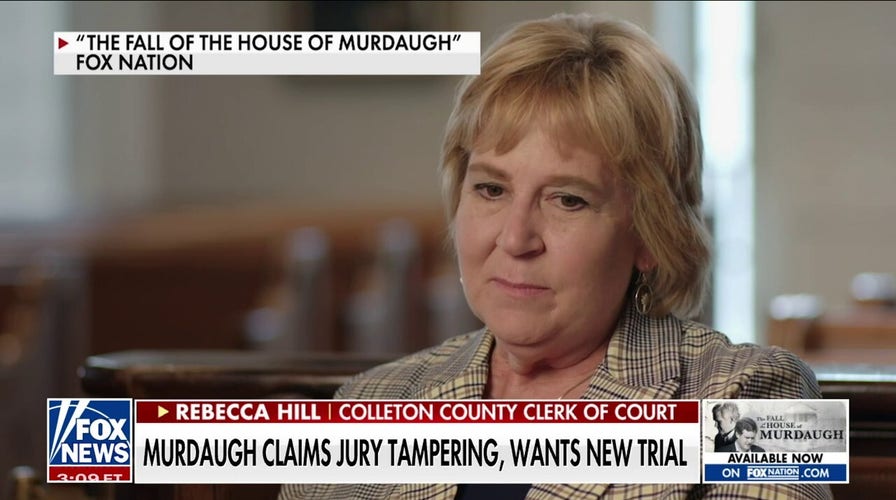 Video
Hill on Murdaugh verdict: 'My breath was knocked out for a moment'
Colleton County Clerk of Court Rebecca Hill recalls reading the Murdaugh verdict on Fox Nation's "The Fall of the House of Murdaugh."
EXCLUSIVE: Court clerk Rebecca "Becky" Hill was spotted Thursday for the first time since she was accused by Alex Murdaugh's lawyers in an explosive new motion of being a fame-hungry opportunist who tampered with jurors to land a book deal.
As Hill, 55, crossed East Washington Street in Walterboro, South Carolina, at about 10 a.m., a photographer asked her, "Did you tamper with the jurors?" Hill briefly glanced in his direction before turning away and smirking.
She clutched a stack of papers, her cellphone and a drink as she accessed the court building through a back gate.
Hill, who was elected to her position in 2020 and previously worked as a court reporter, is at the center of the latest Murdaugh firestorm.
ALEX MURDAUGH SEEKS NEW TRIAL, ALLEGES JURY TAMPERING IN BOMBSHELL MOTION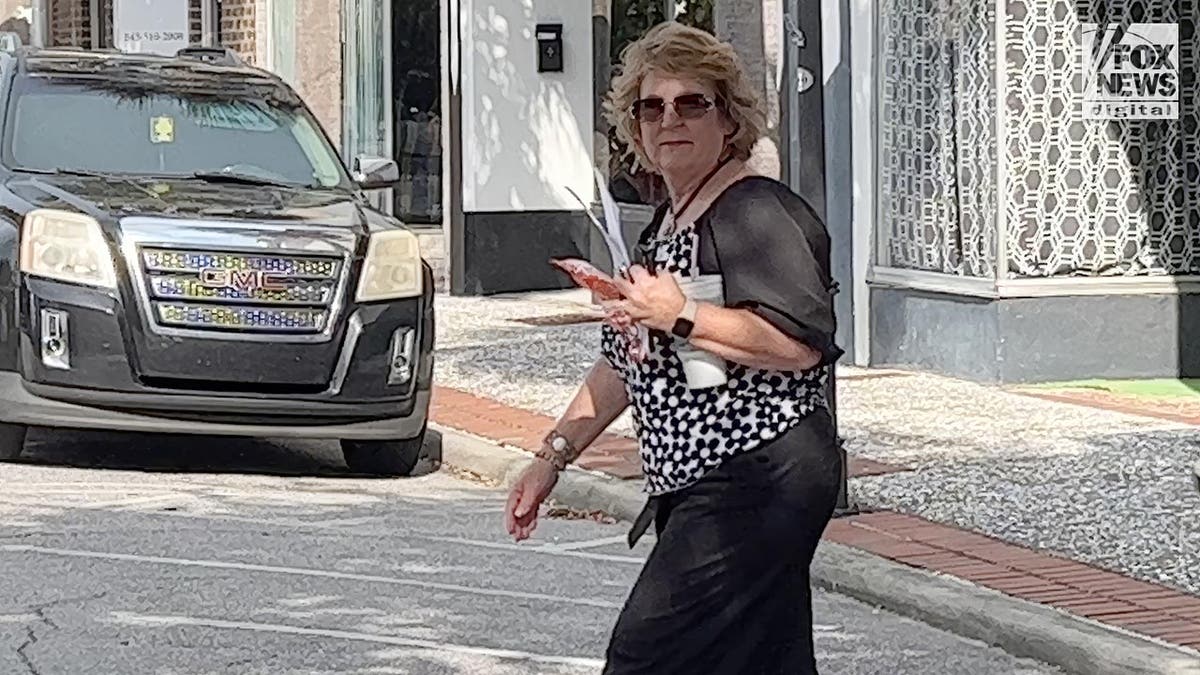 Colleton County Court Clerk Rebecca "Becky" Hill crosses the street in Walterboro, South Carolina, on Thursday, Sept. 7, 2023. Hill is at the center of a motion for a retrial in the Alex Murdaugh double-murder case. (Larry Paci for Fox News Digital)
Defense attorneys Jim Griffin and Dick Harpootlian alleged in the motion for a new trial that Hill advised jurors not to believe Murdaugh's testimony, pressured the panel to reach a "quick guilty verdict" and lied to the trial judge in a campaign to remove a panelist that was sympathetic to the defense.
"Ms. Hill did these things to secure for herself a book deal and media appearances that would not happen in the event of a mistrial," the filing says. "Ms. Hill betrayed her oath of office for money and fame."
WATCH: ALEX MURDAUGH'S SURVIVING SON SPEAKS OUT IN FOX NATION EXCLUSIVE
The allegations are based on interviews with three jurors who came forward after the Aug. 1 release of Hill's memoir, "Behind the Doors of Justice: The Murdaugh Murders."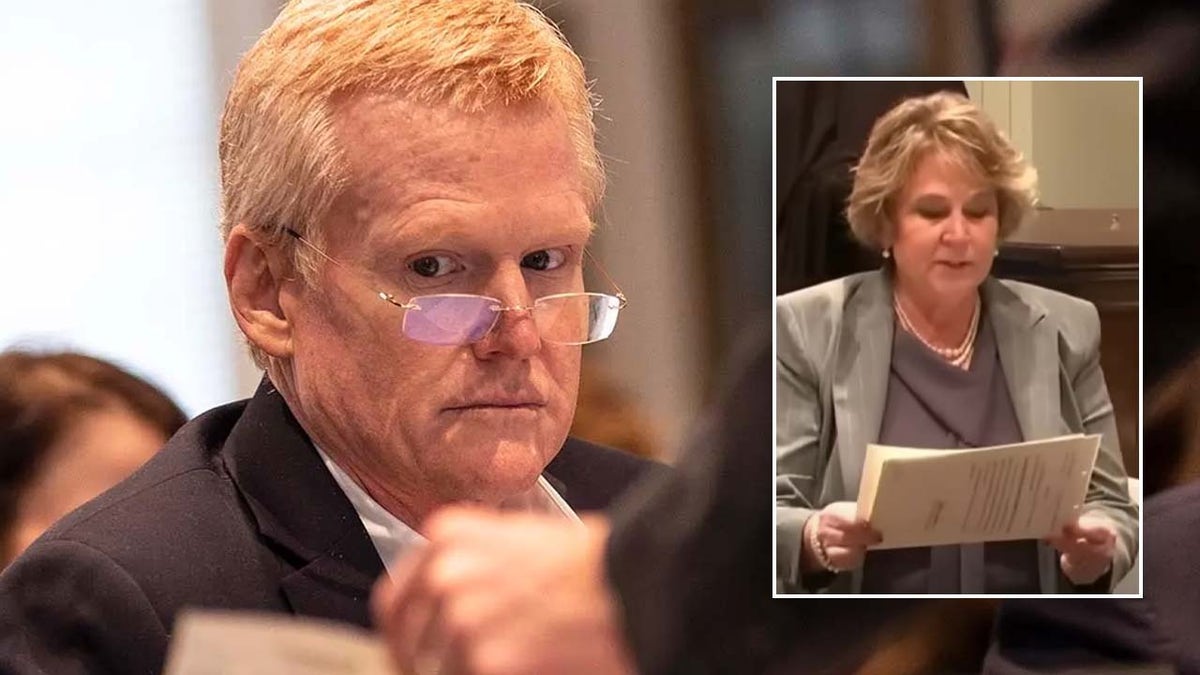 Alex Murdaugh is shown in the Colleton County Courthouse during his double-murder trial in South Carolina. Court Clerk Rebecca "Becky" Hill reads the jury's guilty verdict on March 2, 2023. (Andrew J. Whitaker / Post Courier / Pool / File | Fox News screenshot)
The defense team argued that Hill's relationship with the jurors, particularly the foreperson, was improper and illegal.
Murdaugh, 55, was sentenced in March to two life terms for gunning down his 52-year-old wife, Maggie Murdaugh, and his son, Paul Murdaugh, 22, in June 2021.
WATCH: ALEX MURDAUGH'S SURVIVING SON SPEAKS OUT IN FOX NATION EXCLUSIVE
But the defense says the disbarred attorney, who maintains his innocence, deserves another shot in the courtroom due to Hill's alleged misconduct.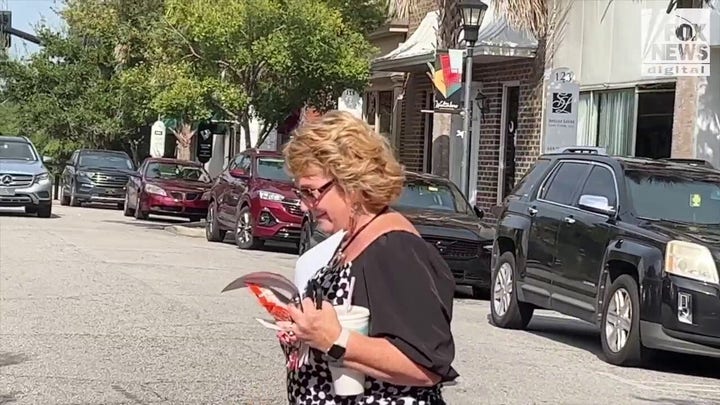 Video
The motion was filed Tuesday with the South Carolina Court of Appeals and comes less than a week after Fox Nation aired the hit series "The Fall of the House of Murdaugh."
In the documentary, Hill recounted her role in the blockbuster six-week trial.
"I'm the one that read the verdict of Alex Murdaugh," she said. "And I was a little, my breath was knocked out for a moment. But then I have to tell myself to treat this just like any other trial, any other verdict that I have to read."
CONVICTED KILLER ALEX MURDAUGH SENTENCED TO LIFE IN PRISON
Hill's co-author on the courtroom memoir, Neil Gordon, told CourtTV that there was no financial windfall from their endeavor.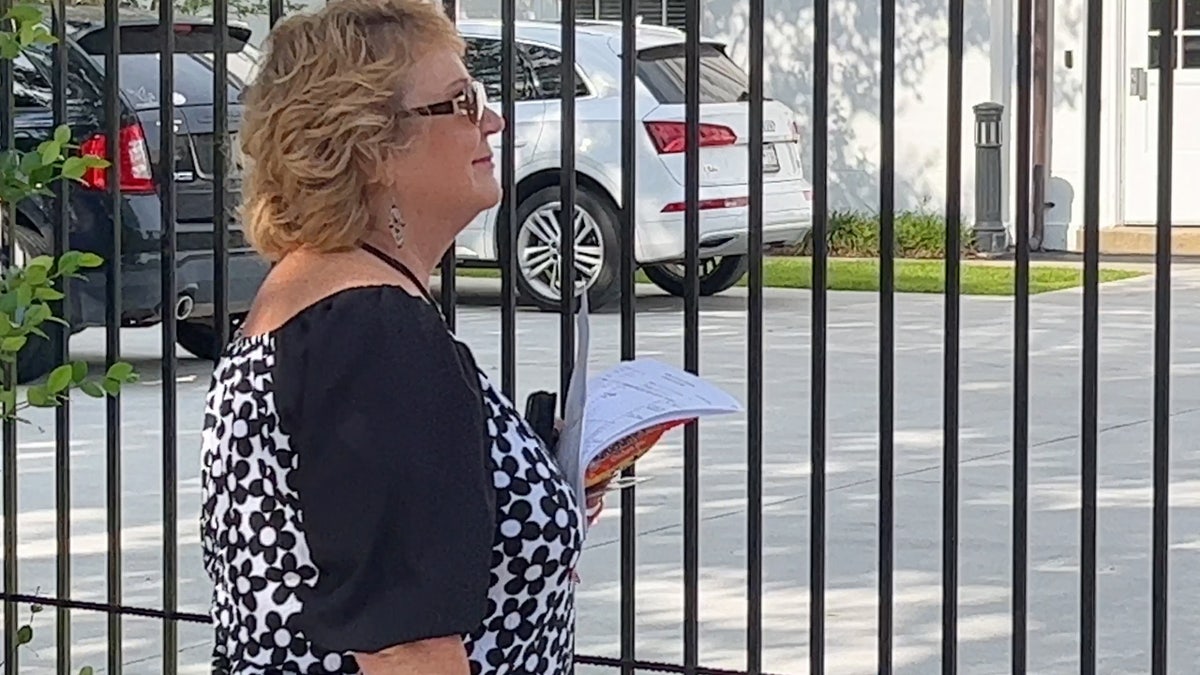 Colleton County Court Clerk Rebecca "Becky" Hill heads to work via the courthouse's back entrance on Thursday. (Larry Paci for Fox News Digital)
Gordon said they each put up $15,000 to self-publish the book "because we thought it was an interesting story to tell."
Hill has retained attorneys Will Lewis and Justin Bamberg to represent her in the jury tampering claims.
CLICK HERE TO GET THE FOX NEWS APP
Bamberg, who was a frequent spectator at Murdaugh's murder trial, represented several victims of his financial crimes. Lewis is a former federal prosecutor. They declined to comment.
Rebecca Rosenberg is a veteran journalist and book author with a focus on crime and criminal justice. Email tips to [email protected] and @ReRosenberg.