close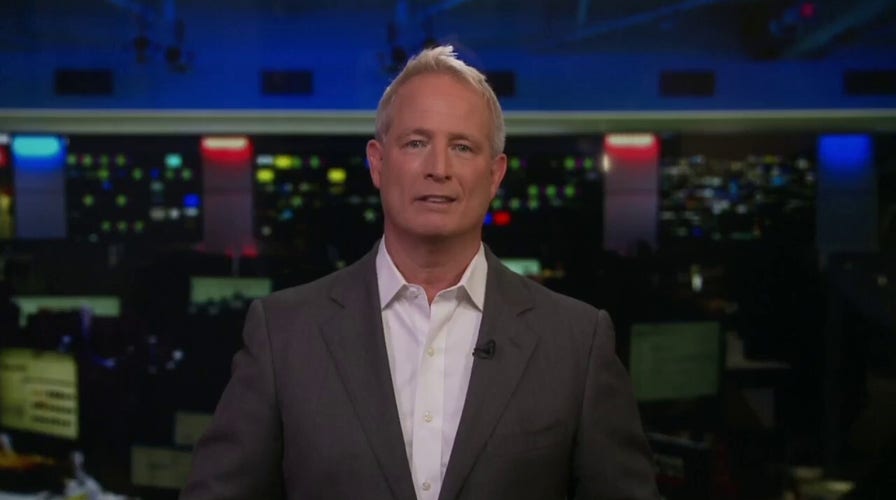 Video
Don't fall for scammers that promise to cut your cable bill in half
Kurt "The CyberGuy" Knutsson explains how you can avoid falling for any cable bill discount scams.
In the past, cat burglars could peruse the obituaries to pick vacant homes to rob on the day of a funeral. Now, scammers scour obituaries online, pose as funeral home staff and demand bogus payments from bereaved families.
"If there was a Scammers Hall of Shame, this one would make the Top 10 list," the Federal Trade Commission (FTC) wrote of the tactic in a recent blog post.
"Can you imagine anything more despicable?" the FTC added.
Scammers often "spoof" the numbers of the funeral homes handling the deceased and demand deposits to secure services or cremation from their families.
DON'T BE TRICKED BY SCAMMERS' FALSE PROMISES OF SLASHING YOUR CABLE BILL IN HALF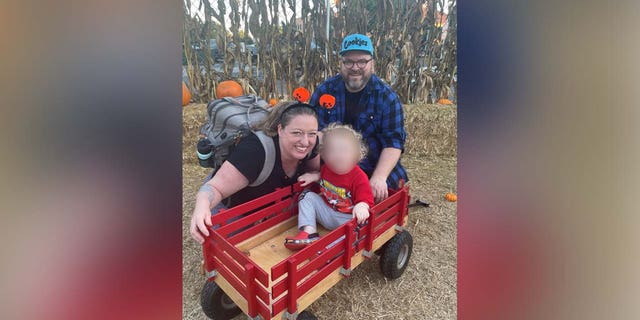 Jennifer Lothspeich, pictured with her late husband Dustin and their son Harrison. (Jennifer Lothspeich)
Jennifer Lothspeich of San Diego covered a slew of scam tactics as a local journalist with CBS 8 – but she had never heard of a scheme like this.
A week after losing her husband Dustin to heart failure at 40, the number saved in her phone for his mortuary popped up on her caller ID. Lothspeich had viewed her husband a final time and settled her debts with the funeral home – all that was left was to take his ashes home.
She hung up and called the funeral home back, and was connected to their after-hours line. However, what appeared to be the mortuary kept calling.
When she picked up, a man with a Southern accent claiming to be from the funeral home said she owed an insurance fee of $4,990 – but that she could pay a $50 deposit in the meantime.
Something did not feel right, Lothspeich said, and she told the caller that she would visit the funeral home, which was just down the street, in person. The caller insisted that a funeral was in progress – in the middle of the night – and demanded her credit card number.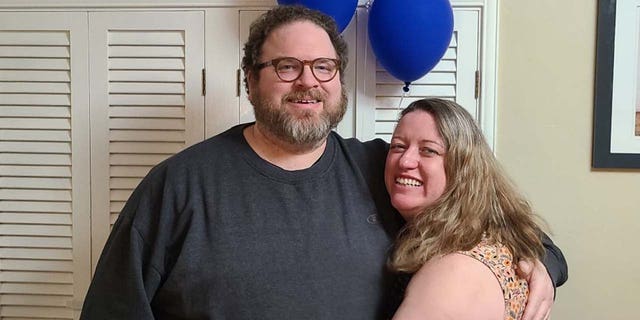 "In the haze of what you're going through, I can see how someone would just give up their credit card," Jennifer Lothspeich told Fox News Digital on Tuesday. "I called the emergency line, but [police] said that they didn't actually steal anything from me, and it was impossible to trace."  (Jennifer Lothspeich)
DON'T FALL FOR THIS INSTAGRAM ART SCAM
"In the haze of what you're going through, I can see how someone would just give up their credit card," Lothspeich told Fox News Digital on Tuesday. "I called the emergency line, but [police] said that they didn't actually steal anything from me, and it was impossible to trace."
A day after losing her husband Doug to lung cancer, a "very friendly" sounding man called Lisa Ann Motto claiming to represent the funeral home handling his cremation. He said she owed $5,000 and that she could pay an installment of $2,500 via Zelle or Apple Pay.
Both services flagged the Florida woman's transfer attempts as fraudulent. When she called the "funeral home employee" back, her son overheard and "told [her] to hang up, that this man was a fraud."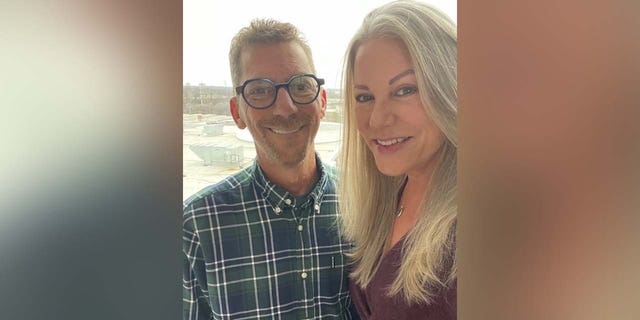 Lisa Ann Motto, pictured with her late husband Doug, was called by scammers demanding money for his funeral services the day after his death. (Lisa Ann Motto)
HOW TO GUARD AGAINST 'BRUSHING' SCAMS
Motto gave an obituary to the home the day her husband died on July 30 – she did not realize she "was opening [herself] up to such a scam."
Although she was "hesitant" to tell her story, Motto said she posted about the ordeal online to prevent others from falling victim to this relatively new scam.
"Even his numbers didn't match with the numbers I received previously, but your brain is kind of mushy after you go through losing your husband," Motto said.
Hope Chandler Etherton, a funeral director in northeastern Alabama, intercepted a fraudster scamming a widow as she fixed her deceased husband's hair before his wake. The man's son took the phone and showed Etherton that the caller ID was for the Rainsville Funeral Home, where they were standing.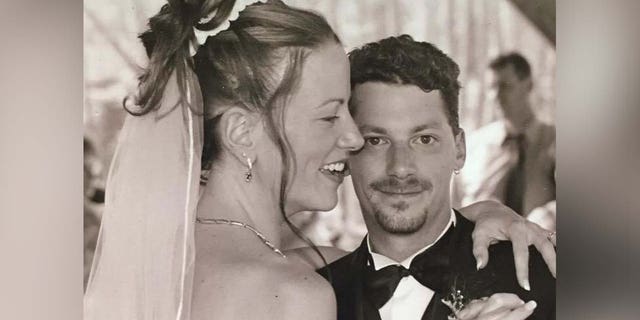 After a longstanding battle with lung cancer, Lisa Ann Motto told Fox News Digital, her husband Doug passed on at 53. She had an obituary ready, which her funeral home published the day of his death – Motto had no idea this would "open her up" to a scam.
TACO BELL CUSTOMER CLAIMS 'PAY-IT-FORWARD SCAM' LED TO CONFRONTATION THAT LEFT HER 'SCARED'
Etherton answered, and the caller told her that he was Blake Chandler – her brother who owns the parlor – and pressed for additional payments. When she told him who she was, the caller hung up.
"I'm just glad that they didn't endure more heartache," Etherton told Fox. "It's heartbreaking… that people could target someone who is walking through some of the darkest days of their lives."
Jessica Koth, the director of public relations at the National Funeral Directors Association, said the best way for families to protect themselves against funeral scams is to "familiarize themselves with tactics that scammers usually use."
CLICK HERE TO GET THE FOX NEWS APP
"If they're demanding payment by wire transfer or gift cards or cryptocurrency, that's generally a sign that someone is trying to take advantage of you," she said.
When in doubt, she said, call the funeral home directly – even if a caller is using a loved one's name or knows very specific information.
"Don't just hit redial on your phone," she said. "Look up that phone number and call the funeral home to see if there is any money owed."
The FTC also offers suggestions for how to spot and avoid scams, at ftc.gov.
Christina Coulter is a U.S. and World reporter for Fox News Digital. Email story tips to [email protected].