close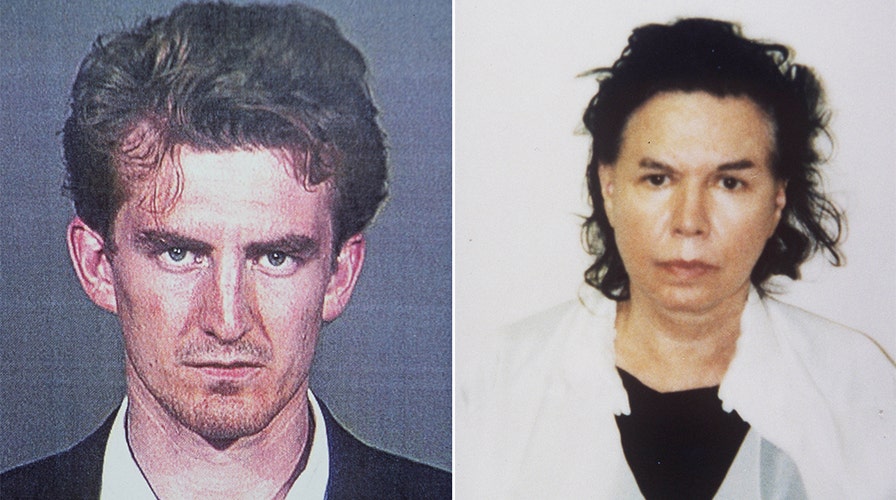 Video
Fox News Flash top headlines for August 31
Fox News Flash top headlines are here. Check out what's clicking on Foxnews.com.
Cici McNair had been a detective for nearly two years when she first met a con artist who had no qualms about swindling with her son.
Sante Kimes, the daughter of an Oklahoma prostitute, was "a man's woman" who sashayed in white garments as she floated in a cloud of gardenia perfume. She sported towering black wigs, caked on makeup and smiled sweetly to those who encountered her. She would impersonate Elizabeth Taylor, eagerly signing autographs in cocktail napkins.
However, the woman who stood before McNair in handcuffs was no movie star pursing method acting. The Las Vegas resident was one half of a murderous duo.
CALIFORNIA WOMAN'S REMAINS FOUND 15 YEARS AFTER VANISHING FROM CASINO, DOC SAYS: 'WE NEVER GAVE UP'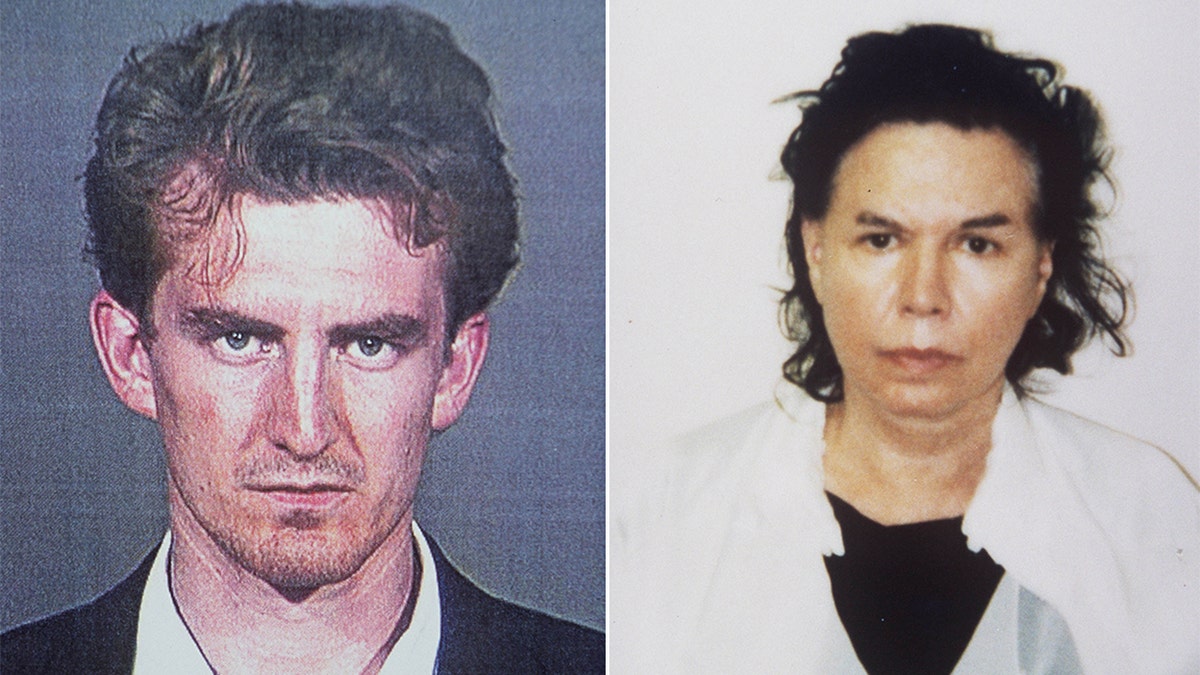 The case of murderous mother and son duo Kenneth Kimes, left, and Sante Kimes, right, is being explored in a new episode of the true-crime series, "Mother, May I Murder?". (Getty Images)
"You couldn't help but be drawn to her," McNair told Fox News Digital. "She had this… bad energy, evil energy, but she was attractive. She looked much younger than her 64 years. She was flirtatious. She would fluff her hair and smile at you with flashing eyes. She could have been a woman greeting you in her home as she called for the butler to bring champagne."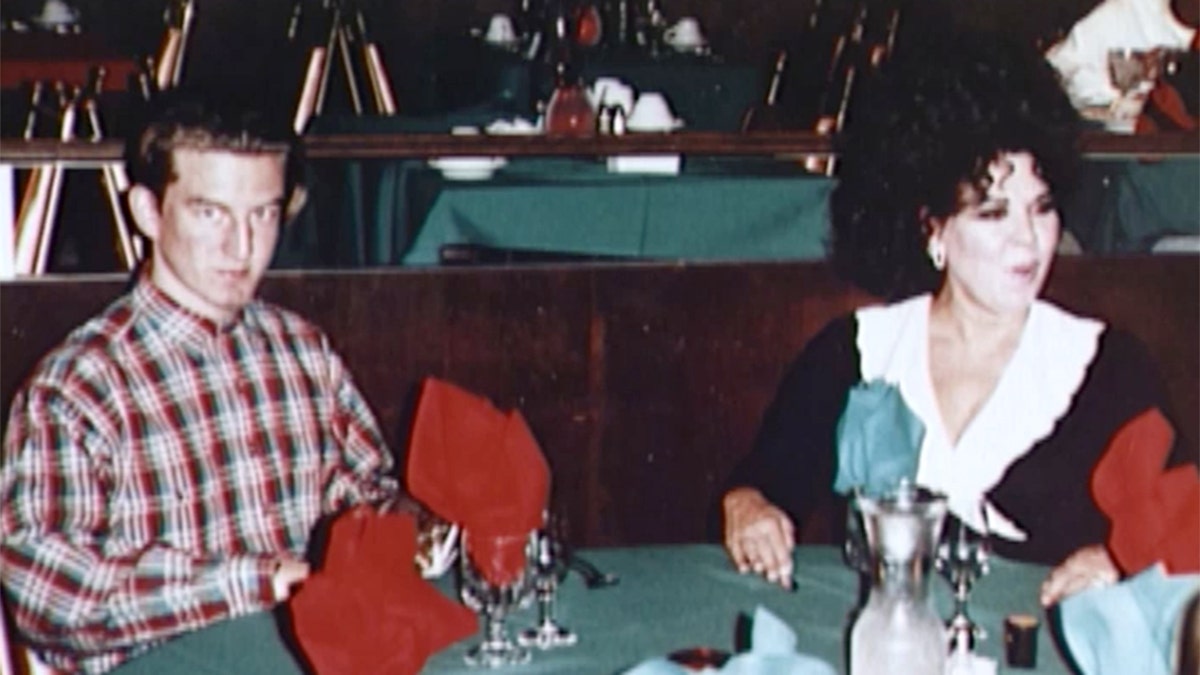 Kenneth Kimes, left, and Sante Kimes were coined "Mommy and Clyde" by the press. (ID)
The case of the killer grifter team coined "Mommy and Clyde" is being analyzed in a new episode of Investigation Discovery's (ID) "Mother, May I Murder?". The true-crime series explores how greed and jealousy drove several mothers and their kin to commit homicides across the country. It features interviews with loved ones and investigators connected to the cases.
McNair wrote a book about the "thrill-seeking psychopath" titled "Never Flirt with a Femme Fatale."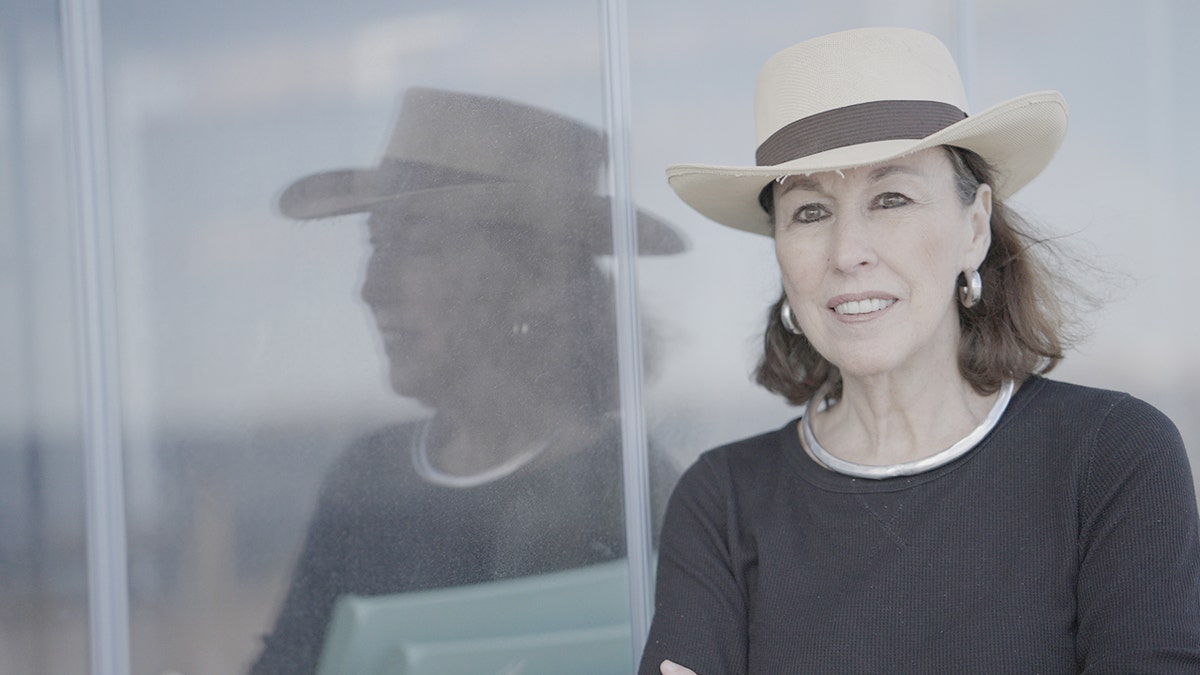 Clarissa "Cici" McNair, the private investigator involved with the Kenneth and Sante Kimes case, wrote a book titled "Never Flirt with a Femme Fatale." (ID)
"This was my very first murder case," McNair recalled. "And it had everything you could possibly imagine."
It was 1998 and New York City tabloids were buzzing with the news of Irene Silverman. The wealthy widow, a former Radio City Music Hall Rockette, had gone missing. Kimes and her son were secretly sharing a bed on the first floor of the 82-year-old's $10 million townhouse, which she ran as a boarding home, the New York Post reported.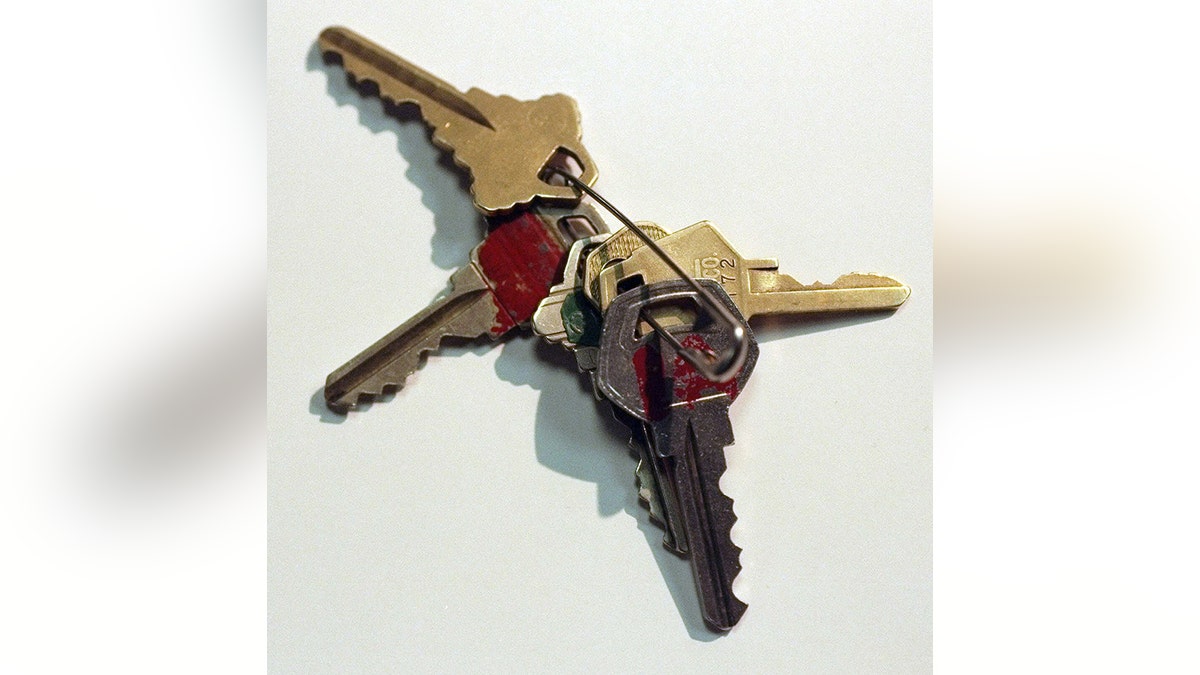 These keys, belonging to Irene Silverman, were found on Kenneth Kimes. (NY Daily News via Getty Images)
Silverman had been wary of Kenneth Kimes. According to the outlet, the 23-year-old changed the locks and refused to let anyone in. He did not socialize with the other tenants and always paid his rent in cash. Whenever he entered or left the building, he would shield his face from security cameras.
ZODIAC KILLER STILL HAUNTS VICTIM'S SISTER AS SURPRISING NEW THEORY EMERGES: 'I'M STILL HOPING FOR CLOSURE'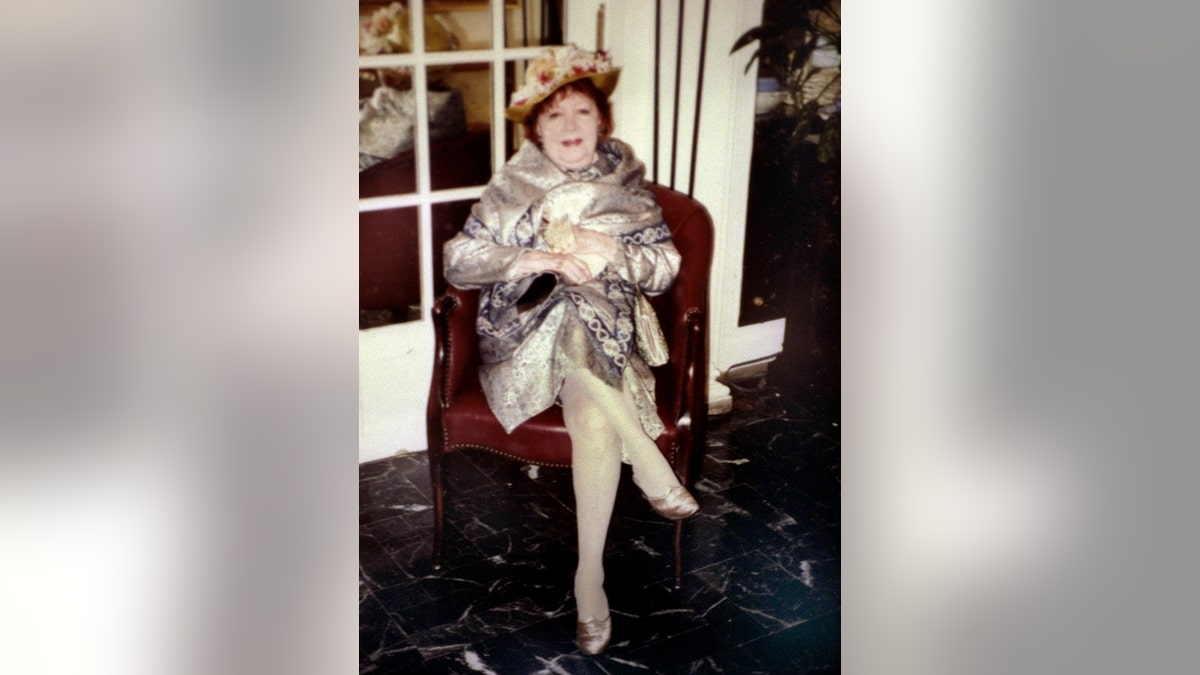 Millionaire Irene Silverman was a well-known figure in her community. (NY Daily News Archive via Getty Images)
During a July 4th party, Silverman told one of her assistants she was going to serve Kenneth Kimes an eviction notice.
She never did. The beloved redhead, who was last seen on July 5, seemingly vanished.
"It was outrageous," McNair explained. "Irene Silverman never left her Manhattan townhouse without another person. Suddenly, she was gone. A bus would arrive in front of her home every 10 minutes. The front door was right on the sidewalk and people were walking at all hours of the day and night. It was absolutely astounding that she could disappear and that no one could see her going or coming out of her home."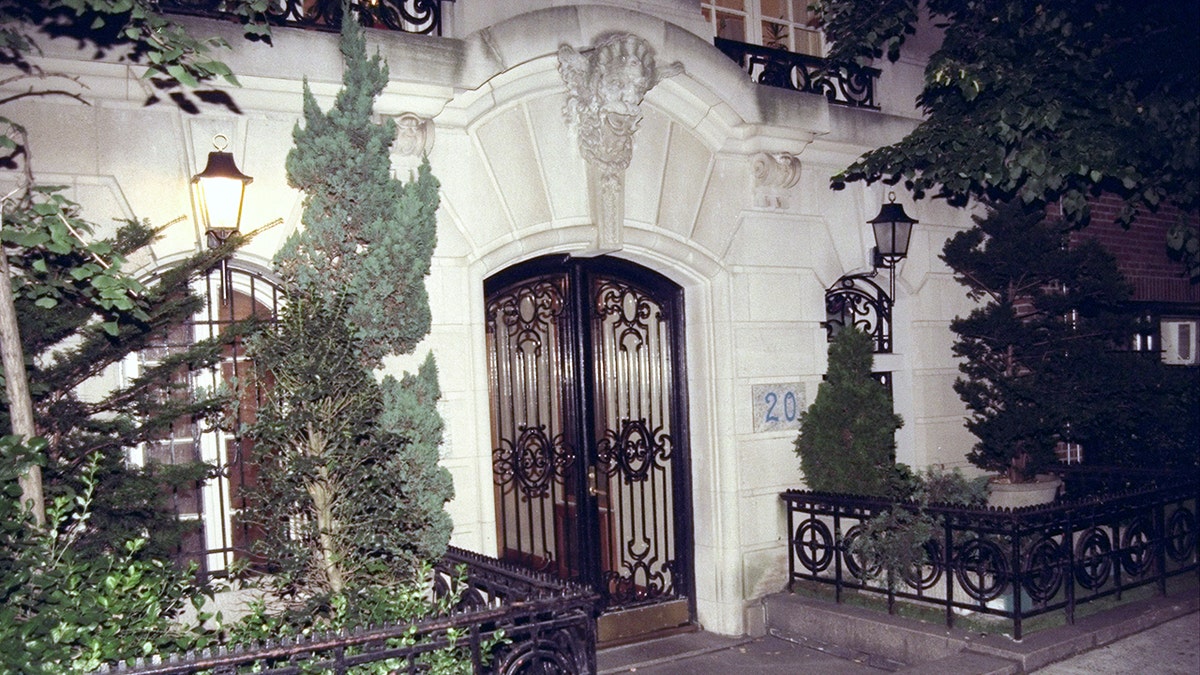 Irene Silverman's New York City townhouse. She was last seen there on July 5, 1998. (Ken Murray/NY Daily News Archive via Getty Images)
McNair noticed that mother and son were close – too close.
"They were loving and affectionate, but they were also like a couple in many ways," she said. "… Was it an incestuous relationship? I can't speak to that. I did ask her about it, and she was very offended. But their relationship as mother and son was very unusual… He didn't have friends. No one was good enough for him. He grew up with her as a dominating force."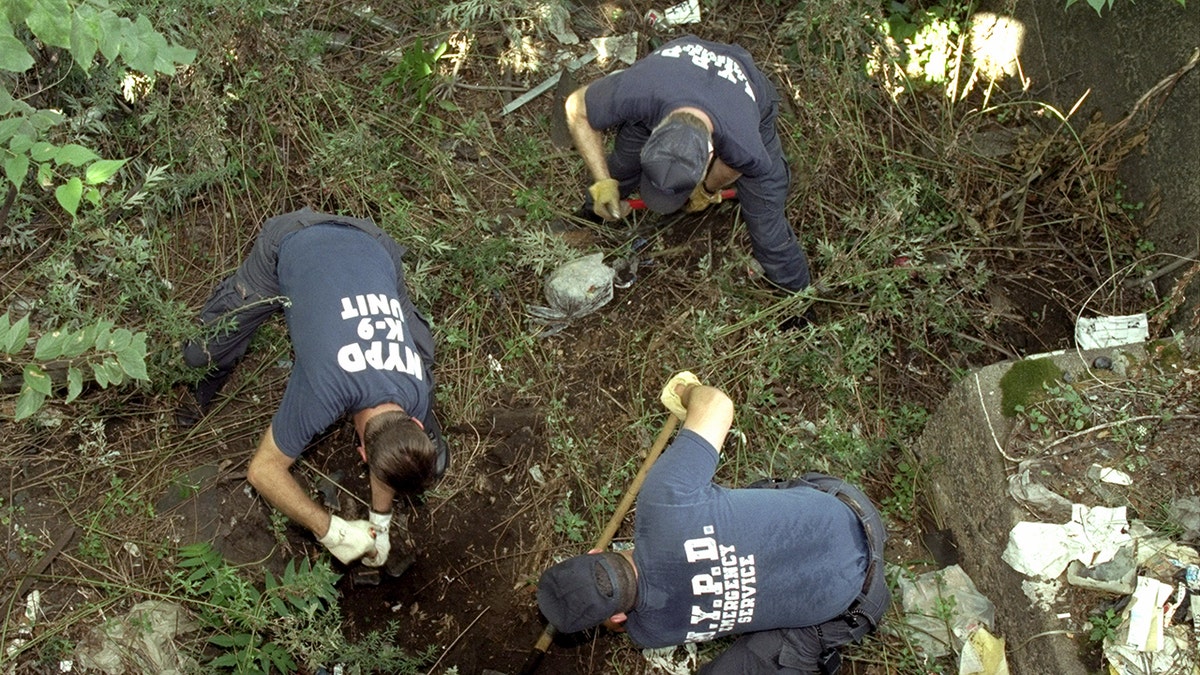 New York City Police are seen here searching for the body of missing Manhattan woman Irene Silverman. She was never found. (Photo by Robert Rosamilio/NY Daily News Archive via Getty Images)
At the time of Silverman's disappearance, Kenneth Kimes was using the alias "Many Guerrin." Investigators obtained a search warrant to enter his apartment and found that the bed had been stripped. According to reports, black trash bags and discarded rolls of duct tape were also discovered.
I-70 SERIAL KILLER'S LONE SURVIVOR PLAYED DEAD TO SAVE HER LIFE: 'THIS WAS NOT MY DAY TO BE TAKEN'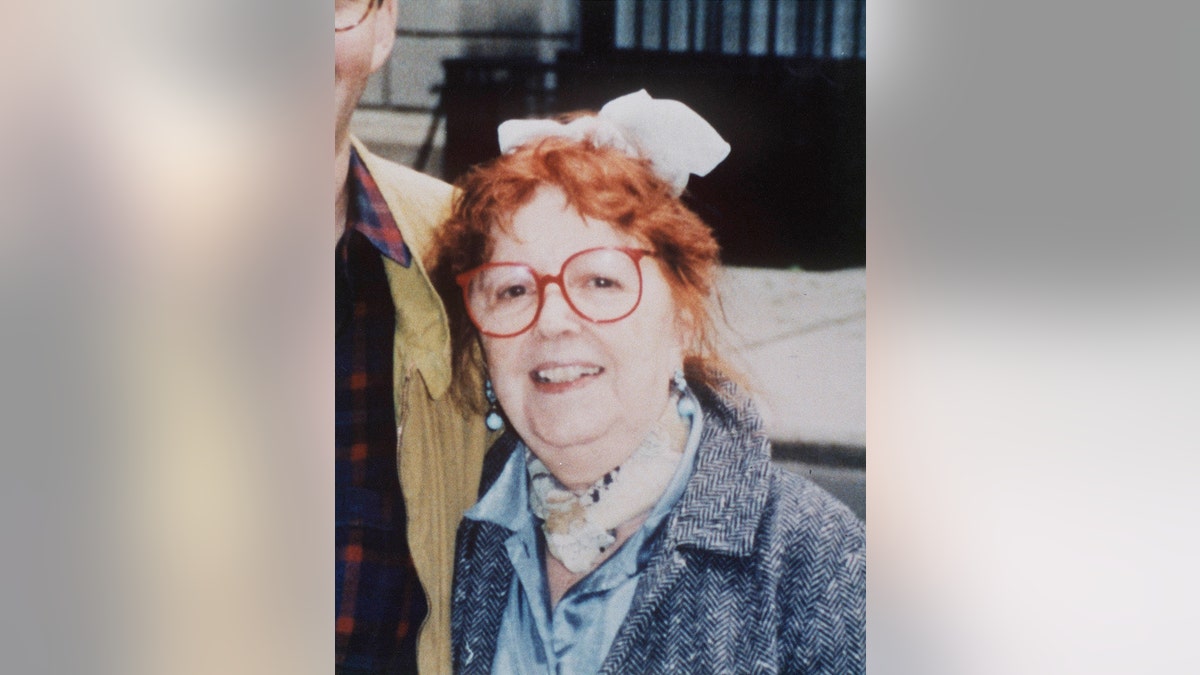 Irene Silverman grew wary of Kenneth Kimes and was getting ready to evict him before her disappearance. (NYPD via Getty Images)
Witnesses gave a description for a police sketch, which was widely distributed. FBI Supervisory Special Agent Emilio Blasse saw the report and called the NYPD. He had arrested two people – mother and son – in connection to an unrelated case. Former NYPD detective Thomas Ryan previously told Oxygen's "Snapped" that the pair were locked up for "a fugitive warrant from a stolen car chase in Utah."
Sante and Kenneth Kimes had Silverman's tax returns, healthcare information and a property deed in their possession.
Investigators dug deep, but instead of a body, they uncovered a dark past. In 1985, Kimes and her husband, California real-estate mogul Kenneth Kimes Sr., were arrested on slavery charges after several of their maids told Mexican authorities that they had been beaten and imprisoned in the couple's home, The New York Times reported. According to the outlet, Kimes served five years while her husband served three.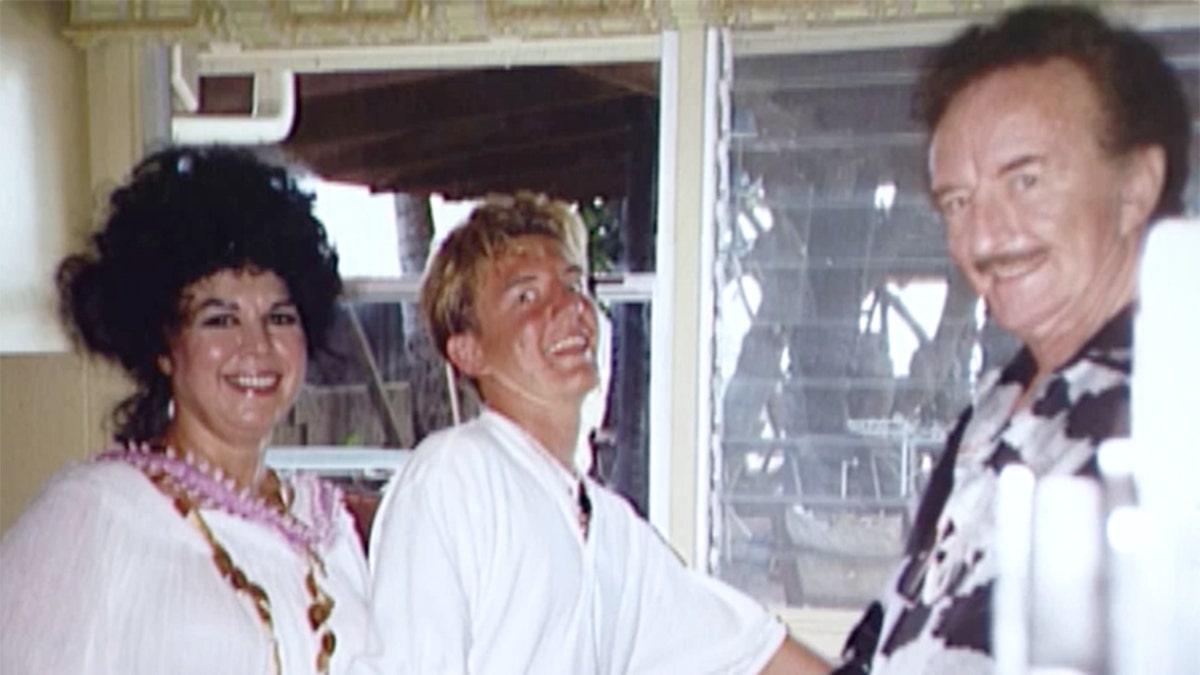 From left to right, Sante Kimes, Kenneth Kimes and Kenneth Kimes Sr. The matriarch and her husband were arrested on slavery charges. (ID)
"They would drive to a small Mexican village, usually in a Cadillac," McNair explained. "All the villagers would look at this big American car and these two obviously wealthy people. They would reach out to mothers of teenage girls and say, 'We will treat her like family, she can call home every day, and we will send money to you every week.' These young girls were promised a beautiful house to live where they could work and make money for their families."
According to McNair, the maids referred to Kimes as "diablo," or "devil."
"When these girls arrived, their bedrooms would have deadbolts," McNair shared. "They would work seven days a week with no pay. They would stay locked in and were beaten. One girl said she was burned with an iron. These young girls endured horrific behavior. Kenny was just 10 years old when his mother was arrested. He must have heard, at least from the age of 7 or 8, the screams and cries of these girls… And these girls would not be missed if they disappeared. No one was going to look for them or rescue them. If they were driven to the desert and buried somewhere, no one would ever know."
ARIZONA WOMAN MURDERED BY HER LIVE-IN LOVER AFTER YEARS OF FRAUD, DAUGHTER SAYS: 'EVERYTHING WAS A LIE'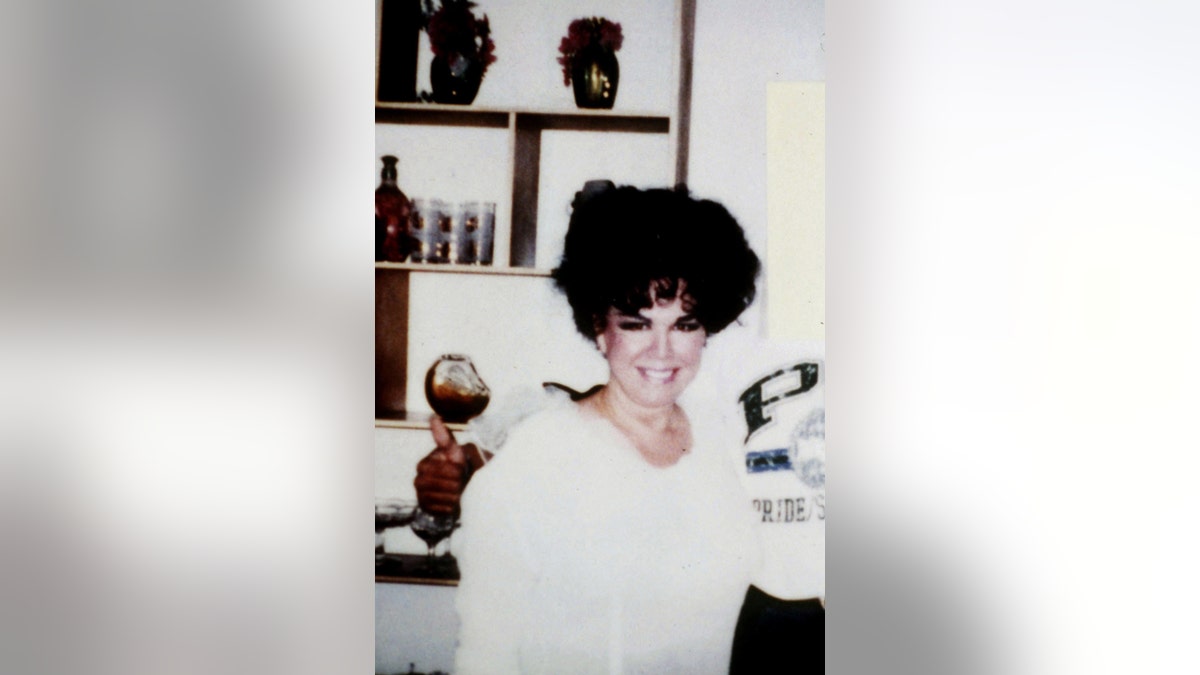 Sante Kimes was often described as an Elizabeth Taylor lookalike. (Axel Koester/Sygma via Getty Images)
According to The New York Times, Kimes Sr. died in 1994 of natural causes. It was then that several others wound up either missing or dead. First was Syed Bilal Ahmed, a Bahraini officer at the First Cayman Bank in the Cayman Islands who had met mother and son in the Bahamas. He disappeared in 1996. Then it was David J. Kazdin, a Las Vegas property owner who knew Kimes and her late husband. In 1998, his body was found in a trash bin near the Los Angeles airport.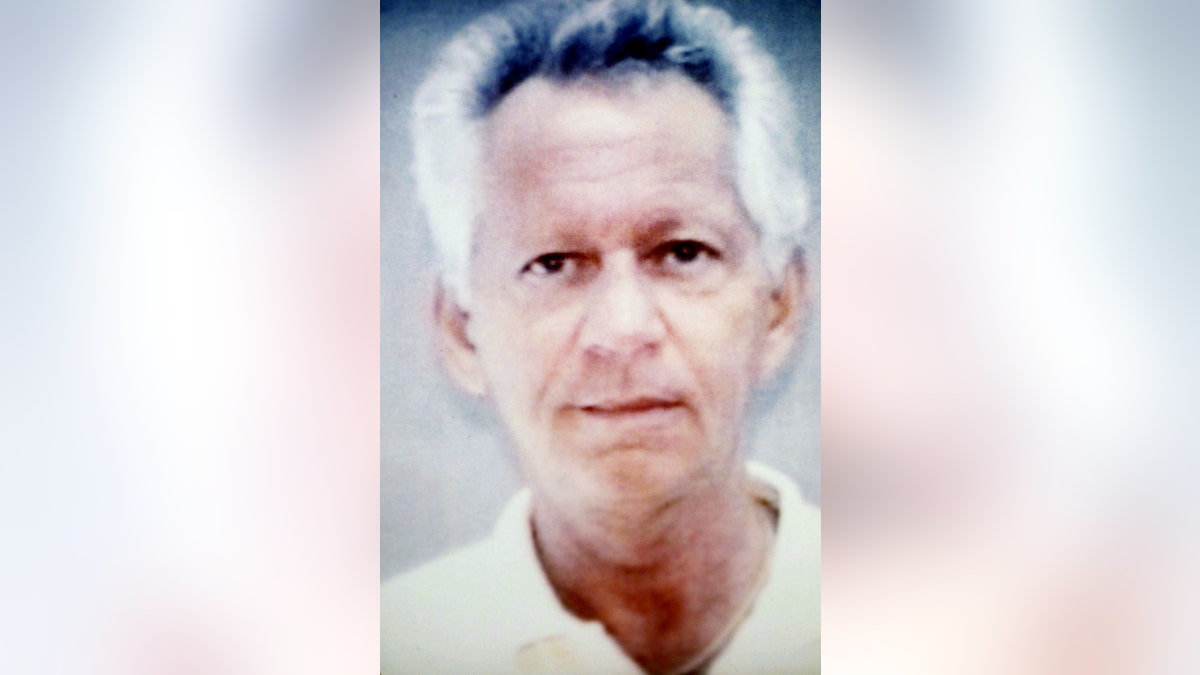 According to The New York Times, businessman David J. Kazdin suspected that Sante Kimes had taken out a fraudulent loan in his name. The outlet noted he had known Kimes and her husband for more than 20 years. (Sygma/Sygma via Getty Images)
However, it was Silverman's disappearance that made headlines and resulted in a TV film starring Mary Tyler Moore.
When asked what drove Kimes and her son to commit crimes together, McNair said the answer was simple – greed. The possibility of tricking an elderly woman out of her lavish Manhattan home – and getting away with it – seemed too good to pass up. Additionally, the pair were often on the road, attempting to hide their tracks, while enjoying lavish trips.
The New York Times shared that Kimes' lust for stealing goes further back. She was first arrested for petty theft in 1961. According to the outlet, she once stole a car from a dealer's lot in Honolulu. She later was arrested at a Washington hotel for stealing a mink coat.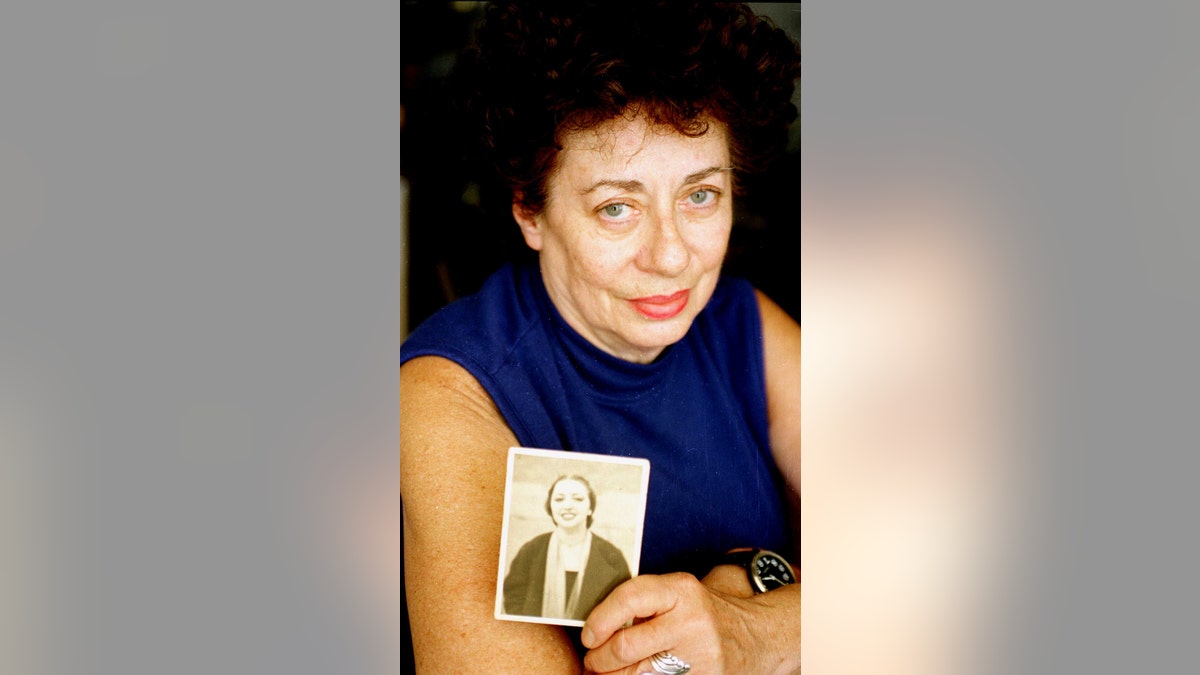 Despy Mallas is seen here holding a photo of her cousin Irene Silverman. (Getty Images)
"Sante was a very powerful, highly intelligent, ruthless, reckless woman," said McNair. "She manipulated her lawyers. She manipulated me… She was a femme fatale who lured lovers, husbands, bankers and lawyers. And when she wanted something, she would stop at nothing until she got what she wanted. And I think Kenny was pulled into her web. He was willing to do her bidding… I also think they fed off each other. When Kenneth Sr. died, they became closer as mother and son… These daring escapades of stealing credit cards, using fake disguises, checking out of hotels without paying – it was exciting to them."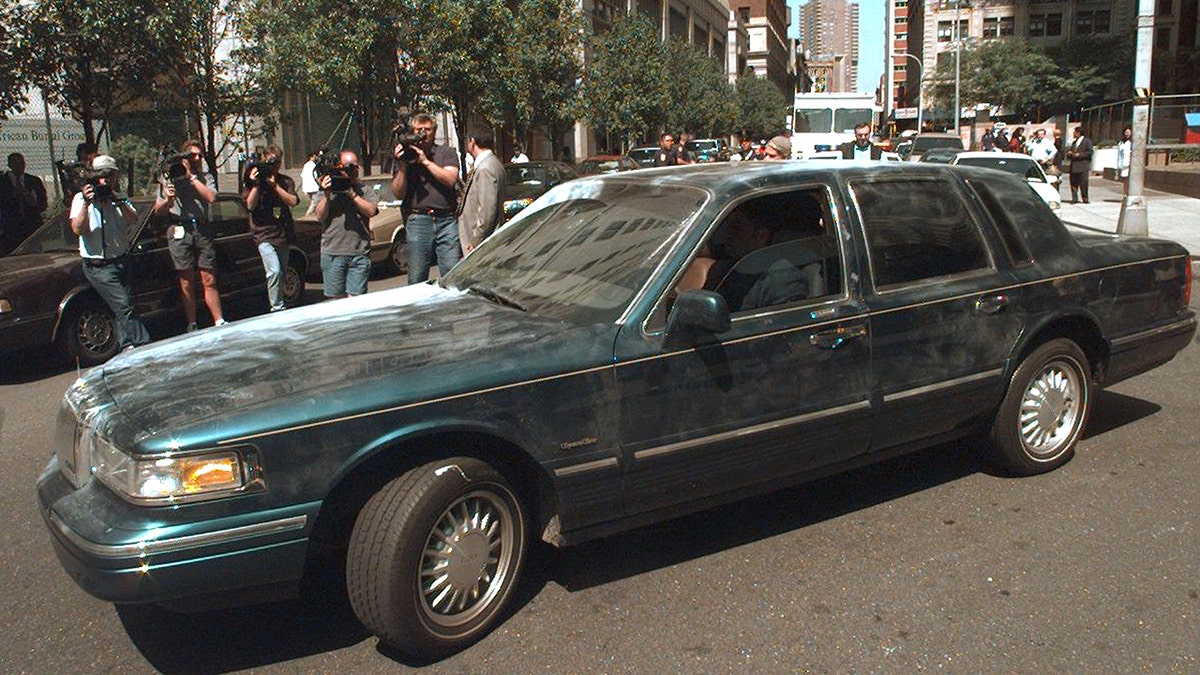 A Lincoln Town car belonging to mother-and-son con artist team, Sante Kimes and Kenneth Kimes, being driven out of FBI headquarters covered with fingerprint dust. Items relating to missing millionaire Irene Silverman were found in the car. (Mike Albans/NY Daily News Archive via Getty Images)
Authorities said that Kenneth Kimes strangled Silverman and that he, along with his mother, disposed the body in garbage bags. The New York Times noted that a search of their car and luggage led to guns, plastic handcuffs, masks and tapes of Silverman's telephone conversations.
Kenneth Kimes later said that he killed Silverman after his mother shocked her with a stun gun, Oxygen revealed.
CALIFORNIA GRANDMOTHER WAS MURDERED BY CHEATING HUSBAND OVER WEALTH, DOC SAYS: 'SHE DIDN'T DESERVE THIS'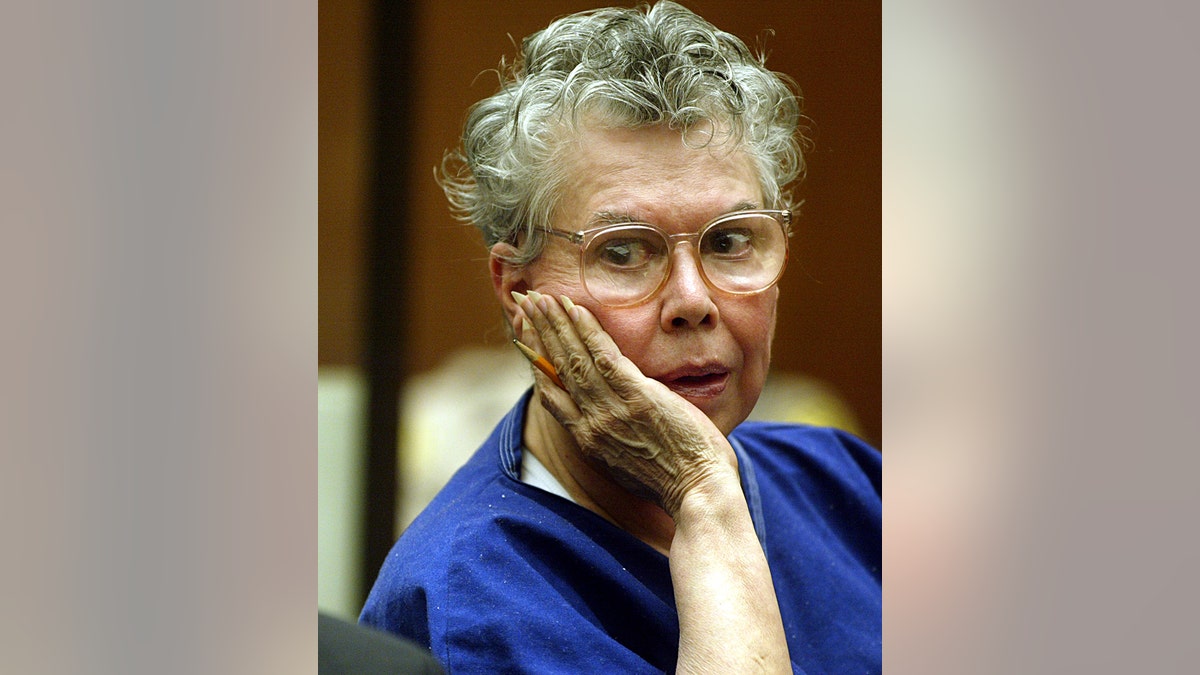 Sante Kimes, pictured here, and Kenneth Kimes where both sentenced to life without the possibility of parole. (Carlos Chavez/Los Angeles Times via Getty Images)
Her body was never found.
Mother and son were found guilty of killing Silverman. Sante Kimes died in 2014 while serving a 120-year sentence in Westchester County, New York. She was 79. Kenneth Kimes, now 48, is serving a life sentence without the possibility of parole in San Diego.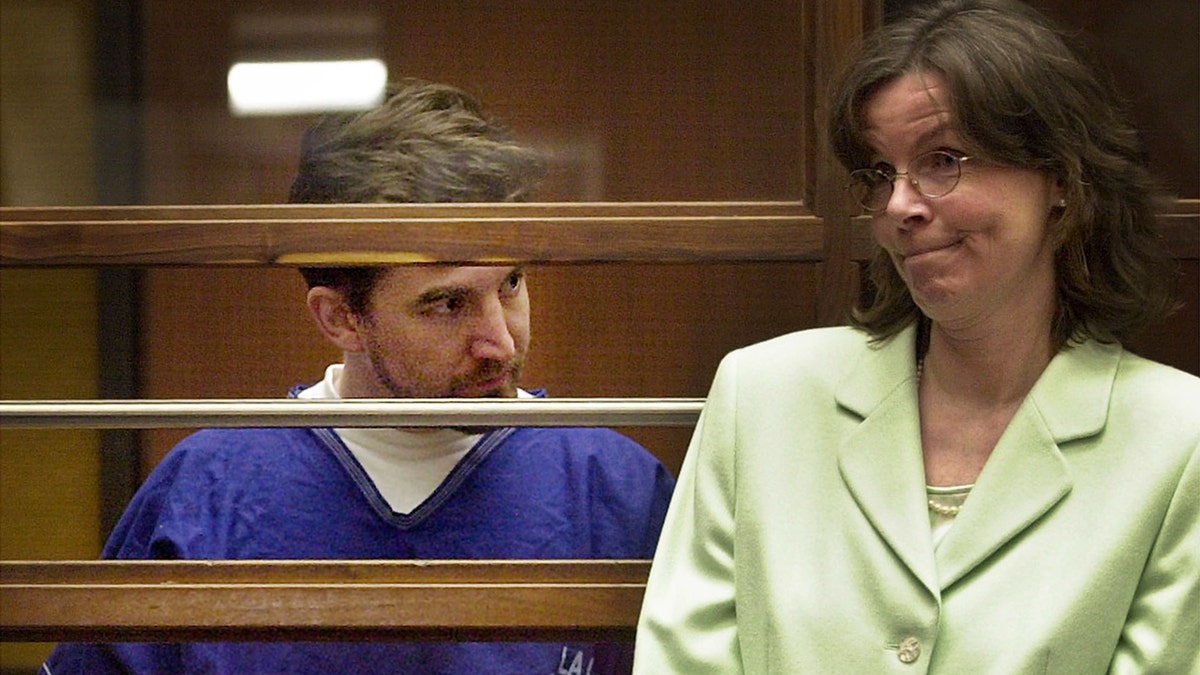 Convicted murderer Kenneth Kimes talks with attorney Regina Laughney during an appearance in Los Angeles Superior Court on June 28, 2001. (Nick Ut-POOL/Getty Images)
"Sante denied everything from the moment I met her in the summer of 1998 through her death in 2014," said McNair. "She had an answer for everything… There were no apologies whatsoever… I've talked to Kenny in the last year, and he says he's come to terms with a lot of things that he never should have done. Now, I don't know if he's sorry for what he did or if he's sorry that he was sentenced to life."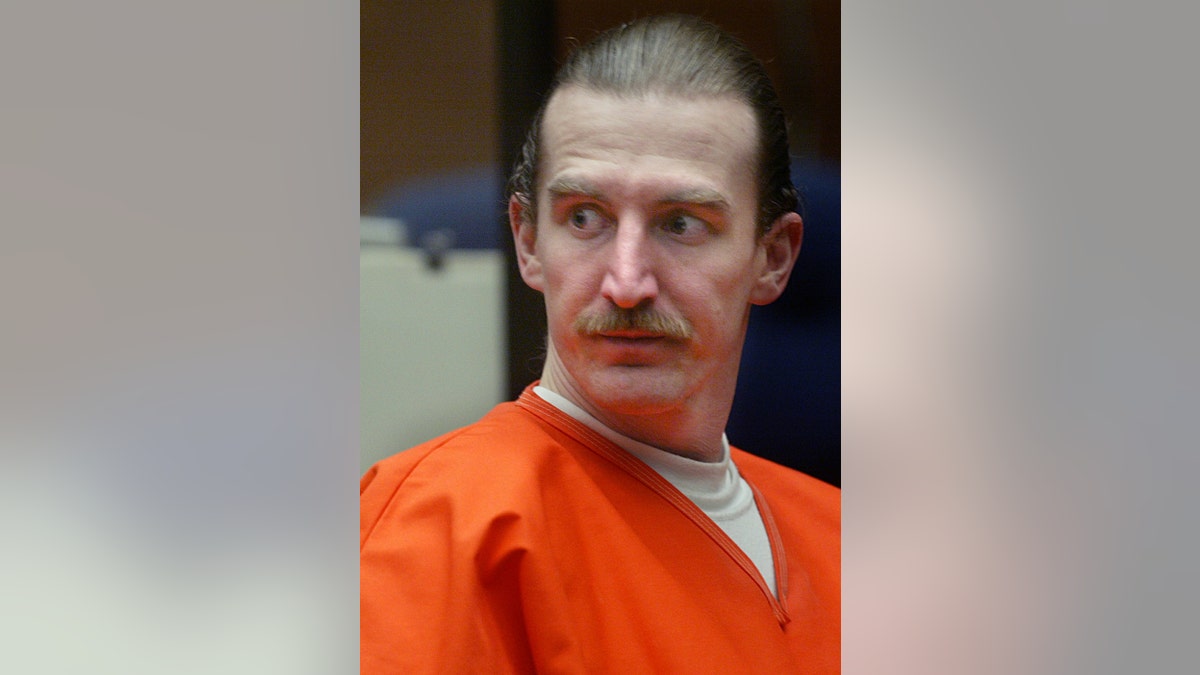 Kenneth Kimes is serving a life sentence in San Diego. (Carlos Chavez/Los Angeles Times via Getty Images)
McNair said that the case proves there are "sociopaths everywhere."
"They're not a rare species," she said. "They're clever, they're often very attractive, and they're used to getting what they want. There is no sense of guilt. And I think in this case, we had one sociopath who created her son in her own image."
"Mother, May I Murder?" airs Sept. 4 at 10 p.m. on ID. The Associated Press contributed to this report.
Stephanie Nolasco covers entertainment at Foxnews.com.