Morgan Wallen shocked fans when he cut off his famous mullet, but celebrity transformations are nothing new.
Wallen showed up to a concert Aug. 11 with a new look, which could be an attempt to "broaden his appeal," branding expert Howard Breuer of Newsroom PR told Fox News Digital.
"Before we get any further, I didn't like my long hair anymore, so I shaved it off," Wallen told surprised fans of his missing locks. The "Last Night" singer seemed to get a kick out of the fans' reaction, writing, "Right before everybody apparently started thinking I'm staying clean-shaven forever lol."
"Whether Wallen clipped his mullet and facial hair to stay cool during this very hot summer, to change things up a bit or to update his image, I'm sure he'll be fine and forgiven," Breuer noted.
MORGAN WALLEN'S NEW LOOK RECEIVES MIXED REACTIONS FROM FANS: 'I MISS THE MULLET'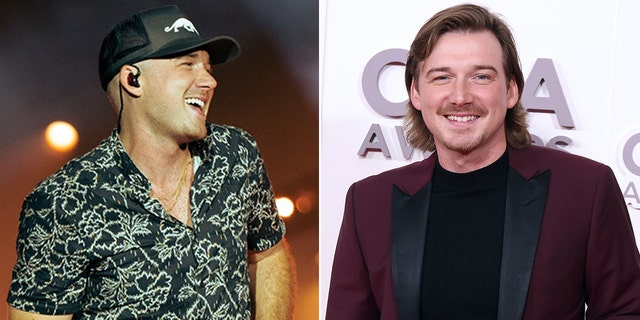 Morgan Wallen shocked fans with his new haircut. (Matt-Paskert/Getty Images)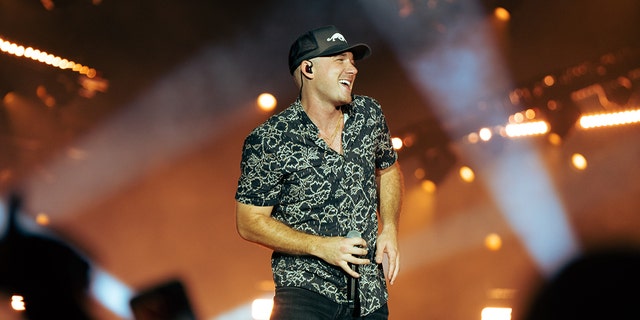 Morgan Wallen revealed a new buzzed haircut. (Matt Paskert)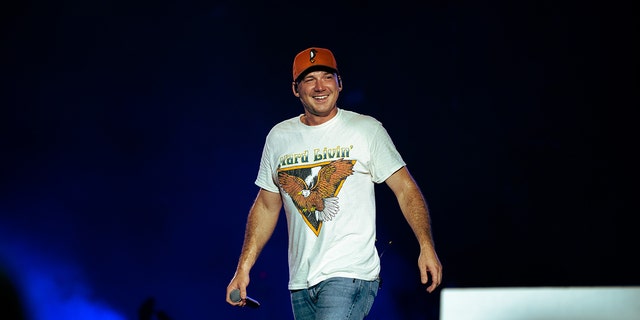 The "Last Night" singer typically sports a mullet. (Matt Paskert)
Actress Keri Russell's surprise haircut while starring in "Felicity" elicited a similarly massive reaction. Russell, who traded in her long curly hair for a pixie cut in the second episode of season 2 of the show, even got death threats over her new look.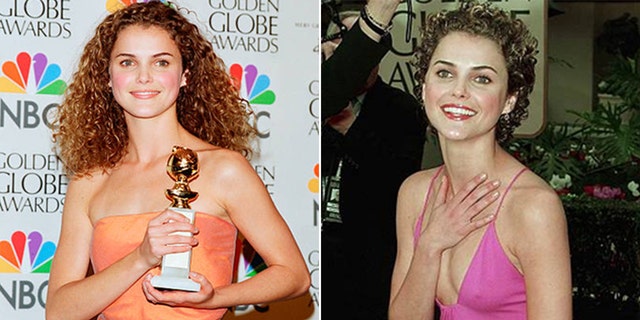 Keri Russell got death threats when she cut her signature curly hair ahead of the second season of "Felicity." (Getty Images)
"It's such a typical college girl story," Russell explained of the decision during a panel at the 2018 ATX TV Festival. "The guy breaks up with her, and then she goes and cuts her hair, and it's really bad."
The move first started as a practical joke played on production by Russell before becoming an inspiration for show creators J.J. Abrams and Matt Reeves.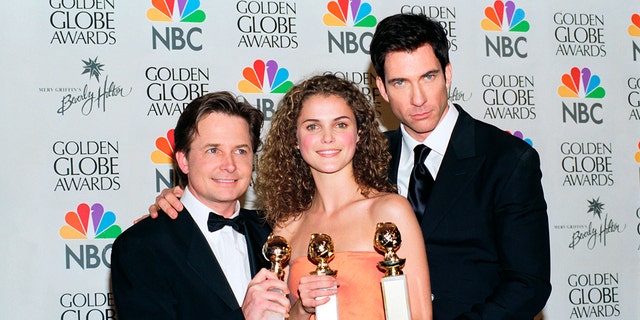 Keri Russell, center, received criticism after she cut off her long curly hair for her role in "Felicity." (NBCU Photo Bank/NBCUniversal via Getty Images via Getty Images)
"The way it all totally went down was they were wrapping up the first season … and the hair people were putting away everything they had into boxes, and there was a little boy's wig," the actress said at the time. "We put it on me at like 2 in the morning as a joke … and we took a Polaroid. And, over the summer, we thought it'd be really funny to send to J.J. and Matt and say, 'I cut my hair — hope you like it.' Totally as a joke."
The fan reaction didn't turn out to be what Russell expected, and she later claimed she received death threats while giving advice to her younger self on an episode of "Late Night With Seth Meyers."
"Your life is going to be so exciting, but whatever you do, don't cut your hair short during the second season of 'Felicity,'" she said. "No, I'm serious. People will freak the hell out. You'll get hate mail. You'll even get death threats. But, gradually, your hair will grow back, and your fans will forgive you. But you will never — and I repeat never — forgive your fans."
HGTV STAR BEN NAPIER SHOWS OFF 'HARDCORE' WEIGHT LOSS TRANSFORMATION: 'MISSION ACCOMPLISHED'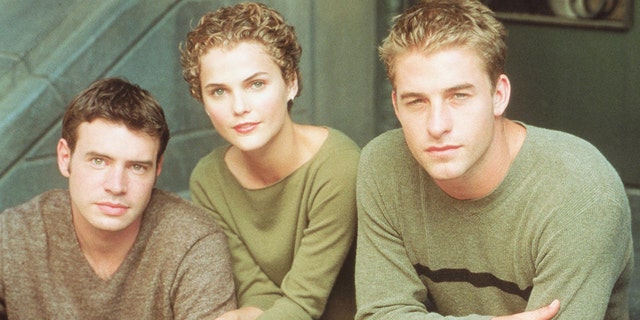 Keri Russell poses with "Felicity" co-stars Scott Foley and Scott Speedman in 1999. (Getty Images)
Branding expert Haley Kinney, a marketing and public relations coordinator at Horowitz Agency, explained to Fox News Digital that dramatic transformations can help establish a star's "dedication" to a role or career.
"Fans may respect their ability to go above and beyond to fit the character, even if it is outside their comfort zone in real life," Kinney said. "Or they may tune in out of pure curiosity. In that sense, it may boost their box office success.
"A new physical look can also portray the celebrity in a new light, thus gaining additional publicity. It could be a bold move, especially when paired with entering a new music or film genre."
Other celebrities have changed their appearance by losing weight or toning up, including Adele and Tim McGraw. But branding experts told Fox News Digital this could backfire when fans become concerned.
ZAC EFRON, WILL SMITH, CHRISTIAN BALE AND MORE EXTREME BODY TRANSFORMATIONS IN HOLLYWOOD: HOW FAR IS TOO FAR?
"While changes in physical image typically do not impact a celebrity's career, there are rare occasions where fans may become concerned, such as unhealthy weight loss or plastic surgery," Kinney explained. "Though, their concerns are typically surrounding the principle of the change as opposed to the 'look' itself."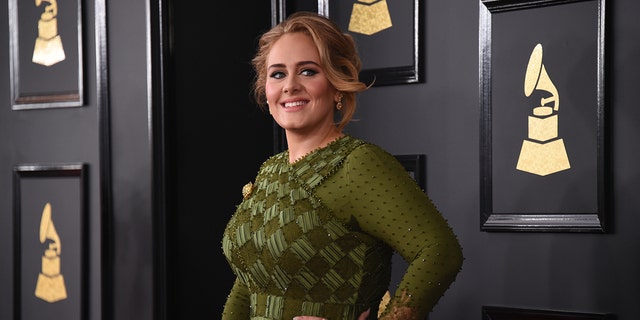 Adele, pictured in 2016, received criticism after she lost 100 pounds. (Phil McCarten/CBS via Getty Images)
Adele's journey wasn't well received by many after the singer revealed she had lost 100 pounds after changing her lifestyle. The "Easy on Me" singer's weight loss wasn't well documented because she keeps her personal life fairly private. However, Adele eventually revealed she had begun exercising up to three times a day among other steps to lose unwanted weight.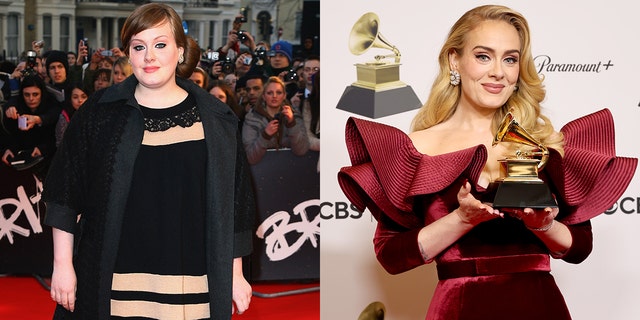 Adele revealed she began exercising up to three times a day. (Getty Images)
"I [wasn't] shocked or even phased by it. My body has been objectified my entire career. Am I too big or am I too small? Am I hot or not or whatever? I never looked up to anyone because of their body," Adele told Oprah while speaking about the reaction to her weight loss. "I was body positive then, and I'm body positive now.
"It's not my job to validate how people feel about their bodies. I feel bad that it's made anyone feel horrible about themselves, but that's not my job."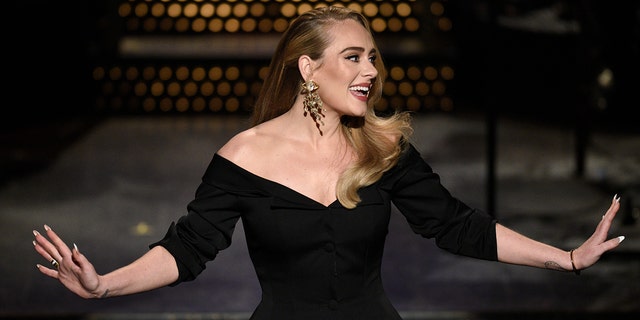 Adele said she lost 100 pounds by changing her lifestyle and working out up to three times a day. (Will Heath/NBC/NBCU Photo Bank via Getty Images)
CLICK HERE TO SIGN UP FOR THE ENTERTAINMENT NEWSLETTER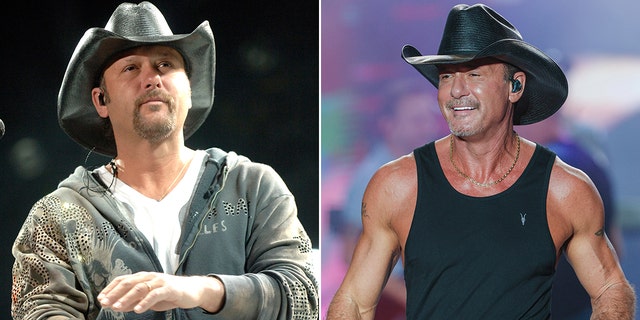 Tim McGraw lost 40 pounds and worked on getting toned after seeing himself in the film "Four Christmases." (Getty Images)
McGraw lost 40 pounds and toned up after his daughter noted that he looked "big on the screen" in the film "Four Christmases."
"I got out of it for a while," he said in a 2019 interview with Men's Health. "I was in the prime of my career, and I wasn't capitalizing on it."
The actor changed his diet, ditching fast food and alcohol and added walking, running and lifting weights to his exercise regimen.
"I use my whole body to sing — my legs, my butt," McGraw explained. "And having more control over those things makes my voice stronger."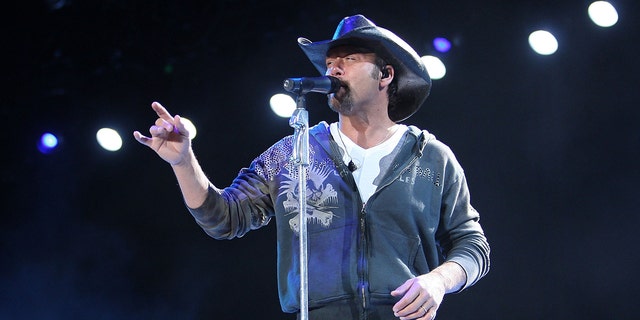 Tim McGraw began focusing on his health after his daughter said he looked "big on the screen" when he appeared in "Four Christmases" (John Shearer/WireImage)
Tim McGraw shows off his toned arms while performing on stage in 2022. (Michael Hickey/Getty Images)
Physical change seems to be the first avenue for a celebrity looking to change his reputation or fans' perception, but branding experts noted there are other routes to explore.
CLICK HERE TO GET THE FOX NEWS APP
"Changing an image/reputation has a lot more to do with attitudes and messaging than exterior looks," Seth Horowitz, president of Horowitz Agency, told Fox News Digital. "If a celebrity is trying to change their image/reputation they need to ask themselves why and what they are trying to achieve."
"While looks are a physical statement, there are other ways to rebrand yourself," Kinney noted. "Consider what statement you are trying to get across and all avenues available to achieve this."